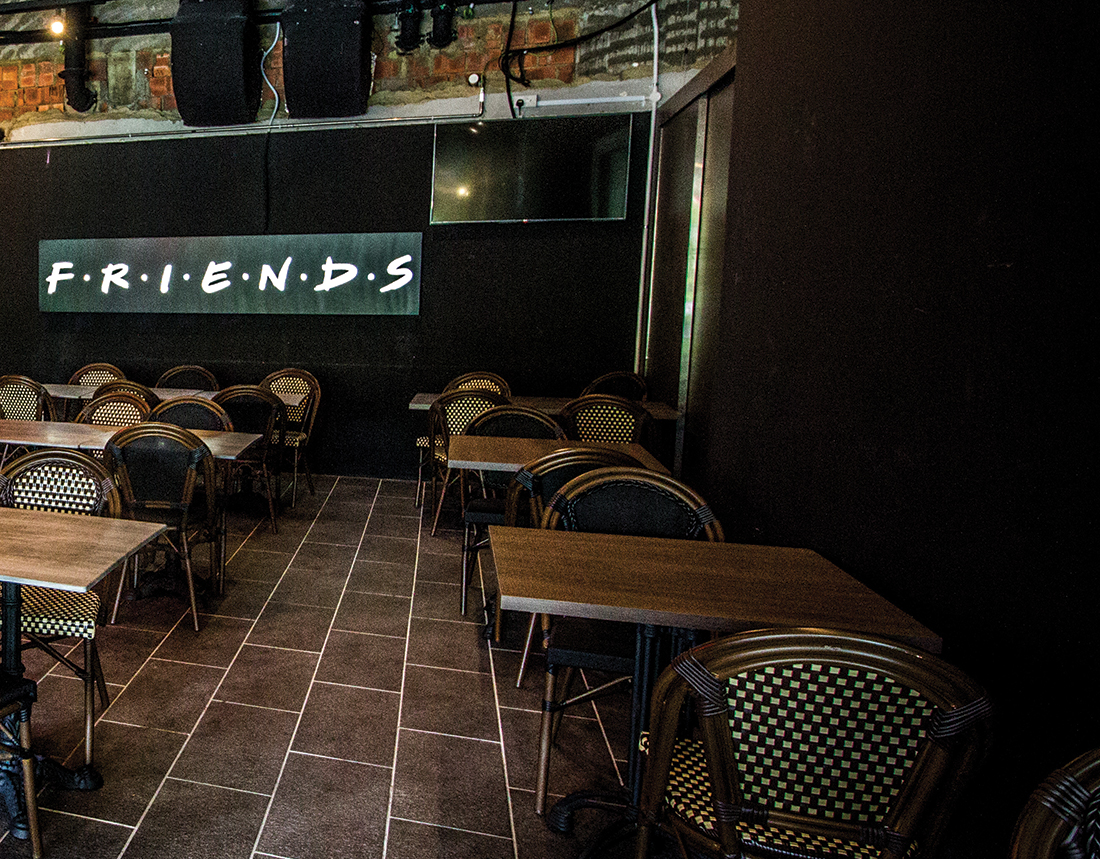 You know the backstory by heart, splurged on the merchandise, and even queued for hours to visit the theme parks dedicated to them. Now tuck into food and drinks inspired by your favorite characters in popular media — a fun way to celebrate any occasion!
DC Super Heroes Cafe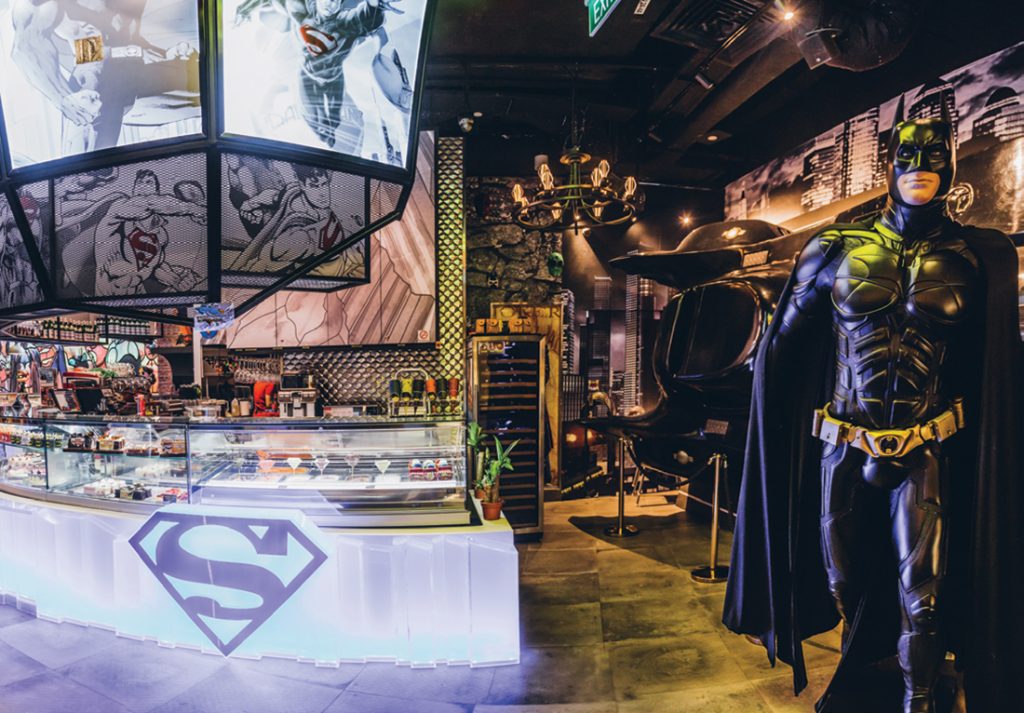 Two years after launching at the Marina Bay Sands, a second outlet opened in Ngee Ann City in 2017 to cater to the Orchard Road crowd. Home to Justice League icons such as Wonder Woman, Superman, Batman, Green Lantern and The Flash, this eatery promises loads of fun for fans with oh-so-cute figurines, can't-miss-them logo-printed seats and comic-emblazoned table mats.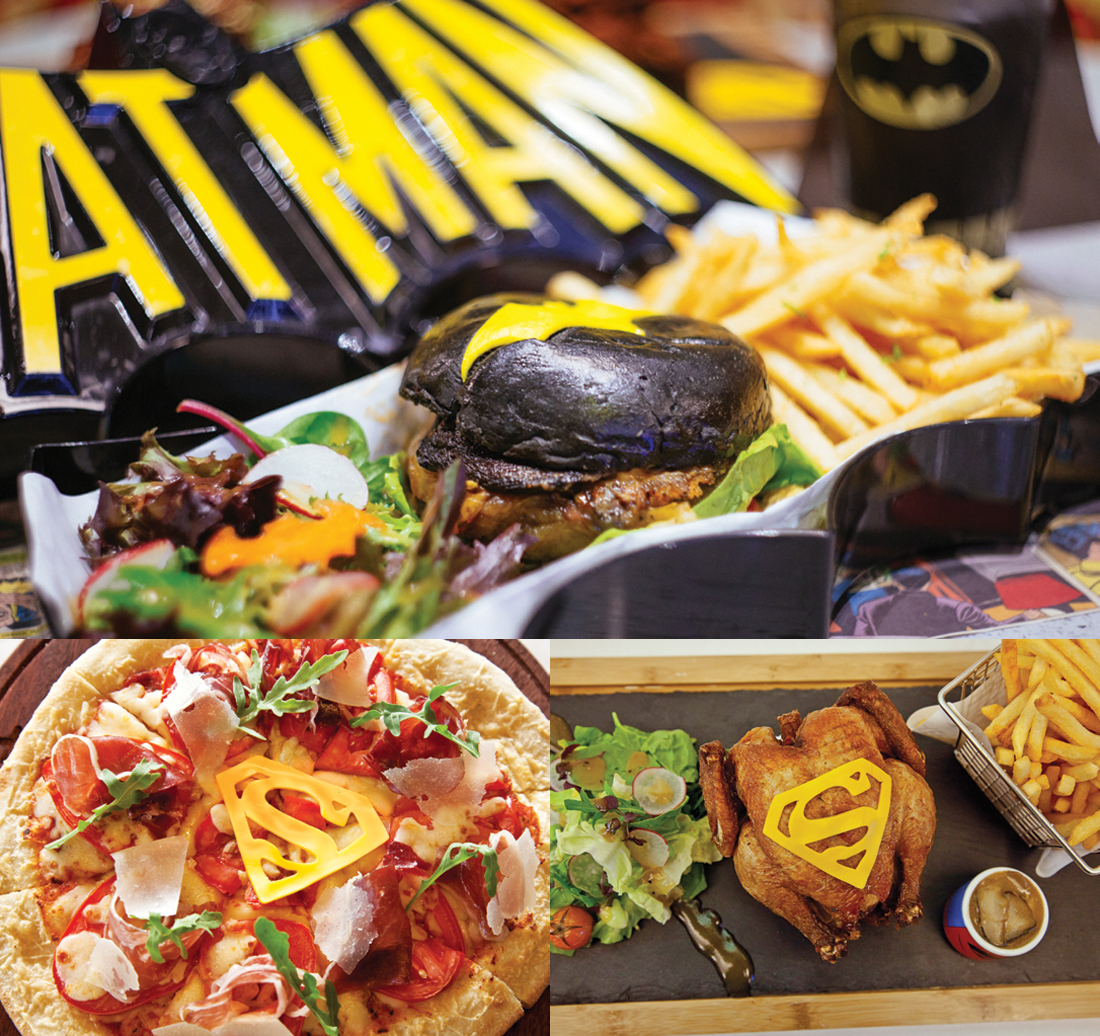 The presentation of each dish is part of the unforgettable experience. A Superman Smallville Original Free-Range Chicken Burger — stuffed with juicy chicken patty, bacon, gouda cheese and a sunny-side-up egg — comes in a box embellished with the world-famous 'S' logo. Batman's Dark Night Wagyu Beef Burger, meanwhile, is a hearty must-have, with sides of caramelised red onions and shoestring fries.
Platform 1094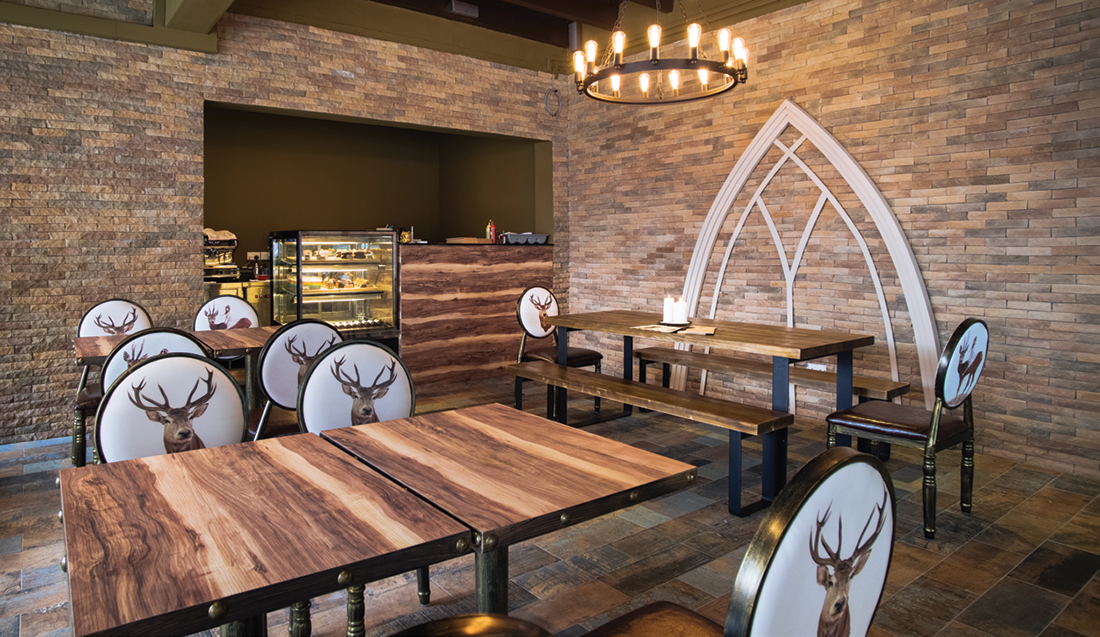 You could be forgiven for thinking you've arrived at Hogwarts School of Witchcraft & Wizardry. Many scenes of Harry Potter's alma mater, in particular the Dining Hall, were shot at Christ Church College in Oxford, the UK, and Platform 1094, which is actually located in Serangoon Road, does a commendable job of transporting you there, with its wooden flooring, brick walls, and an assortment of magic wands and sorting hats. The menu is Western, led by favourites such as Crab Meat Aglio Aglio: spaghetti, crabmeat, smoked salmon and flying fish roe in beurre monté sauce. Wash your meal down with Mrs Lich's Butterscotch Ale (non-alcoholic) or Mr Lick's Flaming Brew (alcoholic).

Gudetama Cafe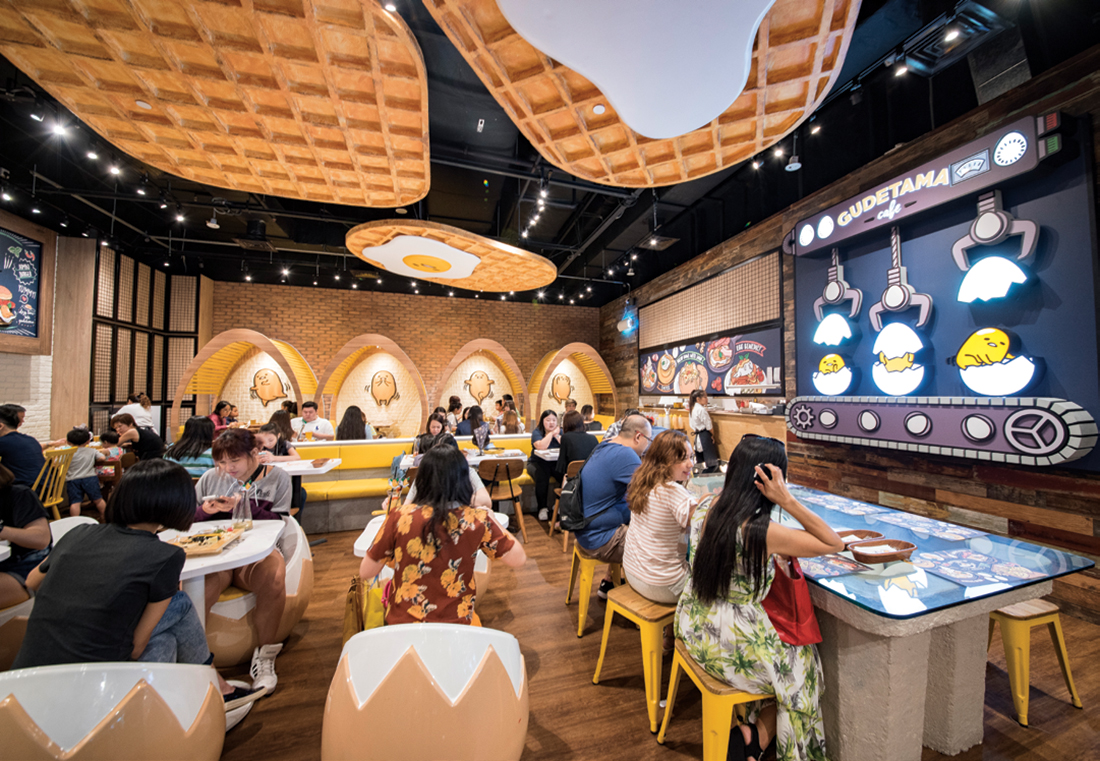 What's to love about a depressed egg yolk who spends all day in its shell with a strip of bacon for security blanket, and who constantly pleads "five more minutes" every morning? Plenty, and this cafe — located in Suntec City — is just one more reason. Large groups will be pleased with the communal table fashioned like an egg tray, smaller ones can plonk themselves into one of the egg-shaped booths, while selfie addicts have been spotted clicking away in the indoor garden.
The food here, co-conceptualised and styled by homegrown bento artist Little Miss Bento, is led by 10 main courses. These include the Are You Busy Burger, which comes with double prime beef patties, melted cheese, bacon and a sunny-side-up egg. The Ta-ma-go, on the other hand, resembles egg sushi but is really egg sponge atop rice pop-coated cheesecake!
Hungry Heroes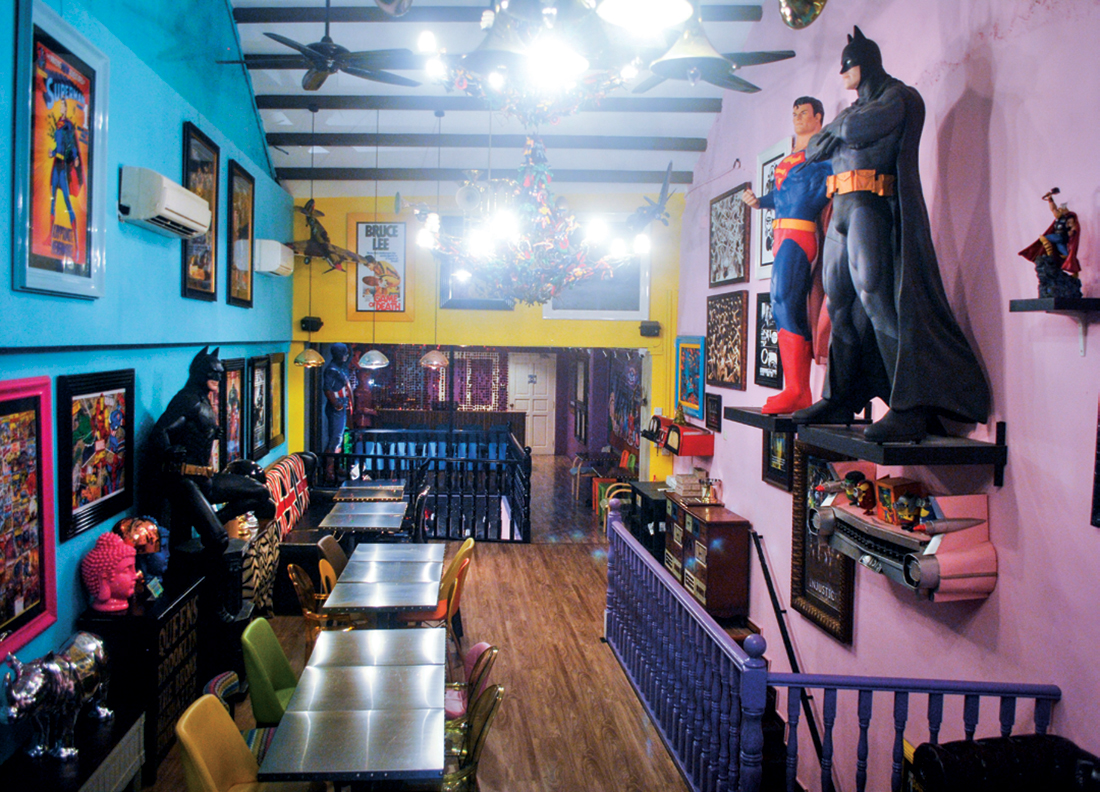 There is another Justice League headquarters in Singapore, and it's located in a two-level shophouse in Little India — on Tessensohn Road, to be exact. Be prepared to be greeted by your hosts, namely Captain America, Thor and Iron Man, all smartly lined up in glass boxes. Take your time to look around and admire other superhero memorabilia from the owner's impressive stash collected over 25 years. If that works up an appetite in you, satisfy those hunger pangs with superhero-worthy dishes this establishment is known for. Try the Nuclear Fission Angus Beef Cheek: the meat is braised till tender and just about to melt in the mouth!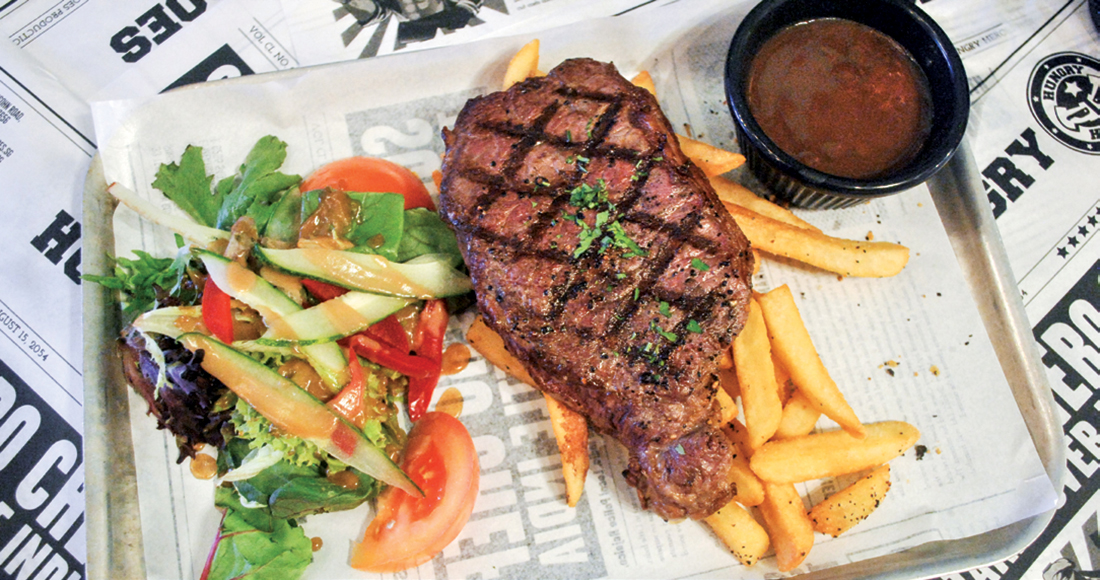 www.facebook.com/hungryheroes.sg
Central Perk
No prizes for guessing which hit American sitcom inspired this cafe. Yes, Friends. Central Perk in Central Mall is where you can relive your favourite memories of Rachel, Monica, Phoebe, Chandler, Ross and Joey. Unmissable are items such as Rachel's wedding dress, the guys' foosball table, and even Phoebe's smelly cat! On the menu are six different blends of coffee, apparently to cater to each character's preference. The mains also have names that ooze nostalgia, such as Monica's Marinara Pasta and Joey's Fisherman Stew.