With all the travel restrictions and some having to work from home, Hard Rock Café Singapore has decided to step up, broadening the accessibility of their food by introducing two new initiatives – 'Doorstep Delivery' and 'Drive-thru'.
Doorstep Delivery Initiative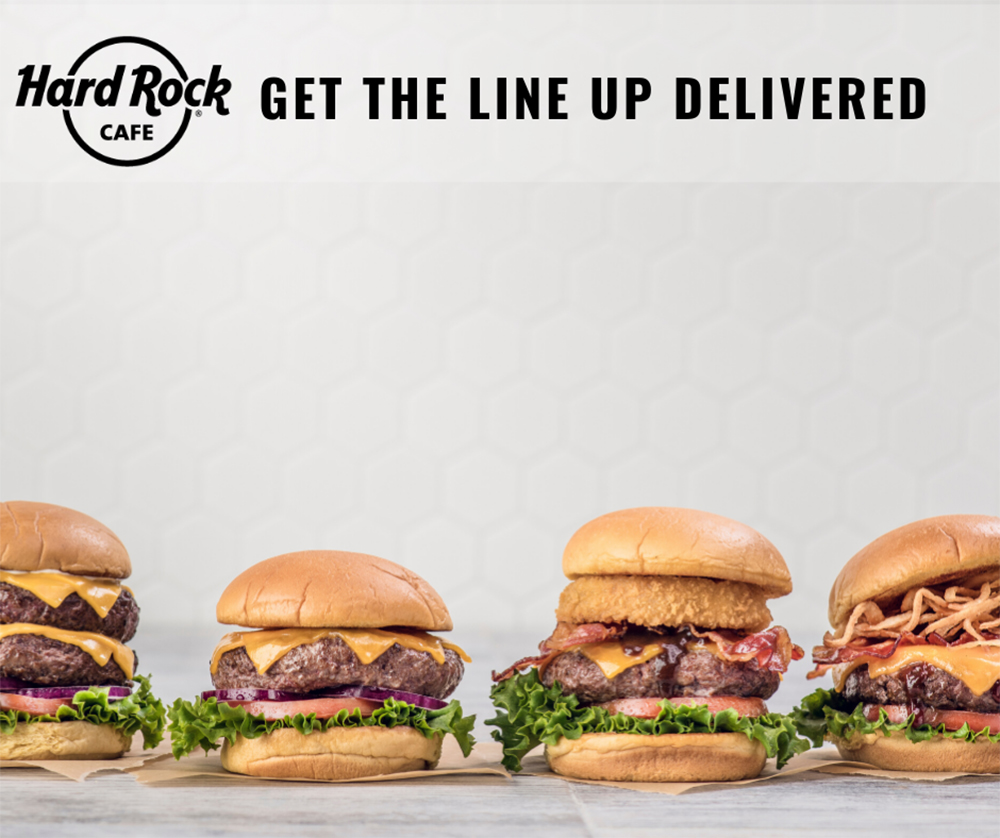 Do you work near Hard Rock Café Singapore or live in the area? Congratulations! You are eligible to receive your Hard Rock Café order right at your doorstep without having to go on-site and dine-in as per usual.
Furthermore, you can make cashless payments and there are no delivery charges for orders exceeding $20. Simply dial 6235 5232 and enjoy your meal in your office or home!
Drive-thru Initiative
Crave Hard Rock Café but don't live or work in the area? Fret not – the Drive-thru Initiative allows you to grab your take-away orders through the Hard Rock driveway without having to park your car! You can also pre-order your takeaway meal beforehand and seamlessly grab-and-go.
Both initiatives are available from 11.30AM – 9.30PM daily at Hard Rock Café Singapore (not applicable to Hard Rock Café Sentosa).
Hard Rock Café Singapore is also still operating through the usual delivery services such as Foodpanda or Deliveroo.