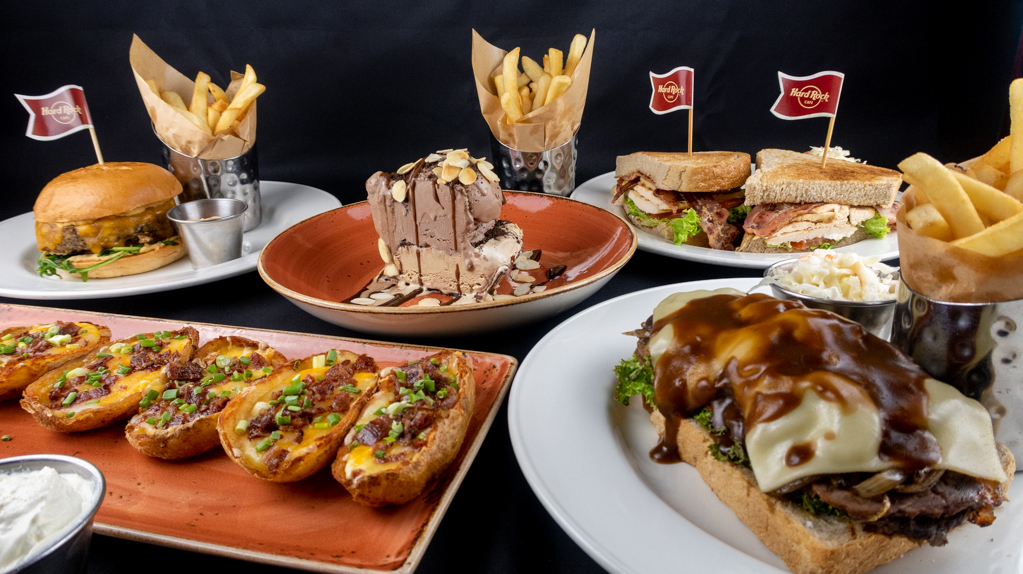 To celebrate 50 golden years, Hard Rock Café is reviving some of their classic Hard Rock favorites that are dearly loved by you!
The special 50th anniversary "Back to Classic" menu will be available for a limited time only: from 12 July to 31 August 2021 at Hard Rock Café Singapore and Hard Rock Café Sentosa.
Highlights from the anniversary menu include:
Traditional Potato Skins: Substantial potato shells appetizingly fried till golden brown, stuffed with Jack and Cheddar cheese, crunchy smoked bacon bits and green onions.
Open-Faced Sirloin: New Zealand sirloin deliciously roasted and sliced, served atop sourdough bread piled with mushrooms, caramelized onions, melted Swiss Cheese and brown gravy, complete with sides of seasoned fries and coleslaw.
Mud Pie: Irresistible cookie crust filled with a divine concoction of coffee and Häagan-Dazs chocolate ice cream, garnished with luscious hot fudge and crisp almond flakes.
But wait—what's a party without a tipple (or two)? Hard Rock Café is also offering a slew of celebratory cocktails to go with their anniversary menu. Find a selection of alcoholic and non-alcoholic cocktails such as Groupie Grind, Retro Espresso Martini, CMF and more to complete your Hard Rock feast.
Don't miss out on this chance to devour Hard Rock Café's classics; find the full 50th anniversary menu here: https://spaces.hightail.com/space/qwX4sYtjgD.