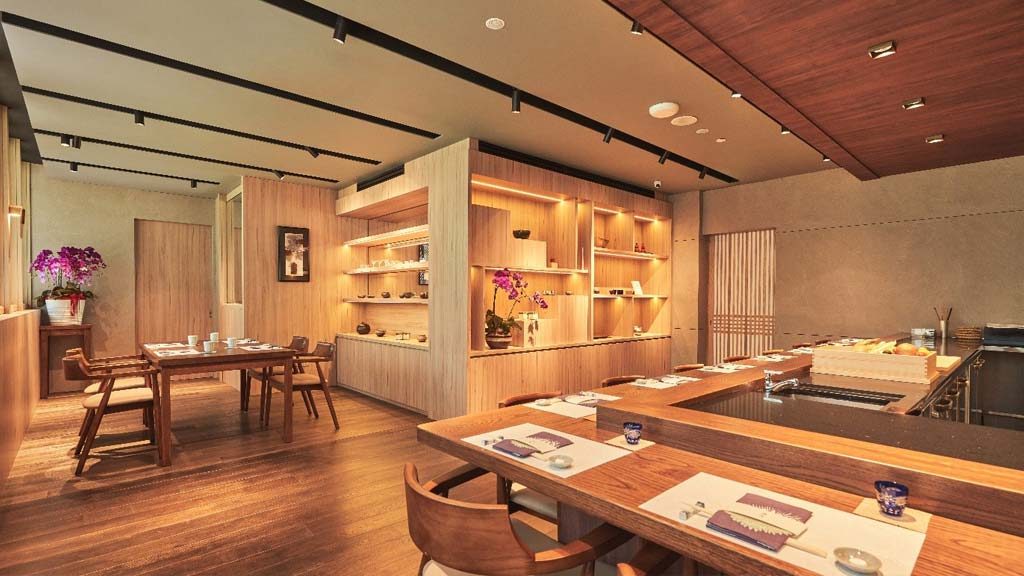 Ichigo Ichie is a fine-dining kappo restaurant, drawing inspiration from the Japanese philosophies of ichigo ichie and sanpō yoshi. Ichigo Ichie stems from an ancient Japanese saying that generally translates to "one life, one moment" – symbolising an unforgettable experience that one remembers forever.
Sanpō Yoshi, on the other hand, traces its roots back to Edo Japan in the 17th century, and is a philosophy based on philanthropy and doing good for oneself, one's business partners, and one's community at large – a "three-way satisfaction", which is what Sanpō Yoshi loosely translates to.
In commemoration of Sanpō Yoshi, Ichigo Ichie's head chef, Chef Akane Eno, launched a new initiative to celebrate the spirit of reciprocity. In creating this exclusive new sake, La La La, the finest ingredients and designs were carefully made in partnership with local Japanese farmers, breweries and universities.
From now until 30 June 2022, Ichigo Ichie will be expressing its gratitude to its customers with a gesture of appreciation:
Customers who have made bookings for the Sanpō Yoshi menu will be invited back for another dinner, where they will receive a complimentary bottle of La La La
All customers will enjoy a complimentary welcome glass of the sake
Customers who wish to support the project may also purchase a bottle of La La La
For more information on the restaurant and its initiative, visit https://ichigoichie.com.sg/