This Christmas, Goodwood Park Hotel is excited to present their highly-anticipated 2021 Christmas collection of sweet and savoury goodies. Available for takeaway and delivery till 26 December 2021, you do not want to miss this chance!
Highlights include the Savoury Festive Selections, the hotel's creative interpretation of turkey, a Christmas staple. Try out the Coffee Turkey with Flavoursome Fried Rice as well as aromatic Curry Turkey Potato Pie – these fusion dishes with a local touch are sure to delight your senses.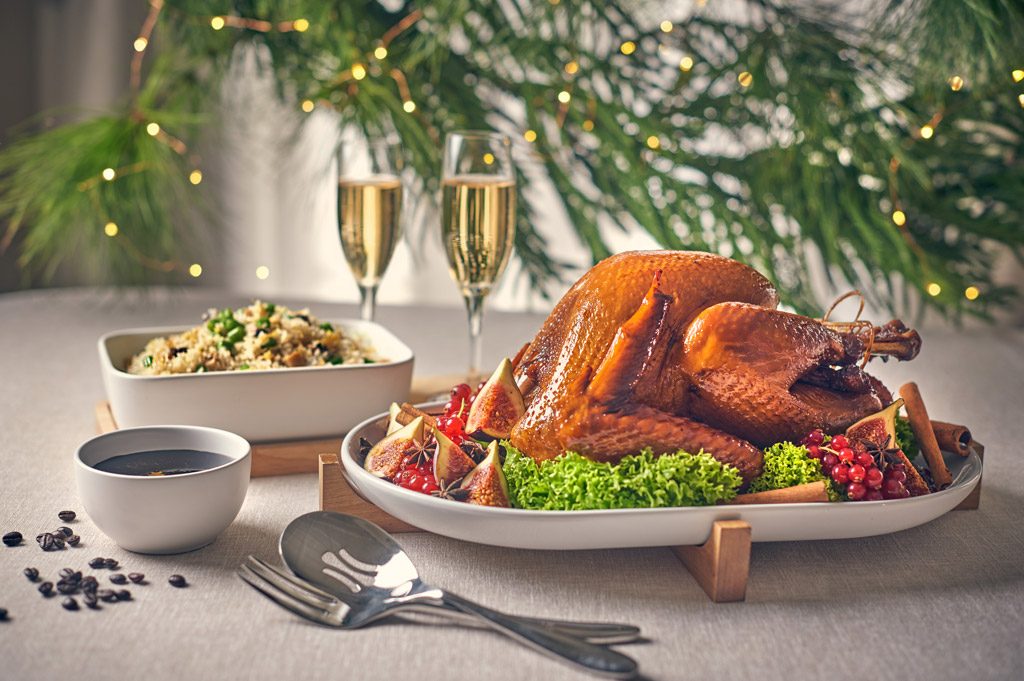 As for the hotel's festive offering of pastries and cakes, look no further than their new Festive Sweets Selection, which includes endearing classics like the White Enchantment Log Cake, Traditional Christmas Chocolate Log Cake, and Festive Fruity Mousse Cake.
To top it off, the 2-Tier or 3-Tier Christmas Carousel Set is also perfect for get-togethers with loved ones. And if you and your family enjoy durian, why not give the hotel's signature durian pastries a try? Consisting six irresistible 'Mao Shan Wang' and D24 Durian pastries and cakes all together in one Christmas Durian Combo, this will be a valuable treat.
Enjoy Goodwood Park Hotel's festive menu today, available via delivery and takeaway! https://goodwoodparkfestive.oddle.me/en_SG/