Take any occasion to the next level at LeVeL33, where every event feels like a party with its stylishly tasteful décor, stunning views and impeccable food and service to boot.
For a limited time only, LeVeL33 will be serving up their exclusive rendition of Peking Duck, inspired by modern European techniques and beer brewing ingredients.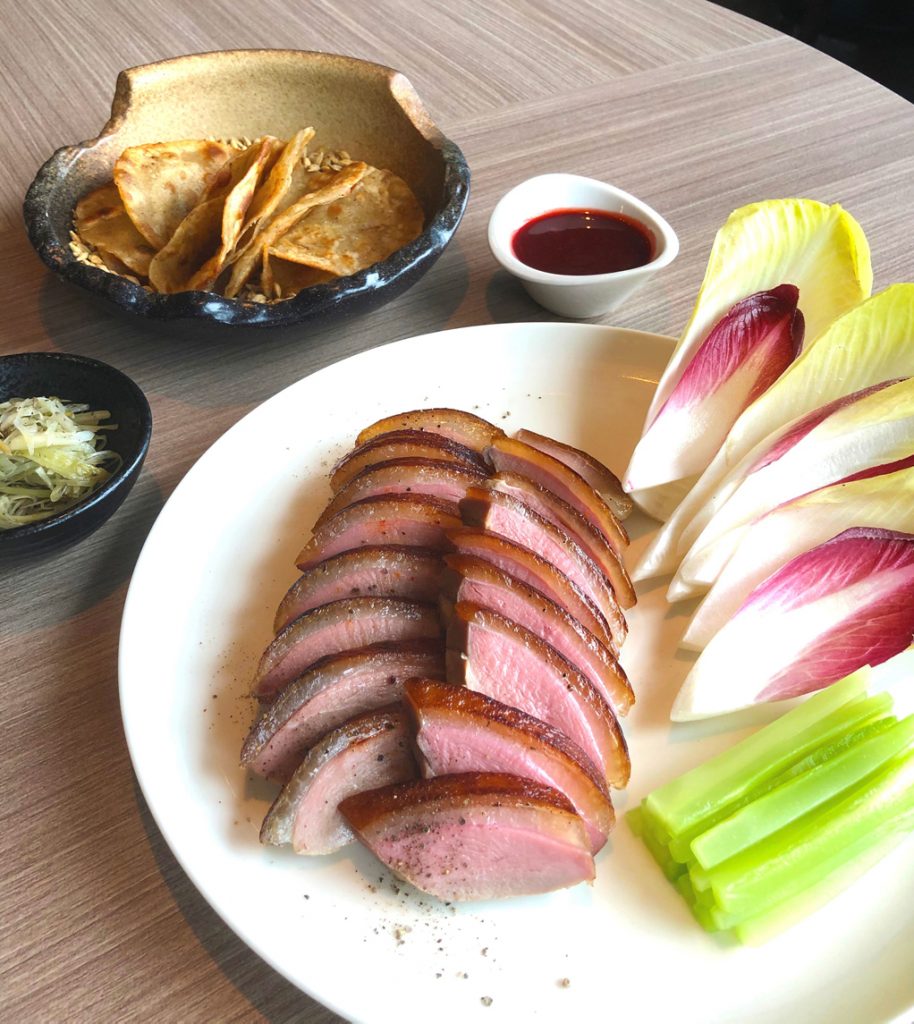 LeVeL33's DIY Peking Duck
Fat French Rougié duck breasts are first brined, then dried; all while the meat sits in a gorgeous marinade of koji paste, rosemary, thyme, garlic and pepper for a whole week. Upon order, the duck breast is seared on a plancha until the skin crisps and its fat is rendered. The duck is served with specially made barley malt pancakes that highlight the duck's umami flavour.
Complementing the beautiful duck is a housemade cherry hoisin sauce spiked with LeVeL33's house-brewed IPA, leeks fermented in salt and plum, as well as succulent raw celtuce; all reminiscent of the sweet flavours of traditional Peking Duck, but with a refreshing tangy twist.
Enjoy this special dish while you can, as it is only available for this festive season, and a pre-order of 3 working days is required for both dine-in and takeaway/delivery, with limited slots available for takeaway/delivery.
Dinner Availability: 8 to 21 February 2021
Lunch Availability: 12 –15 February 2021
Email: reservations@level33.com.sg
Telephone: +6568343133