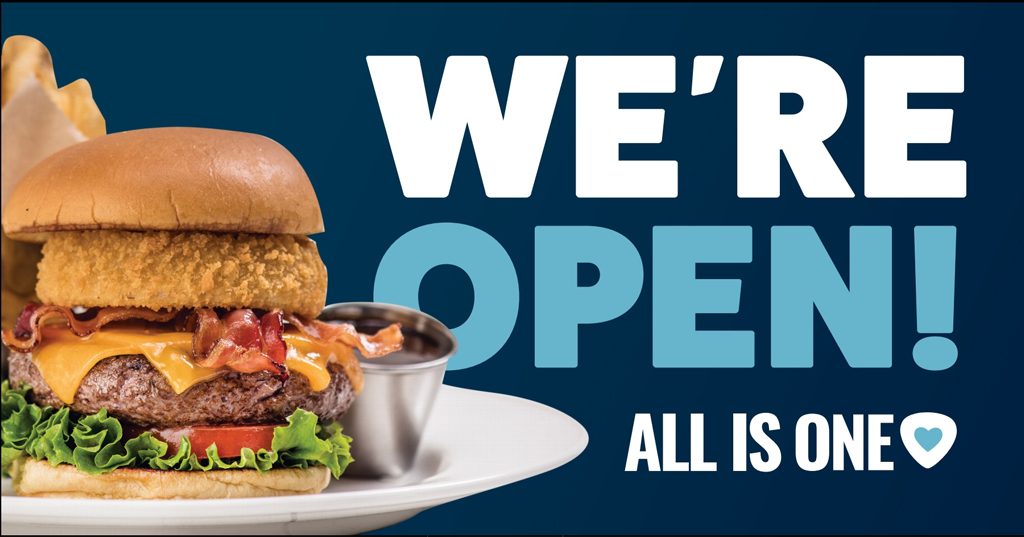 The wait is over: enjoy legendary Hard Rock Café classics in the iconic atmosphere of the Hard Rock Café Singapore restaurant once again!
As safety is still a number one priority, hence the additional safety measures put in place to put your mind at ease when dining with us.
A Prelude to Your Safe Dine-In Experience
All Hard Rock Café Singapore staff will be wearing masks, and staff members will open the door for you to minimise your contact with any surfaces.
Greeting you with a hand gesture to welcome you as well as avoiding physical contact.
Taking your temperature to ensure that you are feeling well.
Registering your contact details using a contactless method (SafeEntry app) where your details will be kept confidential.
Providing you with hand sanitizers as part of enhanced disinfection measures.
Escorting you to a table where each table is at least 1m apart.
Ensuring that no more than 5 guests are seated per table.
Providing you with a QR code to digital menus to facilitate a contactless ordering process.
Enabling digital modes of payment for you to engage in mobile-friendly payments.
Assisting with your conclusion of a safe and hearty meal by escorting you to the exit and holding the door open for you.
Check out our locations islandwide here at https://www.hardrockcafe.com/location/singapore/