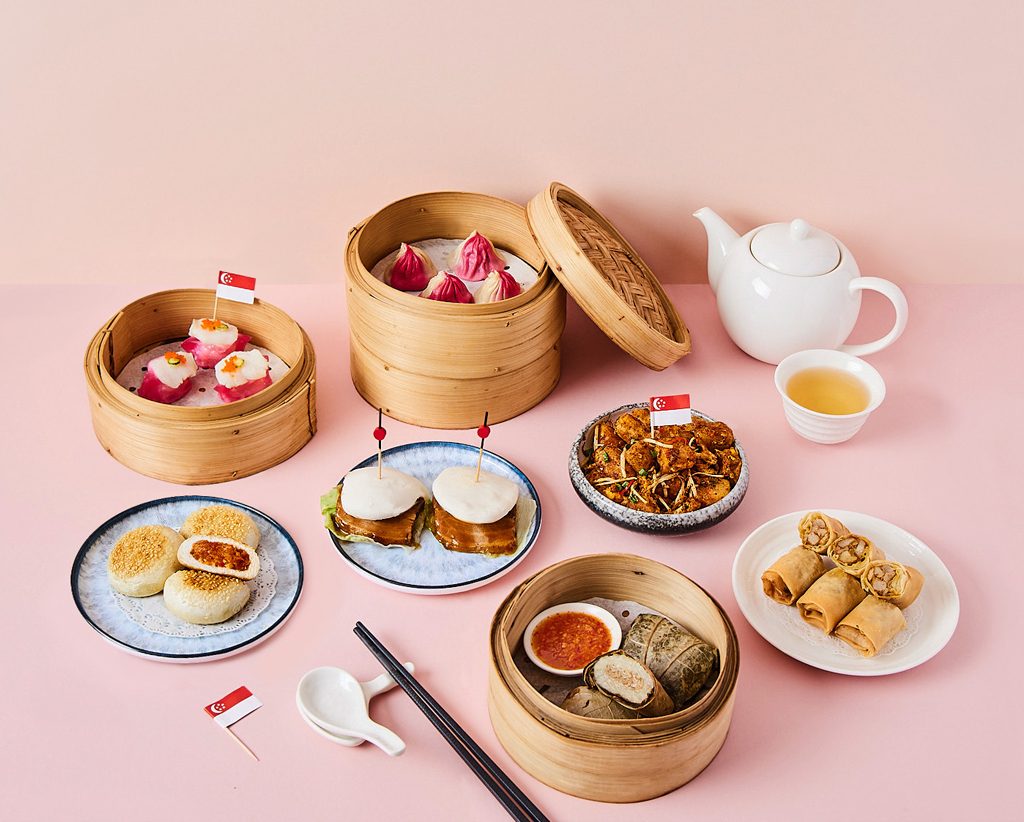 Be spoilt for choice this National Day from 6th to 31st August with a delectable selection of dimsum dishes paying homage to local Singaporean flavours.
Available during lunch only, be prepared for your palate to become a dancefloor of various flavours with dishes like the Steamed Hainanese Chicken with Sticky Rice wrapped in Lotus Leaf. A Cantonese rendition of the well-known Hainanese Chicken Rice, this dish has bite-sized pieces of chicken thigh meat and glutinous rice wrapped in lotus leaf, and scented with the essence of lemongrass, garlic and ginger, and the Pan-fried Singapore Chilli Crab Meat Bun, which, as the name suggests, combines chili crab – a dish so loved by Singaporeans – with deep-fried mantou. With these dishes, you will not leave Yàn without a memorable aftertaste in your mouth.
Yàn's namesake owes itself to both its specialisation in Cantonese cuisine and its aesthetic ambience. With a team of chefs that execute an incredible variety of flavours and dishes, from both simple comfort food for the soul to those seeking a highly specific and sophisticated palate, and to simultaneously appeal to many and one.
Situated within the National Gallery Singapore, Yàn has three private dining rooms, comfortable booth seats and sizeable tables – highly versatile to accommodate virtually any group size.
Read more at https://www.yan.com.sg/