Singaporean chefs with ingenious ideas and innovative approaches are busy transforming local classics like chicken rice and laksa into the stuff of culinary dreams.
Food never gets passé in Singapore. We have a passion for good food, whether it is from award-winning restaurants or good old hawker centres. Last year, the local culinary industry scaled new heights with the inauguration of Michelin Guide Singapore and the crowning of the Singapore National Culinary Team as overall champion of Culinary Olympics 2016.
There is no question that our exposure to different cultures and traditional cuisines has shaped our country's food identity. And as a new generation of chefs emerges, old ideas of 'local' cuisine are changing. Modern cooking techniques, wild imagination and adoption of foreign styles are giving popular local dishes a new lease of life. These perception-bending recreations are known as "Mod Sin" (Modern Singaporean), a term coined by Wild Rocket's Chef Willin Low.
Read on to learn about the local chefs and establishments that are poised to take Singapore cuisine to the next level.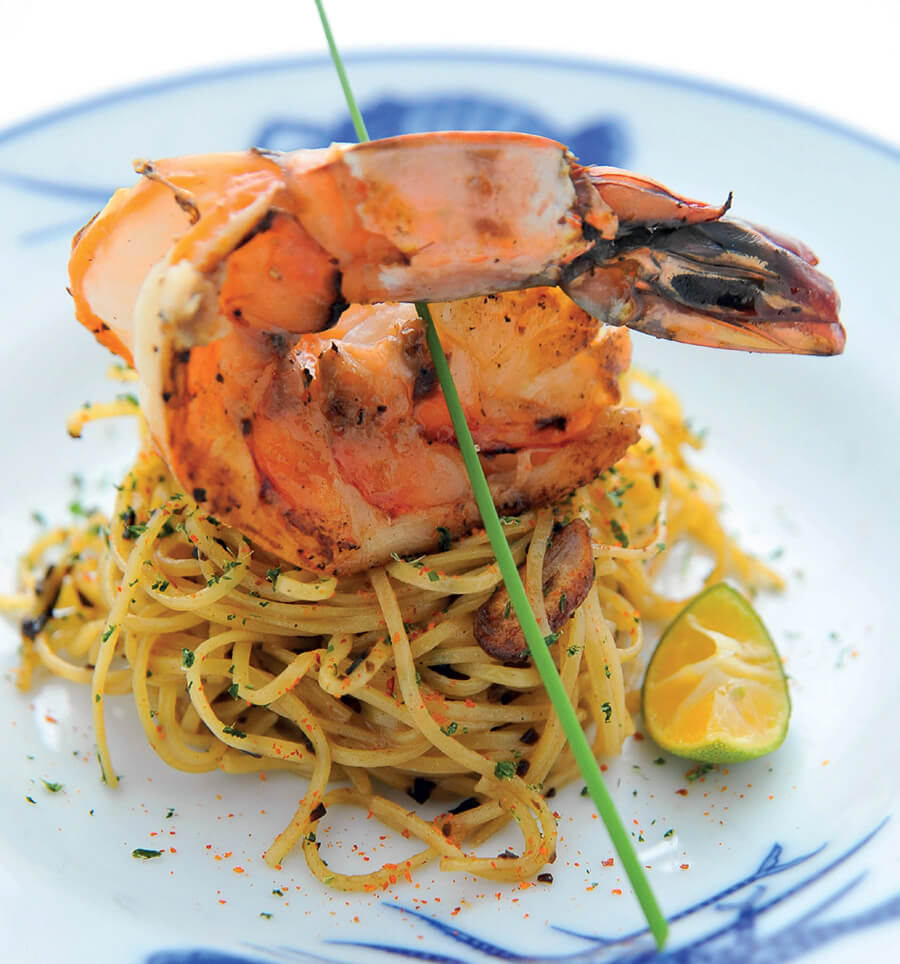 PIONEER OF REINVENTION
WILLIN LOW
Wild Rocket
The Concept
Willin may have tasted wonderful flavours around the world, but it is hawker food that he craves and that inspires his creations. In his words, Mod Sin is about disassembling parts of a dish and reorganising them in a completely different manner. The ingredients, form and presentation may be altered, but the spirit of the dish remains unchanged. Like its cuisine, everything in Wild Rocket – interior design, staff uniform, tableware and furniture – is designed and made in Singapore.
The Chef-owner
Willin's tale of lawyer-turned-chef has been narrated countless times. Today, he has more than 32,000 followers on his Instagram account, where he posts anecdotes about his meals and happenings in his kitchen. A pioneer of the Mod Sin movement, Willin was named by The New York Times as a chef who "reinvented the city's traditional food culture". At the same time, English magazine Wallpaper depicted Willin's cuisine as "homespun but defiantly modern and imaginative cooking".
The Cuisine
Wild Rocket is a frontrunner in offering conventional dishes in omakase style. The chef decides the tasting menu and patrons are personally served by Willin on regular occasions. Alternatively, opt for the 3-course set lunch menu, which features intriguing dishes like Giam Chye Mustard Leaf Duck Consommé and Teh Tarik Panna Cotta with "Pearls". During dinner hours, both set and a la carte menus are available and include remakes of local delights such as Dry Mee Siam Spaghettini with White Prawns.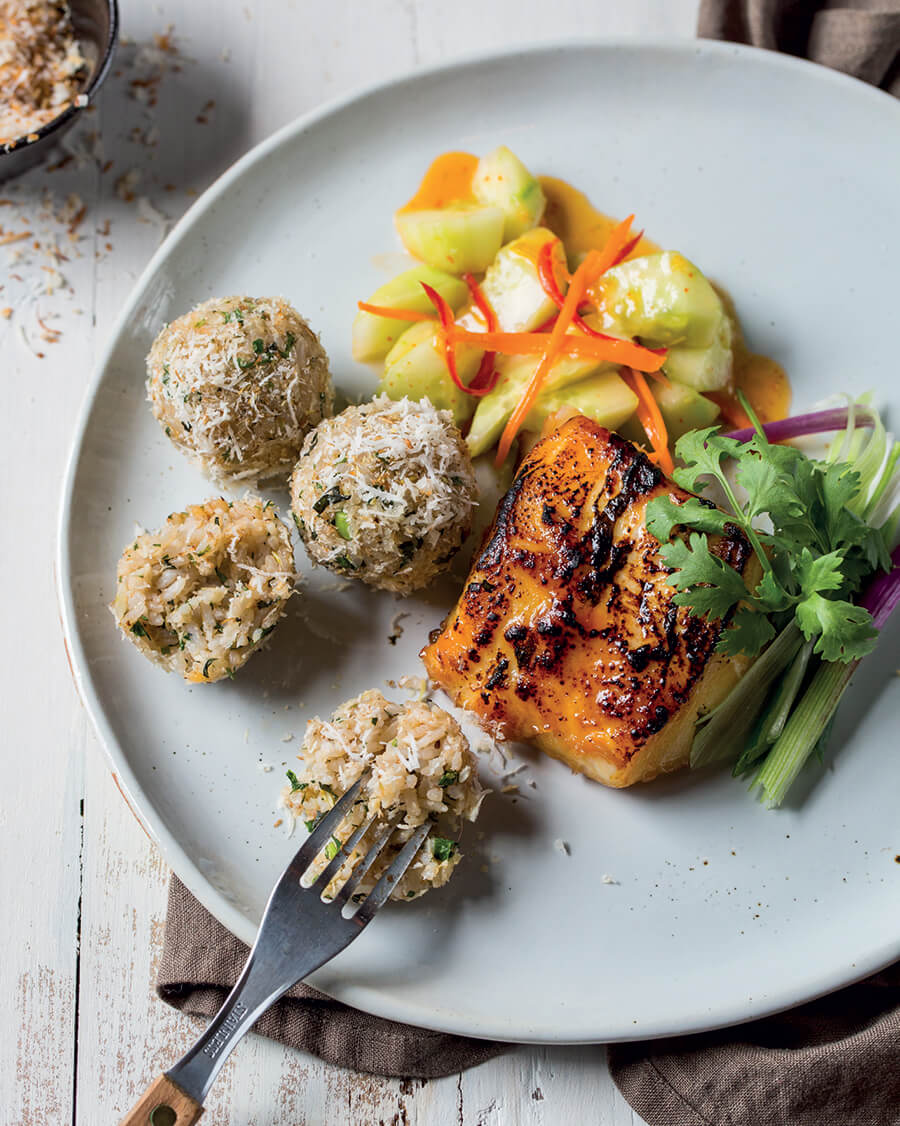 COMFORT ON A PLATE
CHONG KOK KEONG AND DENNIS CHONG
CreatureS
The Concept
The restaurant's name comes from "creature comforts", which refers to anything – such as food and warmth that provides physical comfort. CreatureS isn't just about delicious food, but a space that makes you feel at home. Its menu is hugely inspired by Dennis and Kok Keong's grandmothers' cooking and their Peranakan roots. "We tend to mix and match when we cook, so the fusion of traditional and modern flavours happened organically. We then realised it's a nice way to preserve a culture that we are proud of and to connect young people with our heritage."
The Chef-owners
Dennis and Kok Keong first started cooking during their university days abroad. They were home cooks with a big passion, and over the years, their private dining services earned them a loyal following and the confidence to set up their own restaurant. From shop hunting and renovation to menu creation and customer service, the duo played a hands-on role at every stage.
As ingredients like rempah (spice paste) are made from scratch and every dish is cooked a la minute, the chef-owners work closely with their team to maintain consistency in the food and service.
These dedicated chefs believe in staying true to their hearts. "Singapore is a young nation. Our food history is not as rich as countries such as Italy and France. Our society is a melting pot of influences and we come up with things that are uniquely ours – like Singlish. Reinventing local food is a way to express our identity like a language."
The Cuisine
A tastefully crafted transcript of their life experiences, the menu is injected with a strong tone of local flair and clever pairing of ingredients. One delightful marriage of flavours is seen in Miso Cod & Ulam Onigiri (oven-roasted miso cod and belachan Assam herb rice balls). Signature item CreatureS Laksa is only available on specific days due to limited portions of the freshly ground rempah, while the enticing array of cakes (such as Durian Cake and Orh Nee Cake) is baked in-house all year round.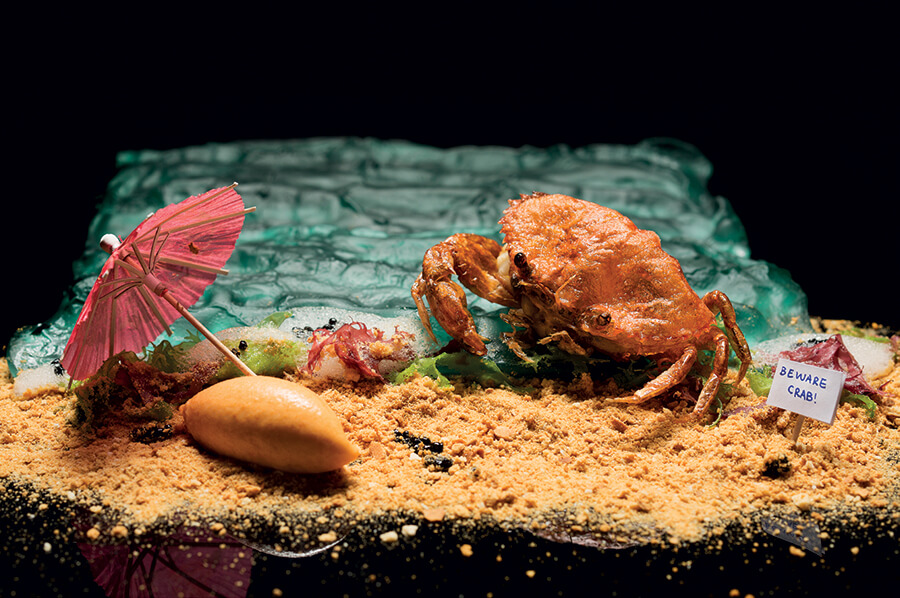 BREAK THE MOULD
HAN LI GUANG
Labyrinth
The Concept
Labyrinth celebrates Singapore cuisine by redefining it in novel forms through food science and an avant garde approach to cooking known as Neo-Sin (Neo-Singapore). While Neo-Sin transforms familiar tastes, textures and presentation styles, it also strives to preserve authentic flavours. The cuisine seeks to connect the diner with his childhood memories, and yet provides a relevant and exciting gastronomical experience to the modern gourmet.
The Chef
Pioneered by Chef Han, Neo-Sin illustrates his growth as a chef. To create cleaner, lighter flavours with enhanced intensities, he advocates using locally sourced ingredients from trusted and long-standing vendors. "There is purity and focus in my work now. Creating brings me back to the fundamentals and in the process, I chance on 'heritages' like traditional sauce making. I love these discoveries. I wake up every day asking: what's next?"
The Cuisine
Dining at Labyrinth is an adventure. The menu is a concoction of deconstructed foods that surprise both the sight and the palate. For an encapsulating Neo-Sin feast, go for the 9-course tasting menu called "A Day in the Life of a Singaporean". It will allow you to experience breakfast, lunch and dinner in one sitting. The supper and dessert selections particularly showcase Chef Han's bold imagination. Drink a shot of Bak Kut Teh served in an espresso glass before digging into SG Breakfast, a visual metaphor of soft-boiled eggs mango puree personifies the yolk while panna cotta embodies egg white.