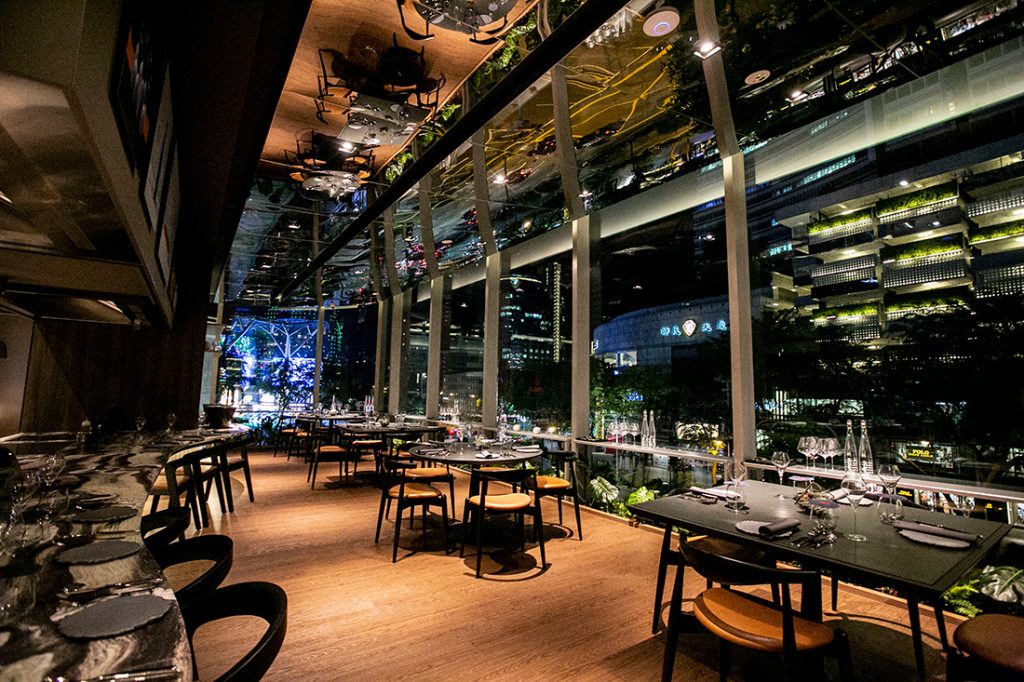 V Dining, the first ever Modern-European fine dining restaurant by V-ZUG, recently celebrated its grand opening in March 2019. The evening also saw the grand opening of V-ZUG's show suite – ZUGORAMA. Guests were invited on an intimate journey to experience the finer things in life in an evening of celebration.
V Dining Ushers in the Season of Spring with New Menu
V Dining features gastronomic creations by Head Chef, Lee Jing Peng, together with Chef Ryan Clift, Global Ambassador of V-ZUG, and Culinary Director of V Dining. The culinary menu is prepared using professional-level kitchen appliances designed for homes by Swiss market leader, V-ZUG. V Dining is the brand's first restaurant in the world designed to demonstrate the technologies, quality, and competence of its appliances to gastronomes.
In this season of Spring, Chef Lee; in collaboration with Chef Ryan, puts together a new menu that features a selection of this season's delectable delights. Start off your culinary journey on a light note with the Hamachi Tartare, accompanied with pickled cucumber and daikon, a dashi sauce, topped with ginger and lemongrass gel, and crispy shisho tempura, adding an extra crunch in every bite.
The main course features the indulgent Beef Cheek, featuring flavours from the East and West. Cooked using V-ZUG's award-winning Combi-steam Oven, the tender beef cheek is cooked sous vide style using V-ZUG's unique VACuisine function at 82 degrees for 12 hours, and served with gochujang risotto, topped with spinach puree, pickled cabbage, and fried enoki.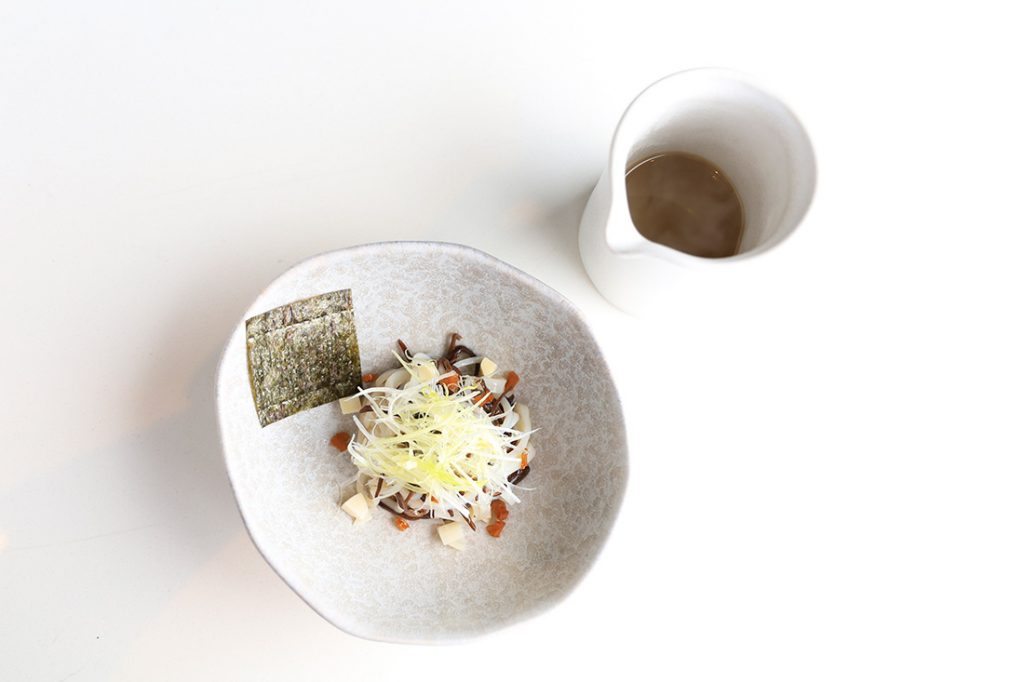 Another main course to look out for is the Tonkotsu. Relish in specially hand-made scallop noodles, cooked using V-Zug's Combi-steam Oven with VACuisine function at 57 degrees for eight minutes, served in a savoury tonkotsu broth, where the pork bones have been simmered with aromats for eight hours. The dish is garnished with leeks, seaweed paper, black fungus, and both fresh and marinated bamboo shoots, before finishing off with a drizzle of bonito oil.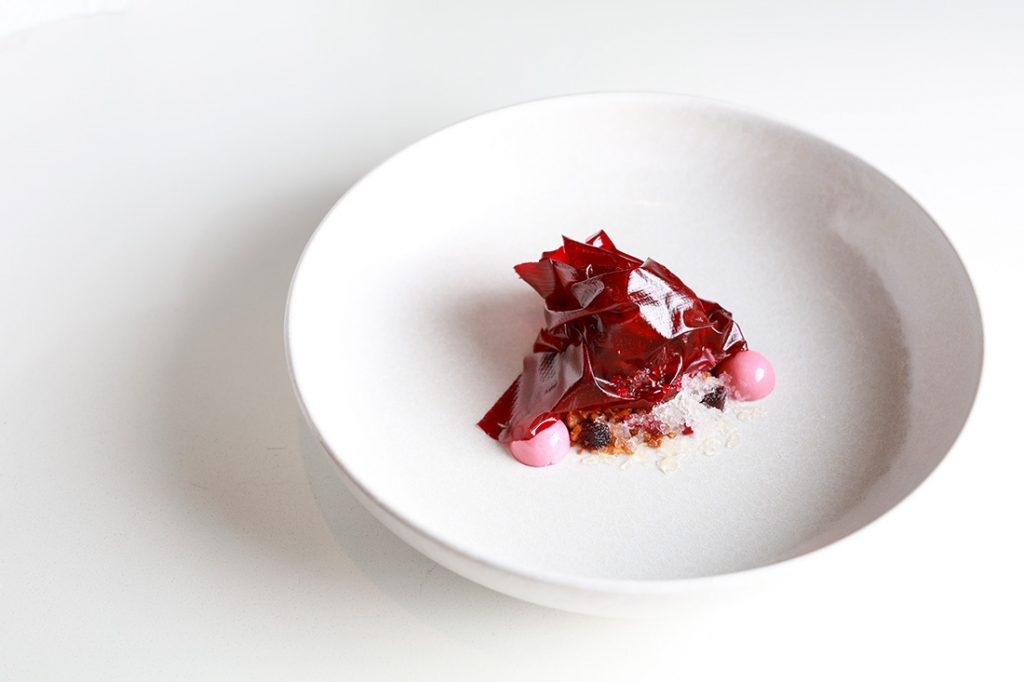 Complete your epicurean journey with V Dining's new dessert – The Plum (above). This beautiful dish showcases Chef Lee's refined culinary skills in creating exquisite dishes that marry art and flavour. The delicate combination of beetroot leather, umeshu granita, raspberry parfait, and cassis pate de fruit promises a delightful burst of fruity flavour and sweet aftertaste.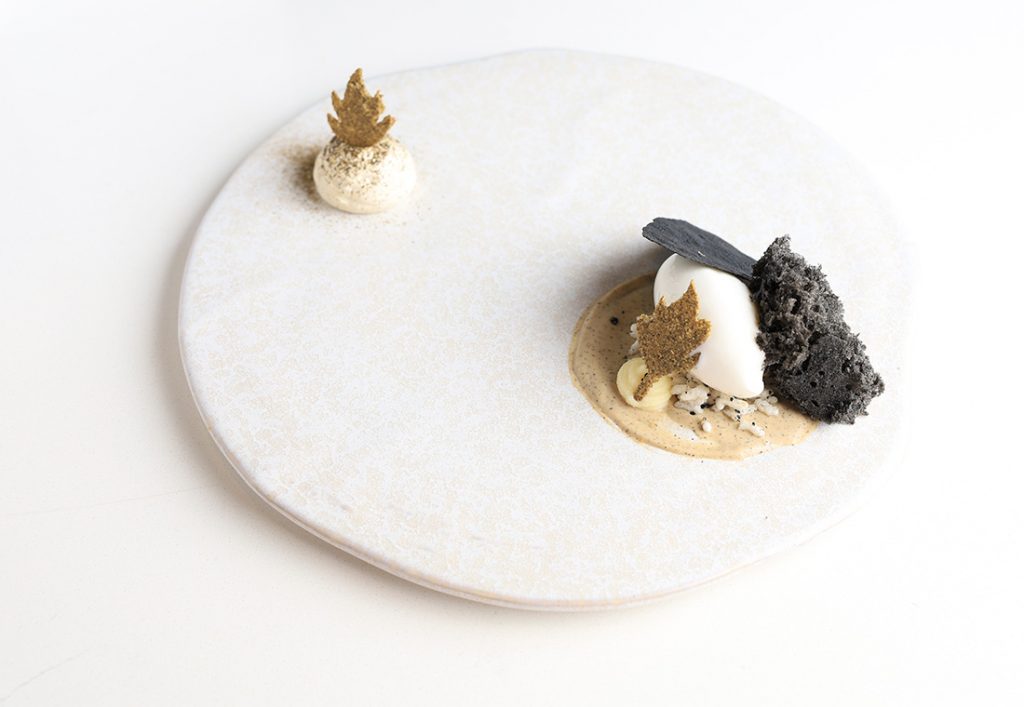 Ignite your palate with Rice, another sweet treat by V Dining. Enjoy two desserts in one serving – hojicha and yoghurt foam with hojicha tuile served alongside a hojicha custard with black sesame rice crispies, topped with a refreshing rice sherbet, black sesame tuile and black sesame sponge.
Discover the culinary journey of V Dining at www.v-dining.com.
For reservations, please email enquiries@v-dining.com or call +65 6950 4868.