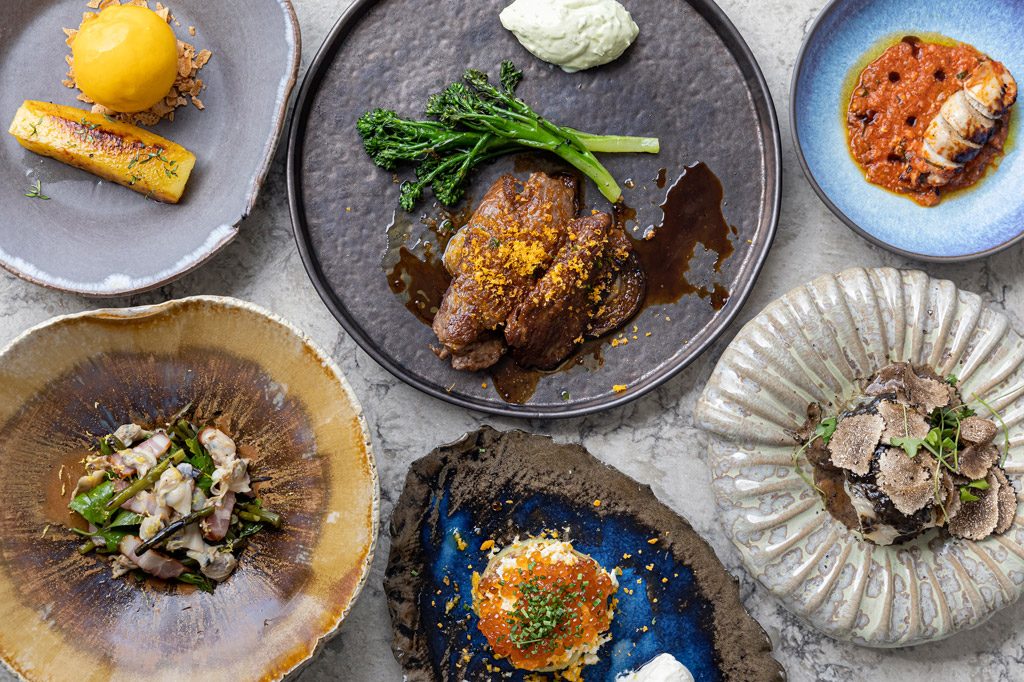 Tantalise your tastebuds with Bedrock Origin's third rendition of The Great Beef & Reef Series from 17th August to 30th November this year.
Relish in a six-course menu with appetisers such as umami Smoked Salmon Roe, served cold and smoked with applewood and topped with chopped chives, sour cream and smashed Yukon potatoes on the side; while the Caviar menu presents the Smoked Kaluga Caviar, similarly smoked with applewood and served with potato cake and eggs.
Other dishes featured include the Clam & Smoked Bacon Salad, which boasts white-wine-cooked clam, sous-vide smoked bacon slices, as well as a selection of herbs in a salad of parsley, celery leaves and sweet grilled garlic chives.
The Kombu-Cured Chilean Seabass showcases the culinary prowess of the restaurant; the dishes' namesake lends itself to kombu-jime, a Japanese curing method that merges umami with the fish's enhanced flavour. Following up is the Applewood Grilled Whole Squid that combines Italian fennel sausage with baby squid and house-made tomato sauce, and the 21-Day Dry-Aged Miyazaki Wagyu, an A4-grade ribeye served with house-made sukiyaki sauce, grated egg yolk cured in sugar and salt, grilled onions and wasabi cheese cream.
The gustatory journey ends with the Caramelised Pineapple, a sweet yet piquant pineapple dish sous-vided with caramel syrup and grilled with black pepper and fresh thyme, paired with mango sorbet on crushed feuilletine.
Both menus are accompanied by either an exquisite 3-wine or 6-wine pairing that is carefully selected to compliment each dish.
Read more at www.bedrock.com.sg.