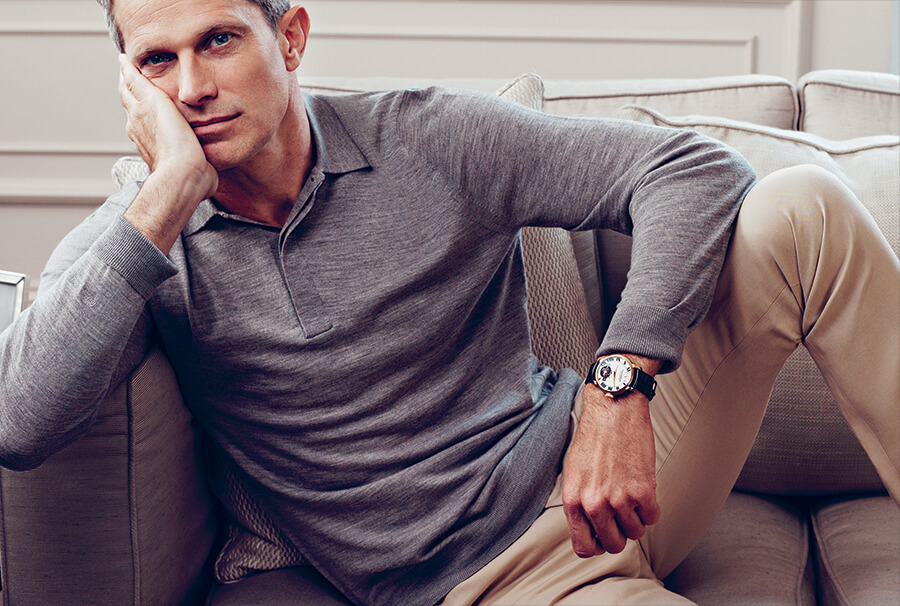 This is a world that is complex, competitive and fascinating. Here's a guide to these coveted items, understanding their language and acquainting yourself with emerging trends.
Watches have been a status symbol ever since they were conceived. If you pulled a watch out of your pocket in the 1700s, you were considered a big shot. Fast forward to today and things are different, but still the same. If you casually flicked your wrist to reveal a limited-edition pink gold Girard-Perregaux Tri-Axial Tourbillon (there are only 10 in the world with an estimated worth of more than $735,000 each), people would definitely sit up and take notice.
In today's context, a timepiece is not a necessity, but it definitely makes a statement about the person wearing it. In business and social settings, a quick glance at your watch indicates your position and economic status. But before we delve into luxury watches and discover aspects of their creation and workings, let's get familiar with the watches themselves – what makes them tick, literally and metaphorically.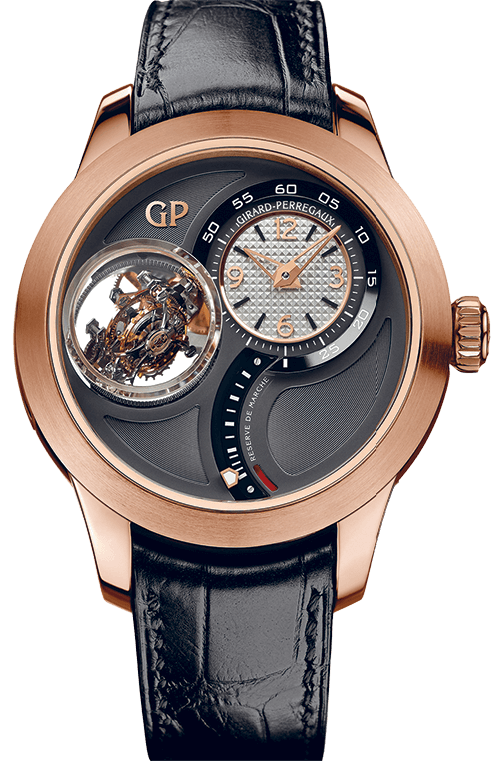 THE RIGHT MOVEMENT
One of the main factors to consider when purchasing a luxury watch is the movement. A movement, also known as 'calibre', is the engine that drives the hands around a watch face and powers additional features, including calendars and more. People are always surprised by just how much craftsmanship, precision and intricate detail are required to manufacture the movements on timepieces.
While many people buy watches solely based on their appearance, anyone with a real eye for design will know that it's what's on the inside that counts; a masterpiece's inner workings are what set it apart from the mass-produced.
There is a broad array of movements available, ranging from the automatic watch (that winds itself through kinetic energy) to the staggeringly pricey Tourbillon (which derives its energy through rotational motion).
The two you will most likely encounter in your quest for a beautifully-designed watch are the mechanical and quartz movements.
MECHANICAL MOVEMENT
Instead of relying on battery power, mechanical watches rely on winding a spring, called a 'mainspring'. This powers the watch by transferring energy through a number of other springs and gears. A well-constructed mechanical watch will be able to last you a lifetime as long as you take good care of it. A stunning example is the Piaget Emperador Coussin XL Ultra Thin Minute Repeater – its movement took a team of six engineers three years to produce due to its exceptionally thin design. This spectacular timepiece retails at $250,000.
QUARTZ MOVEMENT
Although mechanical movements tend to attract the attention of luxury watch collectors, quartz timepieces are favored for everyday use given their superior accuracy and reliability. A battery in the watch sends an electrical pulse through a piece of quartz which causes it to vibrate.
These vibrations are counted by the circuit and converted into a single pulse every second – this pulse results in the consistent movement of the watch hands. Quartz watches generally require lower maintenance because they contain fewer moving parts. People with active lifestyles generally prefer quartz watches as they require lower upkeep and less repair work.
Most watch companies in the world do not make their own movements. They source movements from various movement suppliers. Some companies purchase movements and use them as they are. At other times, they modify or add to movements (modules) to make them more unique and complex. The best watchmakers design and construct their own movements in-house (Patek Philippe, Audemars Piguet, Jaeger-LeCoultre and A. Lange & Sohne) even if they don't make other components of the watches.
THE SELECTION PROCESS
There are several other important factors to consider when embarking on your high-end watch purchase. These include:
QUALITY JEWELS
The most popular synthetic stones in watches are sapphires and diamonds (to a lesser degree). You will want to look at the number and the quality of the stones. An entry-level luxury watch should contain at least 19 jewels.
CERTIFICATION
These are certifications of quality and origin. Contrôle Officiel Suisse des Chronomètres (COSC) certifies the accuracy and precision of wristwatches in Switzerland. Each movement is individually tested over a 15-day period in different positions and temperatures, and passes only if it shows a loss of fewer than five seconds per day. Every officially certified COSC chronometer is identified by a serial number engraved on its movement and a certification number awarded by COSC (testing criteria according to ISO 3159). The Japanese do not subscribe to this and use their own in-house standards, which are recognised by industry insiders to be more stringent, such as the Grand Seiko. Likewise, the Germans also have their inhouse testing standards.
COMPLICATIONS
A watch costing in excess of $20,000 should have complex movements in addition to beautiful mechanical movements. Complications such as tourbillon escapements, perpetual calendars, rattrapante chronographs, sonneries, fusee and chains, moon phases, and multiple time zones are common in luxury timepieces.
LIMITED PRODUCTION
The best accoutrements in life come in small quantities. Highly limited production watches are usually investment-grade models. However, the truth is it is very difficult to gauge if a watch will increase in value (since limited edition pieces are very difficult to purchase in the first place).
CARING FOR YOUR WATCH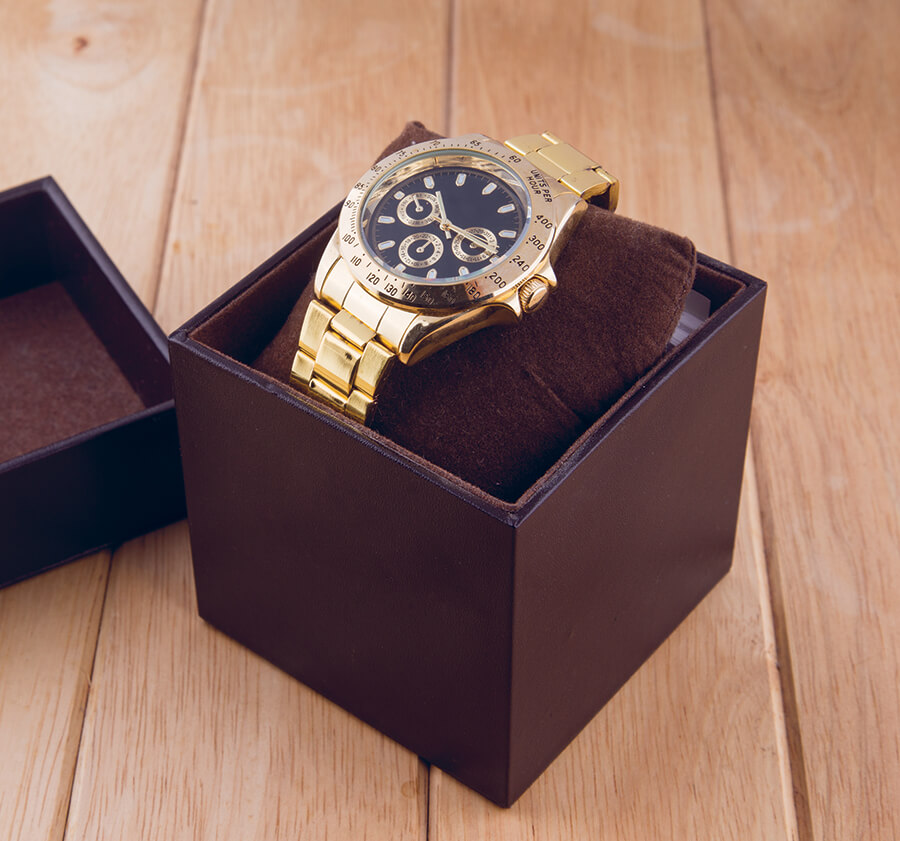 Like luxury cars and yachts, luxury timepieces need to be stored properly and maintained regularly. Great care must be taken when it comes to protecting your luxury timepieces as even a piece of tissue can cause hairline scratches which will taint an otherwise perfect creation.
Here are several things you can do to ensure that your watch will last through the generations:
Store the watch in the box it came in – These boxes are crafted by the manufacturer to house the watch and maintain the well-being of its delicate components. Some collectors purchase customised storage boxes to store multiple timepieces.
Soap and water – Never use thinner or other solvent-based materials to clean any part of your timepiece as that can result in horrific chemical reactions. Gently use water and a small amount of soap to wipe off minor stains. For stubborn stains, seek help from a professional.
Only jewellery cloth – Your timepiece retailer will provide you with a jewellery cloth to clean your timepiece. For daily cleaning, use only what is provided.
Tuning – Your timepiece should be inspected by technicians every three to five years. This allows you to arrest any performance issues before they become unsolvable.