THE START OF LIFE – REDEFINED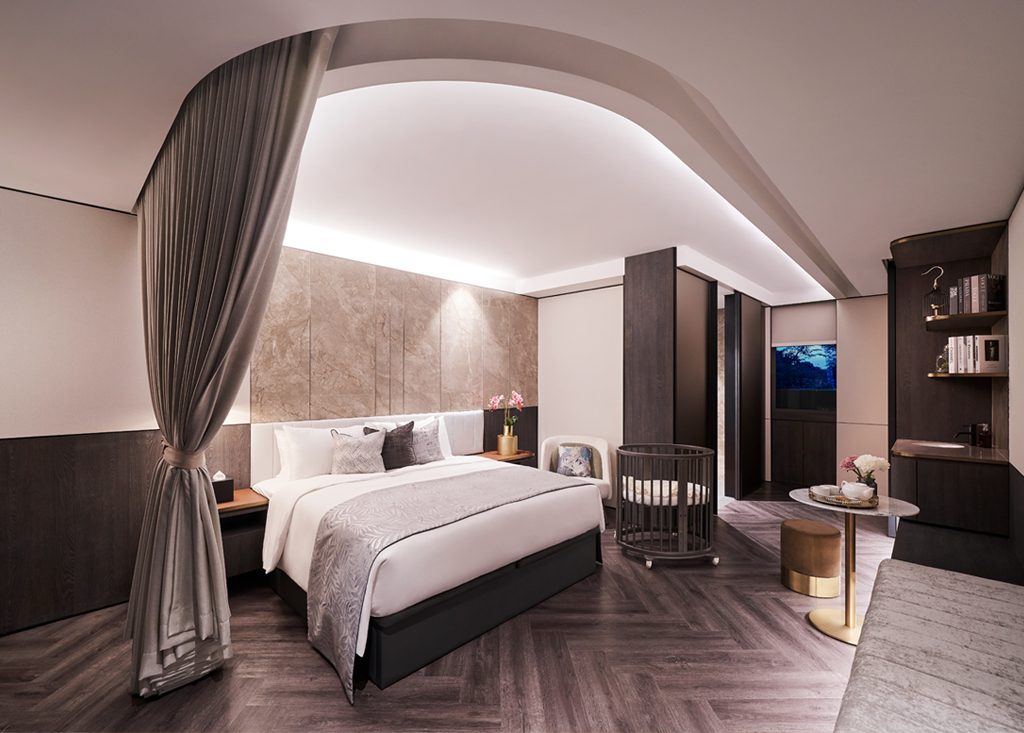 The arrival of a newborn marks the beginning of a journey of joy and discovery. The first few weeks are not only crucial for mental and physical recovery, but also for bonding with the baby and adapting to life with a new member in the family.
Thus, KAI SUITES presents the first confinement luxury hotel in Singapore, a one-stop facility that offers holistic, specialised, pre- and postpartum care services. With the support of a team of experts, mothers can expect to rest, heal and rejuvenate in a carefully nurturing environment.
KAI embraces 'omotenashi', the Japanese concept of genuine, wholehearted hospitality; paying attention to the smallest details and anticipating each guest's needs to deliver an unforgettable experience.
Suite Stay
KAI SUITES offers an exclusive luxury hotel environment just for mothers and their newborns in a private and inviting haven, centrally located in close proximity to leading hospitals, hotels and shopping malls. Designed with a contemporary, Japanese-inspired aesthetic, KAI SUITES features 18 elegant private suites and a bevy of facilities, including a Private Mothers' Lounge, a nursery with camera surveillance of individual cots via a mobile app, a spa, an aesthetics clinic, a salon as well as a lobby lounge.
Each suite is attentively furnished with amenities like a plush bed fitted with 600-thread count Egyptian cotton linens, individual temperature control, a full-sized refrigerator and a bathroom featuring a shower with a Japanese-style wooden bucket – perfect for enjoying complimentary daily herbal baths.
For the KAI SUITES Full Experience, mothers will receive 24-hour expert care from experienced nurses and invaluable advice from qualified professionals in pre- and postnatal care.
Kai Cuisine
A first of its kind, KAI CUISINE is a confinement food programme that combines Traditional Chinese Medicine (TCM), gastronomy and postpartum dietary science.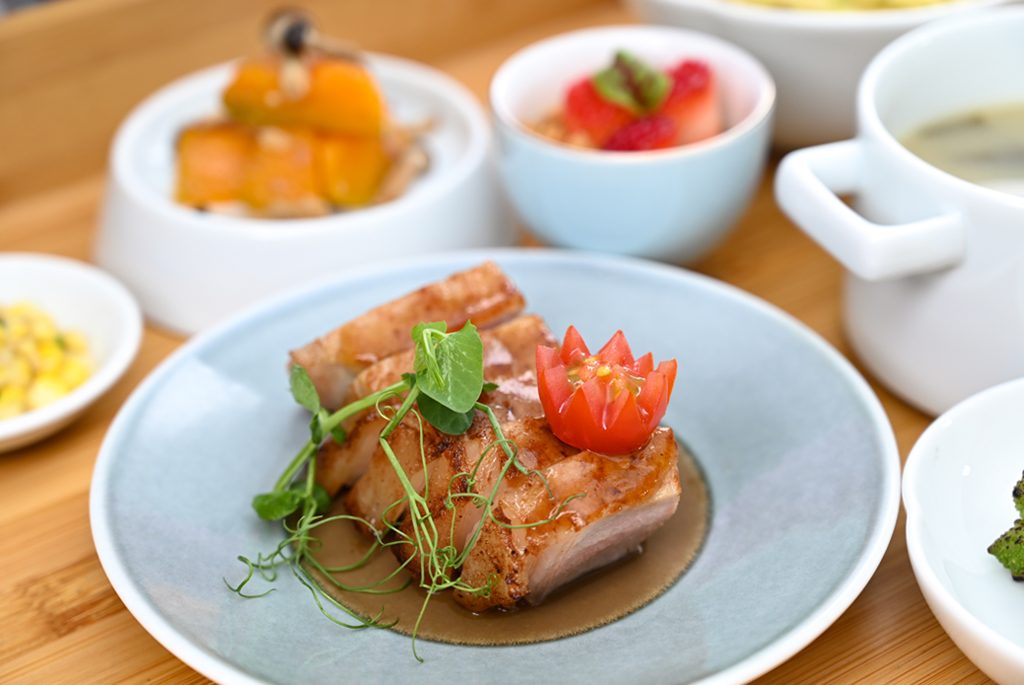 The recipes, sourced from around the world, focus on 'heirlooms' handed down through the generations. The creative team of in-house chefs then refine and elevate these recipes with both Asian and Western cooking techniques to present dishes of culinary delight and nutritional excellence.
Following TCM principles of 一休二排三调四健养 (process of healing, detoxification, restoration and nourishment), menus are planned according to each mother's birth method, phase and rate of postpartum recovery, nutritional needs, as well as cultural background and preferences.
Spa & Aesthetics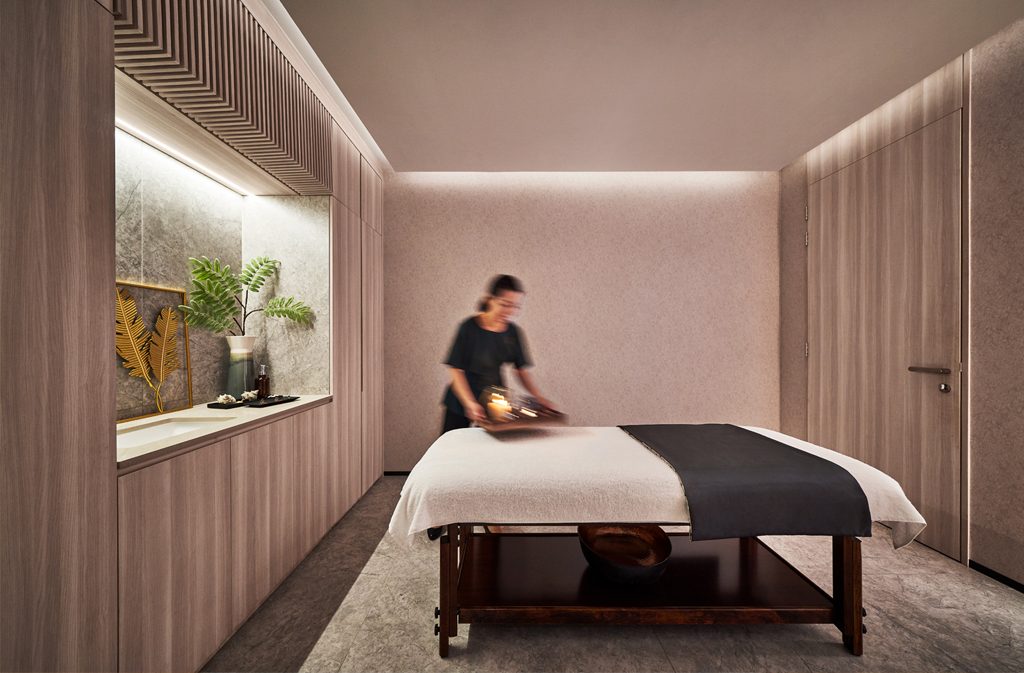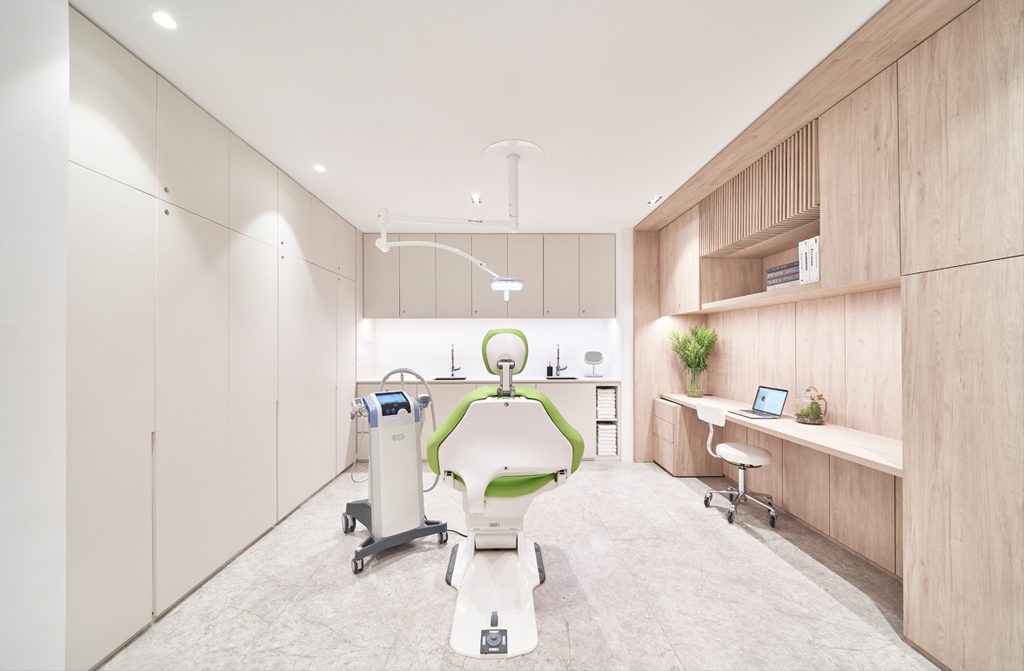 KAI SPA and KAI AESTHETICS offer professionally administered massage and aesthetic treatments, curated to suit individual needs.
At KAI SPA, guests can enjoy prenatal massages as well as postnatal Jamu massages and Bengkung wraps, a fading age-old manual binding technique customizable to individual body shapes. KAI SPA also offers breast lactation and head & shoulder massages, as well as facial treatments – all available in the comfort and privacy of the suite or home.
The KAI AESTHETICS clinic is one of the few in Singapore to feature a collective of state-of-the-art equipment providing treatment of a comprehensive spectrum of postpartum issues, including face and skin rejuvenation, hair-loss treatment, body contouring, scar and pigmentation reduction and pelvic floor strengthening.
Prenatal Preparation
KAI SUITES has also curated a range of expert-led activities to prepare mothers for baby's arrival, such as prenatal classes, prenatal massages and prenatal yoga.
Address: 26 Dunearn Road, Singapore 309423
Telephone: +65 8855 6188
Email: info@kaisuites.com.sg
Website: https://kaisuites.com.sg
Instagram: @kaisuites.sg