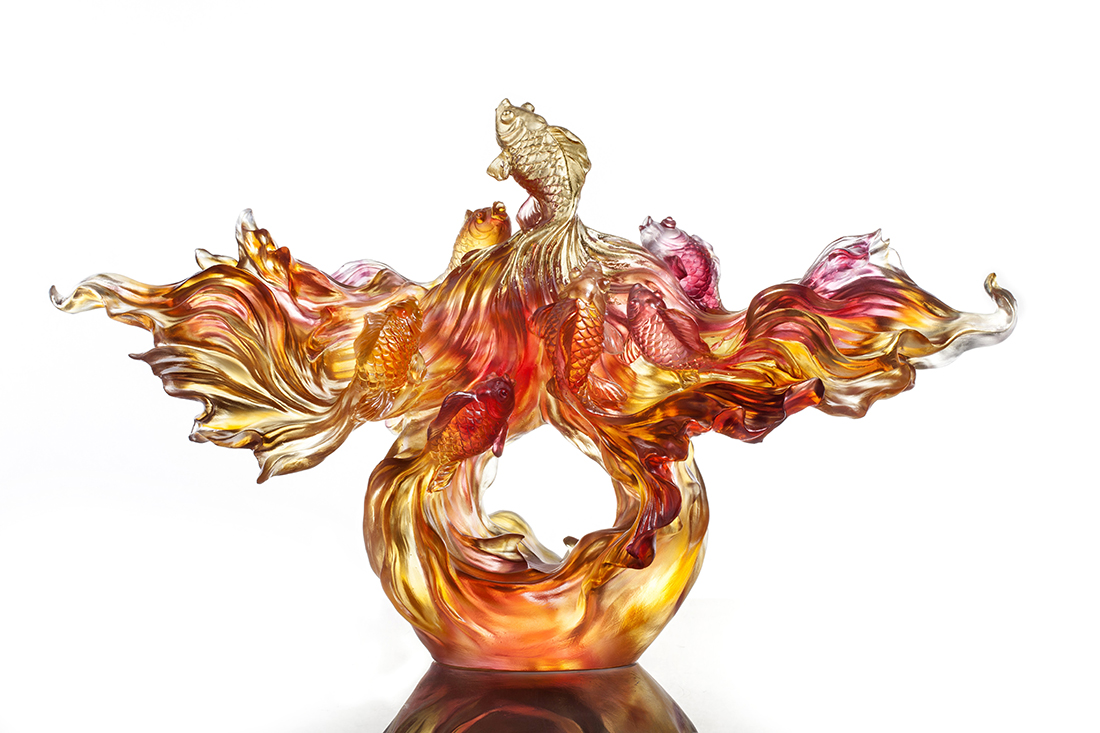 Featuring nine goldfishes vigorously swimming upward in various formations, Rising New Era immediately exudes an optimistic vibe. And as with all LIULI art, even the smallest details are intentional—there are nine fishes, because the word 'nine' is homonymous with the word 'long' in Mandarin, symbolizing longevity. Similarly, 'fish' is homonymous with 'abundance', thus adding another layer of meaning—prosperity.
In Chinese culture, swimming fish is also considered to represent a successful career, much like the natural ease of flowing water. At the base, the circle represents the area where fortune gathers and accumulates, symbolizing the force that sustains the entire system.
Sculpturally, the tails of the goldfishes fan out like a blossoming flower, spreading outwards with life and energy. More than just a piece filled with symbolic meaning at each fold, it is also a testament to the artist's great skill and imagination.
View this piece in person at the LIULI boutique located at Paragon Shopping Centre today.