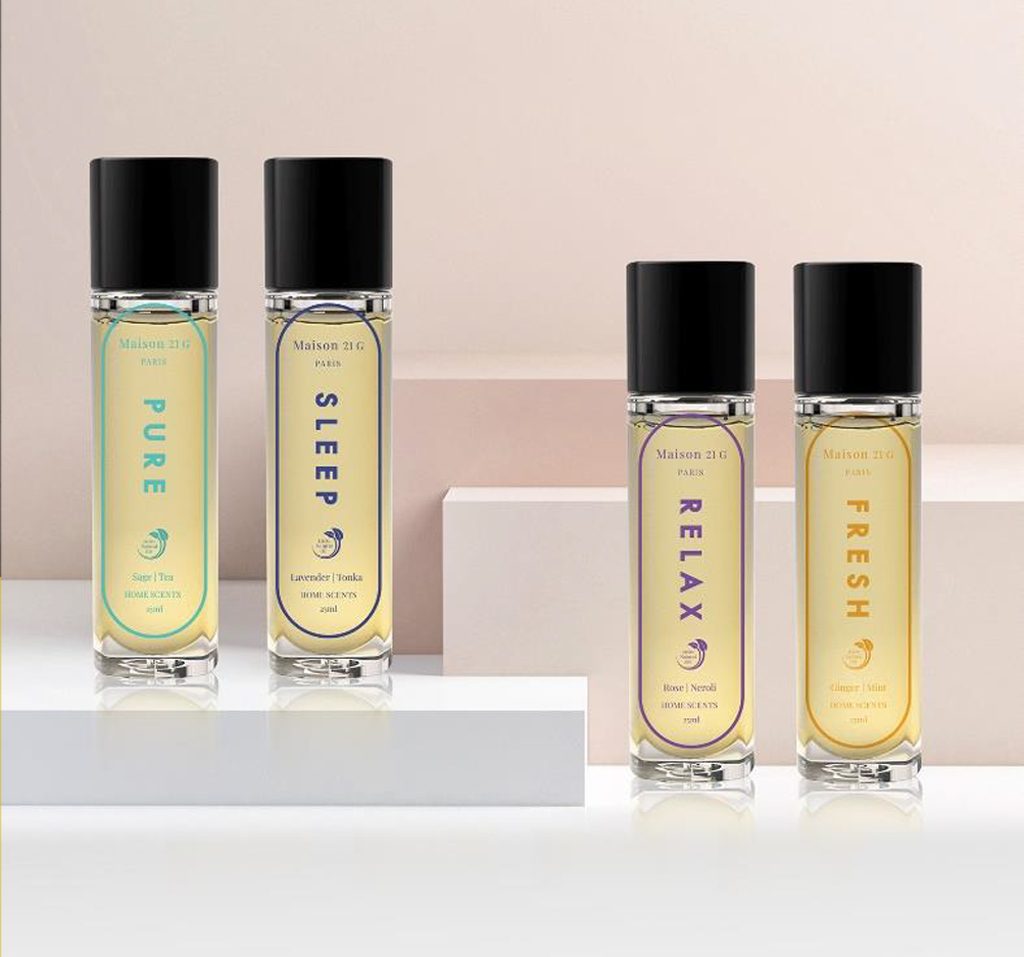 Bespoke Parisian haute couture perfume house Maison 21G has released an all-new range of four 100% natural scents specifically created for improving the mood and atmosphere at home.
Comprised of active high-quality essential oils such as sage, mate tea, peppermint, litsea cubeba, basil, star anise, lavender, tonka bean, rose, cedarwood and orange blossom, each unique scent has a minimum of 80% alcohol content for cleanliness and protection.
100% eco-friendly, these scented mists have active ingredients to eliminate both germs and unpleasant smells while also providing the proven relaxation benefits of aromatherapy and are suitable for children and those with allergies.
Fresh
Made with ginger and mint, Fresh is an energising fragrance which uplifts the mood at home. The stimulating notes of orange and ginger combine perfectly with the refreshing scent of peppermint and the awakening hint of lime to sharpen your senses. Fresh is best sprayed around the living room, sofas, and cushions.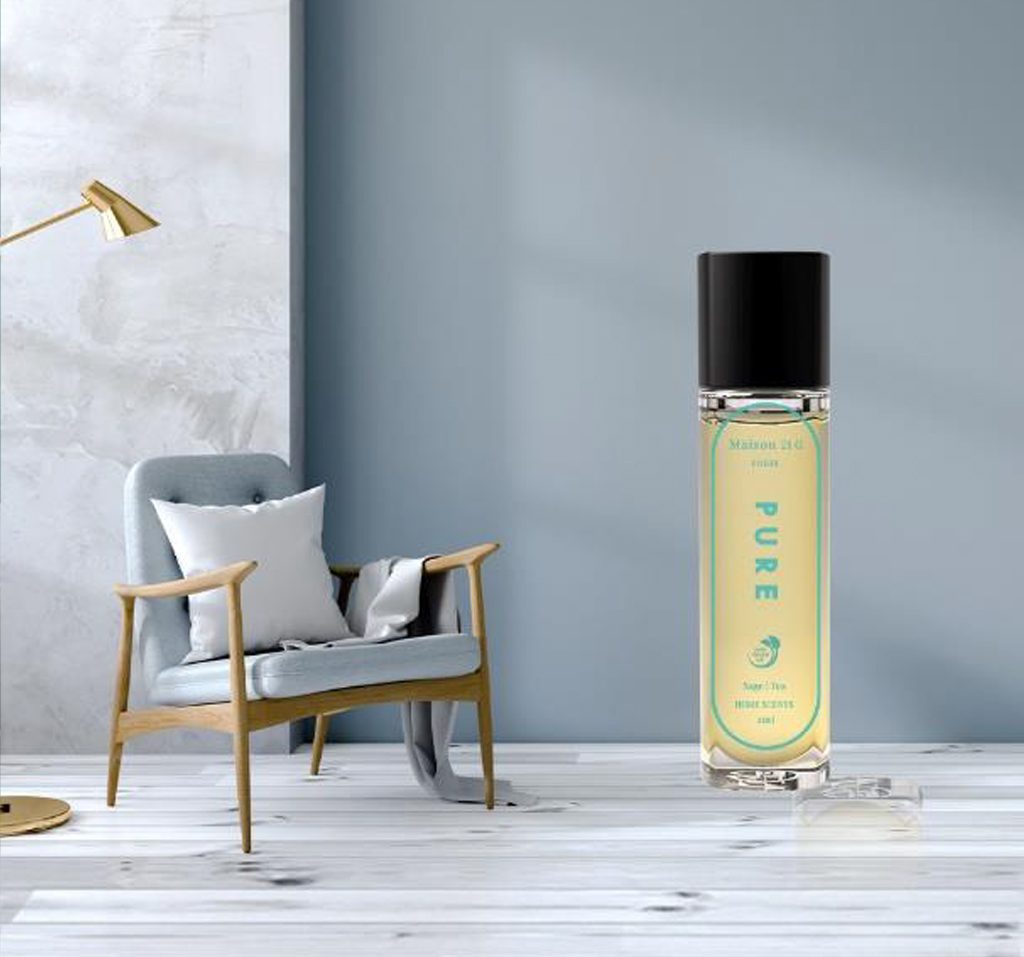 Pure
A potion made of sage and tea which magically deodorizes every inch and corner of your house, it balances the senses and purifies unpleasant smelling odors with its active ingredients such as mate tea and basil. It is best utilised for kitchens and bathrooms to experience freshness all day, every day.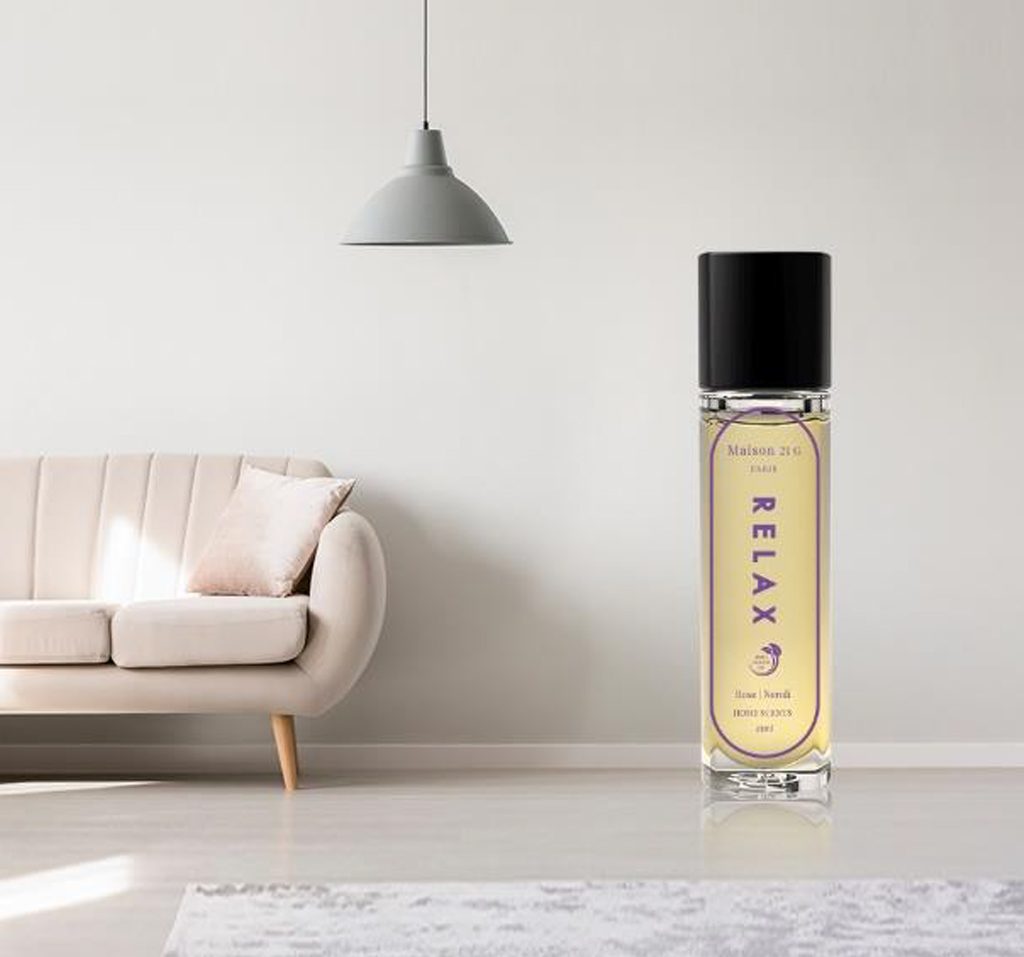 Relax
As the name suggests, this mist is a serene aroma that is capable of taking your mind off the stresses of everyday life, replacing them with a feeling of calmness, safety and relaxation. The delicate combination of fresh blooming rose and cedar will soothe and guide you to your inner sanctuary of peace and calm. Spray Relax in areas of your home such as the bedroom, living room or office space to craft your ultimate comfort zone.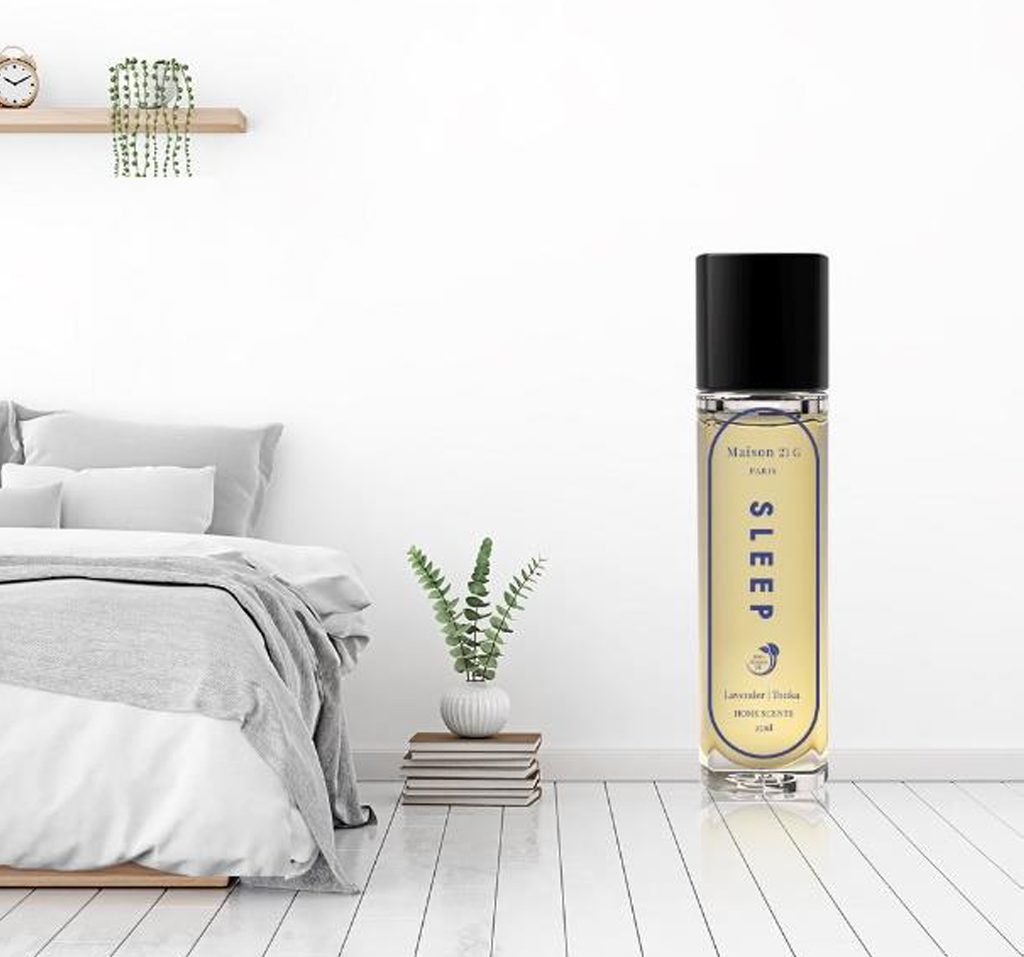 Sleep
An enchanting scent made to relax the senses and lull you into a good night's sleep. Subtly sweet and powdery, active ingredients such as the tonka bean soothes the soul while lavender balances you as a whole. This aroma is best sprayed on your pillows, blankets, sheets and in children's bedrooms.
Each scent is currently sold at its retail price of $60, with the entire set of 4 being sold at $180. For more information, please visit https://maison21g.com/all-products/home_scents