Lovers of custom perfumes and bespoke scents are in for a real treat as the luxury Parisian boutique Maison 21G re-opens its doors at The Shoppes at Marina Bay Sands.
Tastefully furnished in a sleek and elegant fashion, Maison 21G's gorgeous interior perfectly complements and enhances your perfume shopping experience.
Aside from Maison 21G's touchless scent bar housing 35 of their most exquisite scent essences, visitors will also be ushered into a separate VIP room where they can indulge in Maison 21G's luxurious private collections.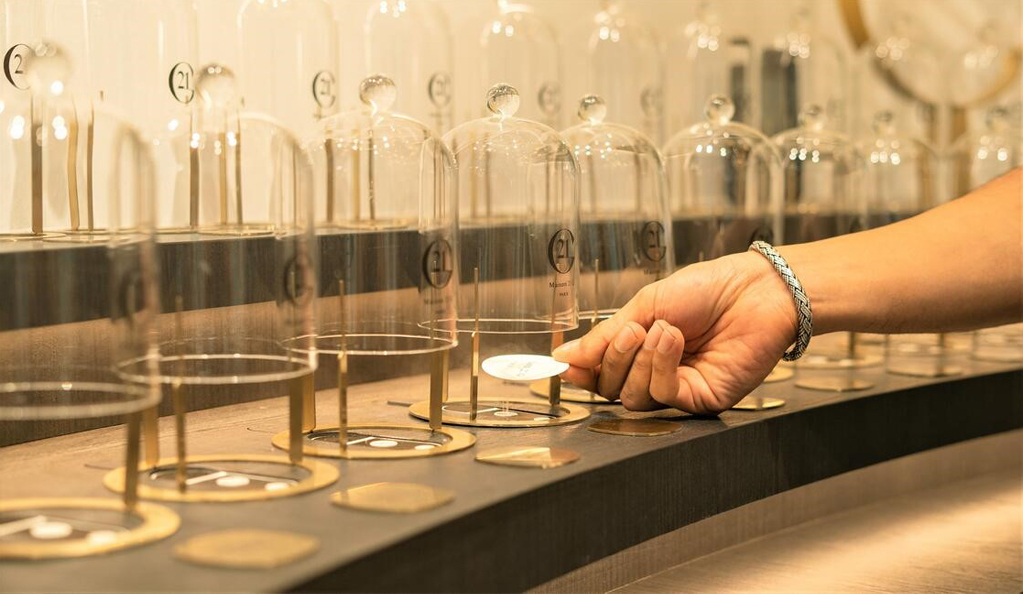 To top it all off, Maison 21G will be offering private workshops—Perfume Workshop, Love Workshop, Corporate Workshop and Advanced Workshop—conducted by their very own in-house scent designers. With the help of expert hands, embark on an unforgettable sensory journey to create a scent that is uniquely you.
Reserve your workshop slots online at http://maison21g.com/sg or directly in-store.
Operating Hours
Sundays to Thursdays: 10:30 am – 11pm
Fridays to Saturdays and Public Holidays: 10:30 am – 11:30pm