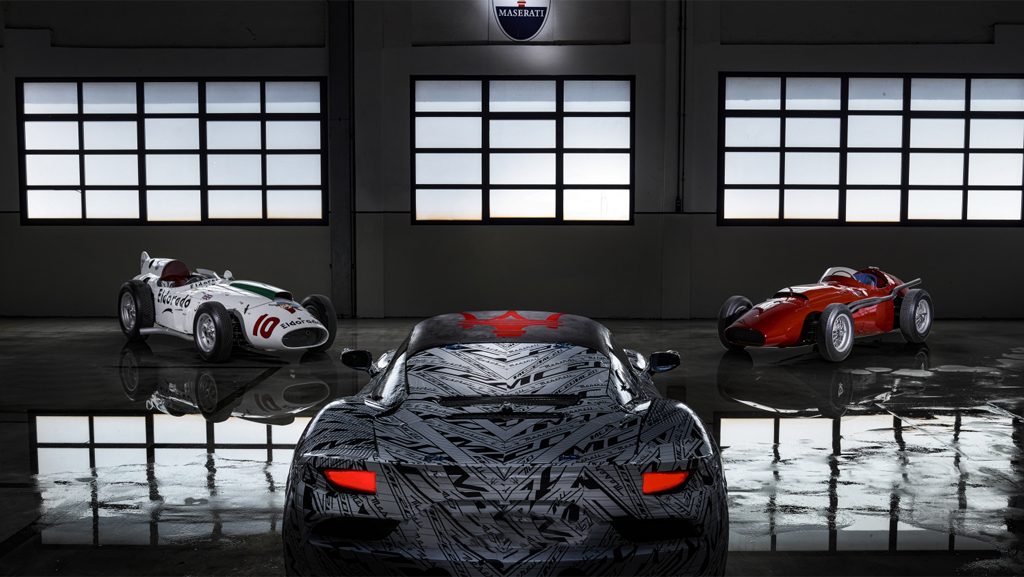 On the 13th of May 2020, Maserati dedicated its latest prototype of the Maserati MC20 to the late Sir Stirling Moss, who passed away at the age of 90 on April 12th.
This prototype is specially taken from the Maserati Eldorado, the iconic single seater which made its debut being driven in Monza by none other than Sir Stirling Moss himself in 1958.
It is no coincidence that the Trident brand has chosen May 13th to commemorate the British racing superstar, as it was on this day in 1956 that Sir Stirling Moss led the race in the Monaco Grand Prix from start to finish in a grueling 100 laps around the unforgiving, highly demanding Monaco circuit in a Maserati 250F.
The very same car was his favourite, although sadly he was beaten by his Argentine rival in 1957 to the Drivers' title by the 250F, further cementing the superiority and reliability of the Maserati car.
This tribute serves as Trident's latest ambition to return to the head of the pack in the racing world, with its latest championship win in 2010. The MC20 is also significant in that it will be the first car to adopt an engine designed, developed and produced entirely by Maserati itself.
Maserati fully believes that Sir Stirling Moss would have been proud of the new MC20 – a car that holds Maserati's values with regard to top performance, innovative elements and enjoyment while driving.