While the investment opportunity and returns look promising, there is still an element of risk in the world of art, so it pays to ask yourself some questions before taking the plunge.
"The collector is an artist in his own way, by the way he puts things together. You can read a person's soul from their collection," designer architect and art collector Peter-Ayers Tarantino once said.
Throughout History, Fine Art Has Shown Itself To Have The Ability To Influence The World, From Its Revival During The Renaissance Period In The 14th Century (which Sent Positive Currents Of Prosperity, Discovery And Change Across Europe) To The Romanticism Movement In The 18th Century, Which Celebrated The Triumph Of Emotional Intuition And Individuality. Naturally, A Person Who Is Looking To Dip His Feet Into This Allembracing Yet Diverse World Should Be Aware Of What He Is Signing Up For.
A little fieldwork into the art investment market reveals that things appear to be looking up again: 2015 painted a picture with mixed messages; while 2016 was particularly trying, when the caginess to spend or sell in anticipation of a hungrier art market resulted in the self-fulfilling prophecy of it slowing down further.
According to the 2017 Deloitte Art & Finance Report, buyer and seller confidence has returned to the auction market for art, with total auction sales at Sotheby's, Christie's, and Phillips up by 18%. Fuelled by a surge in sales of Impressionist, Modern and Contemporary art, along with a 21% swell in the sale of Chinese and Asian artworks, auction houses outperformed the first half of 2016 by US$1.08 billion when it was only halfway through 2017.
Art is even expected to overtake wine as the best performing luxury investment asset, as wealth builders burnt in the 2007–08 financial crisis are back in the market for contemporary status symbols, according to Knight Frank. "Art investment has performed very well over the years, beating many other benchmarks as an asset class, especially in the last 25 years," says Valter Spano, dealer and gallery director of Partners and Mucciaccia.
A painting for every purse
It certainly seems like a path paved with gold, with stories like the untitled Jean-Michel Basquiat painting: bought for US$3,150 in 1981 by Barbara and Eugene Schwartz, it was sold for US$14.6 million at Sotheby's 26 years later. The idea of putting your feet up while watching the Monet hanging on your wall grow in value is an appealing one. But is it a game for any average person armed with nothing but a heap of savings, a good eye, and a head full of dreams?

Findings from the 2014 TEFAF Art Market Report revealed that, truth be told, the global art market spins on a pinhead. An estimated 600,000 millionaires (slightly under 2% of the world's total) form the bulk of the art business' key clientele and qualify as mid- to high-level art collectors. It gets narrower at the top: out of this key group of collectors, an estimated 200,000 are considered high-net-worth individuals (HNWIs) who commit 10% of their wealth to 'investments of passion' such as fine art. The report also revealed the startling figure that 8% of the art auctioned worldwide in 2013 accounted for 82% of the money spent!
So where does this asset class leave aspiring art investors with not-so-deep pockets? Despite its seemingly exclusive nature, art is not an entirely esoteric plaything of the rich. Sensational highlights like the record-breaking sale of Leonardo da Vinci's long-lost Salvator Mundi for US$450 million in 2017 are just peaks on an otherwise constant timeline. Inexpensive artworks still offer myriad opportunities, like those at the Affordable Art Fair, where three quarters of the pieces are capped at S$7,500.
To build a collection that is more likely to accrue value over time, the right acumen to adopt should be to source for critically acclaimed artists who are at a juncture in their careers where they are still affordable. Also, the affordability and quality of prints today make them a gateway to any sustainable collection. Originals can set any buyer back significantly, so starting with carefully-chosen prints is a shrewd way to own a piece of your favourite artist while still packing good investment value.
As with most art pieces, the rarer the print, the more valuable it will be. Look for signed and numbered limited editions with small edition numbers, which usually range from five to 150 prints (unless you're Andy Warhol, whose screen prints typically go up to 250). If you want your print to be even more exclusive, go all out and obtain an épreuve d'artist, or artist's proof. Usually marked 'AP' and signed, their value stems from their rarity and usage as benchmarks for a print's edition, making them highly sought after by discerning collectors
Art investment has performed very well over the years, beating many other benchmarks as an asset class.
Turning Cavallino into cash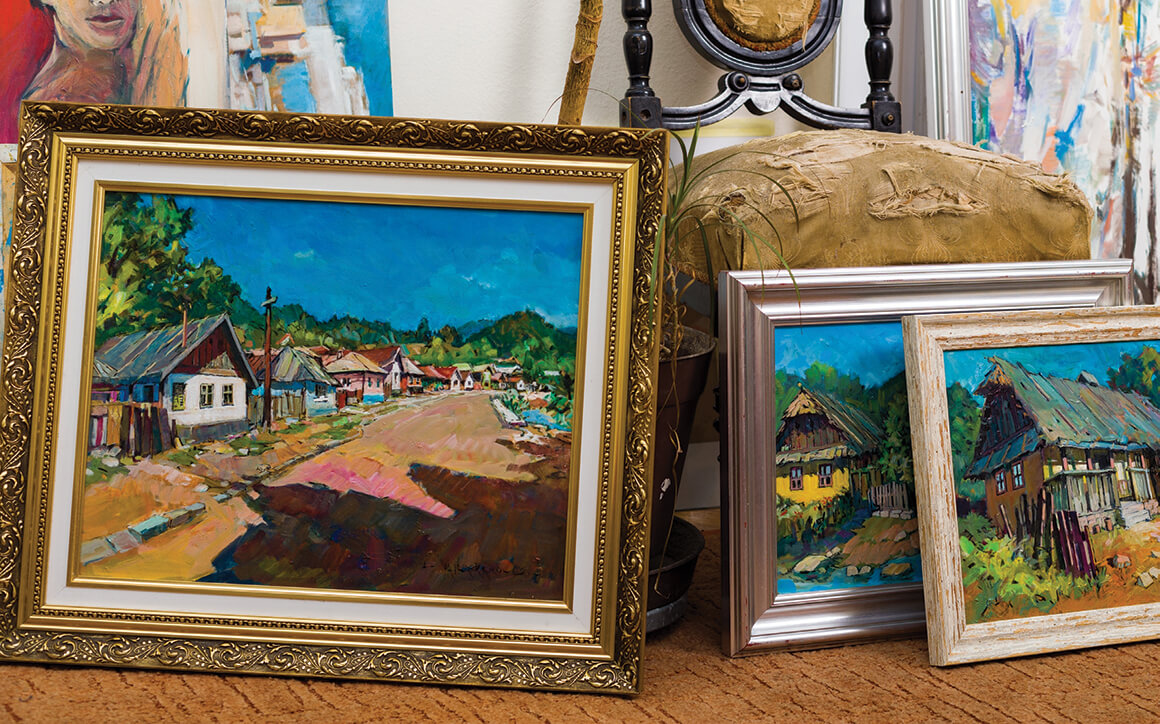 Just like any investment worth reaching your chequebook for, doing your homework is important.

Avoid getting entwined in the hype, trying to ride the wave when the asset class gets hot. The next big thing is always just around the corner in the world of art, so doing key market research is a must. Learn about the background of the artist, which provides context and meaning, and take note of any awards and notable collectors of the artist's work for any indicators of long-term value. "At the base is the history and legacy of the artist," says Spano. "What's important is the writership the artist has received, the museum expositions, the private and public collections his works are found in, and all the solo or group exhibitions the artist has achieved."
That said, we cannot paint all investments with the same brush. While most art collectors buy fine art with an eye on investment — 72%, according to Deloitte's 2016 report — it is the unflappable prestige fine art holds, coupled with the emotional gratification of collecting, that makes art an alluring investment choice. The world of art is fickle, and today's tastes may not be the same tomorrow. A good starting point is to buy something you'll enjoy hanging on your wall, and be prepared to stomach the idea of leaving your money there. View any financial gain as a benefit rather than an endpoint. "I always suggest buying pieces that you truly love," Spano affirms. "If you are buying with the sole purpose of investment, the best way to sell would be when the price reaches your objective price. But if it does not, at least you have something you love hanging on your wall to share with your family and friends."
Allison Liu, Managing Director of Bergen Art Investment, concurs. "I don't suggest people collect artworks purely for profit, as an art collection has much more merit than monetary purpose," she says. "It would assist to improve your aesthetic taste, sharpen the eyes when observing things, make your life more artistic and enjoyable, make friends with fellow art connoisseurs; it would be an alternative type of asset, one that has very low correlation to other asset categories.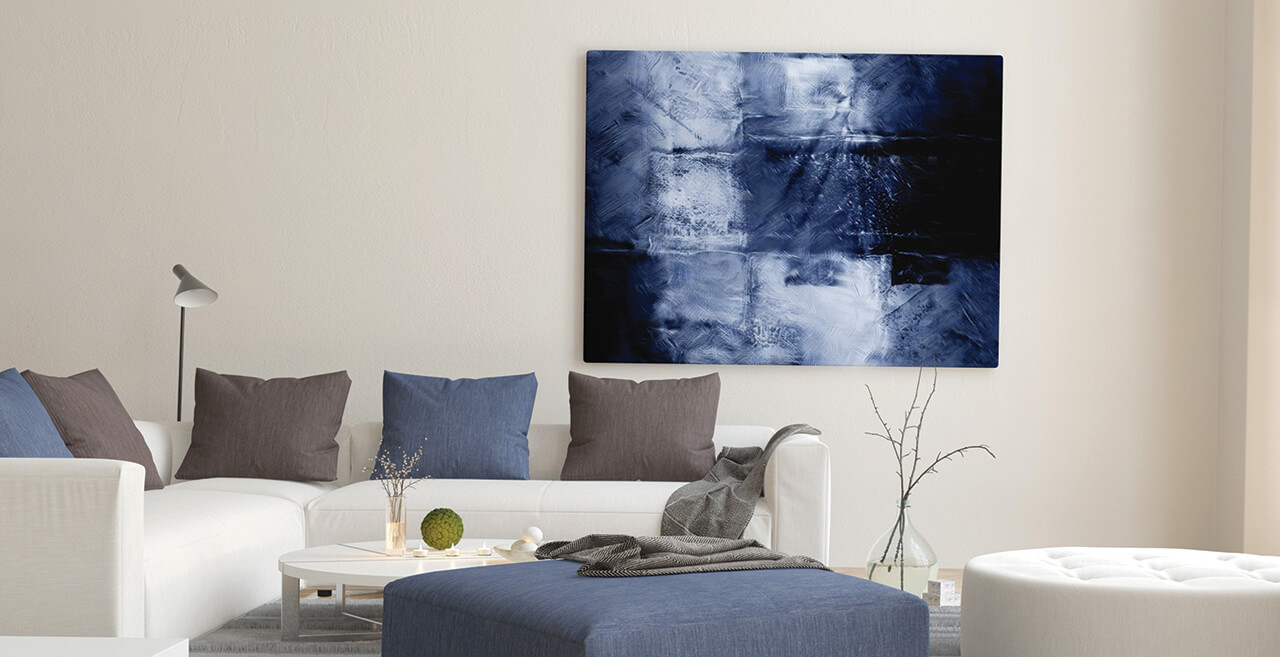 Before deciding to add it to your collection or cash it in, talk to reputable art advisors or dealers, who are fountains of knowledge. Due to the opaque nature of the market, where private sales are increasingly blurring the line between traditional auction houses and art dealers, information is key. Liu recommends that anyone looking to build a valuable art collection should seek advice from a reputable professional.
With online platforms and social media sites such as Instagram acting as a medium for marketing, collectors no longer need to make their rounds in galleries and art fairs. The Internet is shaping buying patterns and the way information is disseminated. Artsy, an online platform facilitating the sale of art to dealers and galleries, reported a growth in sales of more than 120% for 2016 (TEFEF Art Market Report 2017). This is a game changer for the industry — a wellspring of opportunity and empowerment for self-educated prospective investors — and Liu does not see this trend buckling anytime soon. "At the click of the mouse, buyers can get glimpses of artworks and information related to a specific artist from anywhere in the world. Online platforms make information more accessible, while making it more convenient and cost-effective for sellers to make their pieces available to people globally," she explains. "So I think online art platforms will play a more important role in the future."
I don't suggest people collect artworks purely for profit, as an art collection has much more merit than monetary purpose.

TOP 5 MOST EXPENSIVE PAINTINGS EVER
So you think you have invested in a keeper that will increase in value sooner or later. We wish you all the best, and hope your selling price lands you in the Guinness Book of World Records. If you wish to know the ballpark figures, the table below lists the top five most expensive paintings in the world to date.

Source: theartwolf.com
TITLE
PAINTER
PRICE
1 Salvator Mundi
c.1490–1519
Attributed to Leonardo da Vinci
US$450.3 million (2017)
2 Interchange
1955
Willem de Kooning
US$300 million (2015)
3 The Card Players
1892/93
Paul Cézanne
US$250 million (2011)
4 Nafea Faa Ipoipo?
(When Will You Marry?) 1892
Paul Gauguin
US$210 million (2015)
5 Number 17A
1948
Jackson Pollock
US$200 million (2015)