Scorpio Electric is thrilled to unveil their first X1 globally as the first Singapore electric vehicle brand!
X1, as the most powerful star in the Scorpio constellation, will lead the way for the new generation of smart riding with its cutting-edge technology and high performance.
With its seek design, X1 is a single-sided swingarm electric motorcycle with unique LED headlights and taillights. Delivering a top speed of 105kph and a projected range of 200km per single full charge, X1 offers a riding experience that is truly top of its class.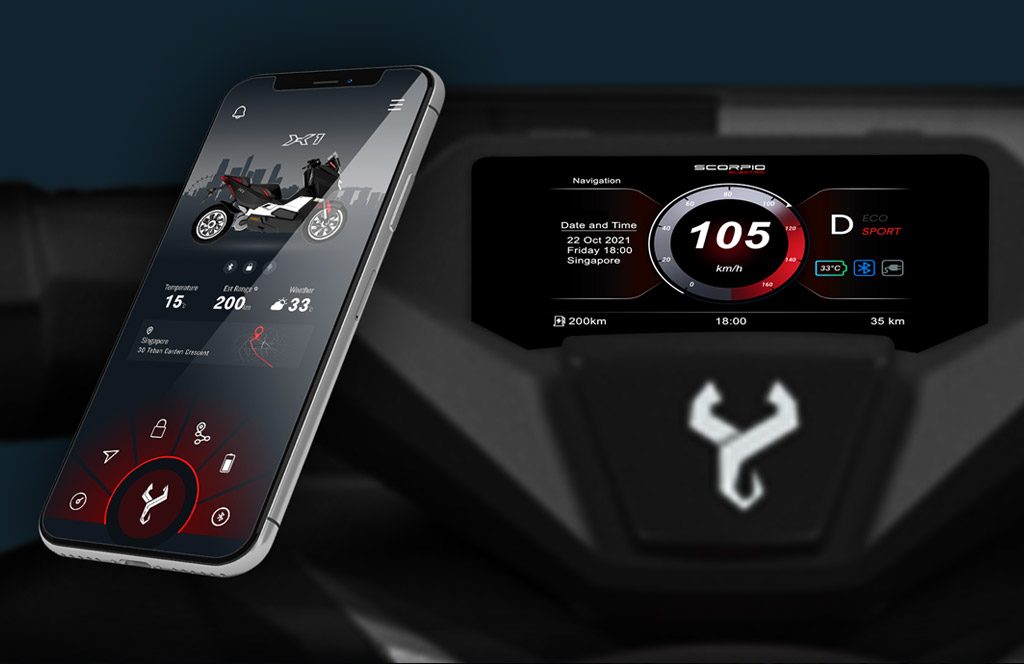 For the convenience of riders, a specially developed mobile application can seamlessly connect to your X1 and offer smart features for an enhanced riding experience. These include remote bike lock/unlock, real-time vehicle status information (e.g. vital statistics such as battery status), smart navigation, vehicle locator and anti-theft alert.
The annual production of X1 is limited in quantity with the estimated delivery of the bikes being targeted around late 2022 and early 2023. X1 is now available for pre-orders globally at Scorpio Electric's website www.scorpioelectric.com.