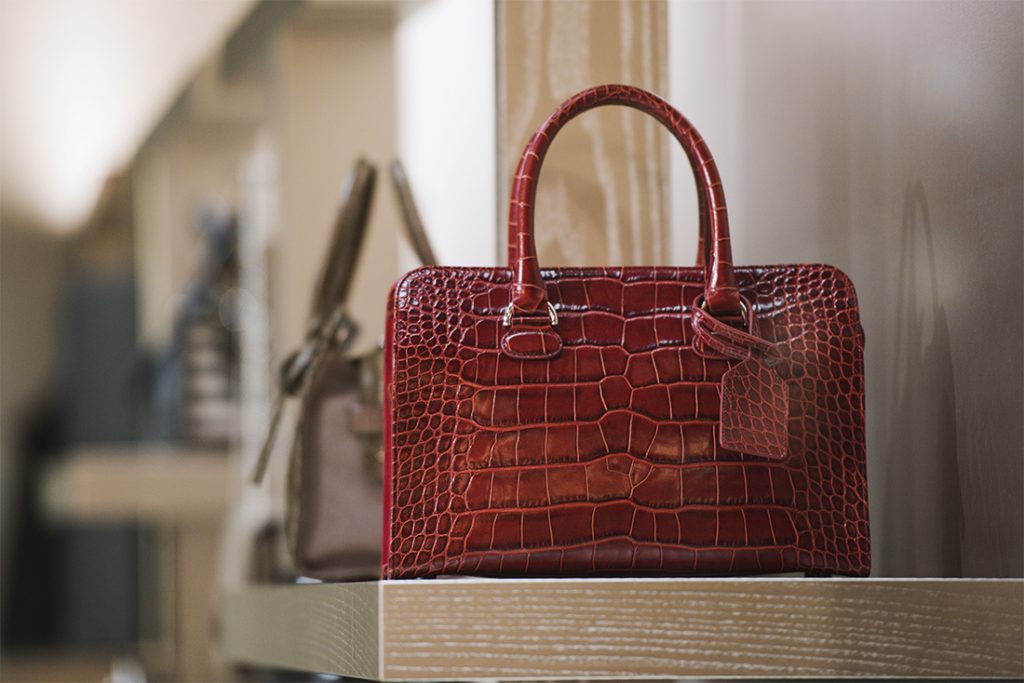 It is easy to fall n love with a designer bag, with supple leather, sturdy construction, polished hardware and silky lining. And since these beauties are extremely useful, your probably carry one every day.
Designer bags can be expensive, so taking some effort to properly care for them will ensure they retain the just-off-the shelves look for as long as possible. Here is a list of easy-to-follow tips to make sure that your precious handbags are stored, cleaned and used properly.
STORING BAGS
Use a dust cover
Designer bags usually come with a soft cloth dust cover. Using these covers to store your bag will keep them dust free and prevent the colour from fading. It also reduces the likelihood of the bag getting scratch or damaged. If the bag does not come with a dust cover, you can use a soft cotton pillowcase instead. Avoid storing tour tote bags in plastic bags; the leather cannot breathe and prints on plastic bags may transfer to the leather.
Fight humidity
Store your designer bags in a clean, cool and dry environment. Leather bags are especially prone to mildew if your storage areas are damp. With Singapore's humidity, it is advisable to place a humidifier in your storage area to reduce excess moisture. Also avoid direct sunlight to prevent leather from fading and cracking.
Stuff them right
Ensure your bags are not squashed or misshapen when you store them. When you first purchased a bag, keep the original stuffing that comes with it and use it to store your bag. Scrunched up bubble wrap makes for a good replacement stuffing too. Be sure not to overstuff your bag, otherwise you may end up overstretching the leather. Remove long straps and gently roll them up, undo buckles, and remove all items you may be storing inside the bags. These steps will reduce the chance of creasing and keep the bag's shape in tip-top condition.
CLEANING BAGS
Use leather cleanser
Avoid household chemicals and use only specialized leather cleaners for your bags. Use a soft cloth for the outside of the bag. For the lining, a damp cloth or sponge usually works quite well. If you find your bag difficult to clean, enlist the help of specialized bag cleaning services.
Proper conditioning
Conditioning the leather keeps it soft and supple, reducing the risk of cracking. The leather must be cleaned before conditioning. Ise a soft cloth and apply the conditioner evenly over the surface of your bag.
USING BAGS
Use handbag organizer
These bag inserts have a multitude of compartments which are great for keeping the inside of your bag neat. Using an organizer also keeps the designer bag lining from getting dirty. A bonus is that you can easily switch handbags without having to unpack and repack!
Avoid makeup, lotions and perfumes
After applying hand cream or spraying perfume, avoid directly touching your designer bag. Make up and lotions can easily stain the materials, be it outside the leather, lining or metal straps. Plus, the alcohol from perfumes can cause discoloration. Place these items in a makeup pouch when carrying them around so leaks and spills can be avoided.
Caution when out and about
office drawers, salon floors and supermarket trolleys are just a few places where bags are conveniently placed when you are out. For drawers, make sure that there are no splinters or sharp edges that can scratch your bag. In salons, it is advisable to have your bag stored in a locker, as hair colouring chemicals and hairspray can easily leave spots on your bag.
Keep dry
Water may look harmless but can actually cause stubborn watermarks and stains. keep water bottles capped tightly and protect bags from the rain to prevent unsightly watermarks. If spills occur, allow the bag to slowly dry at room temperature in a cool room. Bring your bag to a professional bag cleaner if stain persist.