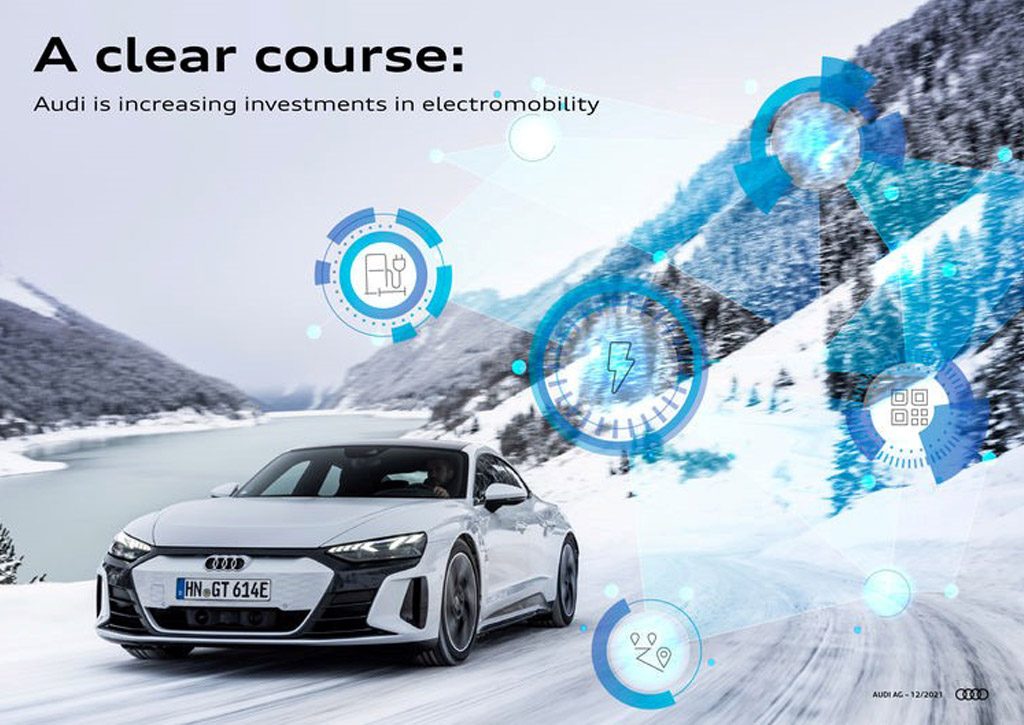 Audi is significantly ramping up its investments in electromobility, with the ambitious goal of launching only fully electric models from 2033 onwards; driven by the desire to transition to climate-neutral mobility.
To that end, Audi has started doubling the number of fully electric models in 2021, with the aim to have more than 20 fully electric models in their line-up by 2025.
To fuel the rapid growth and adoption of electric vehicles, Audi has also taken strides to expand the charging infrastructure globally. For starters, Audi has begun a charging hub pilot project in Nuremberg, Germany, working with their partner IONITY – the largest open high-power charging (HPC) network in Europe. Their goal? Increasing the number of high-performance 350 kW charging points from 1,500 to 7,000 by 2025.
With €18 billion set aside for electrification and hybridization and €37 billion set aside for future vehicle projects, Audi's commitment to electromobility is clear.