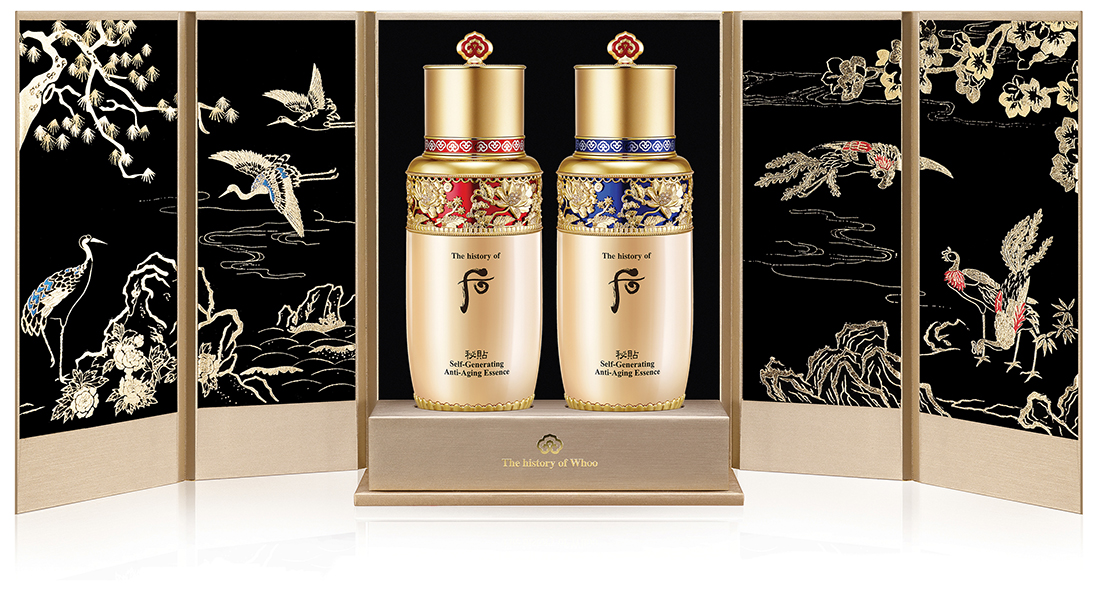 The History of Whoo is pleased to celebrate the global recognition of its widely acclaimed Bichup Self-Generating Anti-Aging Essence with an exclusive 10th Special Edition product launch. The distinguishing factor lies in its exquisite design inspired by the interiors of the Daejojeon—the private space of the Joseon Empress within the Changdeokgung Palace.
Preserved as a royal relic and national cultural treasure, the Daejojeon is known not only for its iconic function as the Joseon Empress' private quarters, it is also known for its traditional royal appearance and splendid interior decoration.
The two historical icons in the Daejojeon that inspired the elegant design of the 10th Special Edition's packaging are the Painting of Phoenix and Painting of Crane, both recognized as being the last paintings of the royal courts during the prime of the Joseon Dynasty.
The 10th Special Edition Twin Special Set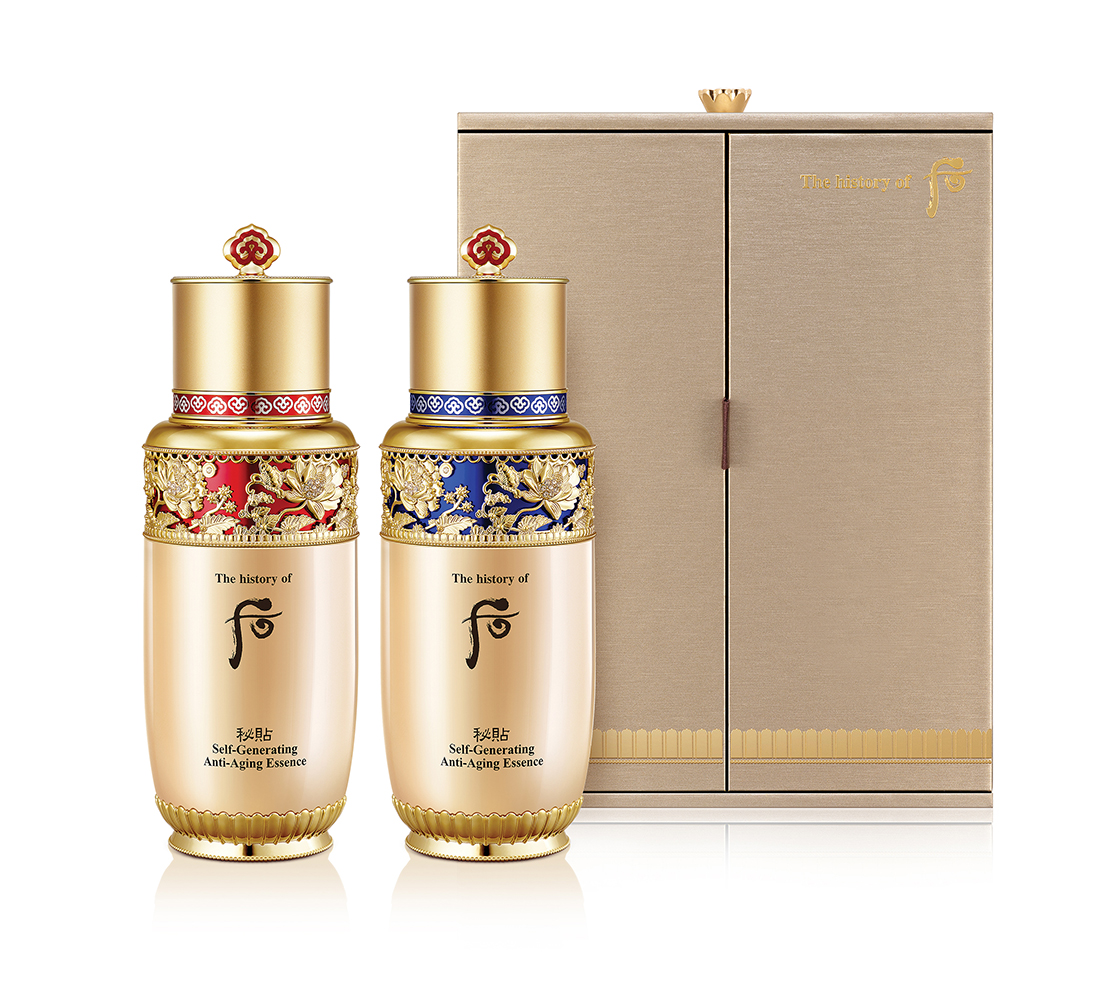 Coming in an artfully crafted Collector's Edition box, the essences come in red and blue—symbolic of the Emperor and Empress. It is also encased within a four-panel collapsible concept wall with a lid on top that features a golden lotus flower. Opening up the box certainly reveals a majestic surprise within!
Preserving and Promoting South Korean Culture and History
The History of Whoo has an ongoing partnership with the Cultural Heritage Administration of Korea with the aim of contributing to the preservation and maintenance of the Daejojeon, now a UNESCO World Heritage Site.