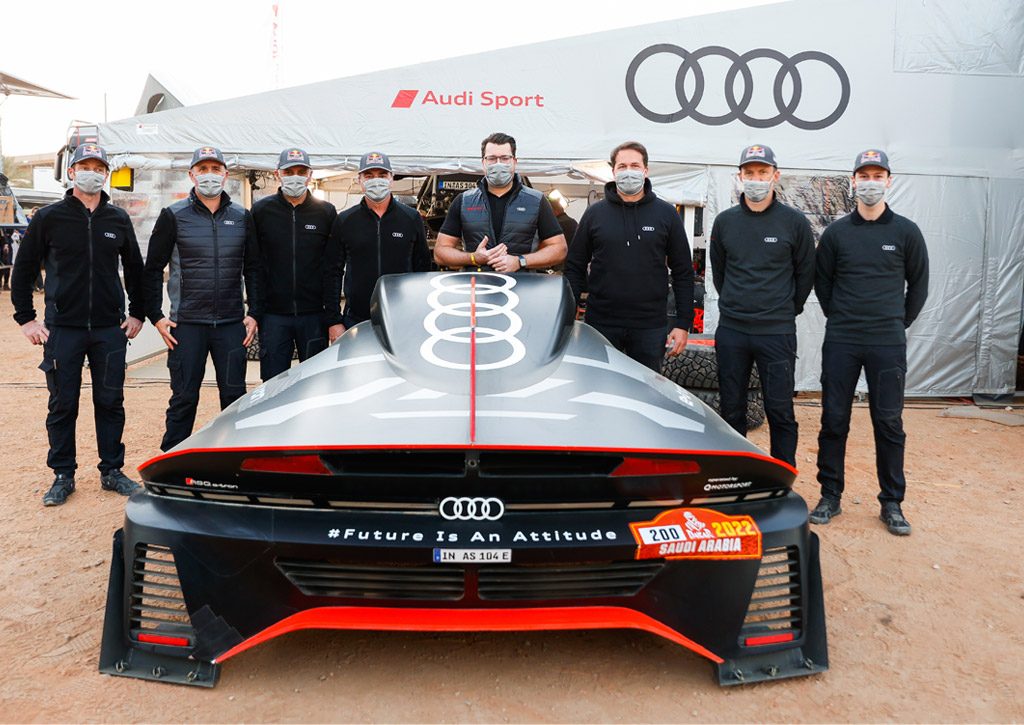 Living up to its pioneering role at the Dakar Rally, Audi successfully completed the Dakar Rally with flying colours. With their innovative prototypes – the Audi RS Q e-tron cars, Audi made history with their excellent performance as the first team to achieve stage wins with an electric drive concept.
Achieving a successful debut for all three Audi RS Q e-tron cars in the world's toughest off-road rally, the Dakar Rally covers an estimate of around 24,000 desert kilometres – almost three times the 8,700 kilometres Audi previously tested.
With Audi's RS Q e-tron cars' impressive electric drivetrain, high-voltage battery and highly efficient energy converter, Audi's skilled driver teams won 4 stages and secured 14 podium results for the daily classifications.
Ushering a new era in off-road rallying with electric mobility, Audi eagerly looks forward to its next rally for an even better performance.