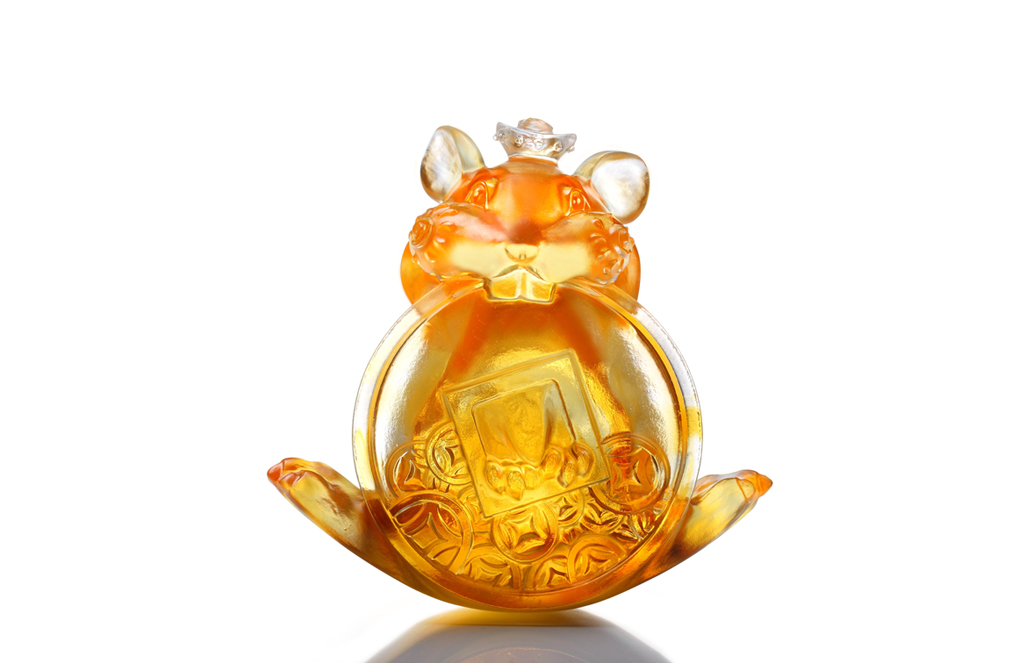 Chinese New Year means welcoming an all new collection of exquisite glass sculptures, crafted in the silhouette of the year's zodiac animal, from the famed glass workshop LIULI.
2020 is the year of the "metal rat", and LIULI has created four distinct rat glass sculptures. Based off on the oriental folk tale of the treasure-bearing rat where the animal brings wealth and peace to the people, the sculptures depict scenes of the rat delivering fortune and good luck to people.
By employing the age-old glassmaking technique of pâte-de-verre, each LIULI rat is bathed in a delightful shade of golden orange. With names like "Courier of Fortune", "Door to Joy", "Metal Rat of Fortune" and "From the Top", they definitely make an eye-catching addition to your CNY décor and adds an air of auspiciousness in your home.
About LIULI
LIULI is borne from the ancient art of glass casting that combines technique and material with emotion and imagination. Established in Taiwan in 1987, LIULI has mastered the pâte-de-verre technique which blends and moulds finely-ground glass into luscious glass artworks; making founder Loretta Yang one of the most influential Asian glass artists of our time.