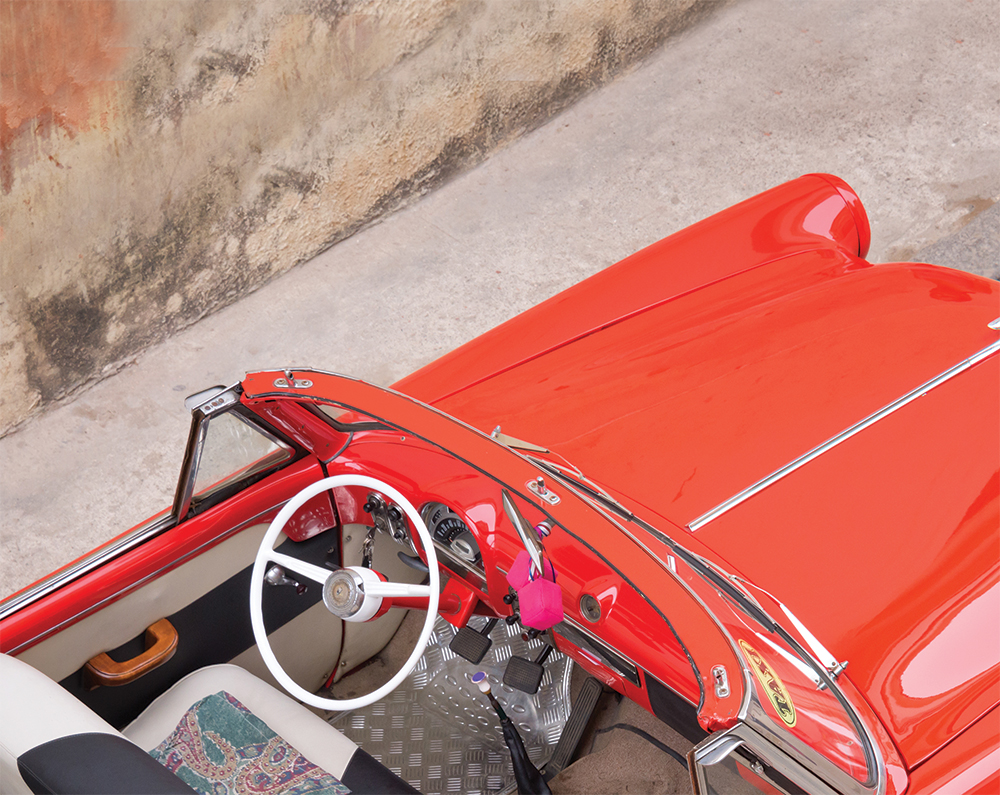 Hard to acquire, expensive to maintain; so what's the appeal of a classic car?
The car population in Singapore seems to be ever growing, but one would be hard pressed to see cars exceeding 10 years in age. This could be due to the Certificate of Entitlement, which is valid for only a decade.
However, once in a while, one can see much older, yet still well-maintained, cars on the roads. Sometimes, a whole convoy of such automobiles would make their presence felt at special occasions such as parades and funfairs. The fact that there is a Heritage Car Club in the Lion City proves that there is a critical mass of people who are fans of old cars.
Singapore's Land Transport Authority has a Classic Vehicle Scheme that allows owners of "well-preserved, heritage-rich cars, motorcycles or scooters of a bygone era" to register them for use on public roads, but only for up to 45 days a year, "as they are not meant to serve the day-to-day transport needs of their owners". The scheme applies to vehicles at least 35 years old from its original registration date.
Veteran, vintage or classic?
Such cars are classified as being veteran, vintage or classic depending on the era they were produced, although the transition points are subject to debate.
According to the website of H R Owen, a car dealership in London that has Bentley, Ferrari and Rolls-Royce in its stable, "It is very easy to define a veteran car, as they were, quite simply, built before the First World War. Similarly, a vintage car was built before 1930, and post-vintage referred to cars from the '30s until the end of World War II." Anything after that is like driving on a rainy day over dirt tracks instead of paved roads — the situation can be obscured by mud spatter!
Some organisations define a classic car as those made in the 1940s. However, many others claim that cars manufactured up to the 1980s can be considered classics. Although groups, such as the Federation of British Historic Vehicle Clubs, are lobbying for a rolling 30-year limit, defining a classic by age alone is inadequate, as certain makes and models achieve cult status while others are just run-of-the-mill. Other factors that need to be considered are the beauty and imelessness of a model's design, its rarity and whether it has any historical significance (for example, a particular model could have been driven by an F1 champion). If a car model is around the right age, and if its price has bottomed out and started rising, that is a classic.
What's the appeal?

Classic car expert Steve Linden — whose wife calls his devotion to cars "the sickness" — insists that nostalgia plays a big part in his enthusiasm. In an article he wrote for Newsday, it's no surprise then to learn that he prefers the way the car industry used to work, with the emphasis on form over function rather than vice versa these days. "Going back 40 years and earlier, we find that cars were designed by designers whose main concern was form. Once the car was designed, engineers were tasked with figuring out how to make it function," he clarifies.
Linden suggests that collecting and maintaining such cars is therapeutic. "It's a place to silently get lost in your thoughts while doing light maintenance or polishing the chrome," he says. "You don't see classic cars in therapist's parking lots."
Some owners say that the appeal of vintage cars comes with their respective backstories; other claim their prized possessions not only show their taste, but are extensions of their personality.
Although it is an expensive hobby (quality spare parts are hard to come by, for example), the returns can be rather attractive. According to Linden, "Classic cars have outperformed both the Dow and the S&P on an annual basis over the past decade. During the past 36 months, in particular [the Newsday article is dated 21 January 2013], those whose portfolios included investment-grade classic cars were able to take solace in the fact that these cars continued to appreciate in value."
10 MOST POPULAR CLASSIC CARS
According to Hagerty, these are the 10 most popular classic cars — which the US-based insurance firm defines as models that receive the most enquiries — in the UK:
10. MERCEDES-BENZ 450 SLC
Built to allow Mercedes-Benz to go racing in the 1978 World Rally Championship.
9. CITROEN SM
Won the 1972 Motor Trend Car of the Year award in the United States.
8. FORD CAPRI 2.8I
The Capri was a highly successful model for Ford; nearly 1.9 million units were sold in its lifetime.
7. PORSCHE 944 TURBO
In 1987, Car and Driver tested the 944 Turbo and achieved 0 to 60mph in 5.9 seconds.
6. JENSEN INTERCEPTOR III
This lesser-known brand was founded in Britain in 1934 by brothers Alan and Richard Jensen.
5. PORSCHE 928 GTS
The 928 was conceived to be the best combination of a sports coupé and a luxury sedan.
4. BMW 3.0 CSL
The 'L' in the designation meant 'light', not 'long' as in other models.
3. ASTON MARTIN LAGONDA S1
The Lagonda was the first production car in the world to have a digital instrument panel.
2. PEUGEOT 205 GTI 1.6
The Peugeot 205 was declared Car of the Decade by CAR Magazine in 1990.
1. AUDI QUATTRO RR
The Quattro was one of the first permanent four-wheel drive coupes.