Dr Leo Seo Wei is a respected ophthalmologist with over two decades of experience in the field. Having raised two young children while completing her double fellowships in the United States, being blissfully married to a busy cardiologist, and running a thriving solo practice known beyond Singapore's shores; it is truly remarkable how she does it all!
Today, Dr Leo speaks to THIS Quarterly about how her experiences growing up shaped where she is today.
Early Beginnings
Daughter to hardworking tailors who ran their own shops at Peninsula Shopping Centre and Katong Shopping Centre, their work ethic and drive certainly rubbed off on Dr Leo since her formative years. "My mother was really juggling, taking care of the shop, taking care of us, doing the household chores, cooking the meals. That has really had a huge impact on me, and she taught me what you can achieve if you balance your time well," she said. Her father, too, left a strong influence on her, "He worked throughout the year except for one week during Chinese New Year!"
With the medical field requiring lots of collaboration, communication and relationship-building with patients and peers, the people-oriented Dr Leo knew she had found the right calling for her. When asked why she chose to specialize in ophthalmology, she explained, "I was intrigued by the eye because it is a very small and delicate organ but it is also very complex and connected to the brain. Additionally, I didn't want to do surgery without the medical aspects, and ophthalmology allows you to use both medicine and surgery, as well as lasers and new technologies."
But most of all, it is the innate value of sight that motivated Dr Leo to specialize in the eye: "I feel that sight is the most important sense, and we are faced with a unique challenge when patients are at risk of losing their sight. It is highly stressful, even though it is not life-threatening. It's about what you can and cannot see, and the value of things."

Making A Mark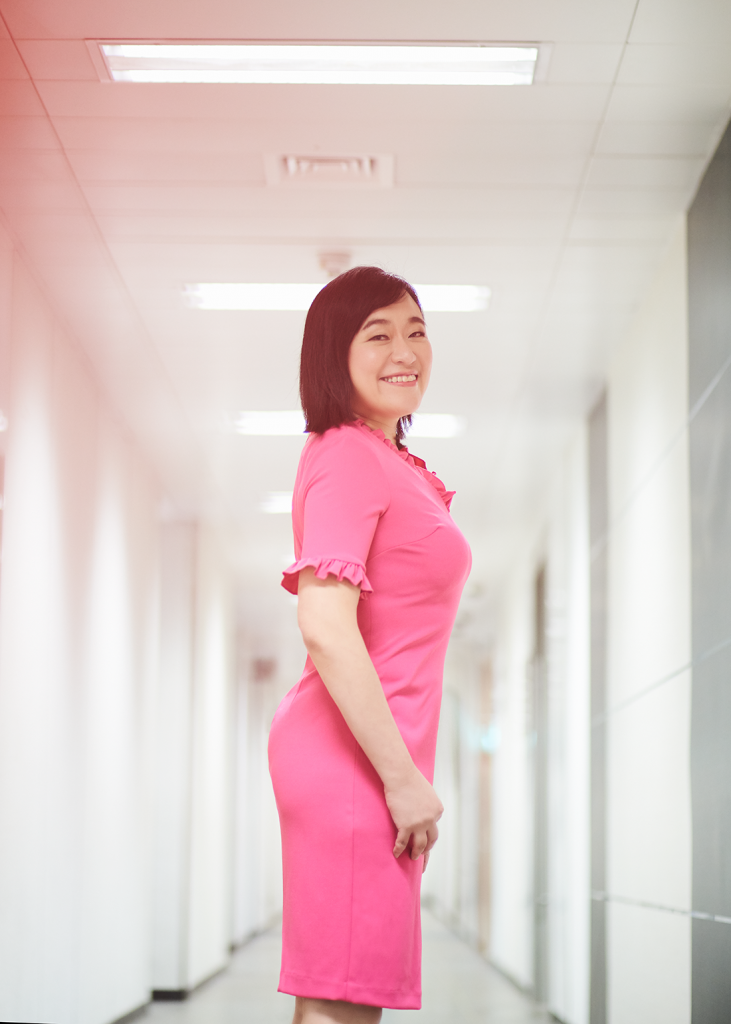 After graduating from the National University of Singapore with a medical degree (sweeping up a Gold Medal and Book Prize in Ophthalmology along the way), Dr Leo decided to sub-specialize in the field of paediatric ophthalmology. She explains, "Something that can be very elective in an adult cannot be neglected in a child because if you don't treat it early, the child may end up blind permanently. There is a time component because their eyesight is still developing."
This passion in working with children led to one of the highlights of Dr Leo's career – a rigorous Double Fellowship stint in the United States at the prestigious University of Michigan Kellogg Eye Center and the Cedars Sinai Medical Center in Los Angeles.
Not only did she successfully complete this momentous chapter of her professional life, she did so while raising two young children! "A lot of people called me crazy for bringing the kids to the US with me, but we managed."
Doctor Duo & Family Life
While it may come as a pleasant surprise to many that Dr Leo is married to a fellow doctor – a cardiologist, Dr Eric Hong; to the couple, it seems only natural. "It's a lot easier when your partner understands the stress that a doctor goes through, and is going through the same thing. It helps to have a spouse who understands," she says, looking relieved. Dr Hong agrees, "I think it's easier when your spouse understands how important your work is."
This element of mutual understanding and respect becomes even more crucial when you consider that Dr Leo's husband is an interventional cardiologist, which means frequent emergencies compared to other medical specialties. "It's the unpredictability," explains Dr Leo, "For my husband, you can't foresee emergencies. You can't expect him to be at every children's party or school event."
It seems that this accepted element of disruption into the family's daily life somehow makes them cherish the time that they have together even more. Dr Leo elaborates, "We try to go for a holiday at least once a year – just the two of us. I think that's important – couple time." Dr Hong candidly concurs, "We try to make the most of whatever little time we have with each other. Even driving home together is a blessing. I'm happy even in a traffic jam, 'cos it's time together!"
And the children? "We do as much as we can, hopefully set an example for our children, trying our best to help ourselves, our family and society and I hope that it will rub off. I want them to earn their keep, value what they have, be able to take some knocks, and get back up," says Dr Hong. Nodding in agreement, Dr Leo added, "We don't necessarily want them to be in medicine either – we just want them to be happy." Both the children are actively involved in community service. The family of four have also adopted two dogs, one of which is a certified therapy dog.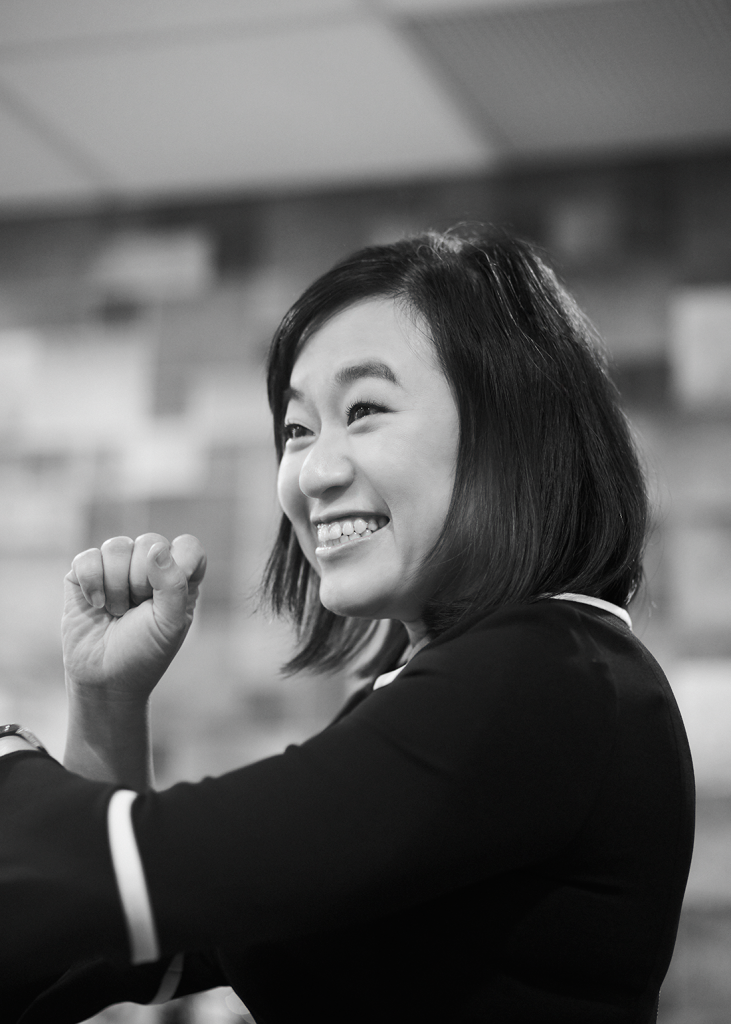 Setting An Example & Giving Back To Society
In spite of her busy practice, and her limited and precious family time, Dr Leo continues to devote a part of her time into social causes and volunteer work. This includes volunteering regularly at the Willing Hearts soup kitchen and fundraising for various homes, animal groups and the Arc Children Centre.
She also contributes her medical expertise in the form of medical mission trips around the region, such as to Cambodia, Myanmar, China and India, where she carries out eye screening and eye surgeries free of charge.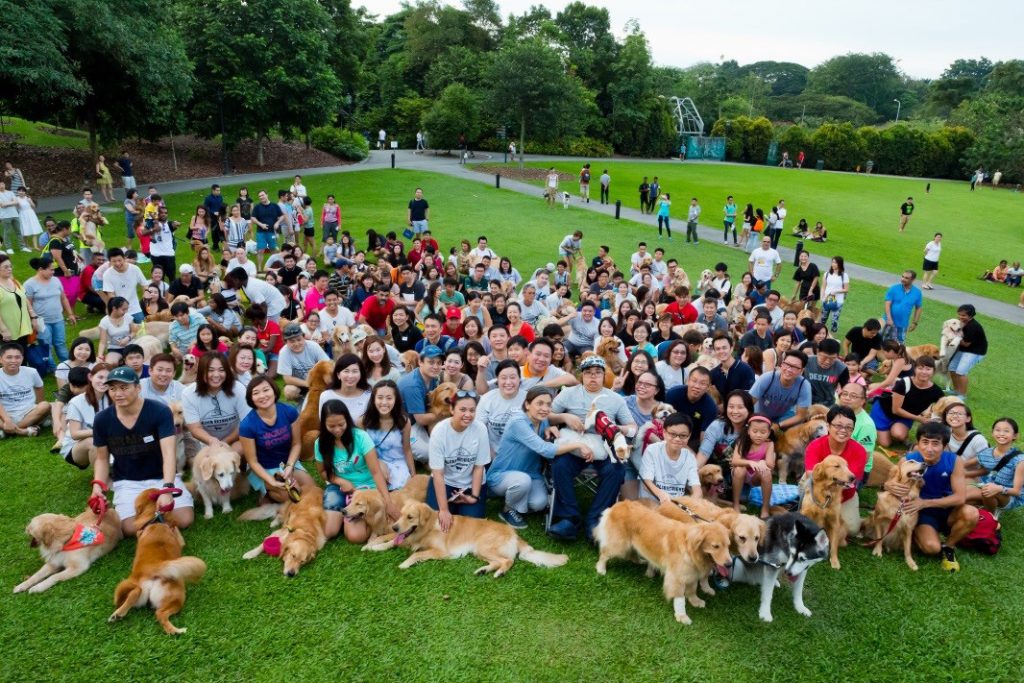 One memorable social cause Dr Leo was involved in was when she helped organize a birthday celebration for Isaac, a 13 year old boy suffering from terminal brain cancer. This event was featured in the local newspapers and overseas media including Malaysia, Taiwan, Vietnam, France and the United States. An animal lover, the boy had told the Make A Wish foundation, which grants wishes to children with life-threatening illnesses, that he wanted to pat many golden retrievers. The foundation promptly arranged for him to meet three golden retrievers and a few other dogs. However, Dr Leo, an owner of two of the dogs, took it a step further and rallied other dog owners on the Golden Retriever Club-Singapore Facebook page to grant his birthday wish. Barely four days later, over 100 dogs and their owners turned up to greet the boy! Unfortunately, he passed away a month later.
Another particularly special cause Dr Leo was involved in was when she helped an elderly newspaper kiosk owner, Madam Lim Gay Hua, whose eyesight was failing due to severe cataracts but lacked the resources to get treated. Featured in AsiaOne news, the heartwarming story ends with Dr Leo successfully operating on Madam Lim's eyes, free of charge, allowing her to regain her eyesight and improve her quality of life significantly. In order to make this happen, Dr Leo collaborated with a team of social workers and neighbours to convince Madam Lim to seek treatment and ensure that she was getting her post-op care and eyedrops. Dr Leo continues to see Madam Lim for her yearly eye checks.
And together as a medical couple, Dr Leo and Dr Hong make it a point to help other children – especially those who lack resources and mentors – to achieve the same that they did. The couple collaborated on a health mentorship programme that was extended to underprivileged children aged 14 and 15.
Why this particular age group? Dr Hong explains, "This is the time when they are still studying but sometimes lose sight of why they are studying. For some of us who come from educated backgrounds, we may understand the need to study; but for others who don't, sometimes they don't understand and may fall by the wayside."
"The idea is to give these children an opportunity to be exposed to what we do as doctors, and to let them know that as long as there is hard work, they can get somewhere." Dr Leo continues excitedly, "Most times, the feedback we get from their teachers is that their academic grades actually improve."
In her own capacity, Dr Leo reminisces how one of her mentors, Professor Kenneth Wright, once taught her how to give back to society: "He said that your practice needs to be successful so that you can afford to support charities in your own country and overseas. He also reminded me that you need to build up your own practice in order to have the bargaining power to get help for patients who need it the most."
With patients coming to see her from far and wide and being impacted by her work; it is safe to say that, after years of hard work, Dr Leo has accomplished this meaningful and rewarding stage in her life and career.