Through her practice in fertility and women's health, she has witnessed both her patients' struggles with conception and life's miracles when a healthy baby is born.
Today, obstetrician and gynaecologist Dr Kelly Loi shares with THIS Quarterly about some of life's greatest gifts and the time when she had a SARS scare during her first pregnancy.
Dr Kelly Loi is a true blue multi-hyphenate.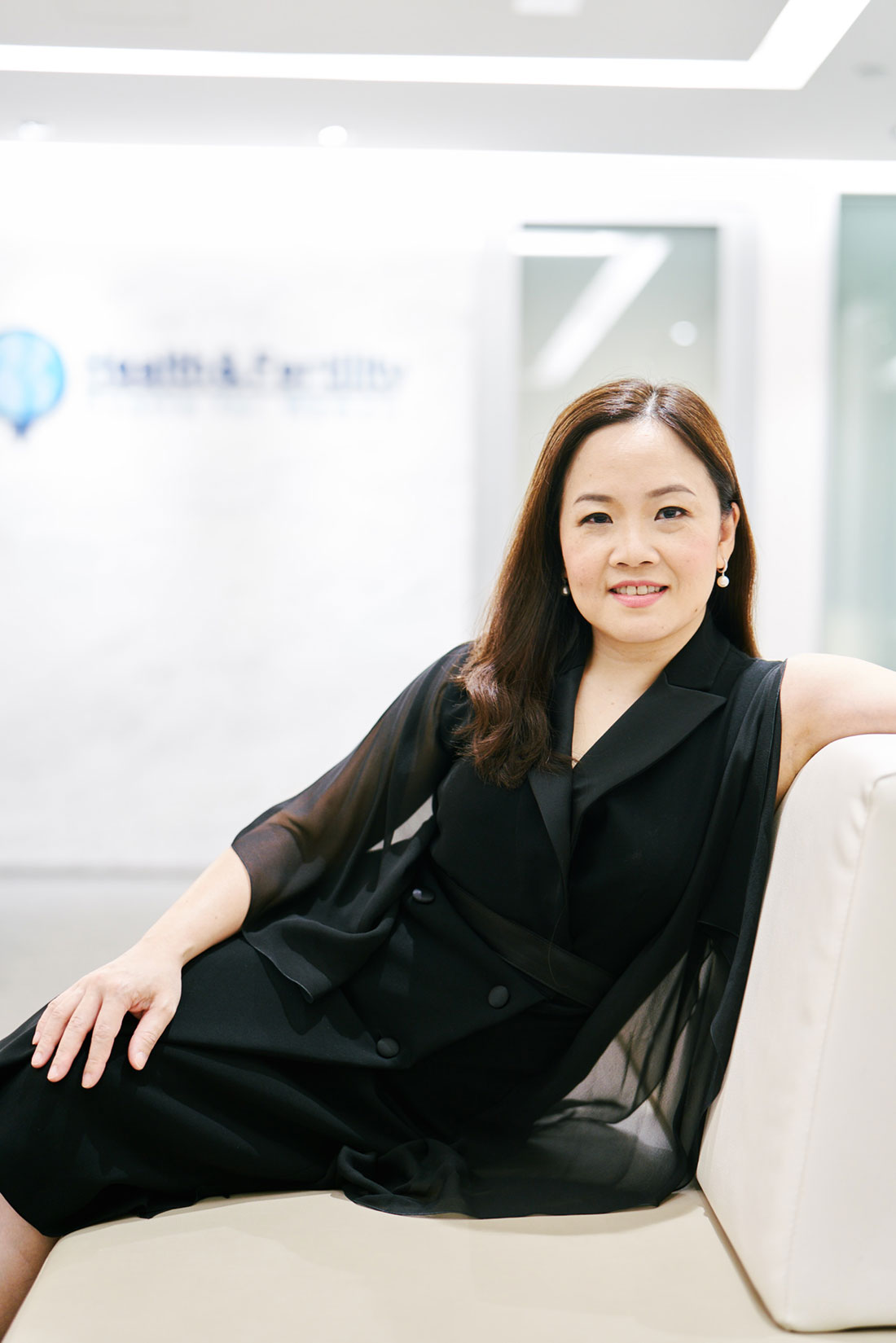 Currently the Medical Director of Mount Elizabeth Hospital Fertility Centre, she has over 20 years of obstetrics and gynaecology experience under her belt. At home, she is the doting mother of two girls and a boy, aged between 9 and 16. She also sits on the committee board of Star Shelter, a non-profit refuge for women and children who are victims of family violence.
With a life seemingly filled to the brim, what is it that keeps her going? She enthuses, "Every new life I help to bring to the world feels like a great achievement—especially so when the patient had problems conceiving before." A recipient of Excellent and Long Service Awards for her dedication to patients during her time in public service, Dr Loi continues, "It is always heart-warming to receive messages of appreciation and to see my wall of 'Thank You' cards from grateful patients in my clinic."
Dr Loi's passion for obstetrics and gynaecology can be traced back to her school days. She reveals, "My interest in fertility was piqued while I was a medical student at the University of Oxford rotating through the Obstetrics and Gynaecology department. There would be weekly fertility meetings where they discussed IVF cases and I was inspired by how, in this field of medicine, clinical research and basic science techniques can be directly translated into benefits for the patients."

A Fervent Women's Advocate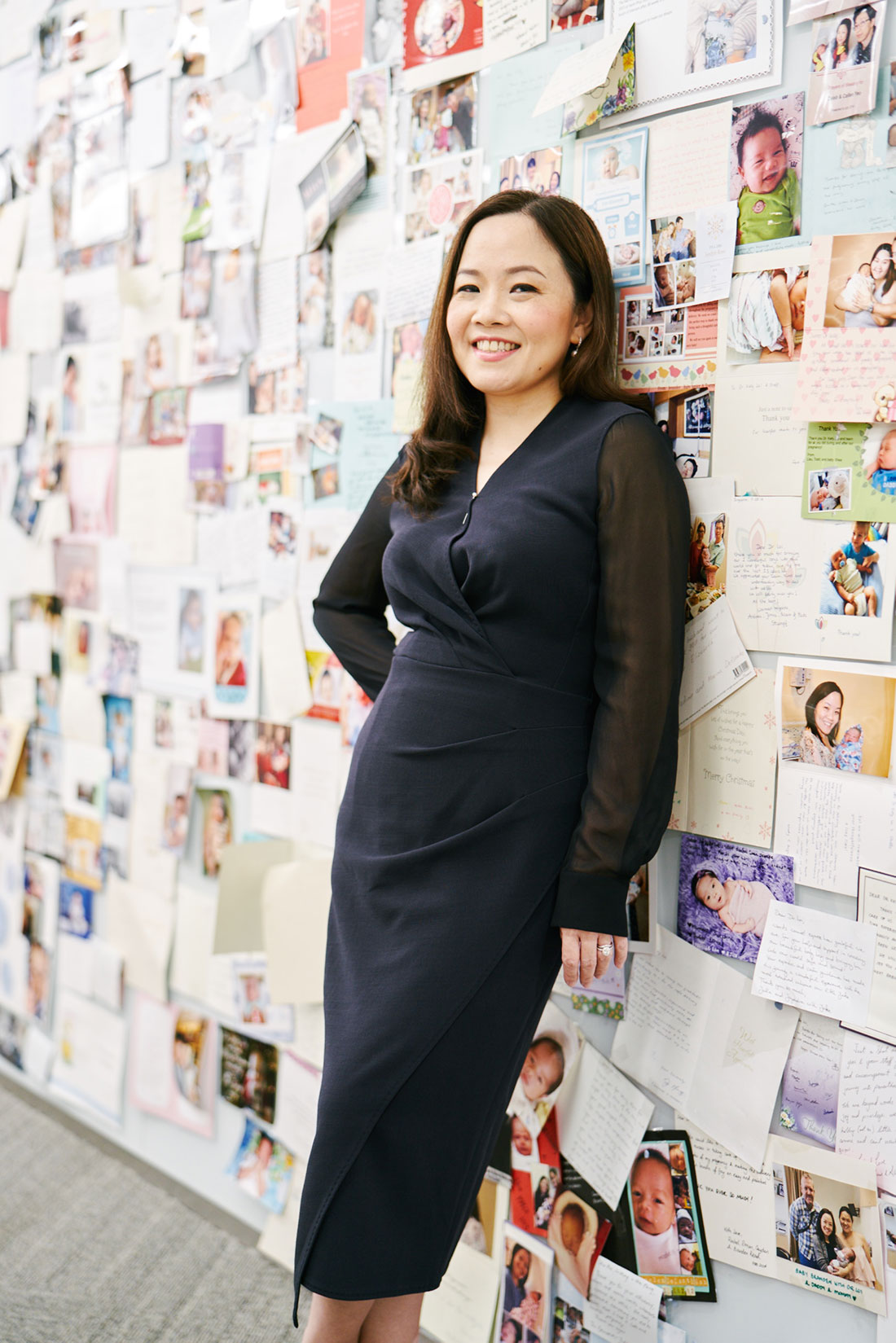 As the Medical Director of Mount Elizabeth Hospital Fertility Centre, Dr Loi's job involves overseeing the laboratory and the embryologists who help patients with the In-Vitro Fertilisation process. With access to the best technology in the fertility field, she hopes that they can achieve the best pregnancy success rates for patients.
A winner of numerous academic prizes during her medical studies, Dr Loi was also awarded a Ministry of Health HMDP scholarship to train in Fertility Preservation for cancer patients with Professor Jacques Donnez, one of the pioneers in the field.
This experience was particularly inspiring and strengthened her belief that there can be life and conception after cancer. Upon her return to Singapore, she helped to develop medical protocols for the fertility treatment of cancer patients. She continues to work closely with cancer specialists to help patients in this regard.
With Singapore's total fertility rate in 2018 falling to 1.14—the lowest recorded—Dr Loi thinks that more needs to be done, including the legalising of egg freezing for all women. She says, "I believe that there should be more support for egg freezing. As women are increasingly delaying marriage and shelving their plans to start a family, allowing them to freeze their eggs will give them the chance to conceive later when they are ready. This should be every woman's right."
She recalls seeing a recent BBC story which reported that menopause would be added as a topic to sex and relationship lessons for secondary school students in the UK, and believes that educating women about their bodies is vital and that Singapore should follow suit.
"More can be done to educate women regarding our limited ovarian reserves and importance of starting a family early. Many women are unaware about the decline in ovarian egg reserves which will inevitably occur over time. Fertility success rates decline with age, while miscarriage risks increase. Just as the teaching of sex and contraception is important, it may also be useful to include teaching menopause in school. Understanding menopause may help to instil more awareness about fertility."
A Time for Everything
For her work as an obstetrician and gynaecologist, there are instances when she has to get up in the wee hours of the morning to rush to the hospital because of emergency situations. She also admits to making calls and "checking on patients" during holidays with her family.
"The most common struggle (for doctors) is the sacrifice of time with the family. Fortunately, my family is always very understanding about it. Being in this field requires a lot of work and can be quite draining, but it's all worth it in the end when I am reminded of how much I am able to help others."
Dr Loi recalls one of the most difficult times of her medical career, "During the SARS outbreak in 2003, I was pregnant with my first child and had unknowingly managed a patient in A&E who was subsequently diagnosed with SARS. This was when the outbreak had just started and we were not using any personal protective equipment or wearing any masks. As I had been exposed to the disease, I had to be quarantined. Fortunately, I was not infected but it was a difficult and worrying time especially with my pregnancy."

Now, Dr Loi makes sure to make time for her family, and tries to ensure that it is "quality time". Quoting from the Book of Ecclesiastes, she adds, "There is a time for everything and a season for every activity under the Heavens. For me, now is the time for my growing children and most of my activities outside of work centre around them. The weekends are reserved for the family where we get to enjoy meals together, as well as outings to the movies and concerts. As a parent, I hope that through my actions and interactions with them, they will learn and grow to be diligent and resilient in life."
What would she like to accomplish or see happen next? "Work-wise, I hope to be able to continue to help more patients achieve their dreams of becoming parents, whether through fertility treatment or surgery."
She continues, "I would also like to travel to exotic far-flung places. Currently, our travel plans are limited to family-friendly destinations. However, every so often, I will refer back to a book called the Marshall Travel Atlas of Legendary Places which I bought when I was a medical student. The book describes mystical and beautiful places which I would love to visit one day, one at a time, perhaps when the children are older."