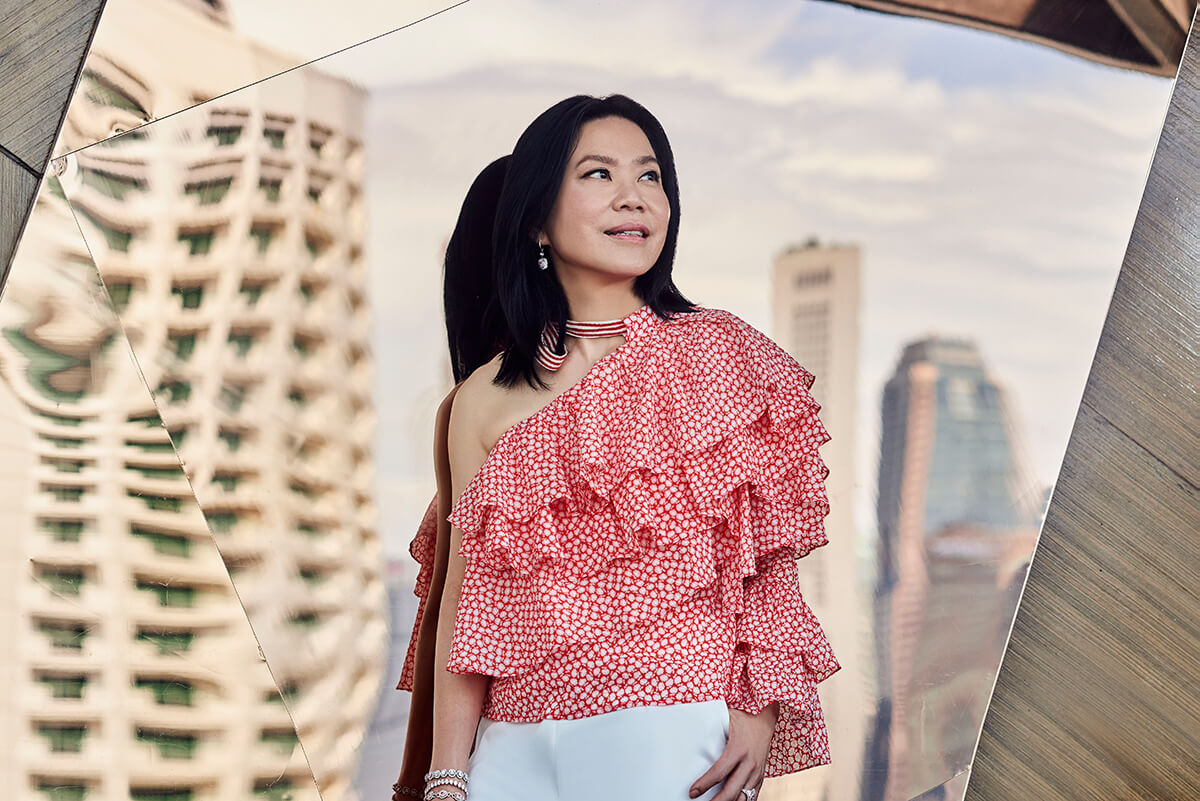 Dr Ann Tan may be a busy individual who wears many hats, but the one she regards as her calling above all else, is her role as an Obstetrician & Gynaecologist. Today, the accomplished doctor, a devoted mother of three and a passionate fertility doctor, talks to THIS Quarterly about all the life lessons she has learnt over the past three decades in this field.
What drew her to gynaecology in the first place? "In this specialty, I get to be both physician and surgeon," she explains. "I have the privilege of helping couples through a significant milestone: becoming parents." She also reveals that she was inspired by an aunt, a prominent gynaecologist who is now delivering the grandchildren of women she had delivered! "I am still in awe at how she does it – so energetic yet so calm."
It is striking how such a driven and accomplished doctor could be so humble, for most would be in awe of her instead! As if to confirm my inner thoughts, Dr Tan reflected, "Most people think I am an energizer bunny, always running around, trying to do lots of different things. My mother always said if the candle had three ends, I would burn them all."

Making a Mark
Dr Tan is currently serving as Deputy Chair at the Medical Affairs Board at Mount Elizabeth Medical Hospital, Medical Director at Mount Elizabeth Fertility Centre, and also sits on the Women's Health Advisory Committee at the Health Promotion Board.
Since her days of medical school and early training, Dr Tan was already no ordinary beginner: not only did she receive the HMDP Scholarship for Fetal Echocardiography at Yale School of Medicine, she also attained the Public Service Commission Scholarship from the Singapore Government, before going on to bag the Young FRCOG Award from the Hong Kong College of Obstetricians & Gynaecologists.
As a seasoned professional, Dr Tan is currently serving as a Visiting Consultant to Singapore General Hospital (SGH), where she used to be the Former Chief of Fetal Maternal Medicine. She is also the Former President of the Perinatal Society of Singapore, and notably the first Singaporean to receive a Diploma of Fetal Medicine from the Fetal Medicine Foundation.
Highs & Lows of the Field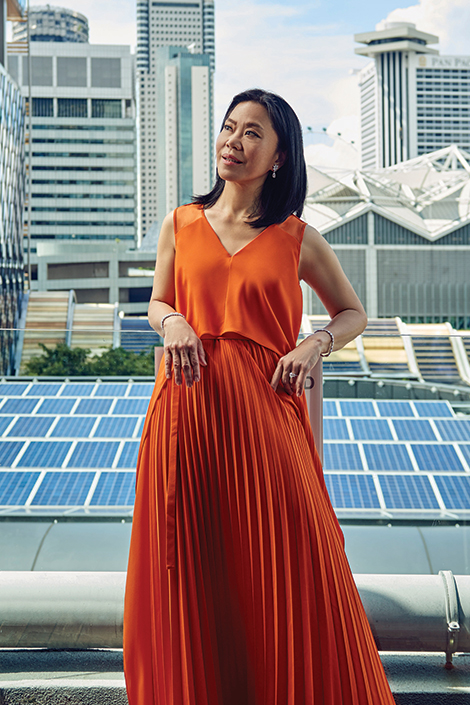 While most people paint a relatively rosy picture of the field – such as the miracle of childbirth – Obstetrics & Gynaecology is certainly not for the faint-hearted nor the cold-hearted. Says Dr Tan, "Because I go on such intensely personal journeys with my patients from diagnosis to treatment to recovery and outcomes, many of them have gone on to be my friends."
Her patients, she says, "choose to stay with me because we have developed a bond. Whether it is about pregnancy or infertility, they know that I genuinely care that they are going through a tremendously taxing time, emotionally and physically." She adds, "My greatest pleasure is to help my patients achieve their dream of having healthy babies."
Of the difficulties of being in this field, Dr Tan responded, "The worst thing I have experienced since becoming a doctor is losing a baby, be it a stillbirth or a miscarriage or when there are severe life-threatening problems with mummy. For me to have to tell the mummy that their baby is not healthy or is not going to make it, is really painful."
Tackling Infertility in Singapore
Singapore, Dr Tan points out, has one of the lowest total fertility rates in the world. "What's more, pregnancy in women below 30 years has dropped, with peak pregnancies now at 30-34 years, indicating that more women are getting pregnant later in life."
Common reasons for the trend of delayed childbearing include the lack of a suitable or supportive partner who wants a family, the high cost of living, and career aspirations. Though valid, the harsh, unwavering biological reality still stands – a woman is at her peak reproductive ability in her 20s. After that, female fertility starts to fall rapidly as she approaches her late-30s. Men may continue to produce sperm throughout their lives, but their quality will decline with age as well.
Dr Tan warns, "Many may have no choice but to try IVF despite knowing that there is no guarantee. There can be overwhelming stress and depression when IVF does not succeed, or when it does, even greater anxiety throughout the pregnancy worrying over things that may go wrong."
Dr Tan also believes that the trend of delayed childbearing is in part "fueled by news of women celebrating pregnancies and birth beyond 45 years of age." While there are indeed such rare cases, she warns that these stories may not be fully revealed and urges young women to get an Anti-Mullerian Hormone (AMH) Test* early to prepare adequately for the future.
(*The AMH Test is used to determine a woman's ovarian reserve.)
Managing Infertility Better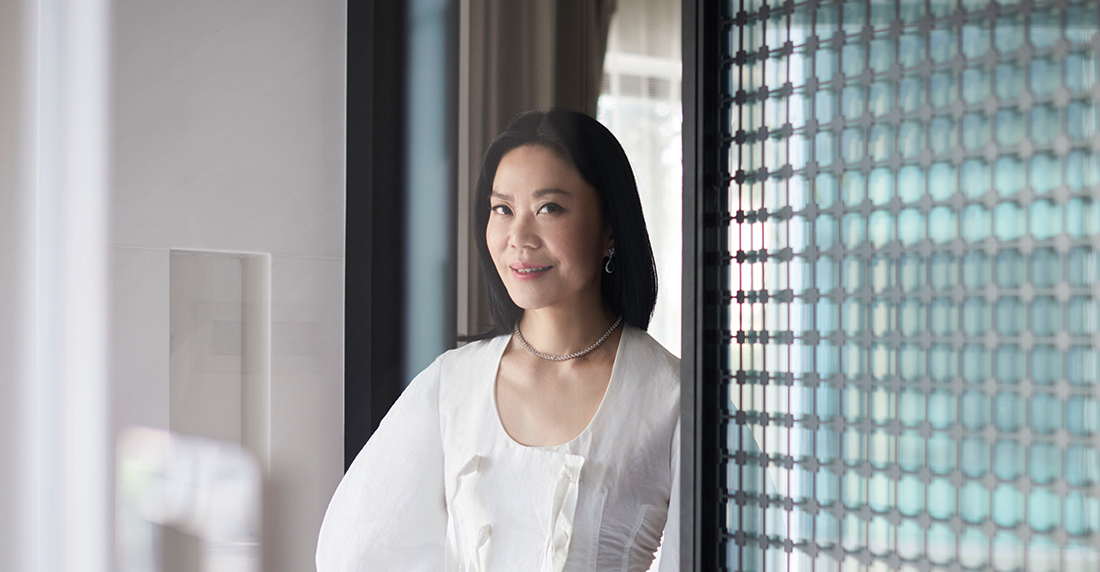 Dr Tan identified three areas which she believes will help alleviate the rising infertility problem: (1) knowing that infertility can be as much the man's problem as it is the woman's, (2) gamete freezing, and (3) pre-implantation genetic screening (PGS).
A Man's Problem Too
Dr Tan gratefully points out that one healthy trend today is that fertility is increasingly being accepted as a two-person issue, rather than a woman's issue. "Almost half the couples I've seen do have a male factor cause for the infertility," she says, adding that her practice screens both partners for their health and fertility status.
Gamete Freezing (Egg & Sperm Freezing)
"Gamete freezing is something I hope would be allowed in Singapore," Dr Tan says with conviction. "If you freeze your eggs and sperms when you are younger, then you will have a lower risk of having abnormal babies and thus reduce the risk of miscarriages." At the moment, social egg freezing in Singapore is only allowed for cancer patients who want to store their eggs before or after undergoing chemotherapy.
Pre-Implantation Genetic Screening (PGS)
The use of PGS on embryos can detect the presence of certain genetic abnormalities which can lead to miscarriages. It is not available in Singapore due to the fear that patients may make decisions based on knowing the gender of the embryo, which may be revealed during the screening. However, Dr Tan insists, "Most women here are not bothered by the gender. PGS should be allowed for older women's embryos or those with reduced ovarian reserves, as they run the highest risk of fetal abnormalities. Using it first to pick out defective embryos will allow women to avoid unnecessary procedures."

Beyond Medicine & Empowering Youth
Another activity that Dr Tan devotes much of her time and resources to is NGO work, such as working with the Singapore Council of Women's Organisations (SCWO) and serving on the Board at Halogen Foundation, a charity that helps disadvantaged youths through leadership and entrepreneurship development.
Her relentless efforts in public service were recognized in 2012 when she received a Public Service Medal (PBM) from the Singapore Government; yet until now, Dr Tan shows no sign of resting on her laurels just yet.