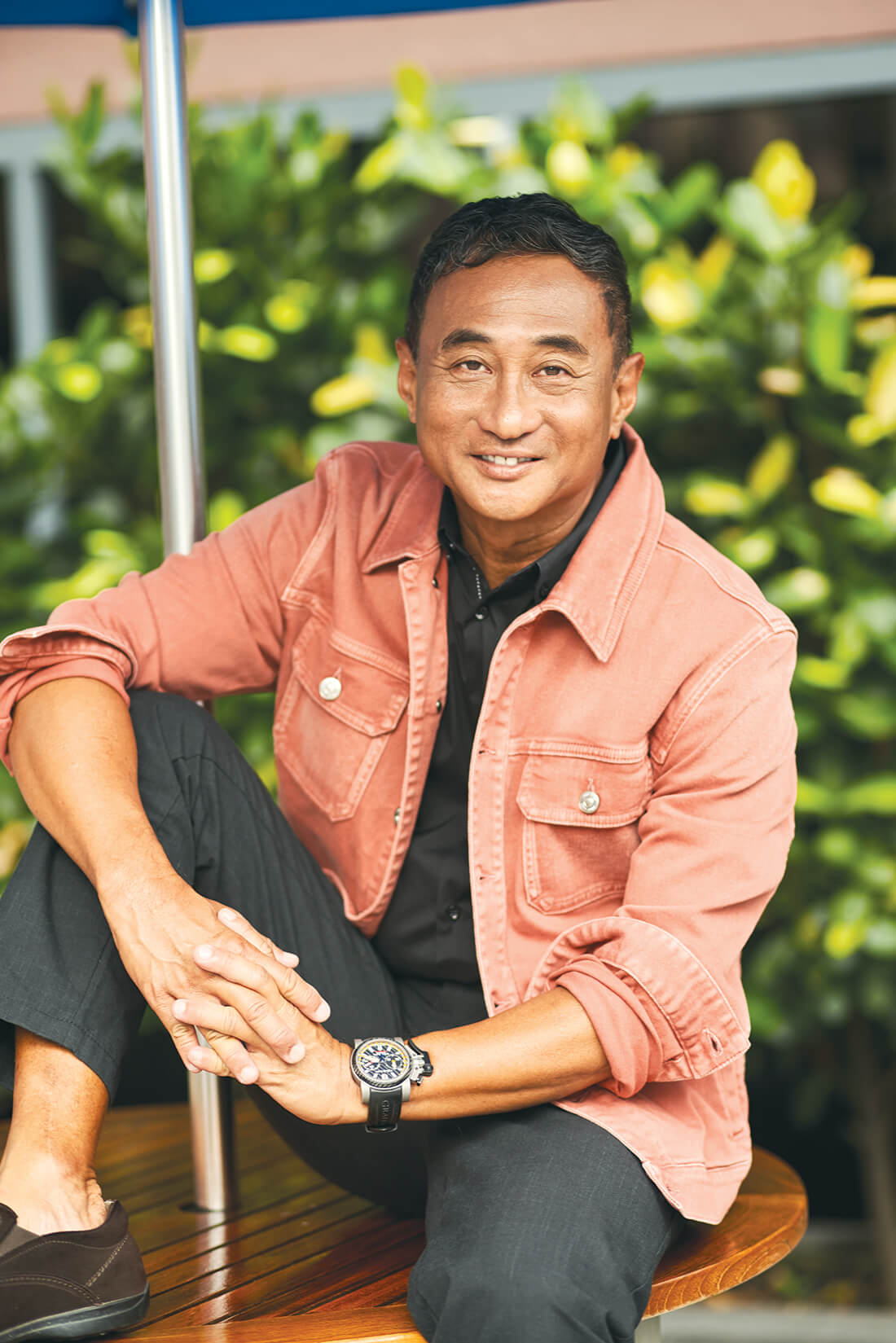 From growing up in a tiny bedroom to becoming one of Singapore's most established doctors in plastic surgery, he has displayed extraordinary grit and maturity through the years.
Today, Dr Leslie Kuek shares the ups and downs in his life and charts his rise with THIS Quarterly.
Growing Up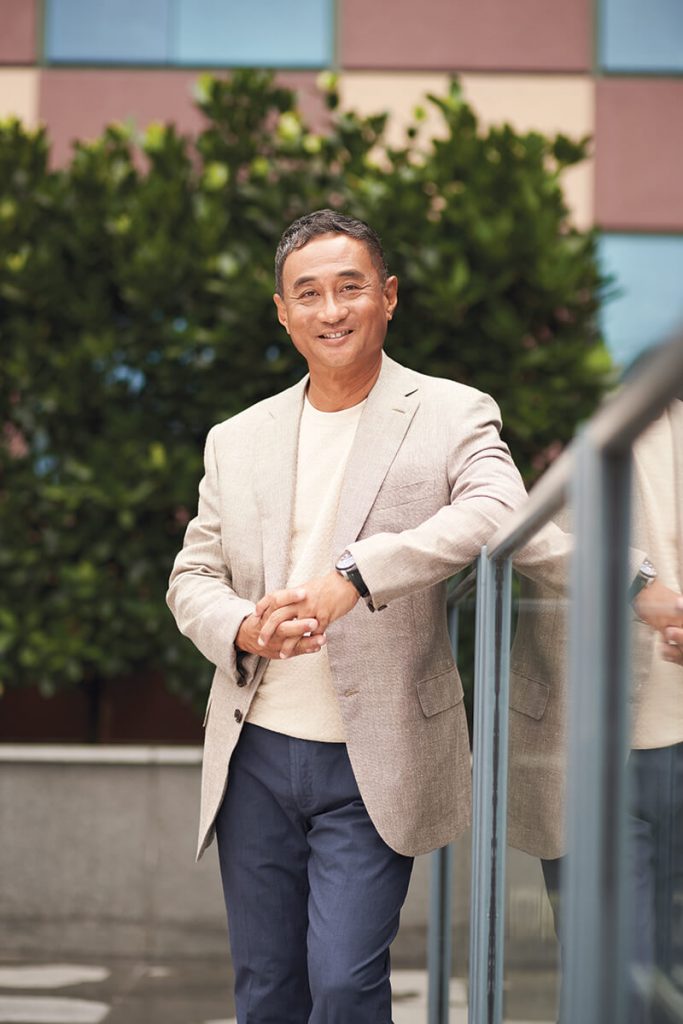 Stitching up nerves, blood vessels, muscles. This was, in his own words, how he got his start in the plastic surgery field first as a reconstructive surgeon.
"I realised that my talents lay in doing fine work and creating things. Plastic surgery is the perfect avenue for me to put my skills to work. Micro surgery is as fine as it gets; when you have mastered that, you can branch into breast reconstruction and face paralysis reconstruction where you need those skills. It's definitely an art—using science to create art."
A pioneer in the local plastic surgery field, Dr Kuek had humble beginnings. As a child, he lived in a one bedroom with his parents and two younger siblings. It was a crammed space and he knew from a young age that nothing should be taken for granted.
"My mother was always telling me that I was the eldest and that I had to do well. Since there was no money for university fees, it was my problem to solve. I attended a school where the boys were very bright…the school was also full of wealthy people. With my background, there was added pressure to prove that I could match up in spite of my disadvantages."
These experiences growing up spurred him on, and eventually he was offered two different scholarships from the National University of Singapore: to study medicine or chemical engineering. He chose to become a doctor.
"I wanted to be in the position to help, and to me that meant being a doctor with direct impact on people's lives," he says proudly.
In his 27 years as a plastic surgeon, he had been appointed the president of the Singapore Society of Cosmetic (Aesthetic) Surgeons and the Singapore Association of Plastic Surgeons, spearheaded the Breast Reconstruction & Facial Paralysis Reconstruction Programme at Singapore General Hospital, and has always been an outspoken advocate for education and safe practices regarding plastic surgery.
To date, Dr Kuek has performed countless reconstructive and cosmetic surgeries for patients. He recounts the story of a male patient who was born with a tumour on half of his face. After a reconstruction surgery to remove the tumour, the patient could finally see again. This was a procedure that changed his life completely, a dream come true.

Changing Times
With advancements in medical science, patients now have plenty of treatment options to choose from. Take breast augmentation, now fat can be harvested from a patient's thighs to be injected into the breasts, instead of conventional implants the traditional way.
Dr Kuek also observed a change in perception of plastic surgery among the younger generation. Plastic surgery, a taboo? Not anymore.
He says emphatically, "Plastic surgeons have an important role in society; it's to do with the psychological rehabilitation of people. There are people who are so severely affected by how they look that it has crippled them psychologically, socially, mentally and emotionally. And all that is required is a minor adjustment to get them back on the path of confidence and happiness. Who are we to deny them? "
Since his early days, Dr Kuek has been an active advocate for cosmetic procedures to be safe and regulated. He warns that there are still urgent issues to be addressed and urges for safe practices to be in place. Patients also need to be continually educated and informed about a surgery and its associated risks before making a decision. Additionally, it is a doctor's responsibility to counsel patients and advise them on realistic expectations.
He adds, "If the patient's request is reasonable and achievable, I would accept it. But if I feel the request is inappropriate or too risky, I would recommend the patient to reconsider and direct him or her to seek advice from other sources, such as a psychiatrist or counsellor."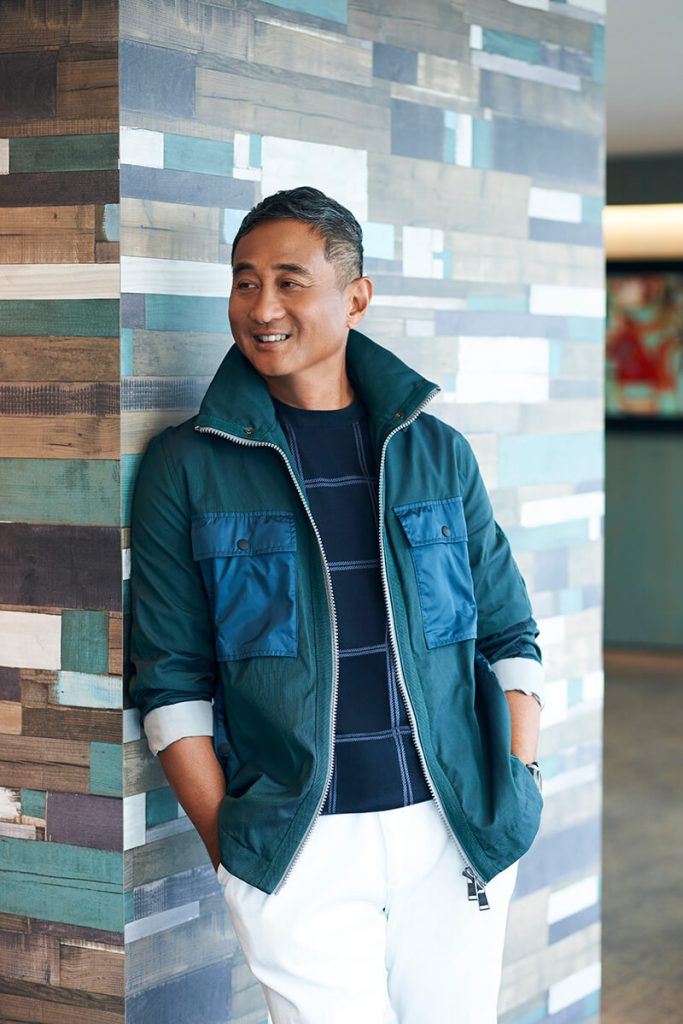 No Stopping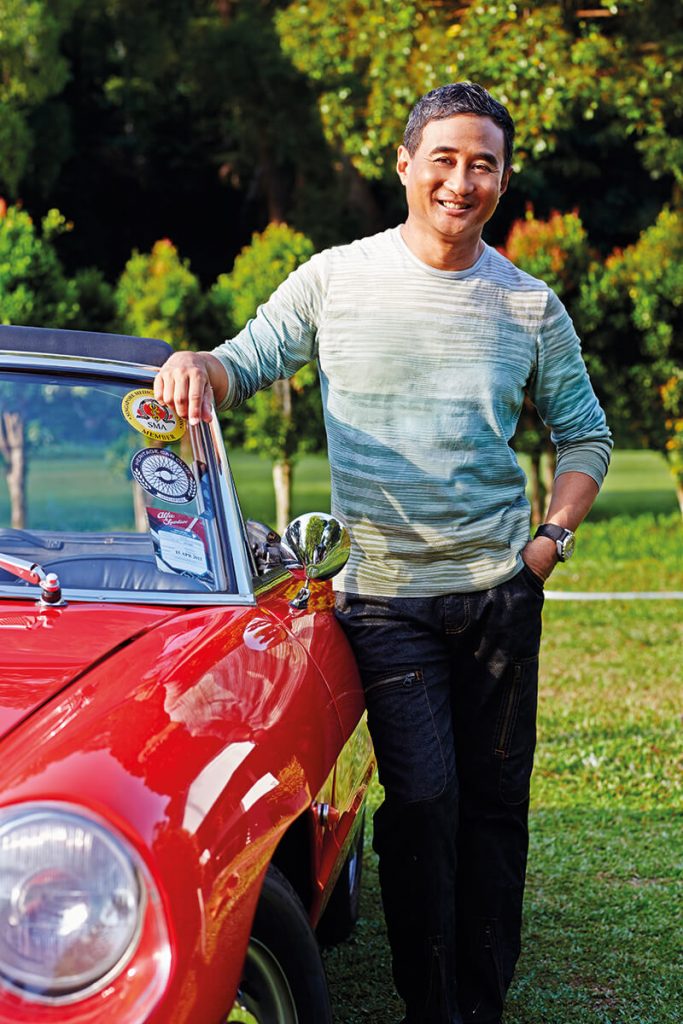 Outside of work, the same motto of "whatever I embark on, I try to do my best and excel in it" spills over to his life. Perhaps to make up for all the things he didn't have growing up, Dr Kuek has been actively pursuing different sports that he had always dreamed of taking up. And, at age 61, he still shows no sign of slowing down.
Besides being a long-time windsurfer, he also obtained a diving certificate on his 60th birthday. His newfound passion has taken him on diving trips to Thailand and Bali. More trips to famous diving destinations like the Philippines and Indonesia's Bunaken are on the cards. He also counts golf and skiing among his other favourite hobbies.
As if sports weren't taking up a significant portion of his time, Dr Kuek is also the proud owner of six classic cars, including the famed 1967 Alfa Romeo Spider.
"Everything is designed by computers today. Back then, when craftsmen designed a car, it wasn't necessary a matter of function but form. I am involved in the work of creating beauty, so form is important to me, and this applies to the things that I appreciate, too."
Dr Kuek attributes this love for rare vintage cars to their timelessness and unique character. Because of the age of the cars, many don't have spare parts readily available and demand a certain level of mechanical skills from the mechanics. But, to the man, this is one big happy problem.

"These cars bring us back to a time when things were handmade. The old mechanics are craftsmen like me! We treasure the work that our hands can create. "
Whether it's performing plastic surgeries for patients, diving at new exotic destinations, or taking care of his classic cars, Dr Leslie Kuek clearly loves a challenge.
"Then, the life journey becomes exciting," he quips, "I live life to the max because you can't predict what the next day will hold for you. And everything needs to have balance. This philosophy has guided me in all my actions."