1. WHO SHOULD GO FOR CARDIAC HEART
All adults aged 18 and above should screen for cardiovascular risk factors and cardiovascular disease at least once every five years. People who have high blood pressure and diabetes, smoke or are overweight should be screened more frequently.
2. WHAT DOES A COMPREHENSIVE CARDIAC SCREENING CONSIST OF?
The basic screening consists of a check of your height, weight and Body Mass Index (BMI). A blood test is performed to assess your diabetes risk, kidney and liver health, and cholesterol levels. It also tests for uric acid (a risk factor for gout), high-sensitivity C-reactive protein (a risk factor for coronary heart disease) and protein in the urine (to detect signs of kidney damage).
This is followed by:
A chest X-ray that helps to spot abnormalities or diseases of the airways, blood vessels, bones, heart, and lungs
12-lead electrocardiogram to record the heart's electrical activity
Treadmill cardiac assessment (also known as exercise stress test) that assesses the response of the heart to the increased workload and demand for blood during exercise
Depending on one's risk factors, age and other existing medical issues, more extensive tests may be ordered, including an echocardiogram — which involves using ultrasound to take pictures of the heart and its structures — or cardiac Computed Tomography (CT).
A cardiac CT is a computerised X-ray that obtains very accurate information about the location and extent of calcified plaque in the coronary arteries. A calcium score helps predict the likelihood of a heart attack and helps your doctor decide whether you should take preventive medicine.
A cardiac CT that tests for a calcium score can be combined with a CT angioplasty. During angioplasty, a small tube called a catheter is inserted into a blood vessel in the groin, wrist or arm, and guided to the heart. A special dye is injected to make the heart arteries more visible on the X-ray. The images can then be recorded to create a video of the heart and blood vessels at work.
3. WHAT HAPPENS IF SOMETHING IS SPOTTED DURING SCREENING?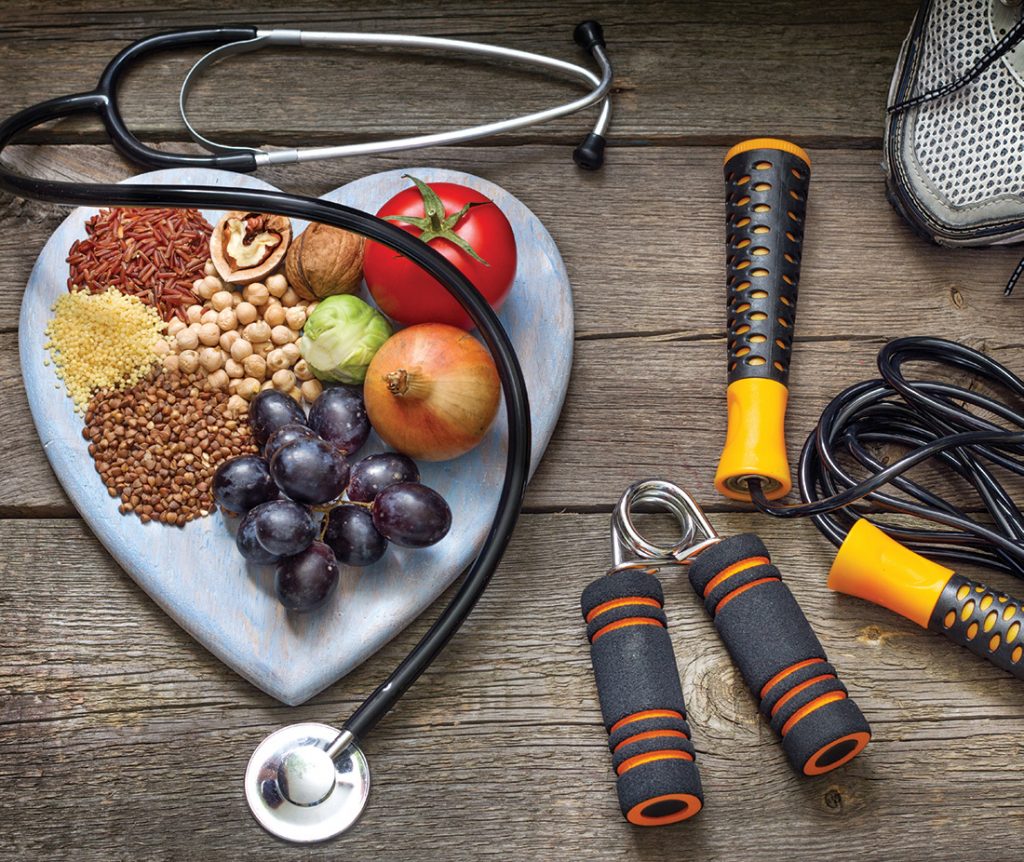 If screening tests reveal coronary artery disease, your doctor will recommend ways to manage the disease and lower your risk of heart attack. These include lifestyle changes such as a healthier diet, exercise and smoking cessation. Medications may also be necessary to manage risk factors such as high cholesterol, high blood pressure, irregular heartbeat, and/or low blood flow.
If there is a serious blockage, a surgical procedure may be proactively done to help restore blood flow to the heart. This can be in the form of a stent or coronary artery bypass graft (CABG) surgery.
A stent is a wire mesh tube that acts as a scaffold to hold open arteries that have been narrowed or closed off by plaque buildup. An X-ray is used to guide a balloon catheter containing the stent to where it is needed. The balloon is then inflated to open the vessel and place the stent. In a CABG, a healthy artery or vein from elsewhere in the body is grafted to a coronary artery. This deviates from the blockage and creates a new path for oxygen to flow to the heart.