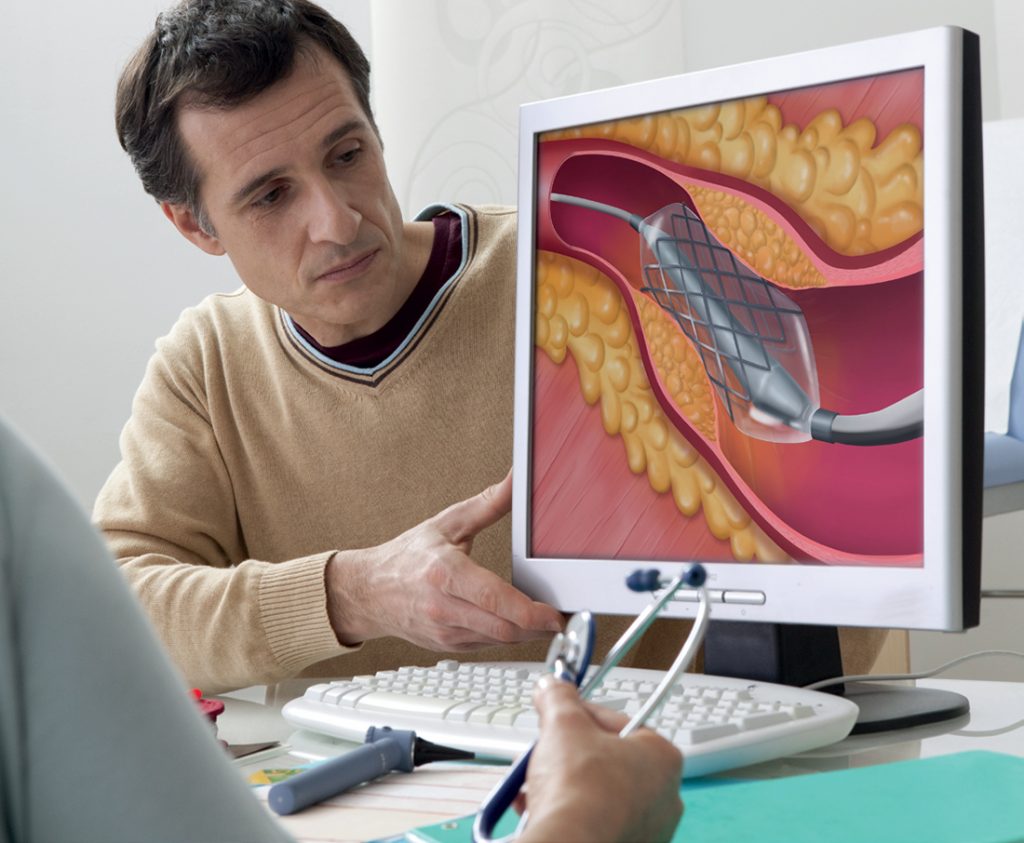 Heart disease treatment no longer involves the major open-heart surgeries like before, thanks to the advent of minimally invasive catheter-based techniques. The field of interventional cardiology has allowed effective and safe treatment of heart diseases such as coronary artery disease without the need for open-heart surgery, and with much shorter post-procedure downtimes. Heart patients should be made aware of the easy availability and cost-effectiveness of such less invasive treatment modalities.
An example of this would be the unblocking of clogged up coronary arteries (heart blood vessels) using balloons and stents inserted through catheters (tubes) that enter via small arteries in the leg or wrist.
What are the most common interventional procedures performed in Singapore?
The most common cardiac interventional procedure is that of coronary angioplasty or the use of balloons/stents to open up clogged up coronary arteries. This is due to the increasing prevalence of coronary artery disease in any population. Coupled with the ever advancing, new and innovative technology, increasingly more heart patients are expected to be treated using these catheter-based, non-surgical treatments.
Most people have heard of cutting-age procedures such as angioplasty.  The benefits of coronary angioplasty using the transradial approach (artery at the wrist), as opposed to transfemoral approach (artery in the leg), result in less bleeding complications, shorter recovery time, and earlier mobility after angioplasty.
What is new in the world of cardiology?
The latest in coronary stent technology is the "disappearing" stent. These new stents, called Bioresorbable Scaffolds (BRS), work in the same way as current coronary stents on the market, but the difference is that after a couple of years, the BRS dissolves into the blood stream, leaving literally nothing behind in the newly opened artery. This concept of "leave nothing behind" is appealing to both doctors and patients, but not every type of narrowing in the arteries is suitable for treatment with the BRS.