HEMORRHOIDS, OR PILES, IS A VERY COMMON CONDITION THAT HAS FOUR DEGREES OF SEVERITY. LEARN THE SYMPTOMS OF EACH DEGREE AS WELL AS THEIR RESPECTIVE TREATMENT OPTIONS.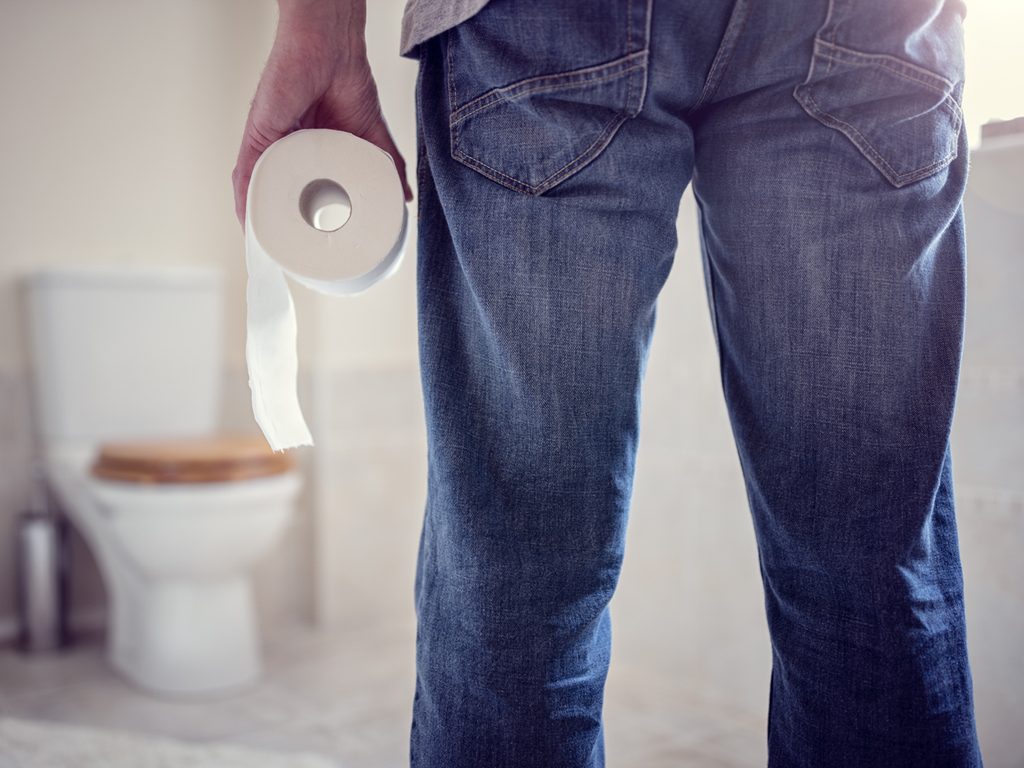 When you move your bowel, do you notice blood in your stools and do you feel as if a lump at the anus is threatening to emerge? Do you feel any itch or pain in the area surrounding the anus? If your answer is "yes" to any of these questions, you are likely to be suffering from hemorrhoids, commonly referred to as piles.
Piles are one of the most common ailments to affect people. According to the SingHealth group, more than half the Singapore population will develop it, usually after they turn 30.
DEFINITION
Piles are abnormally swollen blood vessels in the anus and lower rectum.
Internal piles occur inside the anus, and usually start from the upper part of the anal canal.
External piles develop at the outer part of the anus and usually result in painful swelling due to a blood clot within. This sensitive lump will bleed if the overlying skin ruptures.
Prolapsed hemorrhoids are said to have occurred if blood vessels in the anal canal lose elastic support so much that they descend and exit the anus.
DEGREES OF SEVERITY
Hemorrhoids are divided into four degrees of severity.
First-degree piles occur within the anal canal. There is no visible lump on the outside.
Piles are said to be second degree when they bulge out during a bowel movement and disappear after.
Third-degree hemorrhoids bulge out during a bowel movement, but stay out for some time before gradually going back into the anus. Alternatively, the patient may push them back in after the bowel movement.
When it is impossible to push the piles back into the anus, the fourth and most advanced stage has been reached. In addition to these four degrees of severity, occurrences can be said to be acute (when the piles become inflamed and swollen; the pain may or may not be accompanied by bleeding) or thrombosed (more common in prolapsed piles; when blood flow is cut off, it clots and causes severe pain and swelling).
CAUSES
If you can't 'go' while on the toilet, it is best not to push and strain. Doctors believe that repetitive straining exerts high pressure on the blood vessels down there, causing them to swell. The vessel walls then get stretched so much that they break easily.
TREATMENT
As a preventive measure, it is advisable to have a healthy and balanced diet that includes fibre and water to encourage unstrained and regular bowel movements.
Piles that do not cause symptoms do not need medical attention. For first- or second degree piles that are causing symptoms, the idea is to help the body reduce strain during bowel movements, usually via laxatives, extra fluids, oral medication or suppositories. If more needs to be done, then procedures such as ligation, sclerotherapy and ultrasound-guided hemorrhoidal artery ligation may be in order.
When third- or fourth-degree piles keep causing symptoms despite medication, then surgery is usually recommended. This is also the next step for second-degree piles that are not responsive to other less-invasive procedures.