Beyond aesthetics, these procedures are also about correcting physical conditions that require attention.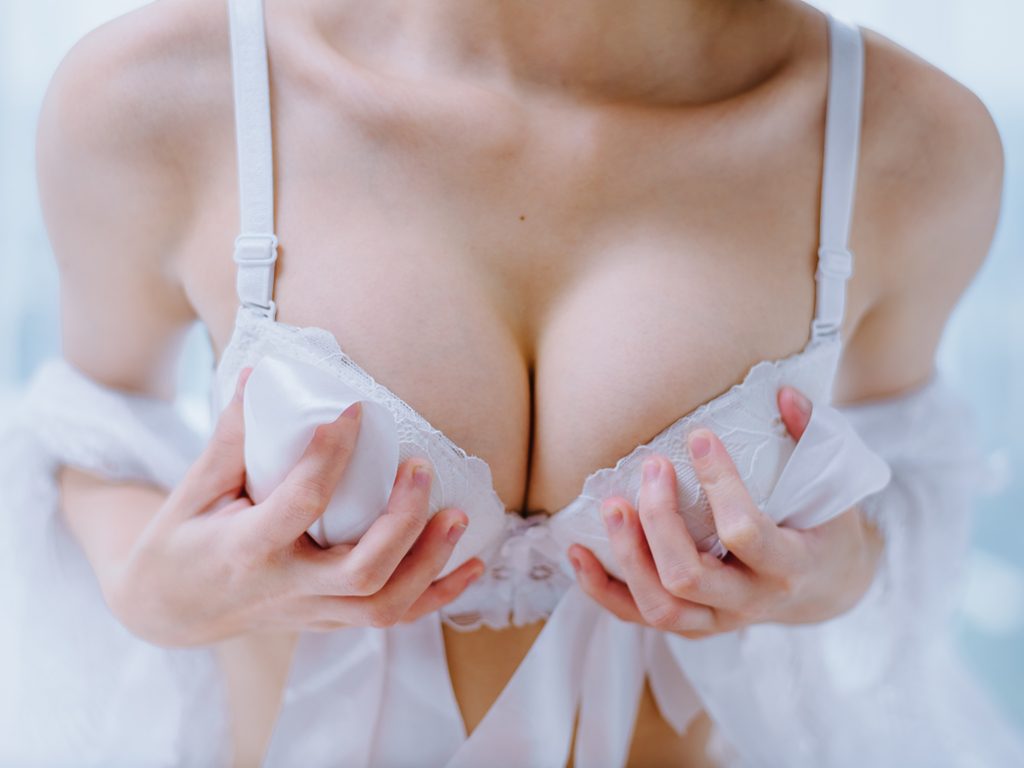 Breast enhancement surgery refers to procedures that improve the volume, appearance and functioning of the breasts. Increasing numbers of women are opting for it, for reasons that go beyond the mere cosmetic. Breasts can be enlarged by using fillers, fat transfer and breast implants, while nipple issues can be corrected through other procedures.
FILLERS are the least-used procedure in Singapore. This is because some compromise safety while others interfere with breast cancer detection.
FAT TRANSFER involves taking fat from other parts of the body such as the thighs or abdomen and injecting it into the breasts. The procedure, which takes between two to four hours, has a fairly short recovery time and patients can often return to work within two to three days. Breast volume stabilises after six weeks and a small scar of about 2mm remains. Considered a natural procedure because it uses no foreign materials, it also makes possible small or localised enhancements. Sometimes a second "top up" procedure is required, if a larger enhancement is sought. As fat transfer uses the body's own fat, breasts will sag like normal breasts do, and long-term changes in breast volume will mirror what would occur at the source site.
BREAST IMPLANTS are not necessarily large or unnatural. They are able to produce natural improvements in common deficiencies in size or shape. The new teardrop-shaped implants made of a cohesive "gummy bear" gel come with a lifetime warranty. Their size and shape remain consistent, regardless of ageing and weight fluctuations, although there is a longer scar compared to fat transfer. Breast implants can also be used to reconstruct breasts affected by a mastectomy (breast-removal surgery) or to life mildly sagging breasts. The approximately hour-long procedure produces stable results in a shorter time and with more significant increases in breast size possible than with fat transfer. After one or two days, most patients return to work.
NIPPLE ENHANCEMENT can help improve a patient's self-image while correcting defects that prohibit breastfeeding. This group of procedures can address different problems. Firstly, they can reduce the length and girth of hypertrophic, enlarged or elongated nipples, common problems that follow pregnancy or breastfeeding. Patients with severely inverted nipples can have them corrected. Inversion happens when the inward pull of the milk ducts is stronger than that of the muscle that pushes the nipple outwards. When this happens, patients are unable to breastfeed. Thirdly, patients with enlarged areolae (the darkened skin area around the nipple) can also undergo surgery to re-size that area. This procedure maintains sensitivity in the nipples and does not affect breastfeeding. Depending on the procedure, the side-effects include mild pain, swelling and occasional bruising that usually wears off after a few days. Patients can continue their normal daily routines within two or three days. Nipple enhancement takes between one to two hours and can be performed separately or as part of a more extensive breast enhancement surgery.
Technological advances have made breast enhancement procedures more convenient and safer than ever before. This has allowed more women to take this path to boost their self-confidence and realize their full potential.