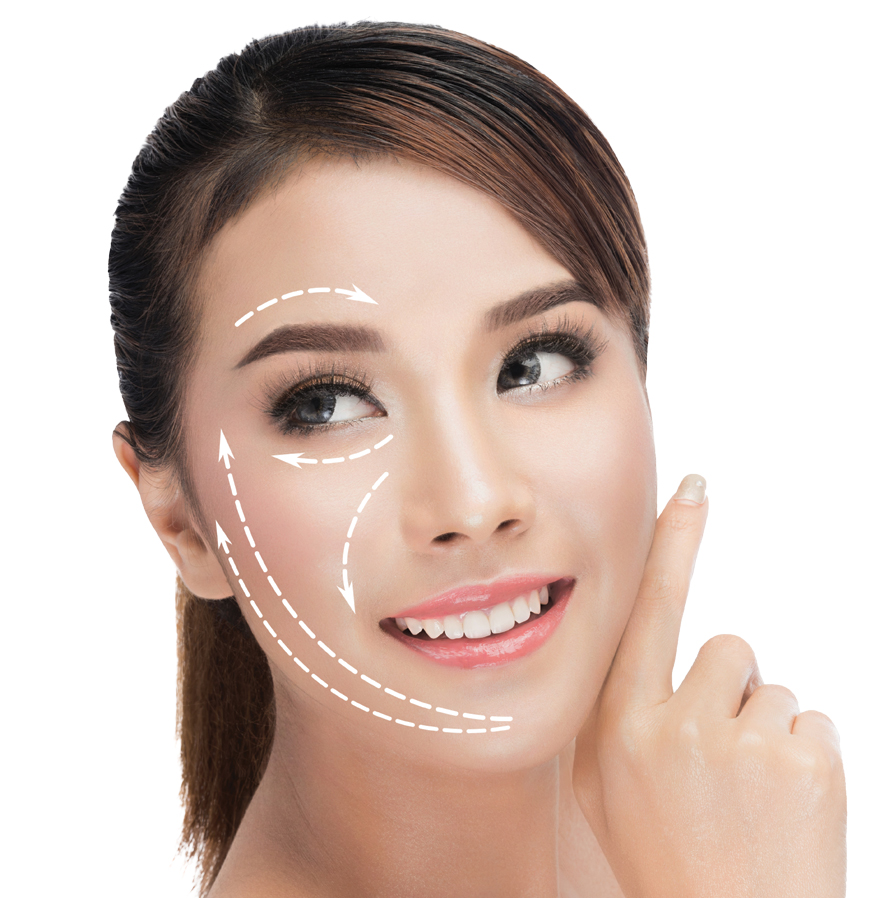 We all have friends who always look young and radiant despite their actual age. Sadly, fairytales aren't real and there is no magic potion that can make us look young forever. Is it then still possible to achieve a more defined facial contour and younger-looking skin without any invasive procedure? The answer is YES!
Cheer up and welcome the state-of-the-art device for non-invasive face lifting and rejuvenation – Sygmalift! This device combines ultrasound and laser to rejuvenate your face in a pain-free experience. Sygmalift is suitable for ages 25-60, either for those with signs of ageing, or for maintenance and prevention. This is also the ideal treatment if you want tighter and younger looking skin without going under the knife.
Collagen in our skin diminishes as we get older, causing wrinkles and sagging skin. Sygmalift helps to resolve these problems with other benefits.
Sygmalift helps to:
Accelerate skin repair
Calm redness and inflammation
Even skin tone and texture
Increase the extensibility of collagen tissue
Regenerate skin collagen from the inside out
Enhance hydration levels and moisture retention
Lift and remodel the skin
Encourage natural regeneration in less than 40 days
Stimulate circulation and lymphatic drainage
Sygmalift is also used effectively for:
Facial v-shaping
Accentuating neck and jawline contours by skin lifting and mild fat reduction
Lifting heavy brows
Contouring the eyelids
Treating facial lines and laxity, particularly around the eyes, jawline and mouth.
The treatment requires a series of visits. The recommended frequency is once a week over a span of three to six weeks, depending on your age and skin condition. After the first session, results will gradually be visible within 40 days and will continue to progress. A maintenance treatment is suggested every six months.