The use of threads is a non- or minimally-invasive approach to facial tightening, contouring and lifting which originated more than a decade ago. There are many versions of this technique, which can be confusing for the patient. Here's a simple guide.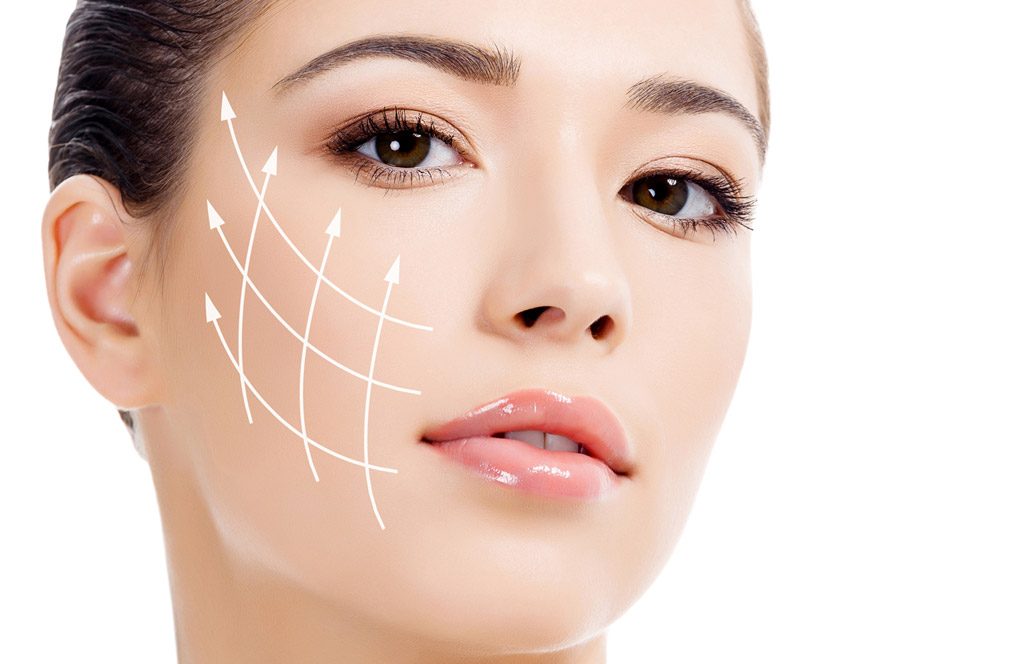 Threads can be divided into those which are smooth and those which have cogs, barbs or cones.
In general, threads which are smooth work by stimulating contraction and subsequent tightening of the skin. Examples of smooth threads are the Gold Threads and the Polydioxanone (PDO) threads used in the popular Korean Ultra V-lift. Threads with barbs or cones are usually deployed deeper and are designed to grab the facial tissues, lift them into more youthful positions and hold them there. These threads, which require laser technology to create the precisely-cut cones and barbs, have a stronger effect than smooth threads. To highlight the differences, let's examine Ultra V-lifts and Silhouette Threadlifts.
Ultra V-lifts
These are smooth threads made of PDO. They are of extremely fine calibre and are left free-floating. An effective mid-lower face procedure usually requires at least 50 threads of varying lengths. The procedure takes about half an hour and is very comfortable, and usually performed under topical anaesthetic cream. There is no downtime, with patients generally able to return to work the next day. The effects typically last for 12 to 18 months.
The popular Ultra V-lift describes the desired youthful sharp and narrow V-shaped lower face. It is best achieved non-invasively with PDQ threads used on the jawline, Botox to the jaw muscles (masseters) for narrowing, and chin fillers to lengthen or sharpen the lower face.
Silhouette threads
These "catch" the tissue with three-dimensional cones. But unlike barbs, they will not buckle under stress. The threads are anchored to a fixed point in the temple requiring a small ( < 2cm) incision which is easily covered by the hair. Just four to six threads per side, when placed just beneath the skin, give a very presentable mid-lower facelift that improves laugh lines and jowls. The procedure takes about an hour and is performed under local anaesthesia. The downtime is short, at between two to five days, and the effect generally lasts between three to five years. Silhouette threadlifts work synergistically with lower face liposuction to reduce heavier jowls and double chins, and together, the procedures can effectively recontour the face into more youthful proportions.
The 4th dimension
When considering the different lifting techniques, it is important not to neglect the fourth dimension, which is about volume. With ageing, we lose volume in our faces. This deflation adds to the laxity and sagging which are already a concern for many mature patients. Good four­ dimensional (4D) lifts address this issue through the adjunctive use of fillers or fat transfer. Sometimes all that is required are tiny volumes added to the cheeks in order to achieve the lifting result.
While Threadlifts, Botox and fillers offer a less invasive option for patients who may not want or need the full surgical experience, they are not designed to replace facelifts.