From before you get to the airport to check-in to behaviour at the departure lounge, this article provides time-saving advice for the air traveller.
Tip #1: PLAN AHEAD
Research the best and fastest way to get to the airport. Visit airport websites, read traveller reviews, and get advice from your hotel. A cab may not be the fastest way to get to the airport, especially if you are bound to hit peak hour traffic or forced to make a detour to use the only expressway to the airport. There may be faster or shorter alternatives, such as direct shuttle buses or airport trains that bring you straight to the departure hall. Find out the nearest point from your location and the frequency for these shuttles.
Tip #2: GET CHAUFFEURED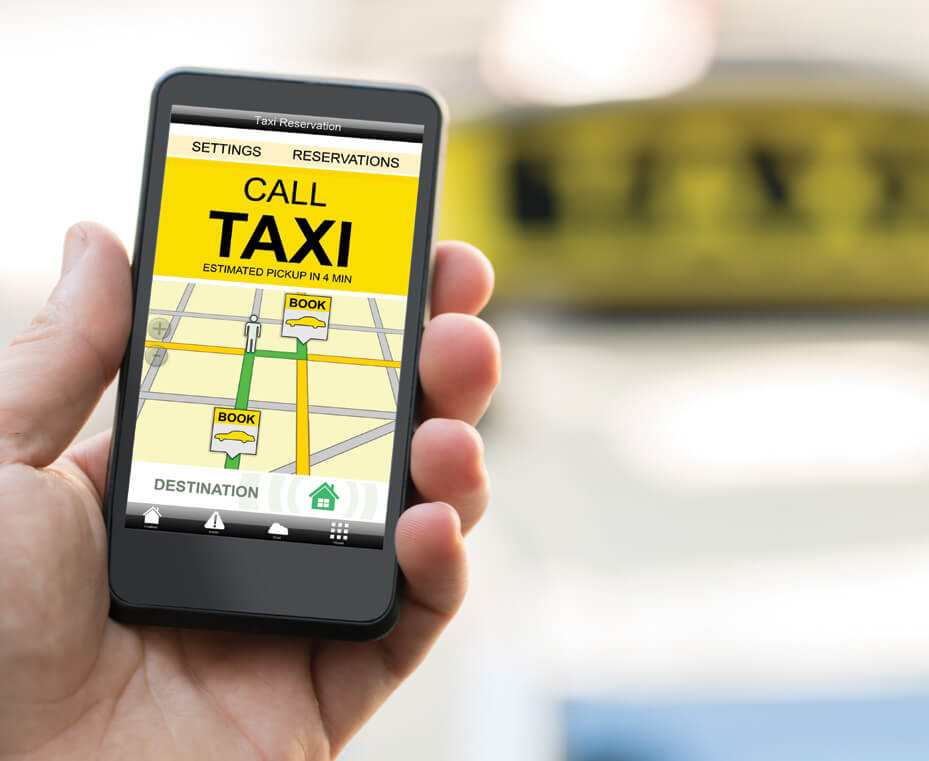 With multiple taxi-booking mobile apps and limousine services from hotels, pre-booking your ride to the airport is now a breeze. Use location map apps to estimate your travel time to the airport, then buffer for driver delays and traffic jams. Book a ride the night before if you have to catch an early flight. When you arrive at the departure hall, have your driver alight you directly at the gate that indicates your airline to avoid having to walk to the opposite end of the hall for check-in.
Tip #3: BUFFER FOR DELAYS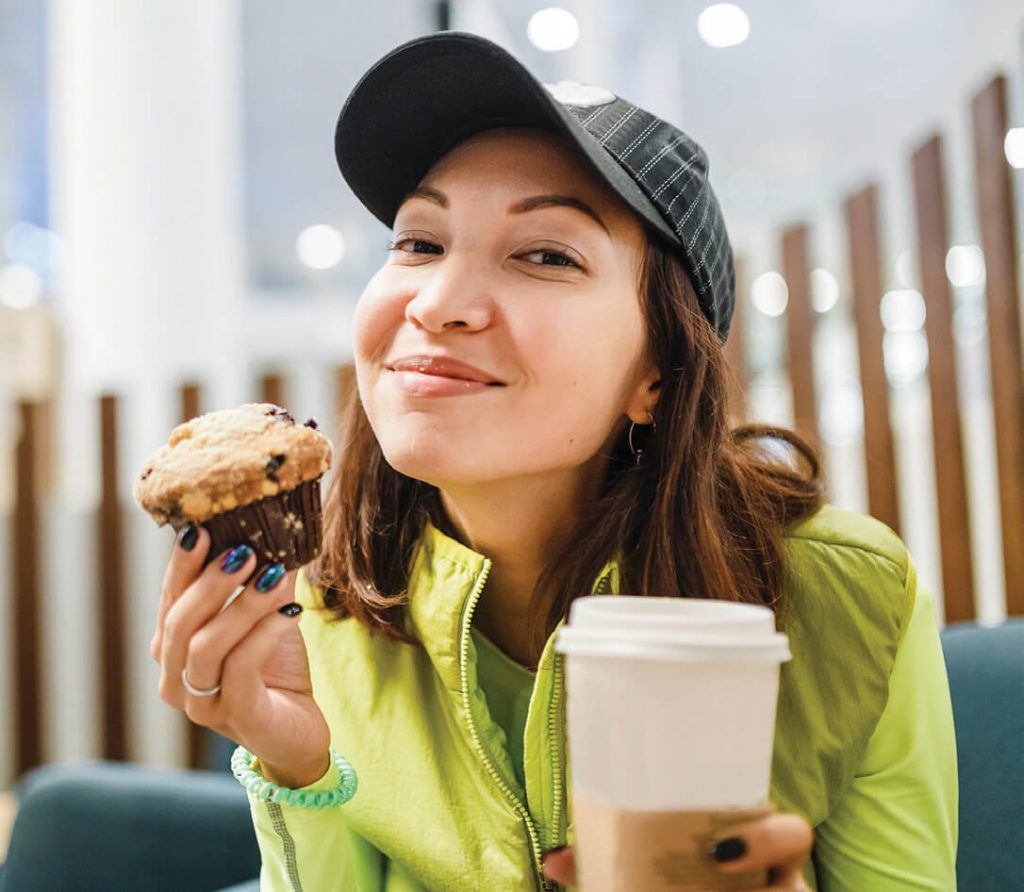 Travellers are often advised to arrive at the airport at least two hours before the flight. Train faults, traffic accidents and vehicle malfunctions are but some unfortunate incidents that may occur on the way to the airport. Give yourself sufficient time and buffer for any unforeseen circumstances that may occur. It is better to arrive early to ensure that you can make your flight after easing past all the security checks. And if it turns out that you have time on your hand after all that, reward yourself by using the airport amenities and treat yourself to a drink, a meal, or last-minute shopping. Check your flight details before leaving home and again at the airport in case of gate changes that occasionally occur.
Tip #4: ONLINE CHECK-IN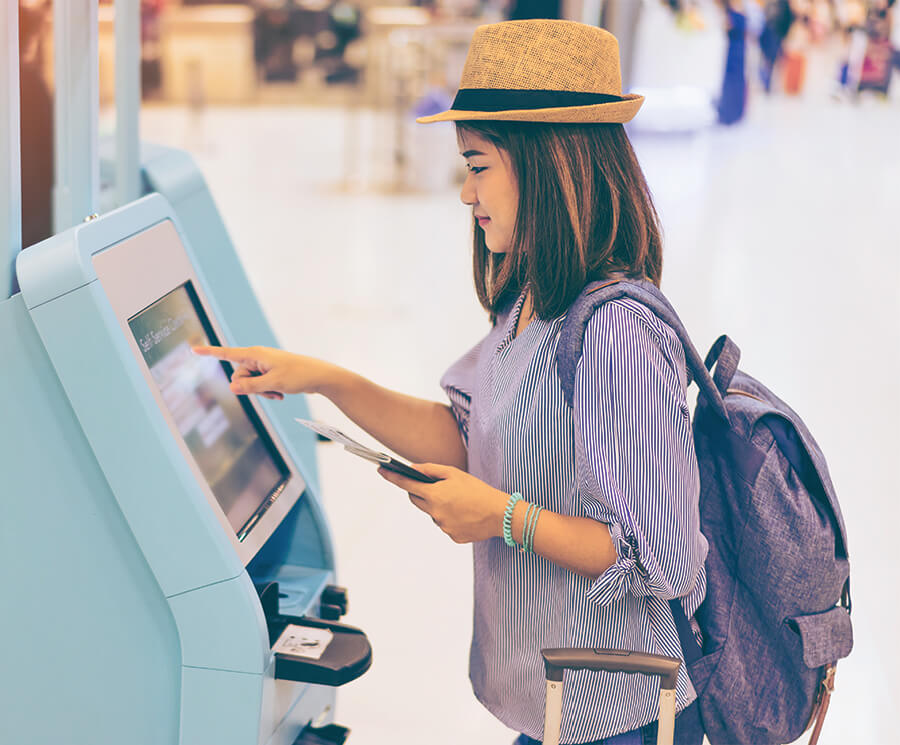 Most airlines allow for online check-in up to 24 hours prior to the flight. Checking in online secures a seat and allows you to utilise the fast-track Internet check-in lane at the airport. Where possible, skip the check-in counters entirely by printing your boarding pass at home or at the airport self-help kiosks. Always skip queues whenever you can.
Tip #5: DO YOU REALLY NEED CHECK-IN LUGGAGE?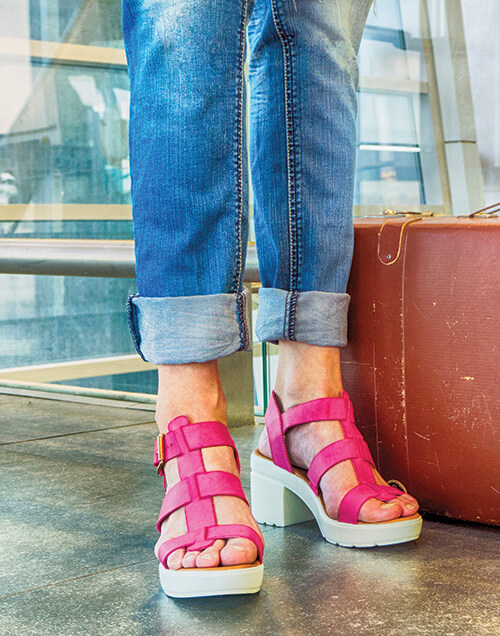 For most weekend trips, a carry-on bag is all you need. Not having to check, weigh and tag your check-in luggage shaves time off at the airport. If you need to check in luggage, maximise it by streamlining the items in your carry-on bag and making sure the suitcase does not exceed the airline's weight limit.
Tip #6: TRAVEL WALLET OR POUCH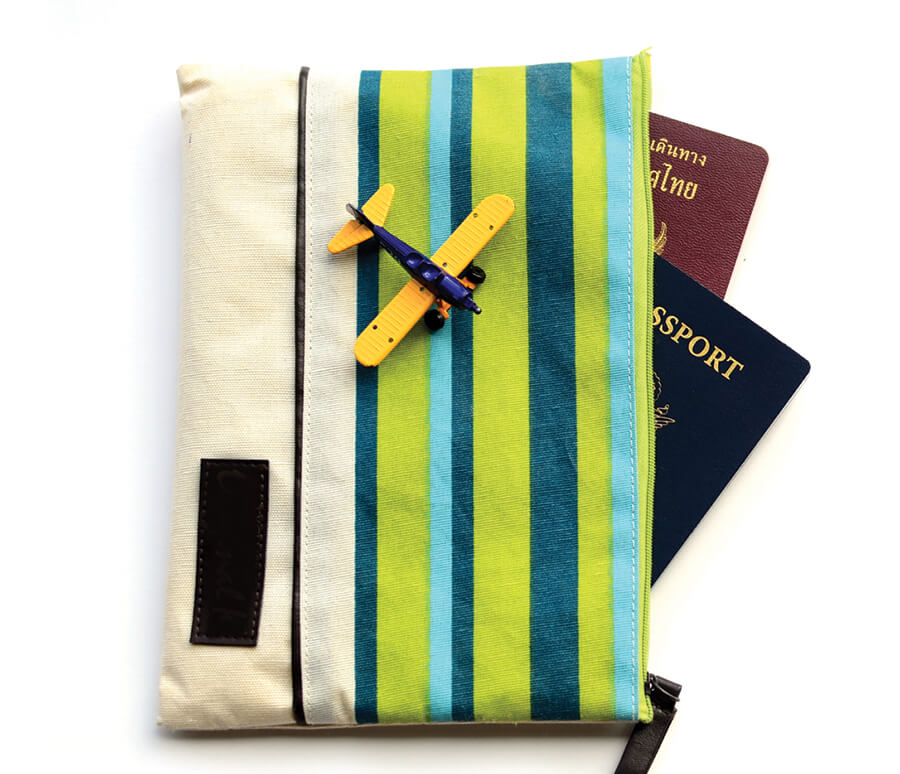 Keep your passport, hotel information, boarding pass and all travel-related documents in a single pouch for easy access in case of custom queries. Get rid of the unnecessary passport cover — more often than not, it needs to be removed from your passport anyway. Have your travel documents within easy reach in case you are questioned by immigration or customs officials.
Tip #7: ORGANISE YOUR CARRY-ON BAG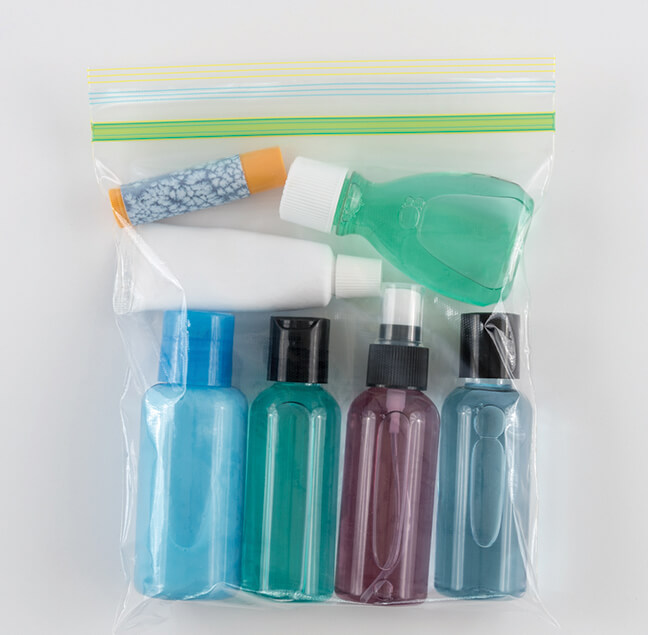 Pack your liquids of 100ml neatly into clear Ziploc bags. This rule is consistent at departure gates worldwide, so avoid getting delayed by customs officers going through the contents of your bag. Keep electronic items that need to be removed for checks — such as your laptop, iPad and mobile phone — in an allocated section of your bag for easy access. Keep other items neatly in pouches. This makes checking quick and easy for officials.
Tip #8: DRESS SIMPLY
Wear comfortable slip-on shoes and avoid fussy accessories such as scarves, hats and belts, metal necklaces and bracelets, which are likely to add to your public undressing woes!
Tip #9: PREPARE FOR THE SECURITY LINE
You can always spot those who are well-travelled at the gate. The prepared individual breezes through the checks without fumbling over his or her attire, and never trips the alarm due to metal parts on his or her body. Boots, jackets and accessories must always be removed during departure gate checks. Leave your layered pieces such as sweaters and coats in your bag. Prepare for the security lines by emptying your pockets and ensuring all unnecessary coins and trinkets remain in your bag.
Tip #10: BRING AN EMPTY BOTTLE
Instead of searching for a store to purchase mineral water after checking in, bring along an empty bottle; better still, make that a collapsible bottle that saves space in your bag when empty. Most airports have installed throughout the premises water coolers with potable water. Reusing your personal water bottle is also eco-friendly and cost-saving.