There are so many things to do, eat and see in the South Korean capital. But if you only have three days in the city, cram all our recommendations into your itinerary.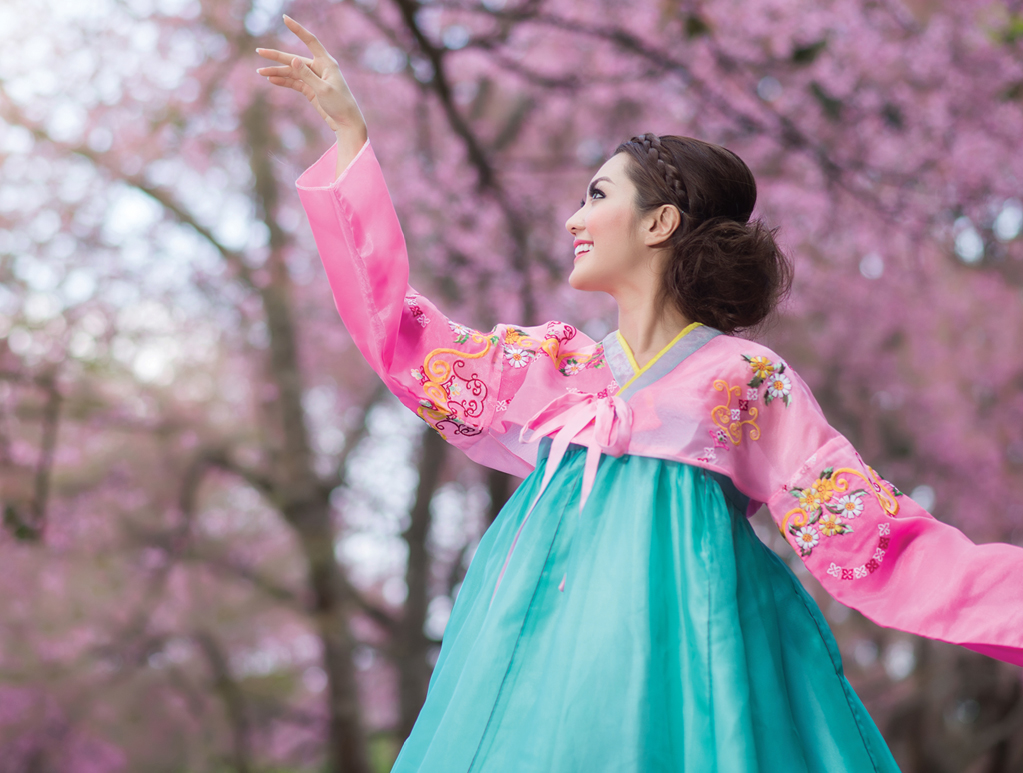 Day 1
Stop 1
Gwangjang Market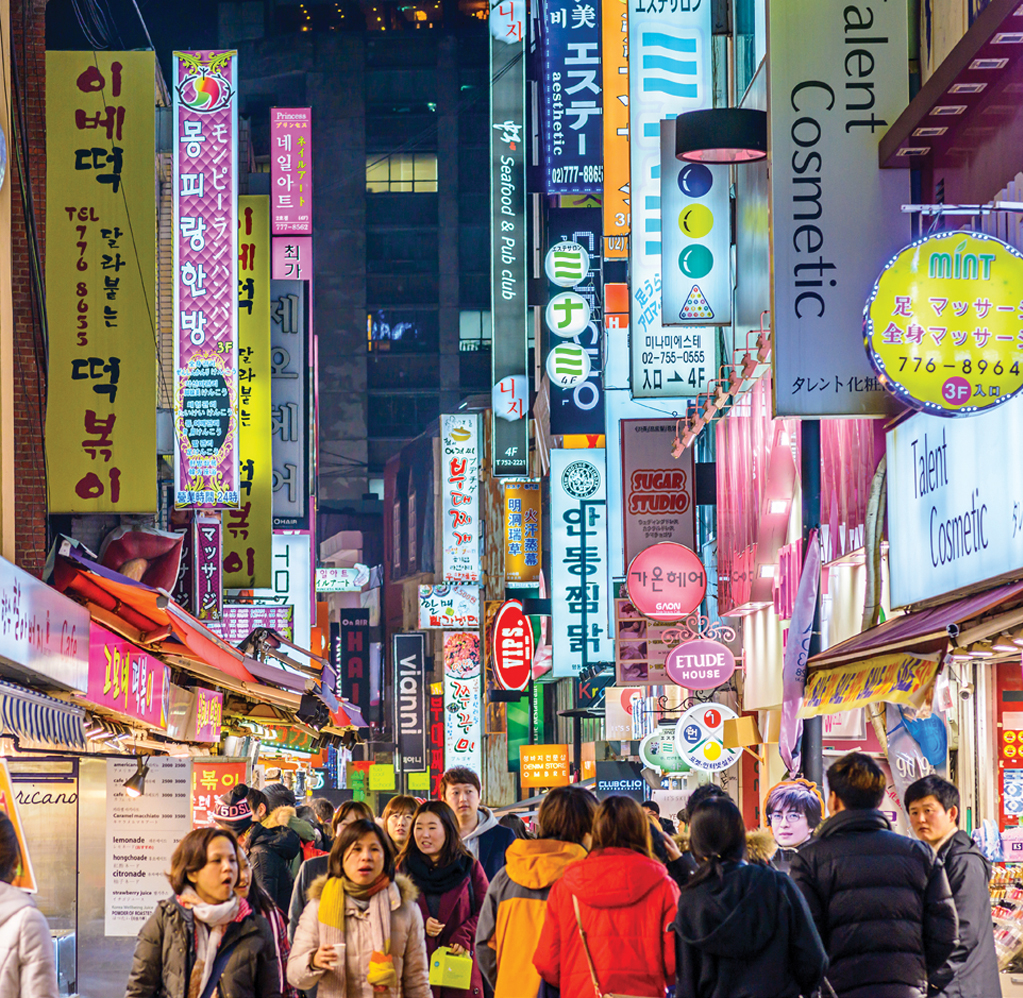 Begin your day by sampling local flavours at Gwangjang Market, the oldest and one of the biggest markets in the country. A wide array of South Korea's famous street foods can be found here, but the one thing you have to try is bindaetteok (mung bean pancake). Almost every stall sells it, but our favourite is from Soon-hee Ne. If it's too early for makgeolli (rice liquor), cleanse your palate with traditional Korean beverage sikhye, a sweet drink made with malted barley and rice.
Stop 2
Myeong-dong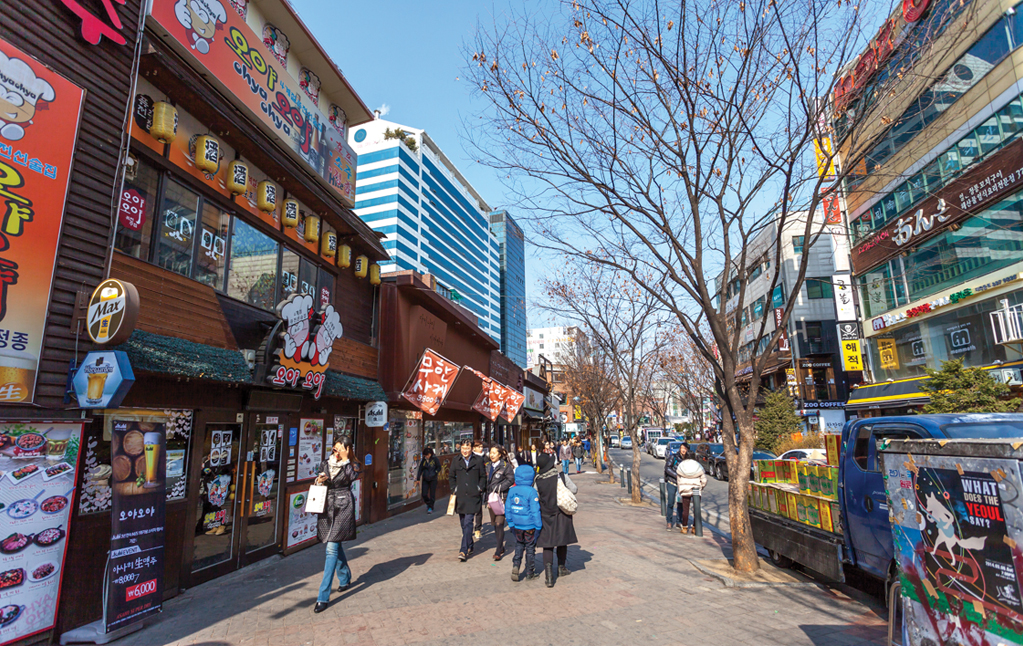 After a fulfilling breakfast, head to Myeong-dong, the heart of town. With rows of shops featuring an eclectic mix of international and local labels, as well as several Lotte malls that cater to different age groups, you can shop for anything here. This is also where Korean beauty brands have congregated. If you have time to spare, get a hair makeover at Juno Hair.
Tuck into handmade kalguksu (knife-cut noodles) and mandu (dumplings) at Myeongdong Kyoja. A lighter but just as satisfying option is jeonbokjuk (abalone porridge) from Migabon. For the perfect Instagram photo, get the lovely rose-shaped ice cream from Milky Bee. Craving for street food? Mobile vendors usually appear in the late afternoons.
Stop 3
N Seoul Tower
Visit N Seoul Tower in the evening for the best of both worlds — a panoramic view of the city in daylight and after sunset. Perched on the summit of Mount Namsan, the landmark is a popular filming site and romantic dating spot.
Stop 4
Hongdae
Take your pick from the numerous intricately decorated cafes, such as aA Design Museum Cafe. Shops and restaurants open till late, so you can soak up Seoul's exciting nightlife. Enjoy a karaoke session at Luxury Su Noraebang or dance the night away at popular clubs such as NB2. Alternatively, watch street performances at Hongdae Playground or chill with the locals at Yeonnam-dong, where nightly picnics take place.
Stop 5
Jjimjilbang
Jjimjilbang is a traditional Korean spa that opens 24 hours a day. Popular places like Dragon Hill Spa and Itaewon Land are well equipped with facilities such as kiln saunas, massage services, game rooms, resting areas and canteens. For an extra dose of fun, learn to fold the lamb towel hat commonly seen in Korean dramas.
Day 2
Stop 1
Tosokchon
Start your heritage trail with a sumptuous bowl of samgyetang (ginseng chicken soup) at Tosokchon. Not only is the food delicious, you will also experience dining in a hanok (traditional Korean house). Don't be daunted by the queue. The wait will not take long, thanks to efficient service.
Stop 2
Gyeongbokgung Palace
The largest of the five grand palaces built during the Joseon dynasty, Gyeongbokgung Palace offers great insights into the country's rich history. To make your visit even more memorable, rent a hanbok (traditional Korean costume) from Oneday Hanbok located nearby. Admission to the palace is free for visitors wearing the hanbok.
Stop 3
Gwanghwamun Square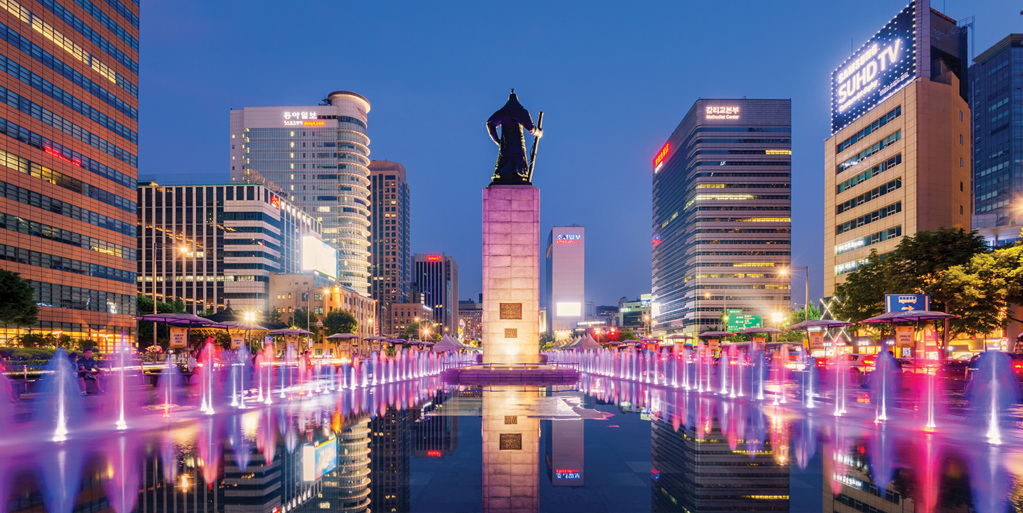 From Gyeongbokgung Palace, walk to Gwanghwamun Square, where you will find the statue of Sejong the Great. He is the fourth and most respected king of the Joseon Dynasty, and the creator of hangul (Korean alphabet).
Stop 4
Insadong
Art galleries, craft stores and souvenir shops line the streets of Insadong and at the intriguingly designed Ssamziegil mall. Fill your tummy with a piping hot hotteok (pancake with brown sugar syrup filling) at Sambodang or try traditional snacks at Shin Old Tea House, a quaint yetchatjip (old teahouse).
Stop 5
Samcheong-dong
After resting your feet, take a casual stroll to Bukchon Hanok Village in Samcheong-dong. Hundreds of ancient hanok have been transformed into hip shops and cafes, while some remain as residences. Art aficionados, don't miss the beautiful architecture and fascinating exhibitions at National Museum of Modern and Contemporary Art (MMCA).
Stop 6
Dongdaemun
Seoul is a city that never sleeps. In Dongdaemun, there are more than 20 wholesale and retail malls that open till 5am. And you never have to worry about going hungry. Food options include famed American burger chain Shake Shack at Doota Mall and a 24-hour dakgalbi (spicy stir-fried chicken) shop Yoogane along the street. While you are there, check out the Zaha Hadiddesigned Dongdaemun Design Plaza, a UFO-shaped landmark that has an amazing sea of LED roses at the rooftop garden.
Day 3
Stop 1
Han River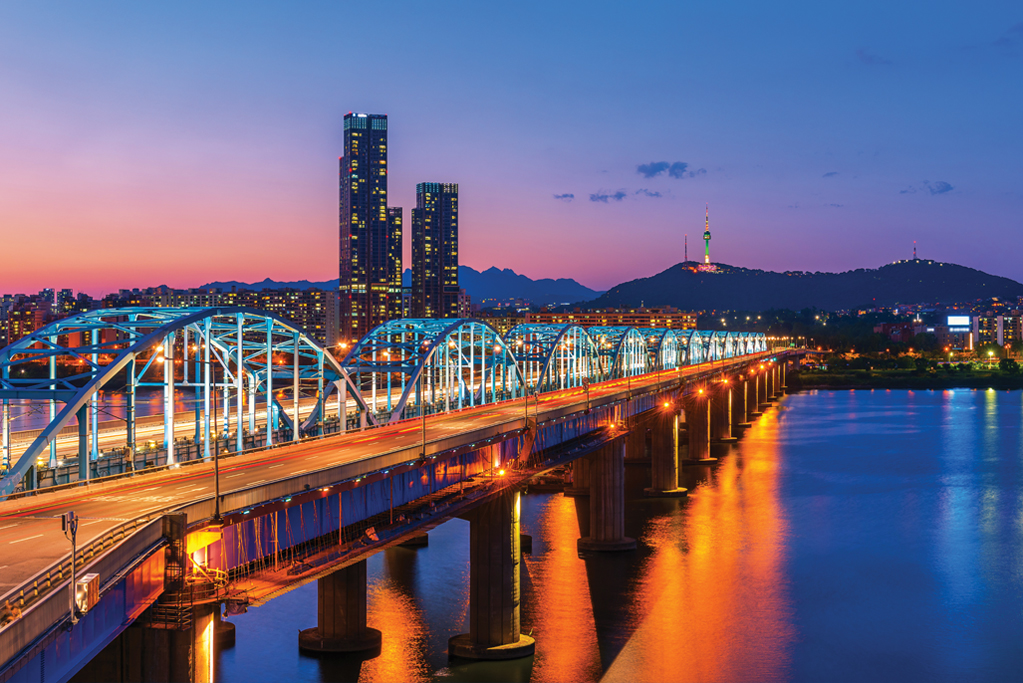 Early risers can take a morning walk or cycle along the Han River. Recreational parks that span the length of the vast river — such as Yeouido Park and Banpo Hangang Park — offer bike rental services and food kiosks.
Stop 2
Noryangjin Fish Market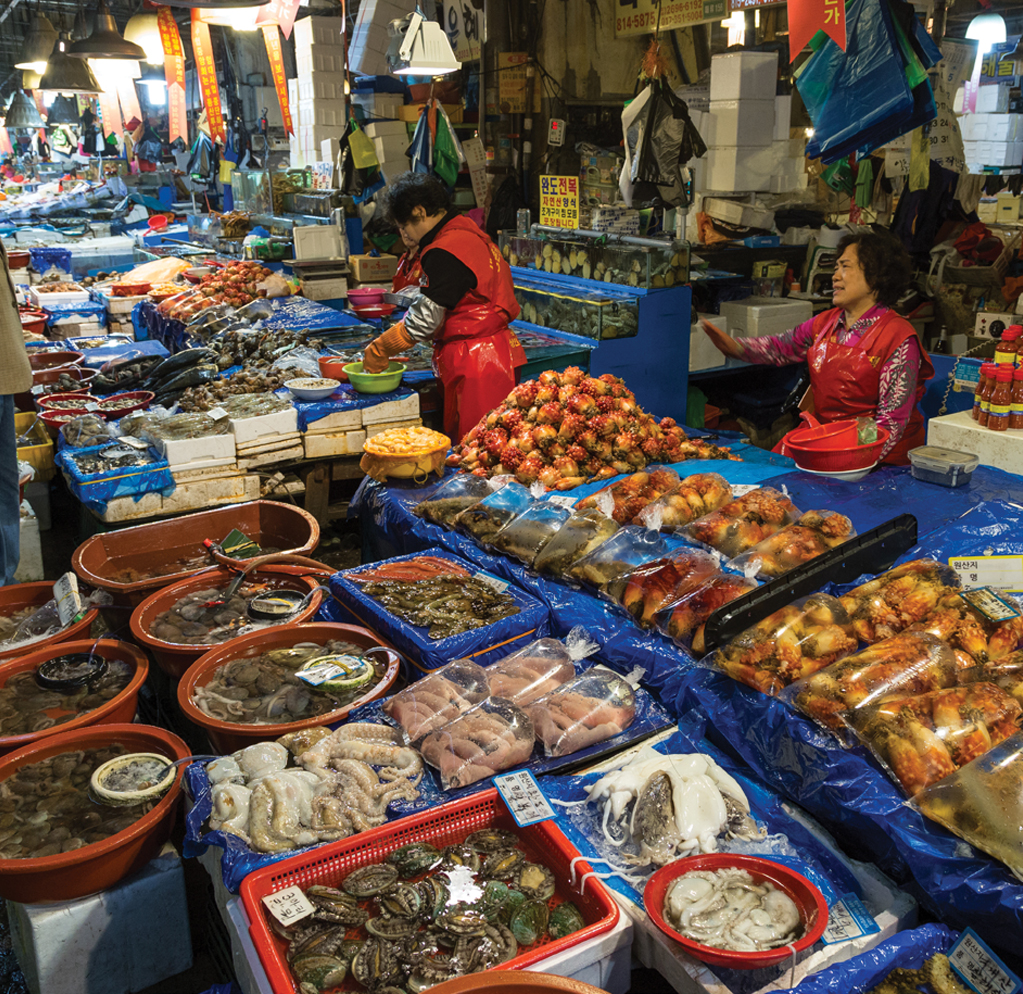 Enjoy the freshest seafood and sashimi at Noryangjin Fish Market. Not only do you get to choose and buy them on the spot, you can also bring the ingredients to the market's eateries to get them cooked.
Stop 3
Garosu-gil
Sinsa-dong is home to one of the trendiest areas in Seoul: Garosu-gil, which means "tree-lined streets". Here, the best Korean labels to shop from include Gentle Monster, 8seconds and Åland. Snap a photo with the giant plush bear in the LINE Friends Store & Café, dig in to flavoursome cruffins at Mr Holmes Bakehouse and savour a midday coffee from Ikovox.
Stop 4
Gangnam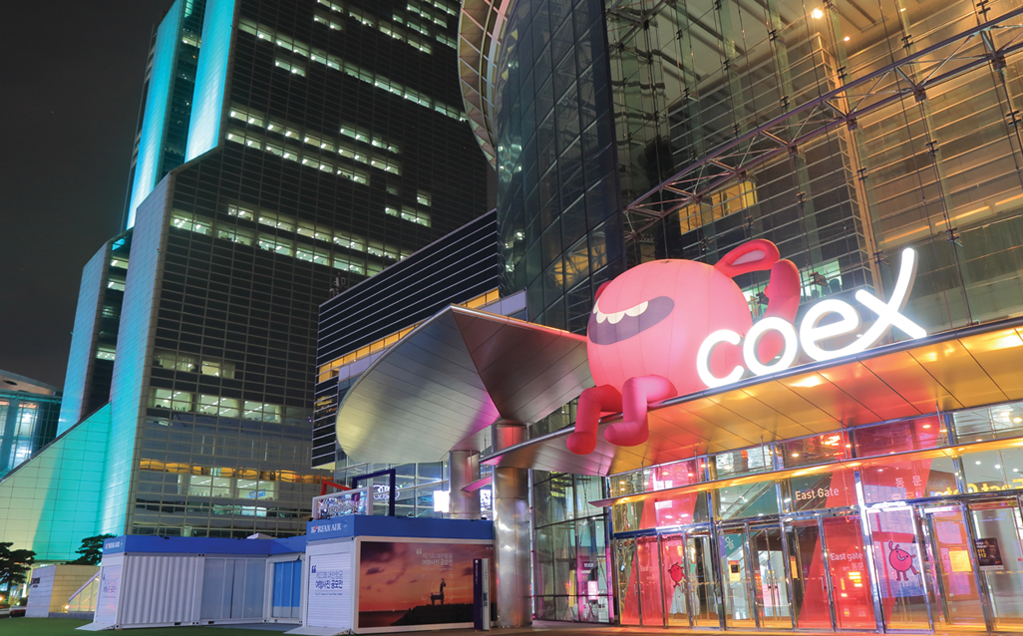 Gangnam isn't just about Korean singer PSY's viral hit; it is the most luxurious district in Seoul and home to many department stores flaunting top designer labels such as Louis Vuitton, Chanel and Hermès. COEX Mall, which is the biggest underground shopping centre in South Korea, even hosts an aquarium.
Stop 5
Lotte World Tower
Be the first among your friends to visit Seoul's newest skyscraper. Listed as the fifth-tallest building in the world, the 123-storey structure boasts the world's highest observation deck with a glass floor. Other record-breaking features include the world's highest swimming pool in a building (on the 85th floor) and fastest elevator (it reaches the top of the tower in one minute).
TOP 5 EATS
KOREAN BBQ
We recommend: Wang Bi Jib, Maple Tree House
CHIMAEK (CHICKEN AND BEER)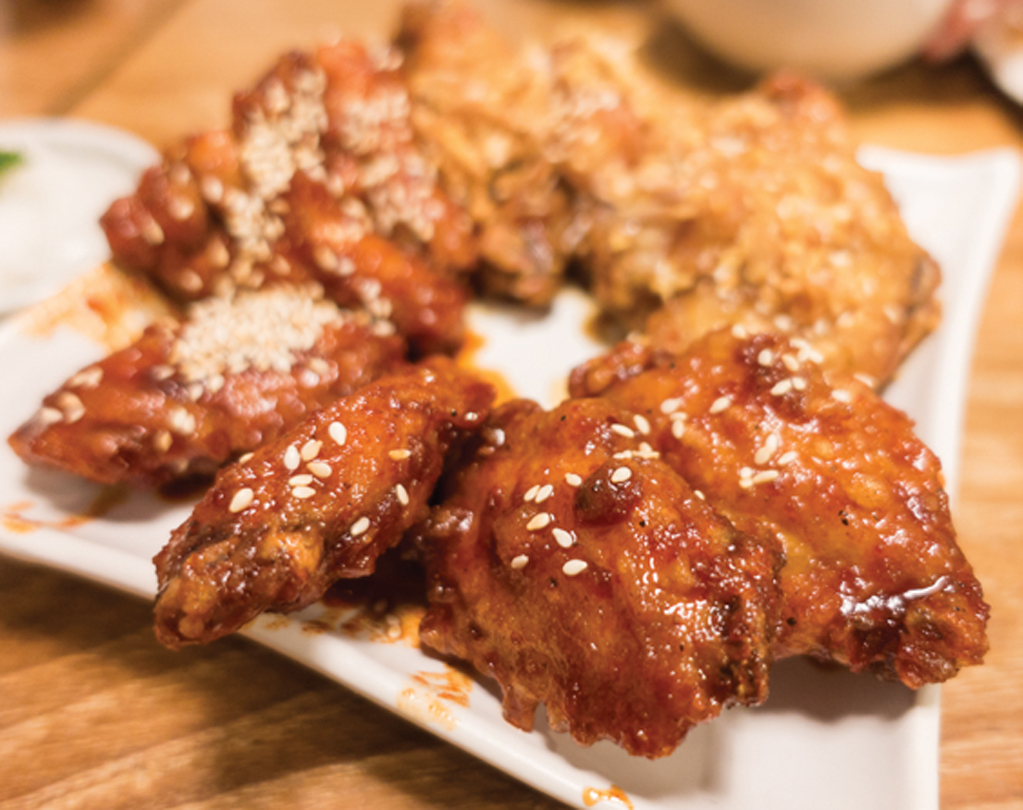 We recommend: Kyochon, Two Two Chicken
JJAJANGMYEON (BLACK BEAN SAUCE NOODLES)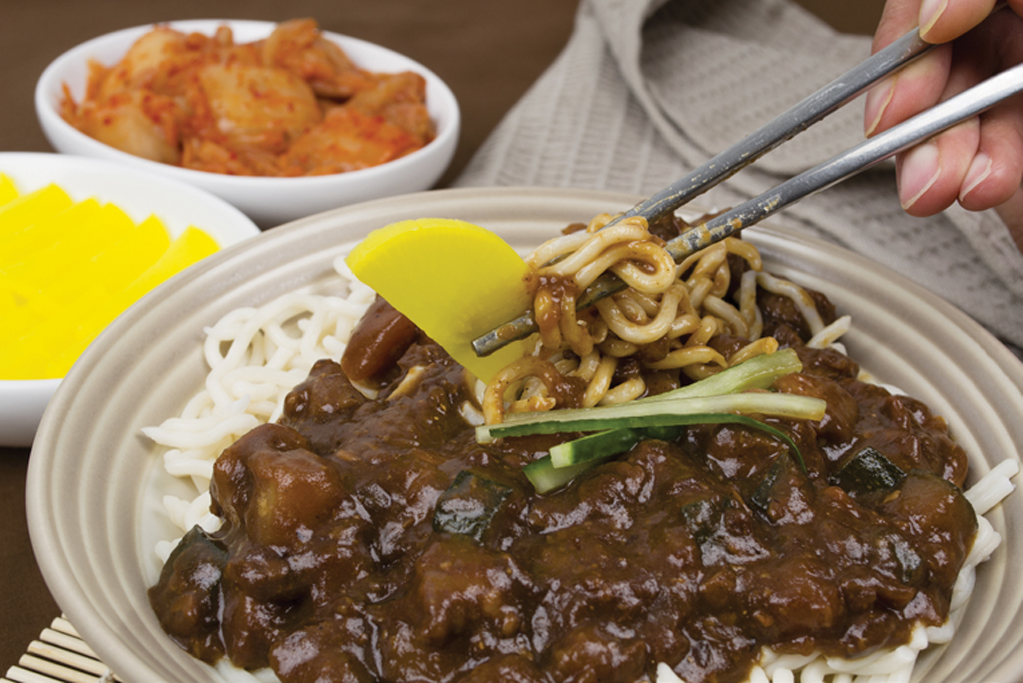 We recommend: Andongjang, Daehangak
STREET FOOD
We recommend: Tongin Market, Myeong-dong
PATBINGSU (SHAVED ICE DESSERT)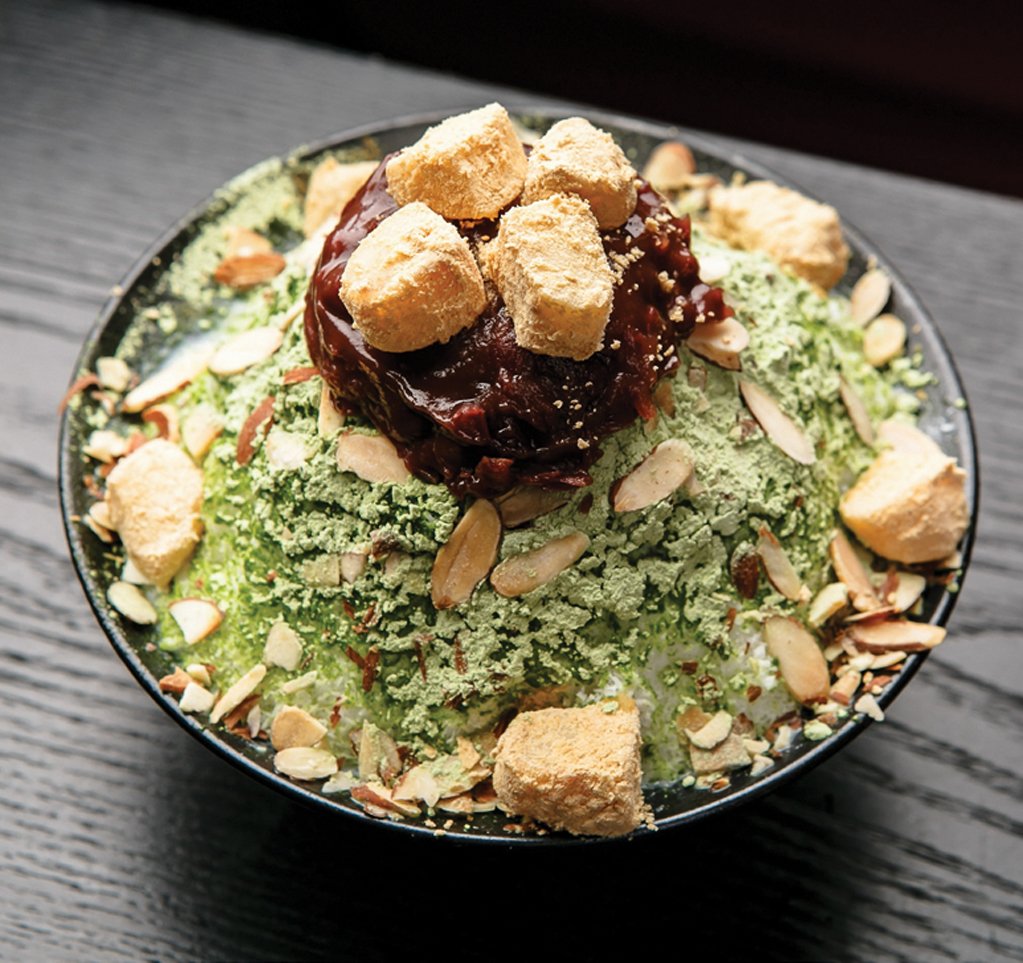 We recommend: Sulbing, Meal Top
TOP 5 BUYS
BEAUTY PRODUCTS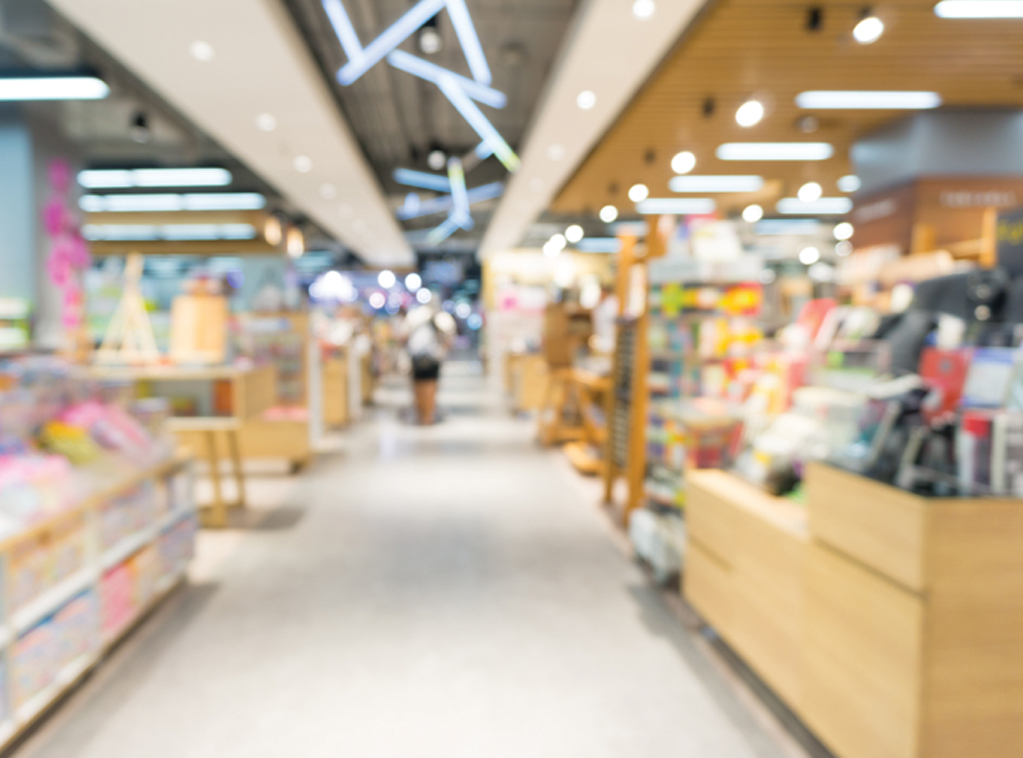 We recommend: CNP Laboratory, Laneige
FASHION
We recommend: Beaker, Rare Market
STATIONERY
We recommend: Artbox, MMMG
HANDMADE CRAFTS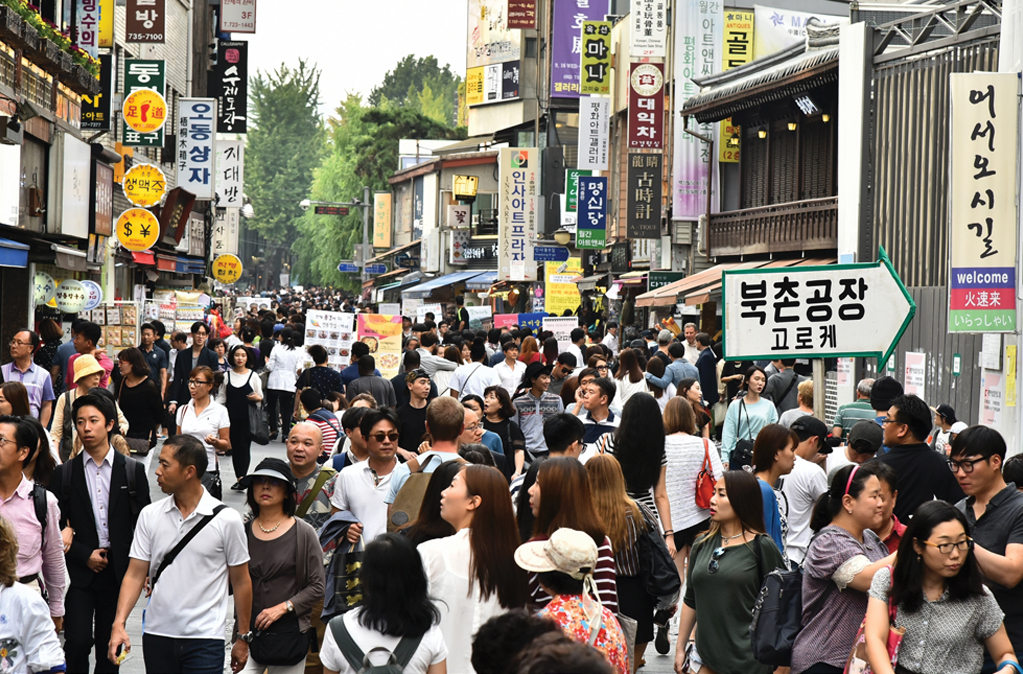 We recommend: Insadong, Hongdae Free Market
SOJU AND SNACKS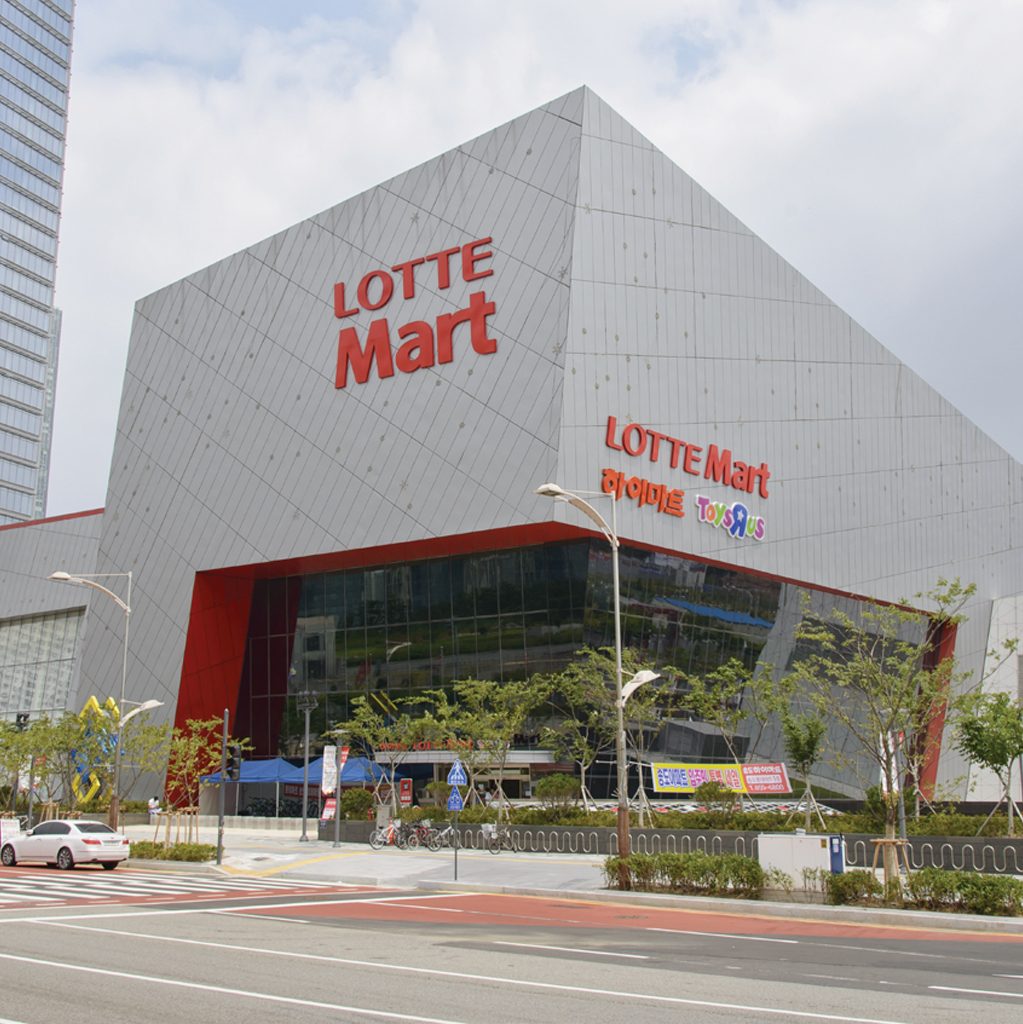 We recommend: Lotte Mart