There is much more to this Taiwanese city than massive night markets and spicy hotpots. For your next trip there, steer away from commonplace attractions and venture into the less-visited spots further south.
Day 1
Stop1: Yide Mansion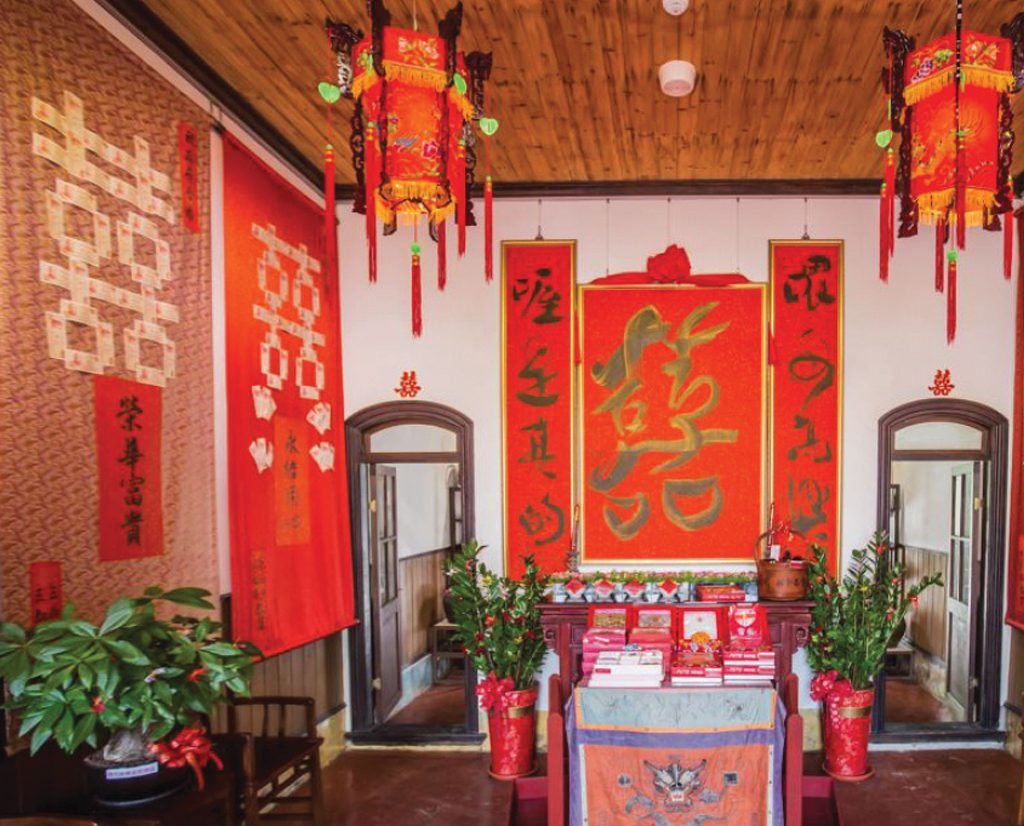 Start your trip by visiting some hidden gems in Taichung city, home to numerous architectural greats. Built in the 1920s, Yide Mansion is a historical monument that has been converted into a multi-purpose space, comprising a tea room, a restaurant serving classic Taiwanese dishes (such as pig's blood cake and zha jiang mian), a bakery selling traditional xi bing ('double happiness' or wedding cakes), a dessert café, an independent bookstore, a sandpit for kids and more.
The former residence of Lin Mao-yang, a member of the gentry back in the day, Yide Mansion features myriad architectural styles. Have a closer look at Minnan-style Sanheyuan (a U-shaped, three-section block where a main building is flanked by two wings perpendicular to it) and catch glimpses of Baroque architecture on the second floor.
Stop 2: Stock 20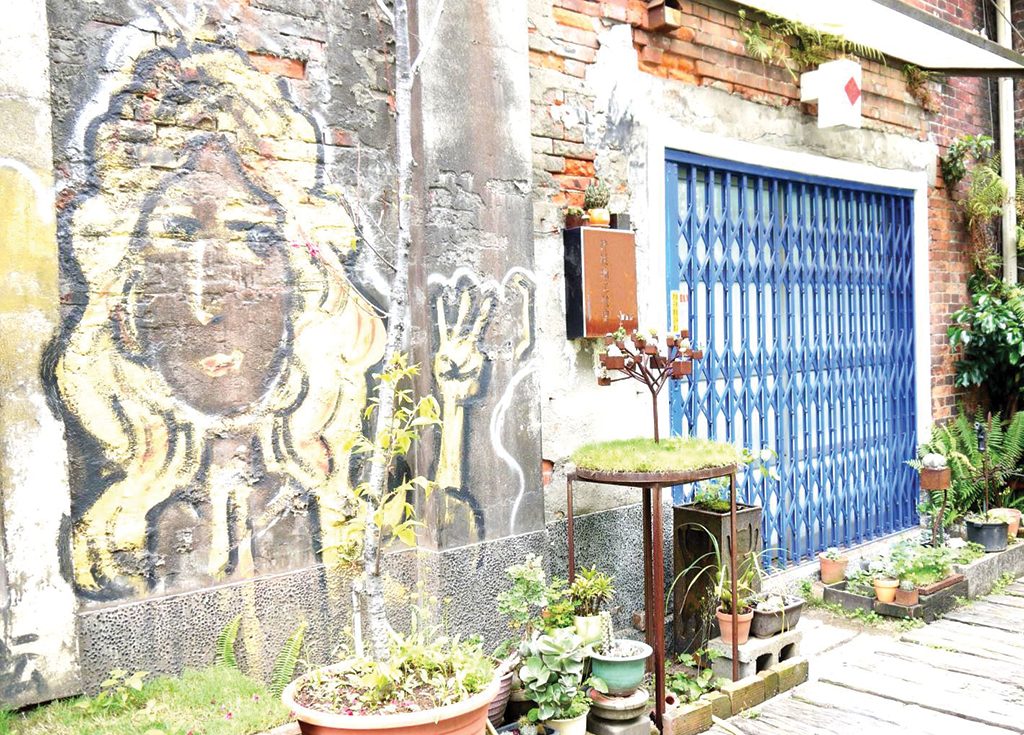 Have you ever wondered how an artist's workstation looks like? At Stock 20, a deserted railway warehouse that has been transformed into an artist village, you are invited to pop into exhibitions and performances without any entrance fee. You can also find artists hard at work in their studios. Aimed at closing the distance between life and art, this place welcomes you to talk to the artists and view their works.
Stop 3: Shen Ji New Village
Visiting Shen Ji New Village is like travelling back in time. With more than 40 years of history, this area used to serve as the provincial government's staff quarters. The well-preserved two-storey buildings retain distinct features of early Taiwanese communities and an architectural style that is almost extinct in modern Taichung. Take in the beauty of that era as you browse around the unique little shops that have replaced the rows of dormitories.
This space is also a breeding ground for independent, homegrown designers and entrepreneurs. Every shop is intricately set up and offers all kinds of products — arts and crafts, organic products, handmade goods, indie music albums and even a gentlemen's barbershop. If you are in luck, you may get to explore the monthly flea market, Lole Market. Feeling peckish? Grab a snack at one of the cafés here or try the popular Yu Ci Ren egg cake roadside stall stationed right outside.
Stop 4: Zero Space
After all that walking, it's time for a rest. Check out Zero Space, a charming area with intriguing features that will make you snap some shots even if you are not a shutterbug. Depending on the time of your visit, you can see the place in a different light — literally. For example, the 'open stair' effect allows sunlight to cast varying shapes of shadows at different times of the day. Besides providing resting areas, it also works as an exhibition ground and a venue for talks and workshops. If you need a quick shopping fix, walk over to Shin Kong Mitsukoshi, Taiwan's most popular department store, located opposite Zero Space.
Stop 5: Zhongxiao Night Market
Unlike the renowned Fengjia Night Market and Yizhong Street Night Market, Zhongxiao Night Market is a food-centric haven that lets you escape the tourist crowd and savour true local flavours. Here, you can sample a whole range of delicious Taiwanese street foods including Mee Sua Gor (starchy noodle soup), Tong Zai Mi Gao (tube rice pudding), Dang Gui Mian Xian (Angelica duck vermicelli noodles), Yan Shui Ji (salt water chicken) and stinky tofu. Stalls usually begin operating from 4pm and stay open till late.
Day 2
Stop1: Houli District
For rejuvenation, get out of the city and spend your day at Houli, a rural district in northwestern Taichung. Reconstructed from abandoned railway tracks, Houfeng and Dongfeng Bikeways are excellent for feasting your eyes on beautiful scenery — mountain, lake and green field. There are many bicycle rental shops in the area that meet different needs (electric bike, bicycle with child seat, etc), so you can be assured of a suitable and comfortable ride.
Stop 2: Dongfeng Bikeway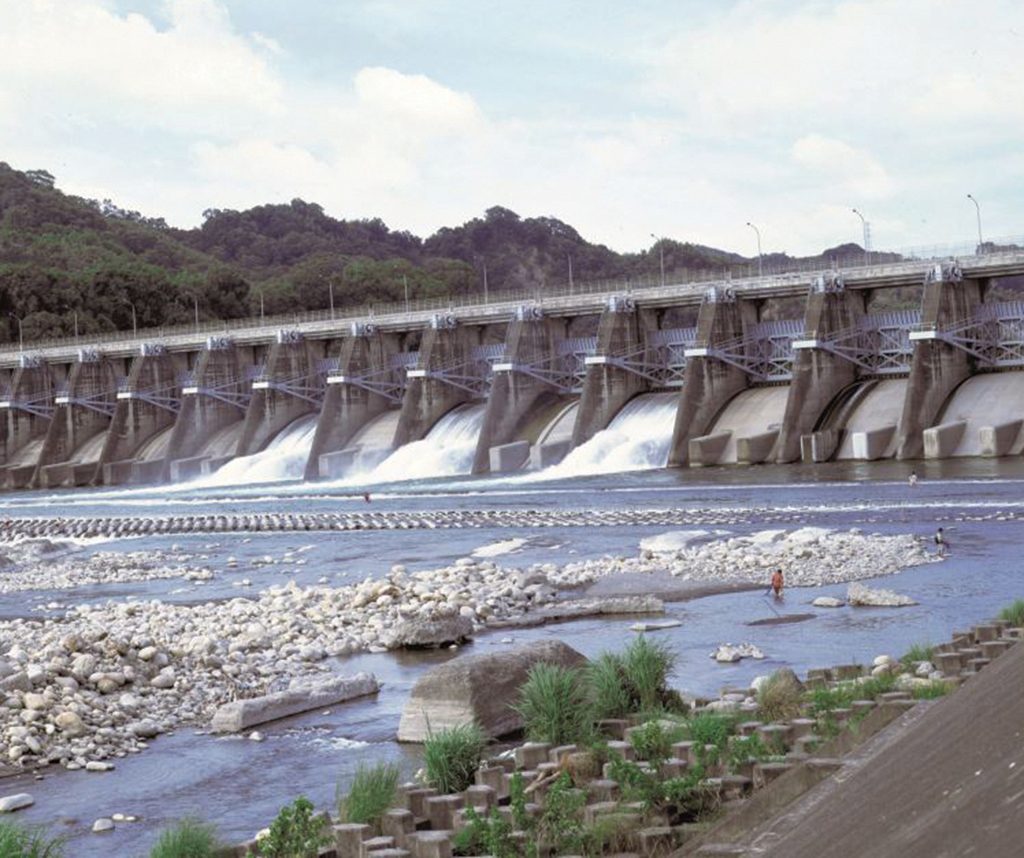 Approximately 13km long, the bike path is sprinkled with food stalls, souvenir vendors and exciting sights. While cycling, you will come across the old rail platform of Shihgang Train Station, and an astounding view of the Shihgang Dam as well as relics of the devastating 921 Earthquake in 1999. Other attractions include a Japanese-era granary, Valentine's Bridge and Dongshih Hakka Cultural Park.
Stop 3: Houfeng Bikeway
This bikeway is shorter (4.5km) and easier but no less thrilling than Dongfeng Bikeway. If you choose to ride on this path, you will get to see Shihgang Dam, the 400m-long Hualiang Steel Bridge and the No. 9 Tunnel (at 1,273m, it is the longest tunnel on the mountain route). As you pedal towards Houli, make sure to catch sight of trains passing through the North-South Throughway railway from the top of the hill.
Stop 4: Intersection of Houfeng and Dongfeng Bikeways
Where the two bike paths meet are cafés and eateries that serve freshly brewed coffee, Taiwanese dan dan noodles and more. Outdoor cycling is not only great exercise, but also a good opportunity to reconnect with nature. For urbanites living in a concrete jungle, the feeling of fresh air on your face and the wind blowing through your hair is therapy at zero cost.
Stop 5: Houli Horse Ranch
If you haven't had enough fun, head to Houli Horse Ranch, where you can take part in various activities. Besides riding on horses or horse carriages, the ranch offers archery, too. Reputed to be the most established stable in Taiwan, Houli Horse Ranch is also the venue for many national equestrian competitions.
Day 3
Stop1: Guguan Hot Springs Park
Situated in Bo'ai Village of Heping District, Guguan is located at an altitude of 800m and sits next to Dajia River. This place is famous for hot springs that even the Meiji Emperor raved about: the Japanese monarch impregnated his wife after a dip in the onsen here, and she later gave birth to a son. No wonder this place is nicknamed 'Hot Spring that Helps Mothers to Give Birth to Boys'.
First discovered in 1907 by the Atayal, an indigenous group of Taiwanese aborigines, the Guguan hot springs have a pH of 7.6 and temperatures that hover between 48 and 60°C. The limpid, odourless waters are a stark contrast from the strong-scented springs in the northern region.
Near the picturesque Shengmugu Suspension Bridge and along the mountainside, you can find hotels equipped with spa facilities and a comprehensive range of indoor and outdoor hot spring baths — Japanese-style onsen, resorts that exude the vibe of a Bali vacation, as well as public and private pools. There will definitely be something to your liking!
Stop 2: Guguan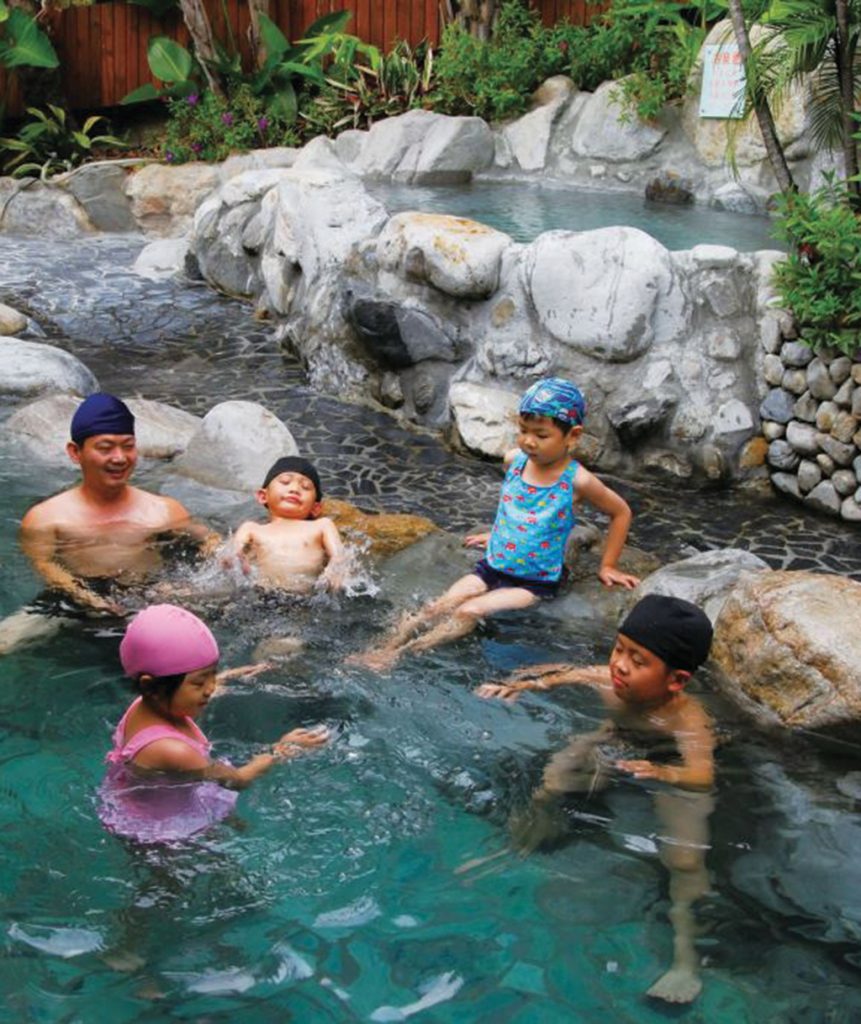 Enveloped by clear creeks and dense forests, Guguan has more to offer than just hot springs. Depending on your interest, you can go camping, swimming or fishing. Spring and autumn are the best seasons to witness the splendour of cherry blossoms and maple leaves. With the beautiful blooms as backdrop, even a casual stroll down the road looks like a scene from a movie. Finally, don't forget to try some trout dishes while you are here.
TOP 5 EATS
TAIWANESE BREAKFAST FAVOURITES (SUCH AS BRAISED PORK RICE, FRIED TURNIP CAKE, DEEP-FRIED ONION PANCAKE, MEATBALL SOUP)
We recommend: Second Market, Lai Lai Soybean Milk Shop, Xie Shi Breakfast Shop
TEA-BASED BEVERAGES
We recommend: Chun Shui Tang (bubble tea), Sanshi Tea House (almond tea), Wu Wei Cao Tang Teahouse (leaf tea)
CAFÉS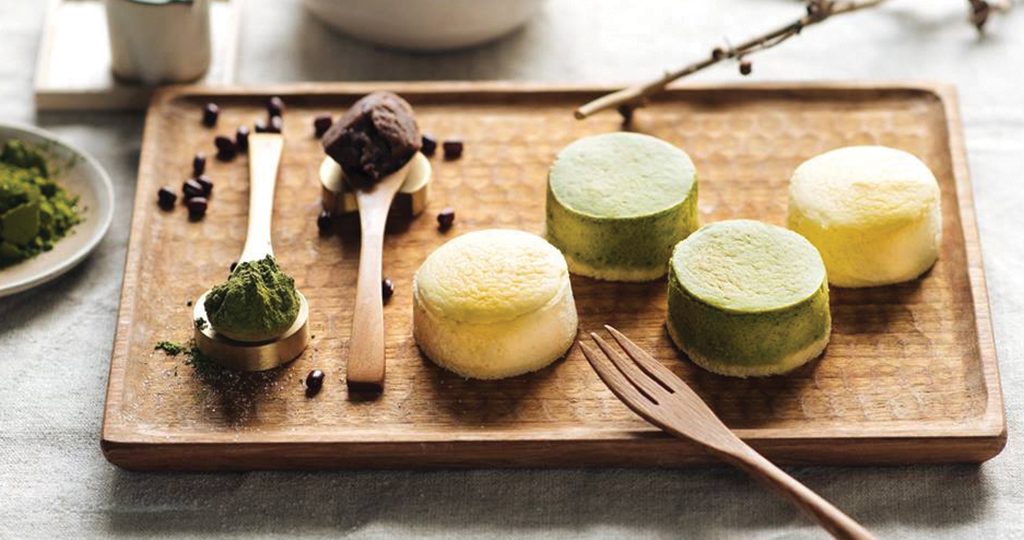 We recommend: CJSJ, Kou Cheese, I'm Talato
HOTPOTS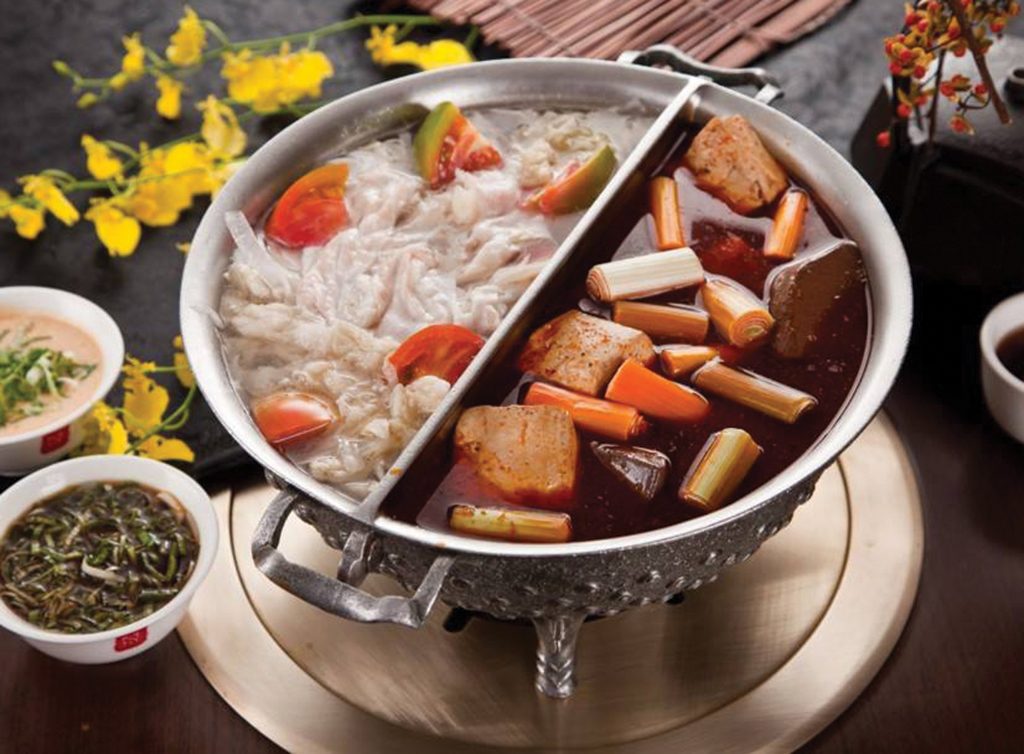 We recommend: Tripod King, Jiting, Karuisawa
TAIWANESE DESSERTS
We recommend: Bliss Pavilion Shaved Ice Shop, MeetFresh, Ma Lu Lian
TOP 5 BUYS
BOOKS AND STATIONERY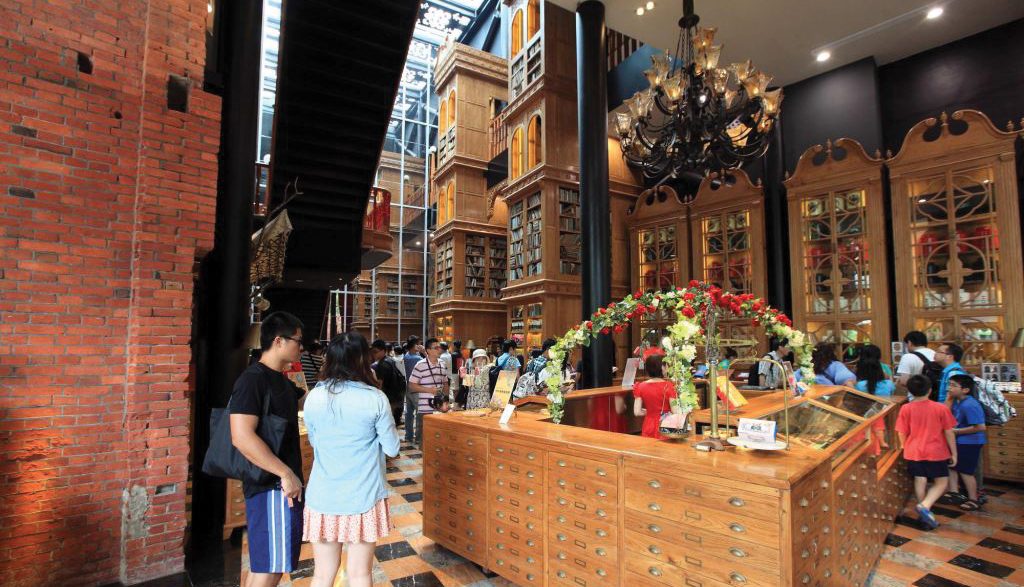 We recommend: Eslite Bookstore, Nobel Bookstore, Caves Books
PASTRIES (SUCH AS SUN CAKES, PINEAPPLE TARTS, WIFE BISCUITS)
We recommend: Ah Ming Shi, Ricians, Miyahara
MADE-IN-TAIWAN PRODUCTS
We recommend: Forestmosa, good days, DOT Design
TAIWANESE FASHION LABELS
We recommend: Dleet, ZOODY, 0918
DEPARTMENT STORES
We recommend: Shin Kong Mitsukoshi, Chungyo Department Store, Top City