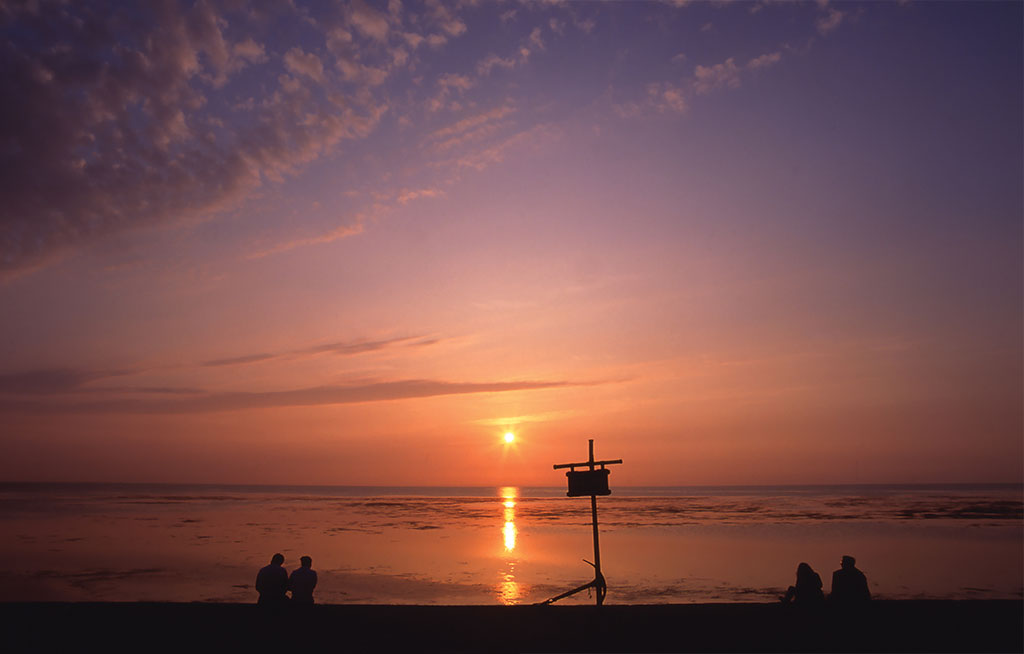 You may be familiar with Sapporo, Otaru and Furano in Hokkaido, but mention Wakkanai (which means "cold water river") and you would probably draw a blank. Take a trip to explore Japan's northernmost city and be treated to an abundance of nature, sumptuous seafood and breathtaking scenery.
Day 1
Stop 1: Wakkanai Park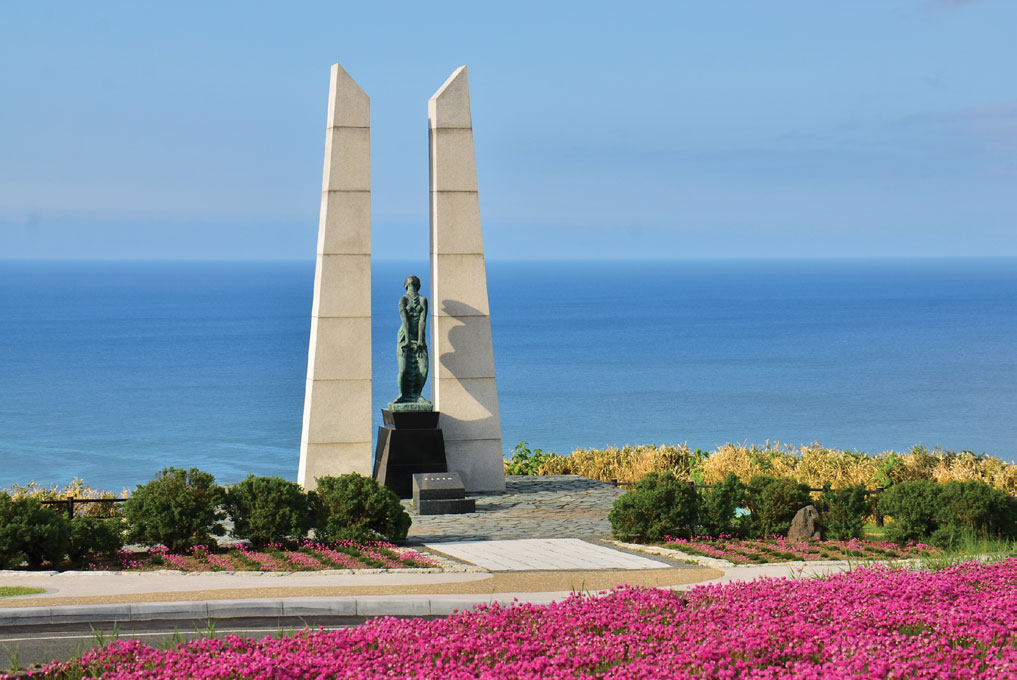 Located on a hill that oversees the Sea of Okhotsk, Wakkanai City and Wakkanai Harbour, Wakkanai Park is best visited in summer when flowers are in full bloom. On a clear day, you can even spot a Russian island called Sakhalin from here. The hike becomes more challenging in winter, but the beautiful blanket of fluffy snow that awaits you makes an excellent payoff.
If you are a history buff, don't miss out on the numerous monuments in this park. On your walking trail to the 100th Year Memorial Tower, enjoy the picturesque seascape and gentle breeze. The structure, which was built to commemorate the centenary of Wakkanai's founding as a city, features the Northern Memorial Museum on the first and second floors, and a 360-degree panoramic view of the city on the top floor. From June to September, the tower is open until 9pm for visitors to enjoy the night lights.
Stop 2: Wakkanai Port Northern Breakwater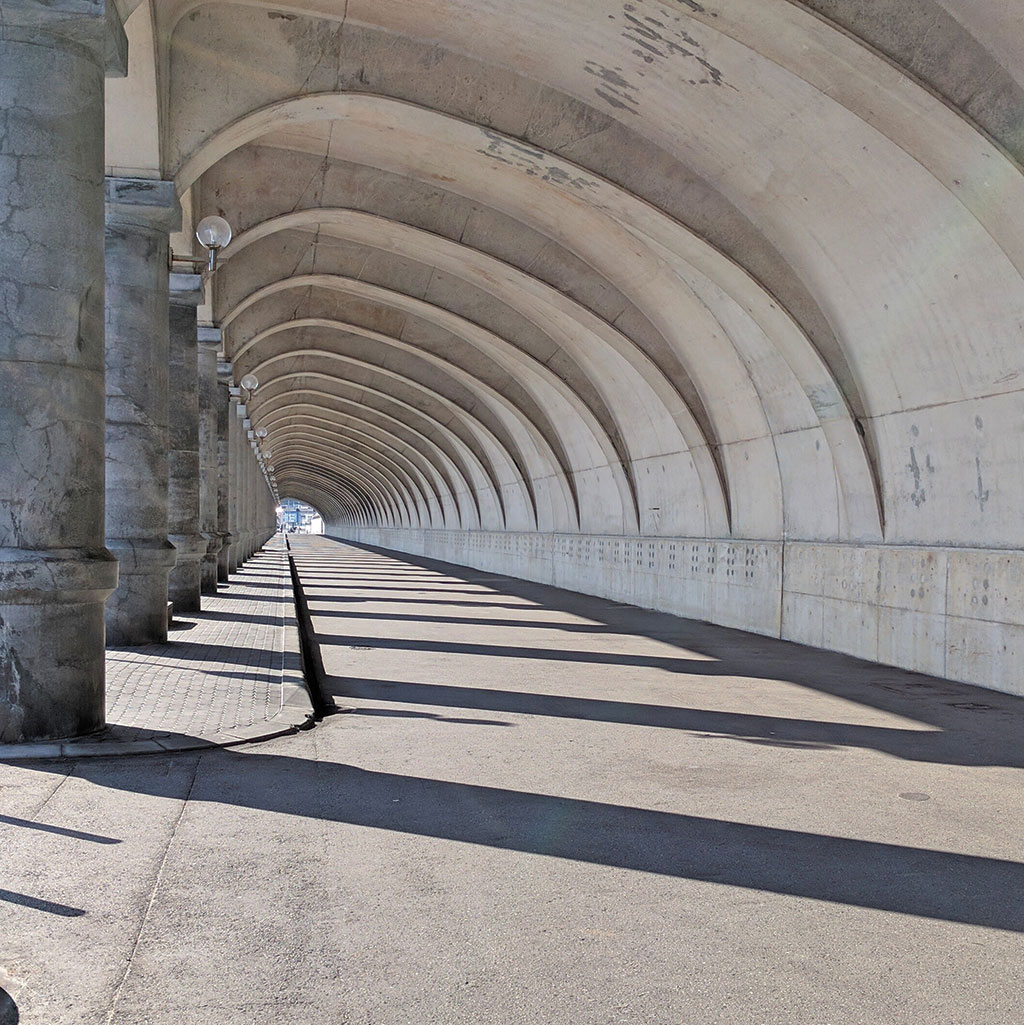 Dome One of the most photo-worthy places in the city, this 427m-long half-arch structure protects the port from strong winds and waves, and was designated as a Hokkaido Heritage site in 2001. Stroll along the walkway to soak up the surroundings. Every August, the city's only summer festival is held at the Breakwater Dome, where visitors are entertained by folk dance shows and a fireworks display at night.
Stop 3: Cape Soya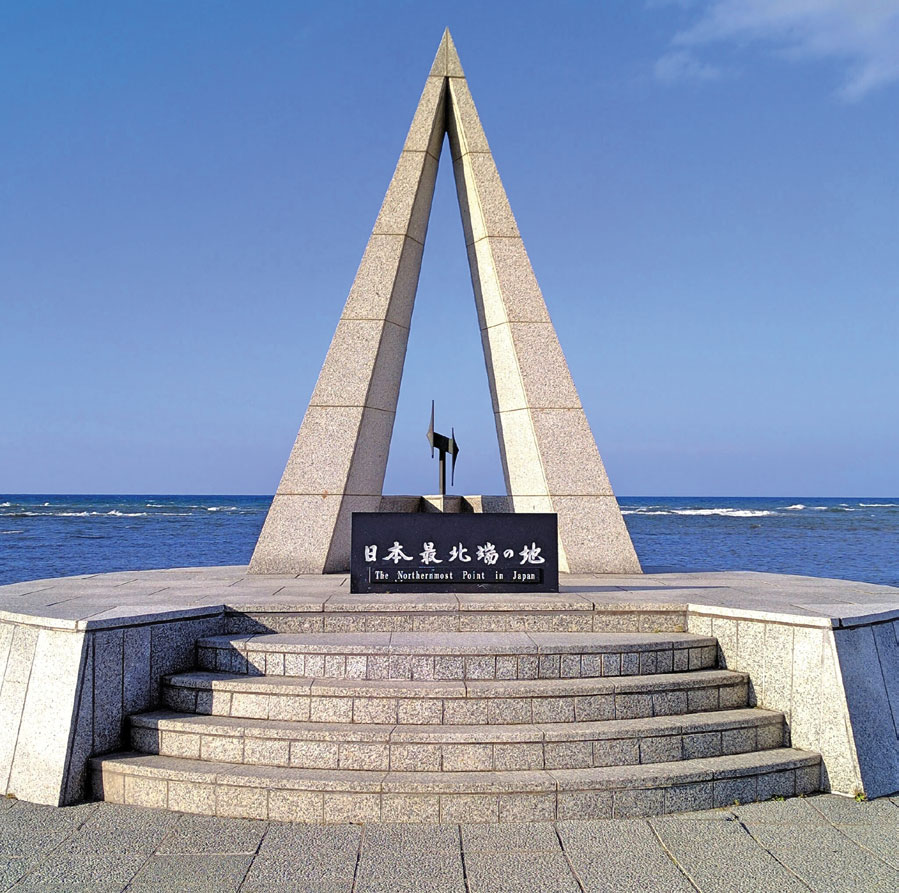 Check out the triangular monument at Cape Soya (Soya Misaki) that marks Japan's northernmost point. If you didn't get a good glimpse of Sakhalin Island at Wakkanai Park, here's another chance for you to do so. Besides the scenic coastline, you can also visit other monuments, including the Old Naval Watchtower, World Peace Bell and Kosodate Peace Bell. Head to Mamiya Diner for a delicious bowl of ramen, as the chilly wind is likely to incite your craving for something warm.
On the south side of Cape Soya lies Soya Hills, a periglacial landform created during the Ice Age. It was designated as a Hokkaido Heritage site in 2004. The hilly landscape is akin to that of New Zealand, with wind turbines scattered across the hilltop. During summertime, a beautiful canopy of green grasses and colourful flowers adorn the slopes. Don't be surprised to see grazing cattle, as there is a population of about 3,000 Soya black cows here.
Stop 4: Wakkanai Fukuko Market
Sandwiched between the Sea of Japan and Sea of Okhotsk, Wakkanai is a haven for seafood lovers — marine products, especially crabs, hardly run out of supply. Spoil your taste buds with fresh crustaceans and sashimi (raw fish) at Wakkanai Fukuko Market. In the hatoba yokocho (restaurant alley), you can also find establishments serving authentic Russian cuisine.
Day 2
Stop 1: Dog Sleigh Race
If you visit the city in February, you can catch the annual and biggest dog sleigh race in Japan at Wakkanai Airport Park. The park transforms into a big play area (Nankyoku Highland) in winter.
Stop 2: Wakkanai West Coast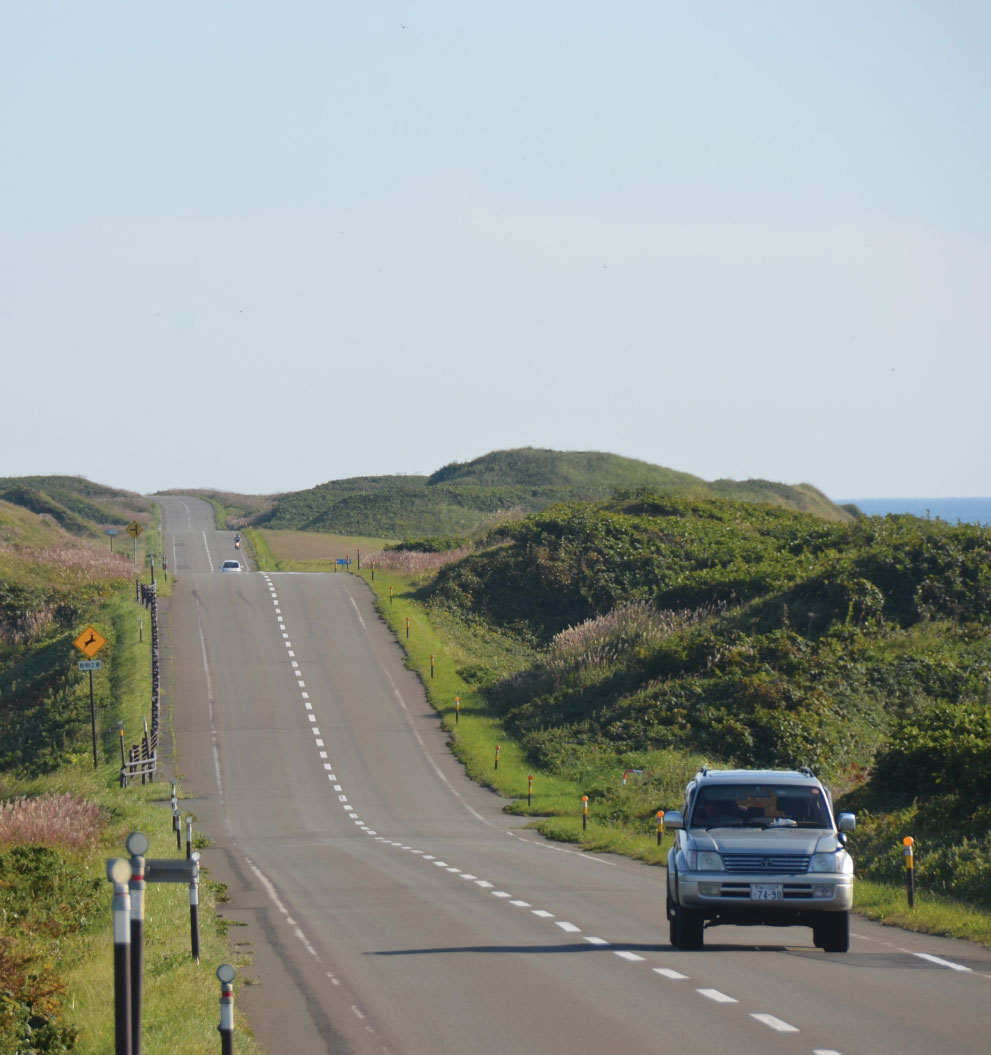 For the best look at Mount Rishiri (which resembles Mount Fuji), travel to the western coast in Wakkanai. This area offers a perfect drive course without any utility poles to obstruct your view. In winter, many harbour seals come to Bakkai Port, where an observation cabin is specially set up for visitors.
Stop 3: Cape Noshappu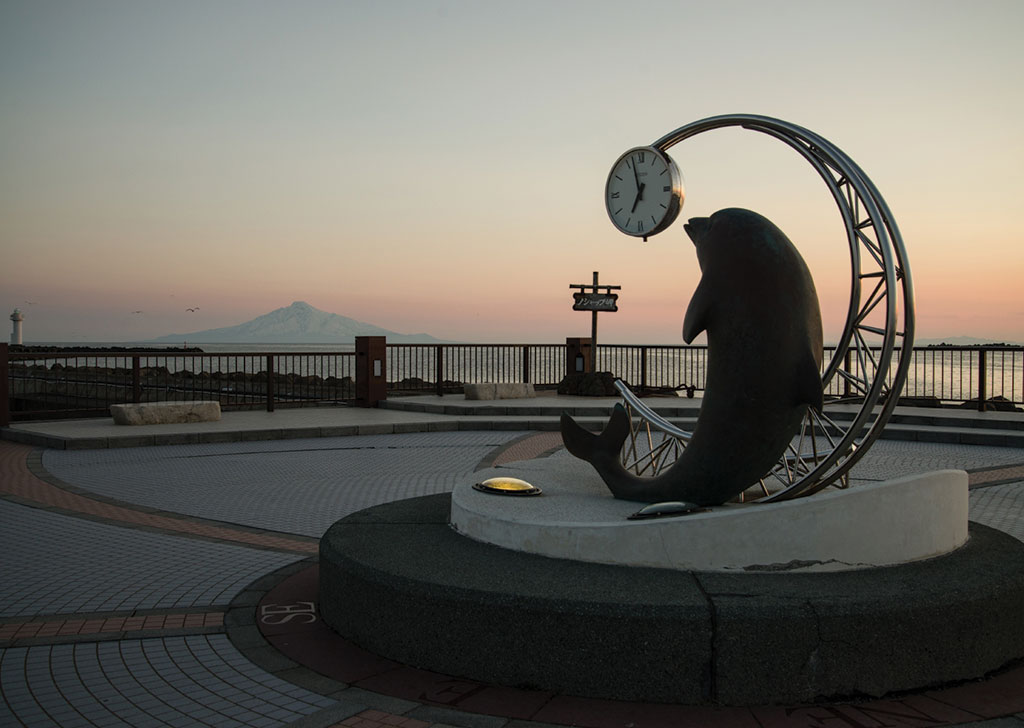 The golden hour in Wakkanai is best spent at Cape Noshappu. Here, you can take a peek at the neighbouring Rebun and Rishiri Islands. Esandomari Fishing Harbor, a park situated on Cape Noshappu, is particularly famous for its glorious dusk view. Find a strategic spot to capture Mount Rishiri and the setting sun as a romantic backdrop for your photos.
If you have time to spare, shop for souvenirs, grab a snack or visit other attractions such as Noshappu Aquarium and the 42.7m-tall Wakkanai Light House (second tallest in Japan).
Stop 4: Doumu Hot Spring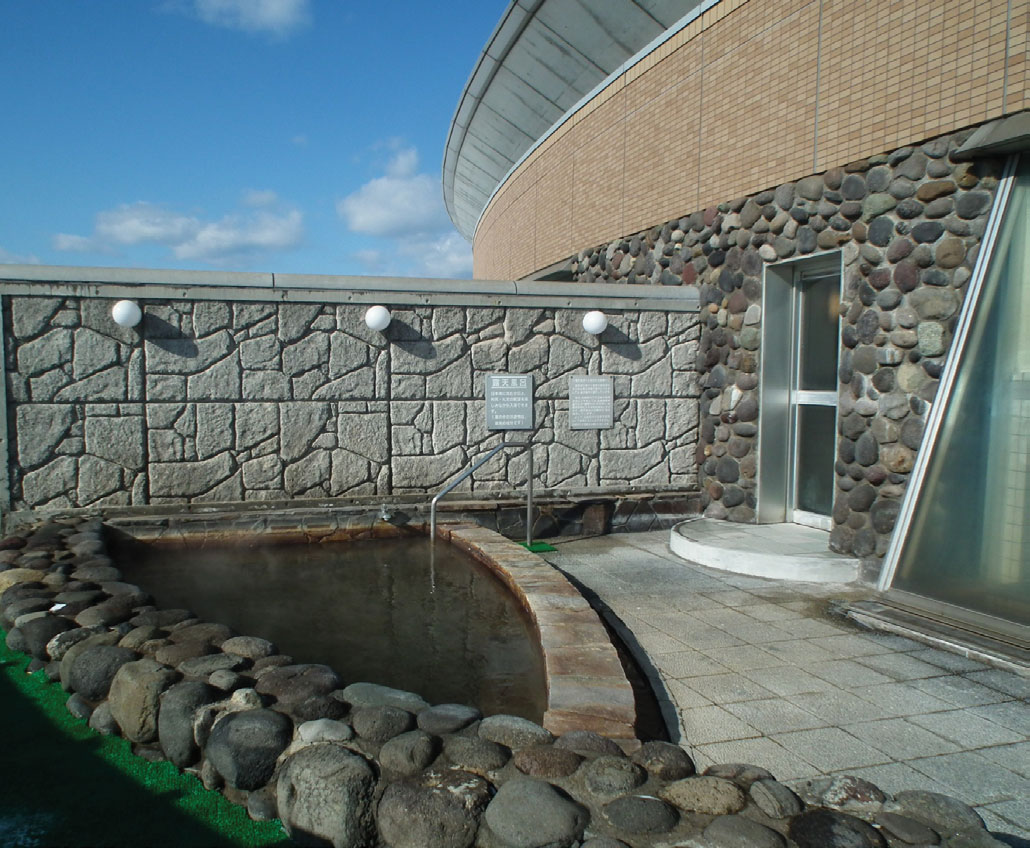 No trip to the Land of the Rising Sun is complete without a hot spring (onsen) bath. Although Doumu (Dome) does not provide lodging, it boasts a spectacular view of the nearby islands and shimmering sunset right from the bathtubs. Wind down after a long day by dipping into a variety of tubs, such as reclining bath, waterfall bath and outdoor tubs. And, of course, you can expect immaculate service in true Japanese style.
Day 3
Stop 1: Wakkanai Ferry Terminal
Before your day trip to Rishiri and Rebun Islands, make a stop at Wakkanai Ferry Terminal for breakfast and to pick up necessities for your excursion.
Stop 2: Rishiri Island
After a two-hour ferry ride, you will arrive at Japan's northernmost inhabited islands. The sightseeing bus allows you to tour both islands efficiently, with its frequency based on the ferry schedule. Each season portrays a different façade of Rishiri Island, all of which will leave you mesmerised — blossoming skunk cabbage in spring, blooming kaleidoscopic flowers in summer, red leaves in autumn and a dramatic spread of white snow in winter.
Mount Rishiri stands at the centre of Rishiri Island. You may choose to follow one of the climbing routes to the summit or simply admire the myriad lovely alpine plants — some of which are unique to the mountain. Alternatively, you can rent a bicycle and ride along a 25km-long route that spans the coastline and forest areas.
A unique experience you can have at Rishiri Island is sea urchin fishing. Fishermen release the sea urchins into an area of the shore where visitors can easily scoop them up with a net. The best part is getting to eat your catches on the spot!
Stop 3: Rebun Island

Nicknamed the Floating Island of Flowers, Rebun Island is located at high latitudes (45° 30´14" N and 141° 4´16" E) and home to 300 varieties of alpine plants. The most iconic flower of Rebun Island is Cypripedium marcanthum var. rebunense (also known as Rebun lady's slipper orchid).
From May to August, you can trek through fields of flowers. Admire the beauty of nature and magnificent blue waters at the northern part of this island — Cape Sukoton, Cape Gorota and Cape Sukai offer vantage points. If you are a fan of bird's-eye views, the recommended sightseeing spot in Rebun Island has to be Momo-iwa Observation Deck in the south.
WHAT TO EAT AND BUY
SUSHI, SASHIMI AND KAISEN DON (RICE BOWL)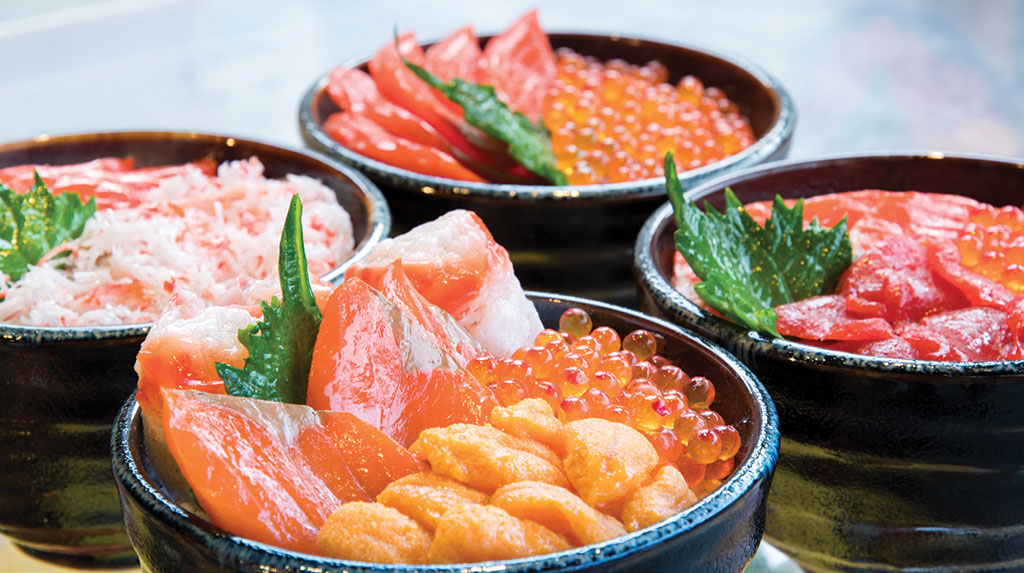 The city's proximity to the sea guarantees the freshest seafood supply all year round.
Where to eat: Local izakaya (traditional Japanese gastropub) in downtown Wakkanai and sightseeing spots, Sushi Tatsu (Wakkanai JR Station area), Takechan Taste of the North (Wakkanai JR Station area)
SEA URCHIN AND CRAB
Although sea urchins can be found in many parts of Japan, the ones from Wakkanai are exceptionally creamy and sweet, with summer being the best season to sample this delicacy. Don't go home without feasting on the crabs of Hokkaido — hairy crab in spring, king crab and others in winter.
Where to eat: Yumehiroba Fresh Seafood Restaurant (Wakkanai JR Station area), Kita Market Yumeku-Kan (Wakkanai JR Station area)
SOYA BLACK ANGUS AND WAKKANAI MILK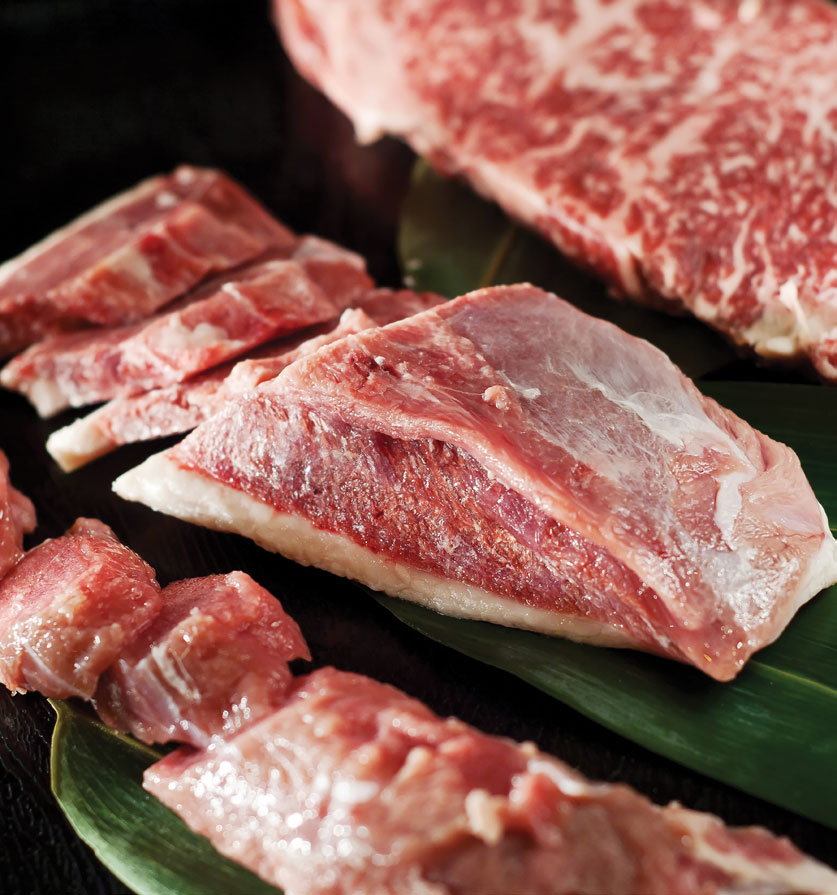 The must-eats in Wakkanai are Soya black Angus beefsteaks and hamburgers, as well as Wakkanai milk — both of which can be enjoyed only in this city!
Where to eat: Vin Steak House (Wakkanai JR Station area), Cape Soya area
Some shops and restaurants only open during summer (June to August). Plan ahead to avoid disappointment!