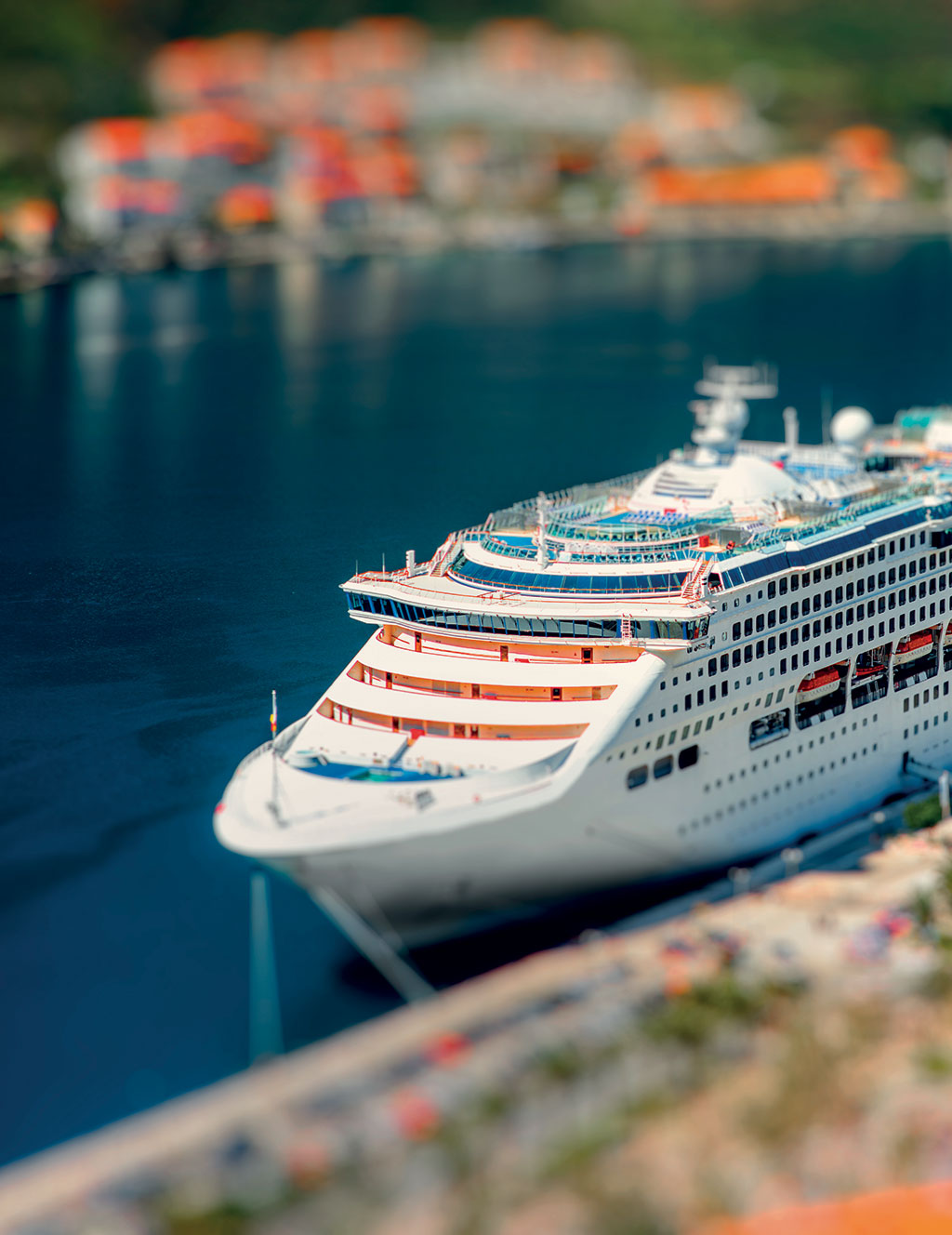 With an astounding array of on-board amenities, it's not surprising that cruising has become the fastest growing category of leisure travel over the past decade. Since 1980 the industry has grown at an average annual rate of about 7% or more, depending on the region. As the industry has expanded, so have the options, prices and amenities on offer – from an overnight cruise-to-nowhere to a six-month odyssey that spans six continents, and everything in between. So what is it that makes cruises so special?
1. GO ANYWHERE
Last year, more than 22 million passengers set sail from more than 700 ports worldwide. Choosing a cruise vacation doesn't mean limiting yourself to traditional sun-and-sea destinations – you can cruise anywhere you want, for as long as you want. Take Oceania Cruises 'Around the World in 180 Days 2017 cruise, for example. Departing from Miami on the resplendent Insignia, guests get their share of tropical paradise – crossing the Caribbean, the Pacific Riviera and French Polynesia – while also taking in more unusual destinations such as Goa, Luxor, Muscat, Quebec City and more.
2. LEAVE YOUR (REAL) WORRIES BEHIND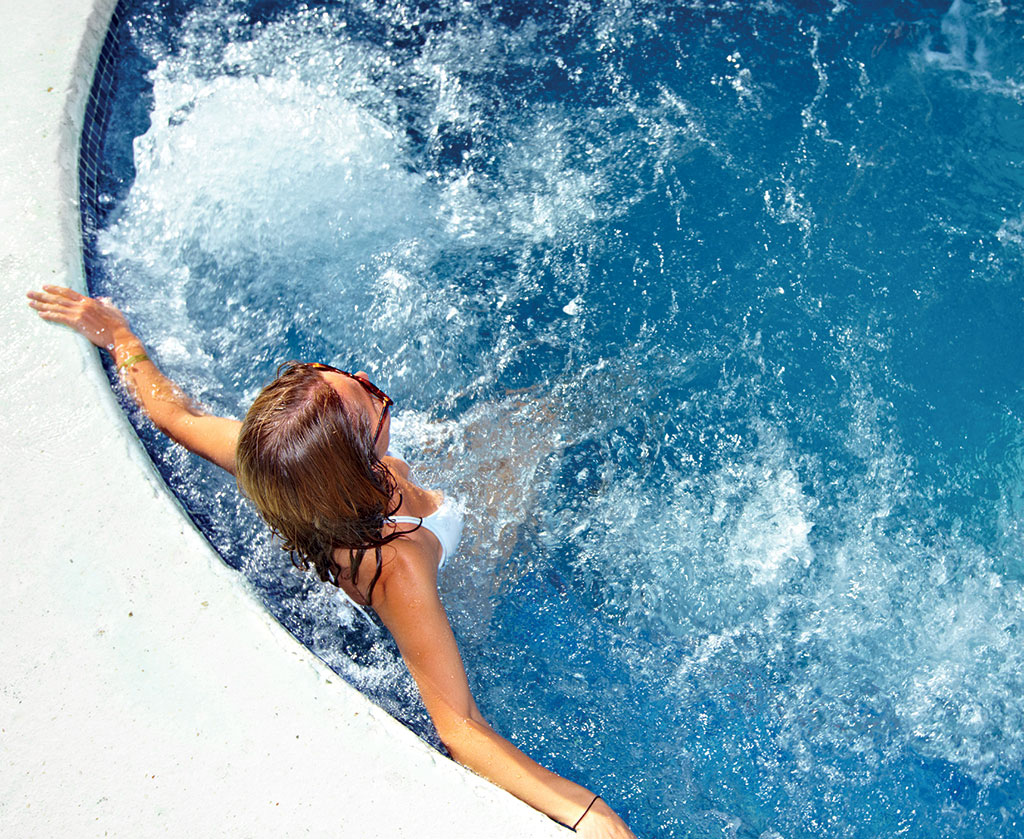 The real benefit of a cruise –the one thing you can't get anywhere else – is its quality of total surrender. Once you've chosen your destination, booked and paid for your cruise and flights, there isn't a major decision left to worry about – even tipping is included! Your most pressing problems are reduced to: Which wine should I have with dinner? Do I want my martini shaken or stirred? Should I hit the hot tub before or after my massage? You also don't have to worry about money – no frantic searches for ATMs or money changers, no fears about pickpockets. Nowadays, all ships have a cashless system, with a passenger ID card or wristband for on-board extras such as spas, shopping and others.
3. HOME AWAY FROM HOME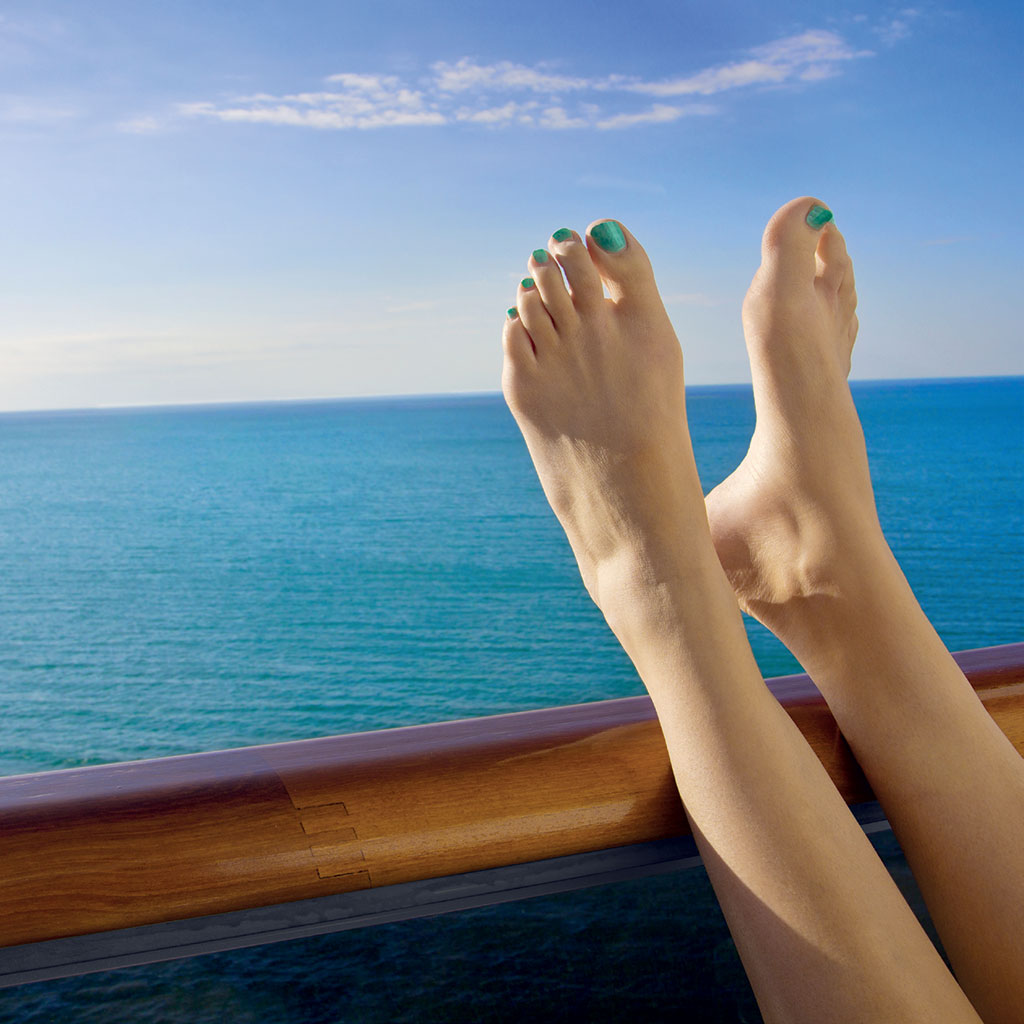 Once on-board, a cruise ship becomes your (tiny) home away from home. Porters bring you your suitcase, you unpack just once – and that's it for the entire trip. Hang up your clothes, spread out your toiletries and get comfortable. Compare this to a breathless 7N6D romp through Europe, and the constant worrying if you remembered to unplug and pack your phone charger each day. Plus, being on the same ship for a week or more means the waiters and bartenders can really get to know you – and learn what you like. That sure beats having to explain for the umpteenth time that you do indeed like your dirty vodka martini shaken, on the rocks, extra dry, with an olive.
4. SUN AND SEA – BUT NO SAND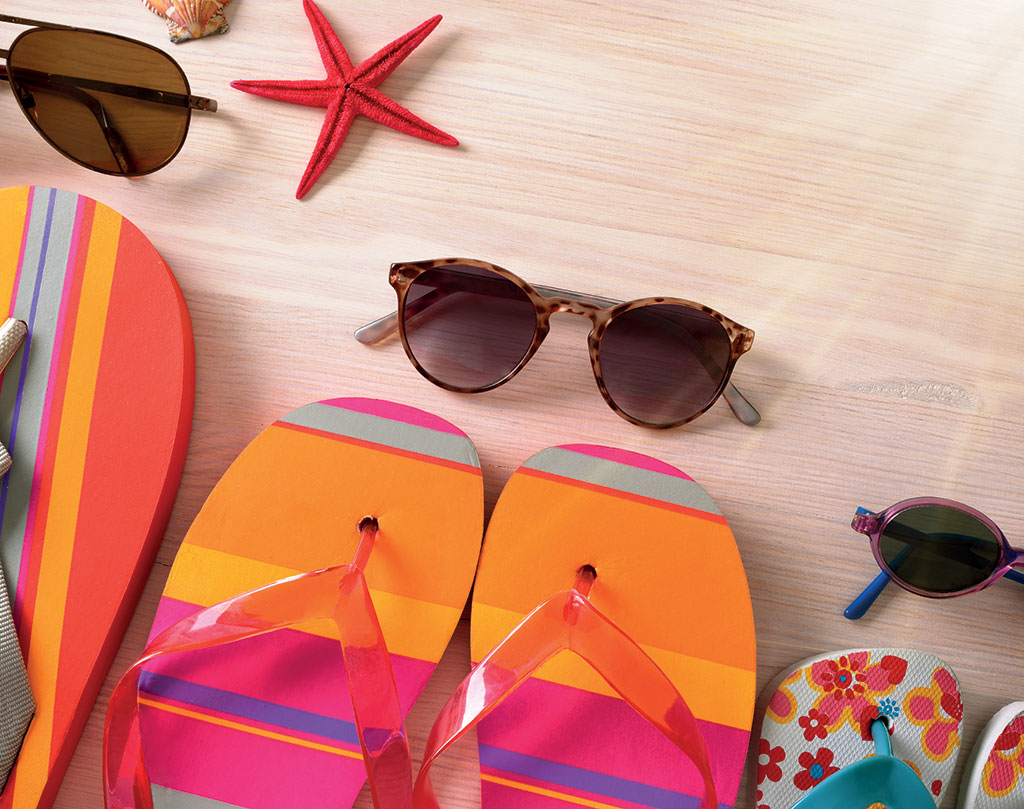 The best part of cruising is that you are always near the water, but out of the sand. Sure, you can hit up the island beaches on a day trip, but none of that gritty, icky sand ever has to make its unbidden way between your 400-thread count Egyptian cotton sheets. Even better, skip the island tours – there's plenty of water fun to be had on board. The Harmony of the Seas – the largest cruise ship in the world features four swimming pools, a water play area for kids, three water slides and two surf simulators. Best of all, you can savour the gorgeous island sunsets from the serenity and comfort of your choice of 10 hot tubs.
5. NO TRAVELLER'S TUMMY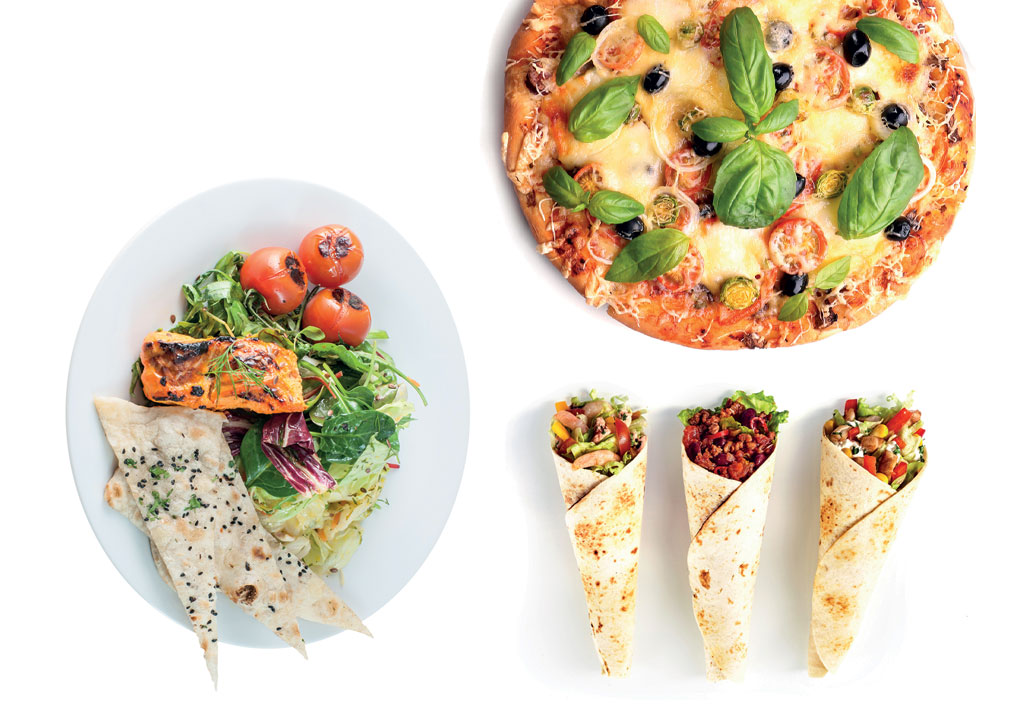 Some people like to travel the world with their stomachs, but for others, the thought of eating from an unplumbed street cart is enough to give them the dry heaves. Cruise ships let you have the best of both worlds. You can experience a wide range of global cuisines all without stepping off the ship.
Take Carnival's Lido Restaurant for example. One of your primary dining options on the cruise line's newer ships, the buffet offers a huge range of food stations to please even the fussiest diner. Pick from Mexican (at the Burrito Bar), stir-fry (at the Mongolian Wok), curries (at the Tandoor) and freshly made pizzas and BBQ.
6. GOURMET EATS AT A FRACTION OF PRICES ON LAND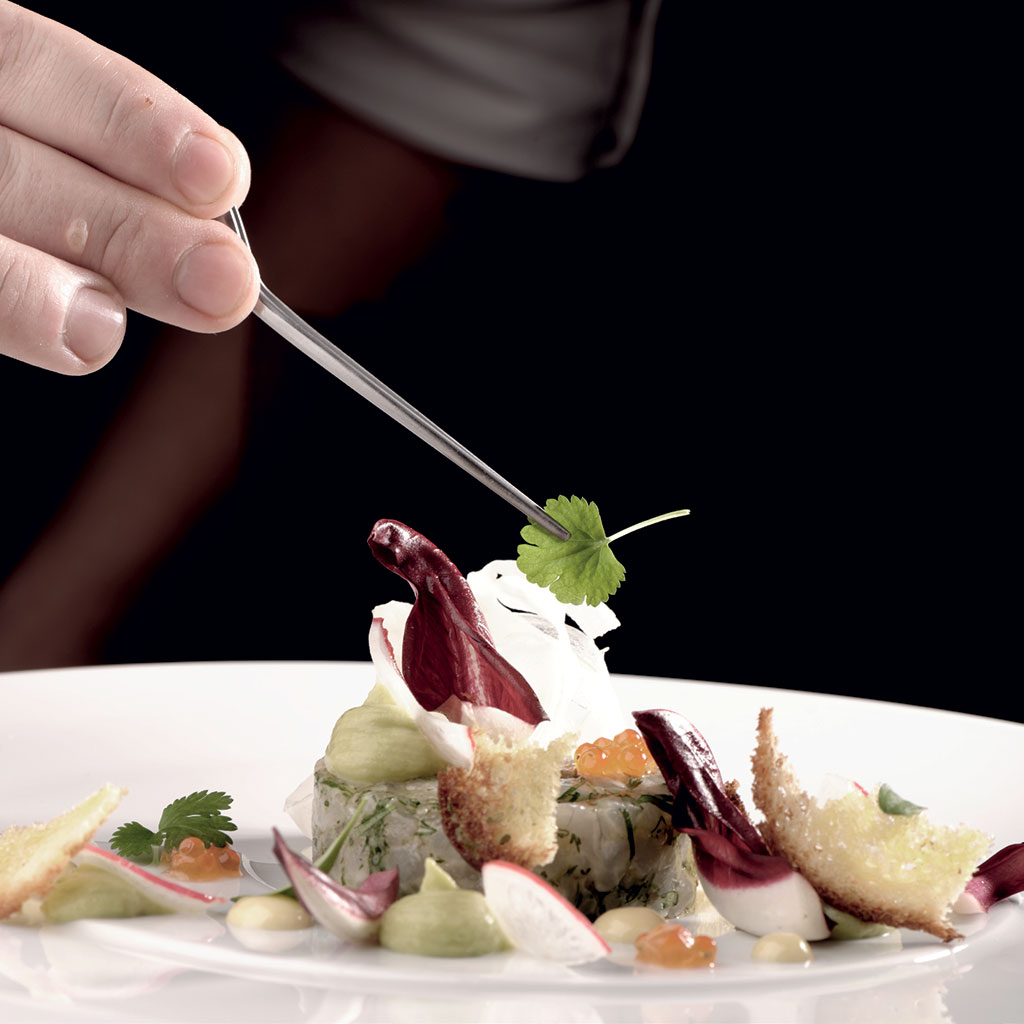 Cruises are renowned for their excellent dining. Many lines have upped the ante by partnering with famous chefs and restaurants – Crystal Cruises has Silk Road, helmed by master chef Nobuyuki Matsuhisa of Nobu restaurant fame; Oceania Cruises collaborated with Jacques Pepin to create Red Ginger; and you can get a taste of the popular Jamie's Italian on Royal Caribbean.
While cruise ship buffets are included in the package price, fine dining extras are limited in availability reservations are highly recommended – and sometimes incur an extra fee. Still, dining on board is a steal. The cover surcharge for Ocean Blue, helmed by Iron Chef Geoffrey Zakarian, is US$39 per person, but that is still far less than US$68 for an order of Dover sole at his restaurant in New York.
7. FUN FOR THE WHOLE FAMILY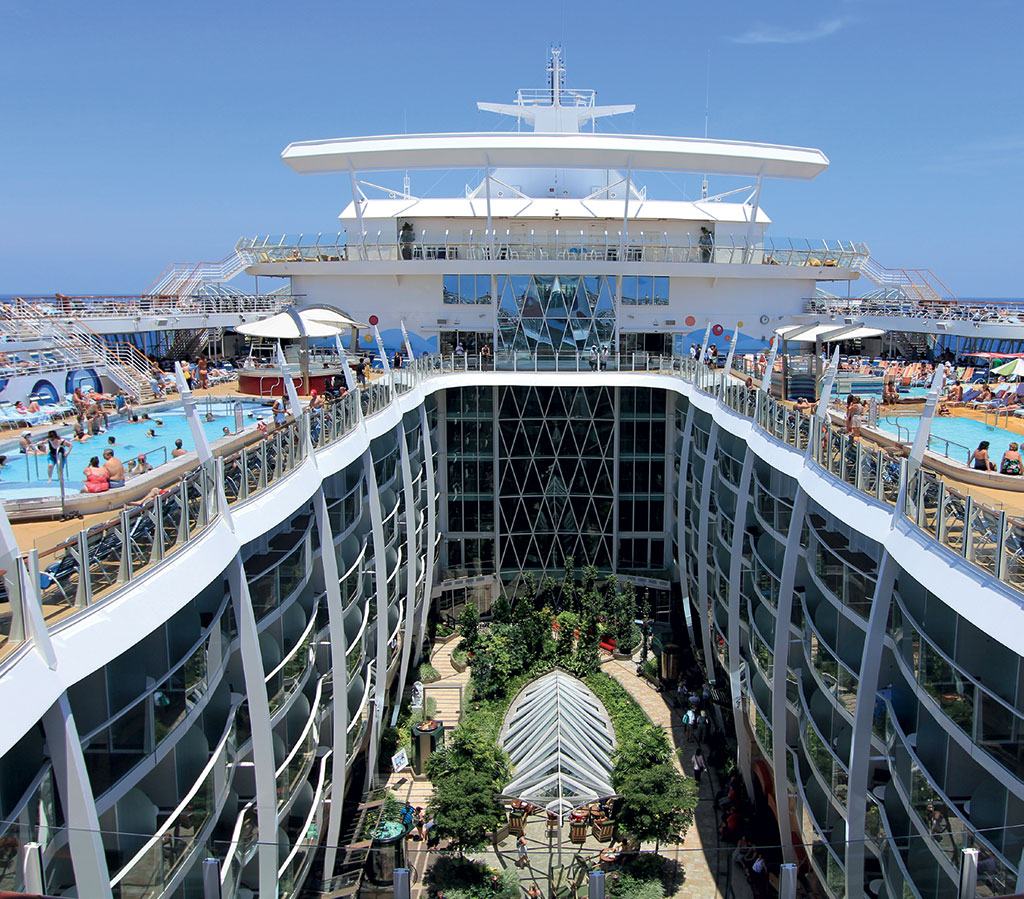 Modern cruise ships are often the size of small cities, and it shows in the range of amenities. On Royal Caribbean's Quantum of the Seas, passengers can play on bumper cars, go roller skating, ride the North Star capsule for 360-degree views – and, best of all, enjoy the first ever skydiving simulator at sea. Soon to come is the first ever go-kart racetrack at sea, once Norwegian Joy debuts in China next year. It will also feature a virtual world unlike anything you've ever seen, with thrilling virtual reality experiences, simulator rides, interactive video walls and hovercraft bumper cars.
Many cruises also come with extra perks for vacationing families. Much like a Club Med experience, these cruises offer private babysitting, access to toddlers/kids clubs and more– the last thing your children will complain about on a cruise is being bored.
8. WORLD-CLASS ENTERTAINMENT
Gone are the cheesy, kitschy cruise ship acts – modern cruises often feature stunning, polished shows that rival their Broadway and West End counterparts. If you love musicals, then check out Royal Caribbean's Mamma Mia! on Allure of the Seas. And if your tastes run more to the classics, Cunard Line's Queen Mary 2 features Royal Academy of Dramatic Art-trained actors performing Shakespeare on their transatlantic voyages.
Not all cruises cater to mainstream tastes – there are niche cruises catering to all sorts of hobbies or lifestyles. There's the annual World Poker Tour cruise with a chance to compete against some of the world's top poker players, or the Monsters of Rock cruise if you prefer rocking out to luminaries such as Vince Neil, Queensryche, Faster Pussycat and TNT.
Art buffs might want to check out the intimate Paul Gauguin cruise through the French Polynesia. Dance aficionados, meanwhile, can shimmy the night away on-board a Salsa Cruise by Carnival Fantasy.