The point is not getting from point A to point B, but the adventure itself, and some of the most luxurious train rides in the world promise just that, an in great style.
Blue Train, South Africa
Touted as a moving five-star hotel, the Blue Train has hosted kings, presidents and celebrities. Its two routes travel between Pretoria and Cape Town or Hoedspruit, passing breathtaking countryside scenery which guests view from plush lounge chairs in their fully-carpeted suites.
As night falls, the suites are converted into bedrooms, with the Luxury Suites boasting goose down duvets and pillows and an attached marble-and-gold bathroom with a full-length tub. A butler is at your beck and call and meals, wines and even cigars are included in your fare. www.bluetrain.co.za
The Seven Stars, Kyushu, Japan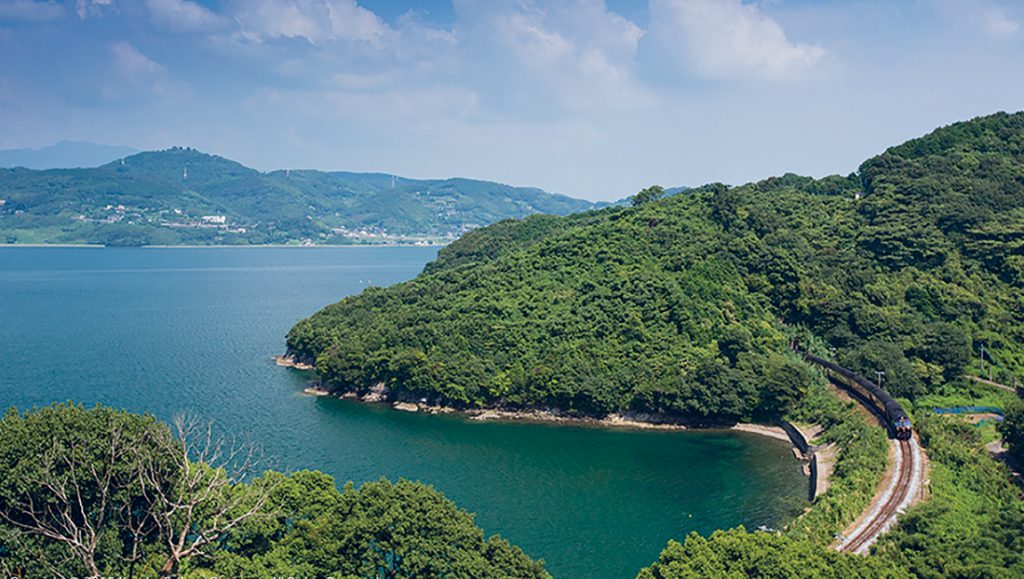 This deluxe 'cruise train' by Kyushu Railway Company (JR Kyushu) traverses the Kyushu region. Fourteen suites that cater to only 28 people boast elegant Japanese aesthetics such as handcrafted woodwork, shoji paper screens and delicate art, and as you trundle past green rice paddy fields and volcanic landscapes, on-board staff who have undergone one-year training stints attend to your every need. Musicians serenade you in the lounge car at night, while the dining car serves up seasonal Kyushu delicacies.
www.cruisetrain-sevenstars.jp/en
Maharajas Express, India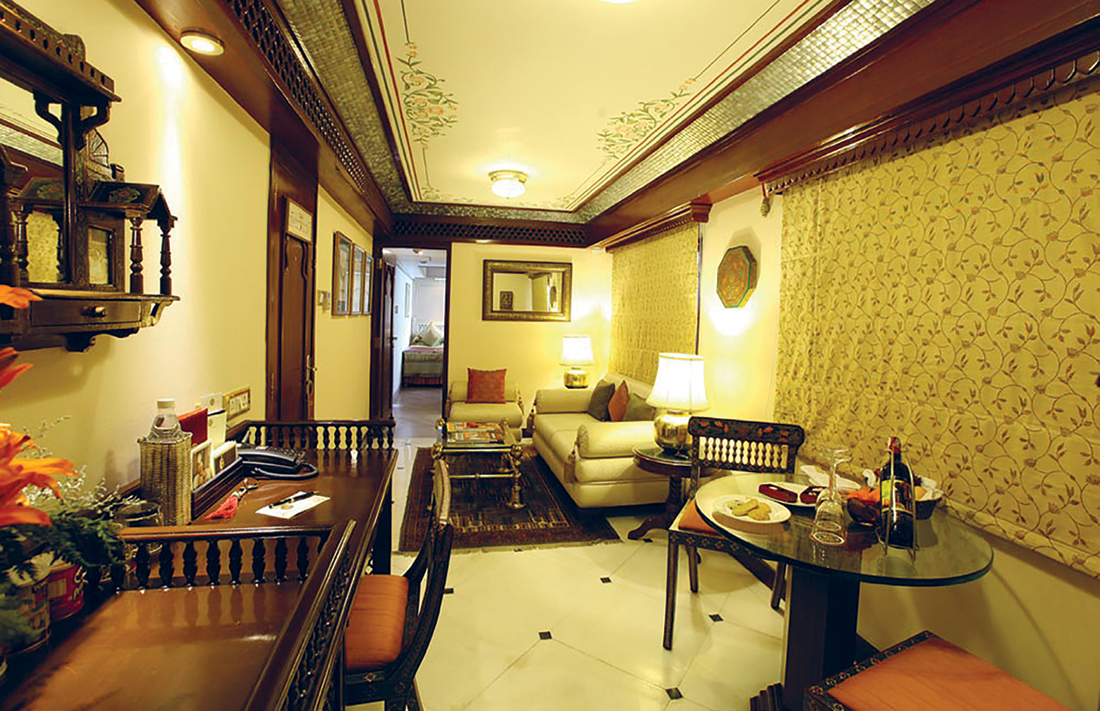 This award-winning luxury train is all about a bygone era of royal treatment. Think marble floors, silk curtains, ensuite bathtubs and butlers. Every cabin – including the grand Presidential Suite – enjoys panoramic views, individual temperature control, LCD TVs, DVD players and Internet access. Inhouse movies and live television also keep you entertained throughout the royal journey, though why you would need that with such stunning views is a good question. You can pick from five different itineraries lasting between three and seven nights, depending on your budget and the facets of India you wish to experience, from magnificent castles and forts to up-close wildlife and dramatic sand dunes.
Eastern & Oriental Express, Singapore to Thailand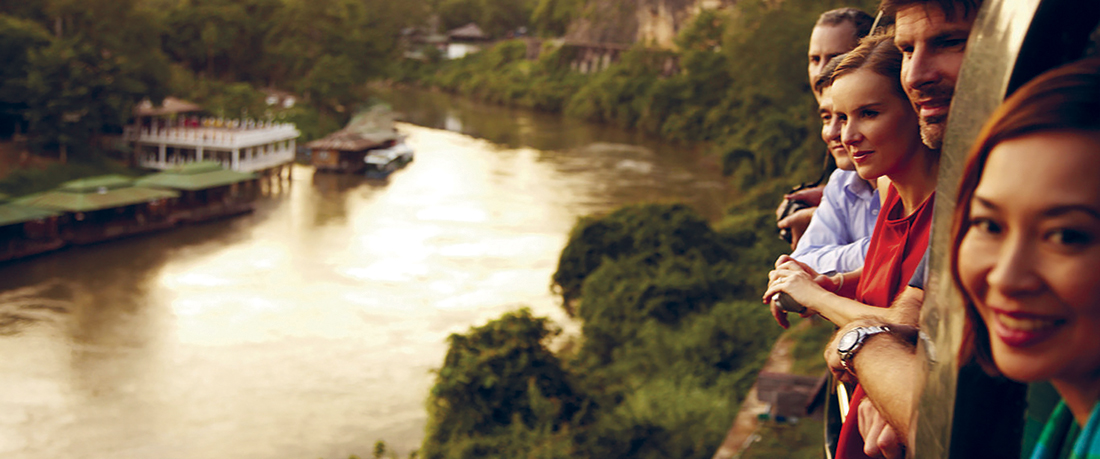 This luxurious train service whisks passengers from Singapore to Bangkok and vice versa, passing through rural landscapes, temples, colonial cities, ancient villages and historic monuments, while passengers rest in their cabins done up with decorative marquetry and fine fabric. Private lounges by day, the cabins turn into plush bedrooms by night with ensuite bathrooms. A colonial-style, teakwood observation car allows sightseeing during the day and serves up cocktails and entertainment after dark while a saloon car contains a boutique selling mementoes of your trip.
www.belmond.com/eastern-and-oriental-express
The Ghan, Australia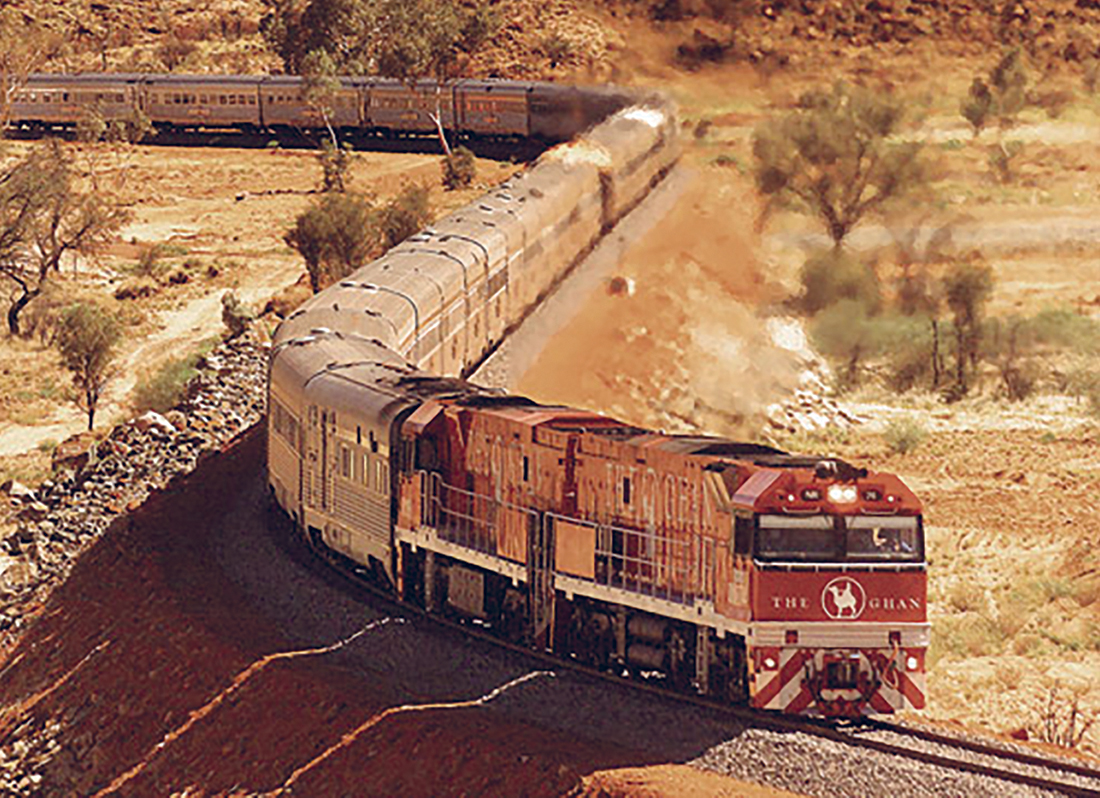 Great Southern Rail's The Ghan runs between the fertile country around Adelaide in South Australia to the tropical splendour of Darwin in the Northern Territories, passing the rusty hues of startlingly isolated Alice Springs. While there are seats-only options on the train, as well as a choice of normal cabins, opt for its platinum cabins and you will find yourself in a private compartment lounging next to picture windows offering views from both sides of the train, and refreshments served to you on request. At night, your seat is converted into a double bed on which you can wake up to breakfast in bed – all-inclusive in your fare price.
www.greatsouthernrail.com.au/trains/the_ghan
Belmond Hiram Bingham, Peru
The Hiram Bingham train service, operated by Belmond, pushes through some of the most romantic Peruvian scenery, like soaring mountains and the waters of the Urubamba River. It departs from the ancient city of Cuzco and pulls into the lost city of Machu Picchu and back, and its carriages, which hold 84 passengers, are furnished in the style of 1920s Pullman carriages, with polished wooden panels, brass finishings and large spacious seats. It has no sleeping cabins but comes with a bar offering live Peruvian music and a dining car serving Andean-inspired cuisine.