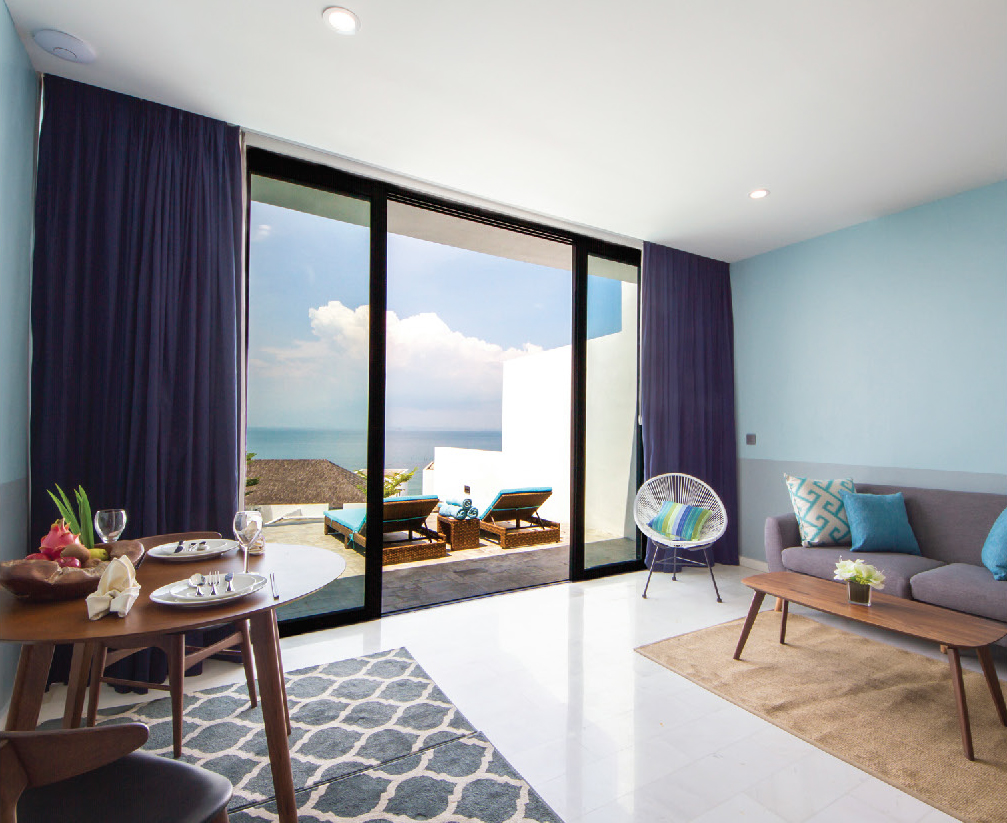 If you are impressed by your stay at Montigo Resorts, Nongsa in Batam, why not consider purchasing a one-bedroom studio apartment under the resort's ownership scheme? A total of 85 seafront-facing units have been planned, and the first phase involves 35 units that range between 1,033sqft and 1,704sqft in built-up area. Montigo Resorts, Nongsa in Batam can now be more than just a weekend getaway. You can actually turn it into your permanent home!
Catering to the trend for smaller homes, these villas are suitable for singles, couples and business travellers. Available in move-in condition, they are beautifully designed and furnished with minimalist aesthetics. All units boast a plunge pool, and have access to the five-star service and amenities that Montigo Resorts, Nongsa is renowned for.
As if that's not attractive enough, note that the multi-award winning Montigo Resorts, Nongsa is just a 30-minute ferry ride away from Singapore and located in the exclusive coast of Nongsa. It sits near lush forests and has an alluring view of the South China Sea. It is an hour's drive from 18-hole golf courses, cultural and historical sites, major shopping malls, and entertainment districts.
These units are being developed by KOP Limited, a Singapore-based real estate developer listed on the Singapore Exchange. With a range of award-winning projects under its belt (Montigo Resorts, Nongsa was recently honoured with the prestigious Asia-Pacific Property Awards (2018–2019) under the Leisure Development Indonesia class), The organisation has a reputation for design and workmanship — you are assured of a quality abode that suits your modern lifestyle.
For ownership details, please visit www.montigoresorts.com/nongsa. Alternatively, contact at +65 8218 3116 or email to montigosales@kopgroup.com