DUBROVNIK, CROATIA
If you are an avid watcher of the HBO series, you might recognise this as King's Landing from the Game of Thrones. Walk the streets of St Dominic that link Ploče Gate with the main street of Stradun — perhaps more familiar to you as where Cersei makes her famous walk of shame in season five. Other architectural highlights with links to the series include Minceta Tower (aka the House of Undying in Qarth) or the 15th-century Bokar Fortress (where Tyrion Lannister and Lord Varys planned the defence of King's Landing).
No wonder then that The Guardian listed Dubrovnik as one of its hottest, must-see European cities in 2018. Rest assured that even if scouting down every GoT shooting locale isn't your thing, there's plenty to do, from visiting ancient monasteries and apothecaries to downing fresh Pilsner in the charming old bars. Dubrovnik is well connected to all major European cities (it is just a two-hour flight from London's Gatwick Airport), so getting there is pretty simple.
VALLETTA, MALTA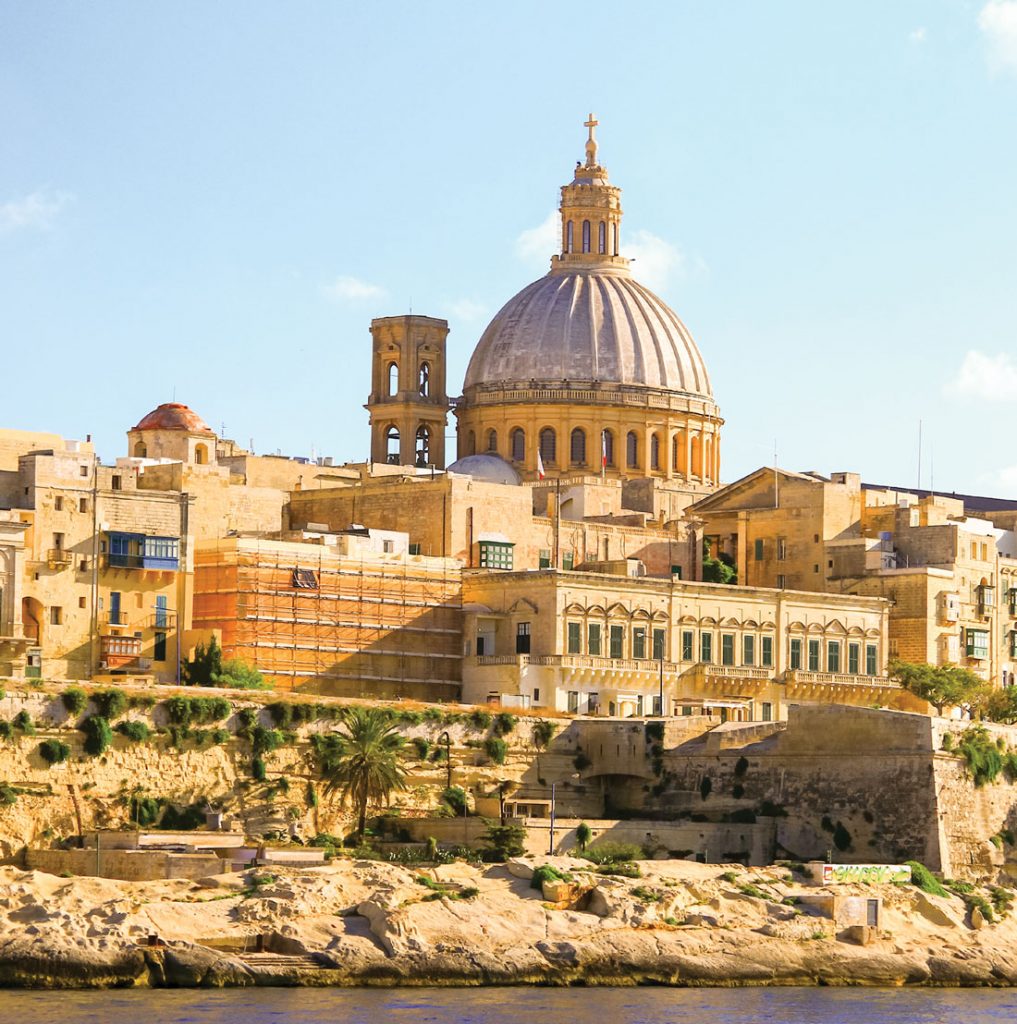 This charming city in the Mediterranean was named European Capital of Culture in 2018 and is set to host a year-long flurry of arts and cultural events, starting with an island-wide fiesta on 20 January. With more than 1,000 local and international artists involved, spanning some 140 projects and 400 events, culture enthusiasts won't want to miss this.
The city itself is charming in its own right. Built by the Knights of St John more than 500 years ago, the city dazzles you with its stunning architecture — don't miss the ancient Fort St Angelo and the Hal Saflieni Hypogeum burial complex that was completely cut out of the rock it sits on. The food and drink options here are also spectacular, especially along busy Strait Street.
The capital city of Malta is serviced regularly by a plethora of low-cost carriers and the national airline, Air Malta. Your best bet is to fly into Frankfurt or Rome and catch a connecting flight. Or, catch a ferry from Sicily and make a visit to Valletta part of a big Mediterranean adventure.
ISHIGAKI ISLAND, OKINAWA, JAPAN
Ishigaki is full of the usual highlights of any dive destination: pristine beaches, well-preserved coral reefs, plenty of fish. But the biggest draw by far — and one of the reasons the island keeps appearing on every world's best diving list — is the immense number of manta rays that congregate in Kabira Bay. Between May and October, dive operator Prime Scuba in Ishigaki says you have a 70% chance of viewing mantas during the dive, and sometimes you'll see as many as 10! For non-divers, there's also stargazing at Japan's southernmost observatory as well as traditional festivals celebrating the island's unique culture.
Sampling the local beef is a must — Ishigaki Wagyu is as well-marbled as the best cuts of Kobe beef. The yaeyama soba here is also worth a taste — featuring white wheat noodles in a milk pork broth with chunks of fatty pork and fish cake, it's a delicious meal that won't break the bank. Ishigaki is well connected to other major cities in Japan, so just hop on a domestic flight out of Narita or Haneda airports in Tokyo.
KURODAKE, HOKKAIDO, JAPAN
The Kurodake ski area is not as famous as other Hokkaido ski destinations such as Niseko, but its steep slopes are legendary. Powder hounds ranked it one of Japan's best skiing destinations for experts. It's easy to see why: think gnarly-treed chutes and plenty of untouched powder. For novices, Kurodake also offers some of the most spectacular snowshoeing trails — on a clear day, it feels as if you're on top of the world.
While it offers one of the longest ski seasons in Japan (it runs from November to May), the best time to visit Kurodake is during early spring, when it is milder. Go in March and enjoy the delightful Sounkyo Ice Waterfall Festival. Stay in the nearby onsen village of Sounkyo — there's nothing better after a day of skiing than a lengthy soak in a natural hot spring, followed by a delicious dinner made from local delicacies.
Fly to Sapporo, then take a JR train to Asahikawa. You can either take a bus directly to Sounkyo, or take a second train to Kamikawa station and catch a bus from there.
PLAYA GRANDE, COSTA RICA
One of the Travel Channel's top vacation spots for 2018, Playa Grande, part of Parque Nacional Marino Las Baulas de Guanacaste in Costa Rica, is famous for two things: surfing and turtles. And it does both spectacularly. Surfers will enjoy the powerful, fast and consistent breaks along the gorgeous beach of Playa Grande — but be careful about the riptide, which can be very powerful for inexperienced swimmers. As for turtles, the beach is home to the second largest nesting ground of the endangered leatherback turtle. Just note that the beaches are closed at night, unless you're with a guide, so that the turtles can nest unhindered.
Other activities on offer include mangrove kayaking, ziplining among the towering Guanacaste trees (the national tree of Costa Rica), yoga, beach horseback riding and more. Wrap up your day with a refreshing cocktail on board one of the many local catamarans that offer sunset cruises — Costa Rican sunsets are a spectacle not to be missed.
Getting here is easy. Hop on a flight to the Daniel Oduber Quiros International Airport in Liberia, then catch either a domestic flight to the Tamarindo airstrip or one of the many affordable airport shuttles.
BAWAH ISLAND, INDONESIA
Just a quick ferry ride and a 70-minute private seaplane flight away, Bawah Island is the ultimate beach getaway you've been looking for — close enough to Singapore and far enough from the crowds. A trip to Bawah is like travelling back in time: while the resort does provide Internet access, it also offers a back-to-nature experience reminiscent of Bali before the impact of mass tourism. Guests stay in 35 eco-friendly yet luxurious villas made by hand from natural materials — all with to-die-for views of the jungles and beaches.
Set in a marine conservation zone, the island boasts pristine beaches, crystal-clear lagoons and untouched jungles. Spend your days lazing away on the beach, paddle boarding, kayaking or hiking, before gathering for a decadent beachside cocktail at dusk. Getting to Bawah Island is simple. After a fast ferry to Batam, transfer to a private seaplane that will whisk you straight to the resort.
CHOBE RIVER CRUISING, BOTSWANA
This is the safari destination you've been dreaming of, say travel experts. Both Forbes and Lonely Planet recently added it to their top 10 destination lists, and it's easy to see why. Botswana is home to the largest elephant population in the world and is an industry leader when it comes to low-impact, environmentally sensitive tours. Best of all, the country recently reaffirmed the ban on hunting safaris, so rest assured the only shoots you'll see are photographic ones.
One of the best ways to take it all in is on a luxury houseboat cruise on the Chobe, one of the most remote waterways in the world. Imagine sailing down the river, marvelling at the wildlife on the banks from the deck of the lovingly restored Zambezi Queen houseboat. There are photography boats available if you want a closer look — just don't forget your telephoto lenses. Qatar Airways code-shares with Air Botswana, making it the easiest — booking-wise — to get to Kasane, the departure point for the cruise.
DUNHUANG, GANSU, CHINA
The highlights here are the Mogao Caves, widely considered to be one of the most important collections of Buddhist art. During its peak in the Tang dynasty, the grottoes housed thousands of monks, nuns, artists and calligraphers. The grottoes recently received a huge facelift so visitors can now enjoy Imax films that let you view cave interiors that are not normally open to the public.
While you're in the region, visit the sand dunes of Yueyaquan National Park, before slurping down a bowl (or three) of authentic Lanzhou-style beef la mian. Ranked #1 on the Lonely Planet's list of top Asian destinations, Gansu probably won't be able to avoid the tourist crowds much longer, so get there before it's too late.
Most people visit the area on a pre-arranged tour. But if you're an independent traveller, Dunhuang is very easy to access from Lanzhou by plane, bus or rail. Just don't forget to book your tickets to the caves in advance.
WHITEFISH, FLATHEAD VALLEY, MONTANA, USA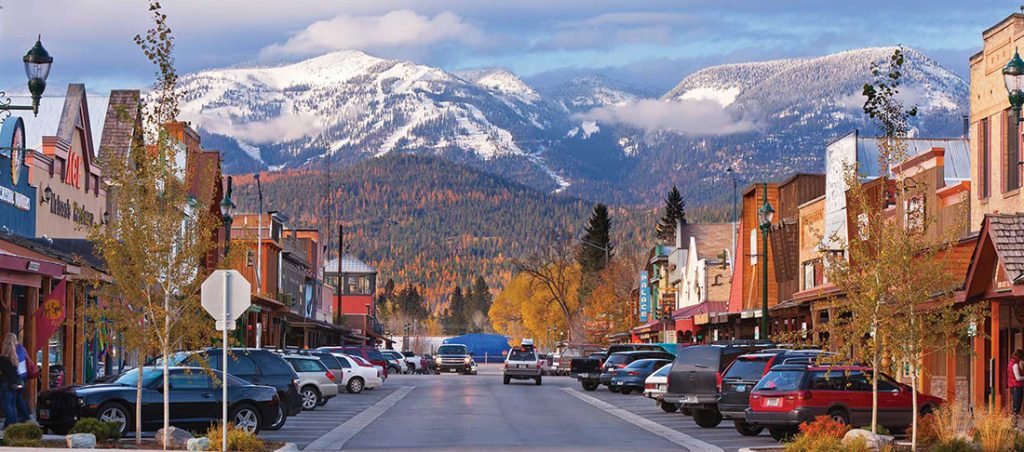 It's all doom and gloom on the environmental front, with climate change experts warning that Montana's glaciers might disappear by 2020. So get yourself down to Montana before their glum predictions come true, so that you can marvel at the majestic ice fields of Glacier National Park.
Station yourself in Whitefish, located at the base of Flathead Valley, and use it as a jumping-off point to explore the area. No matter what season you choose to visit, there'll be something on offer for the outdoor recreationist. In winter, you can ski its world-class pistes (ranked in SKI magazine's annual top 20 listings), while in summer, you'll be spoilt for choice: you can kayak, hike, mountain bike, or simply just lay back and soak in the stunning, big-sky views. Getting there is pretty straightforward. Fly into Seattle or San Francisco, before connecting to Glacier Park International airport, just 15 minutes from downtown Whitefish.