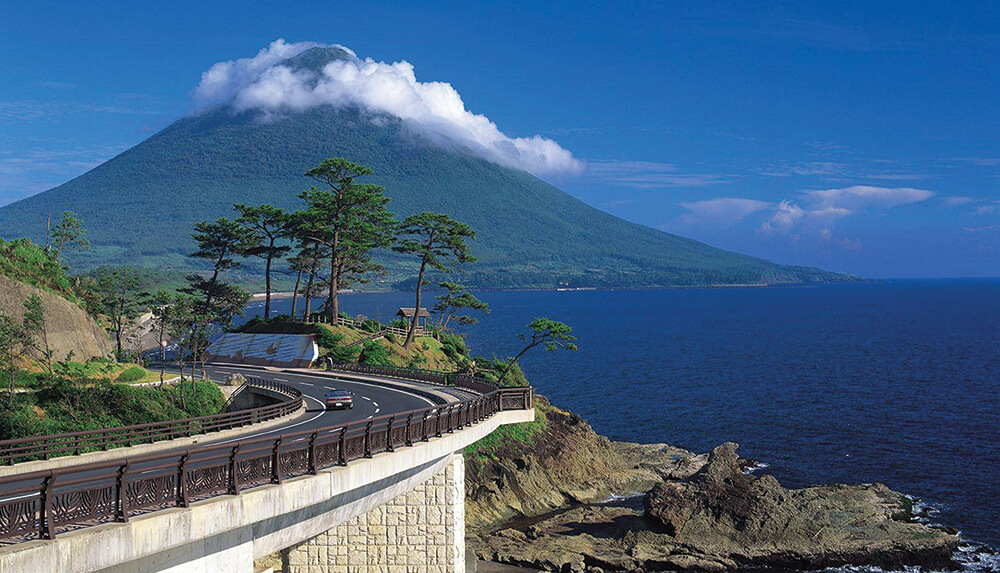 Japan yields beautiful scenery and extraordinary experiences no matter what season.
If you are going to Japan this spring for a road trip, here are some top picks to put on your list of must see.
MUST SEE IN SPRING
Beppu Umijigoku – the "Hells of Beppu" is an assortment of peculiar hot springs of the area, ranging from bubbling mud pools to crystal-blue ponds of mineral-rich waters. They are not for soaking, but if you must, try a different heat therapy at Beppu Hot Sand Bath, where you'll be covered up to your neck in warm sand geothermally heated to aid relaxation..
Mt Aso – Japan's largest active volcano is where you'll get a good sense of the earth's immense power. At Mt Nakadake in the caldera core, take a night trek up a ropeway to witness dynamic displays of volcanic activity happening right below your feet.
Kumamoto Castle – the highlight of Kumamoto is this ancient castle, rumoured to be impregnable even in this day and age. The ornate carvings on the curved grey walls form a beautiful backdrop for the 800 cherry trees that surround the fortress.
Okawachiyama – along the last leg of the drive is Okawachiyama, the famous ceramics and porcelain production region.
Takinoue Park – begin your flower adventure at the east of Hokkaido with the Shibazakura Festival, one of the most unique and beautiful events on Hokkaido's flower calendar.
Shiretoko – this UNESCO World Heritage Site is one of the last slices of pristine wilderness in Japan and within is Shiretoko Five Lakes, formed after the eruption of Mt Iou and resembles the palm of a giant deity. Another body of water to visit is Lake Onneto, which shifts between hues of green and azure depending on sunlight and temperature.
Otaru – this picturesque town is a destination in itself, famed for its fresh seafood, fairy tale-like architecture and a charming collection of musical box workshops and museums.
Sapporo – the end of the drive brings you to the countless shops that line Sapporo city, both above and underground! Take your pick from famous department stores like Daimaru, Esta, Tokyu Hands and Tanukikoji, and when you're done, pop into any of the many noodle restaurants around town for an authentic taste of Hokkaido miso ramen.
Kenrokuen – located outside Tokyo, this beautiful garden took nearly two centuries to complete. Admire the horticultural wonders set on a sprawling hill-top and if good weather holds, try your hand at picking seasonal summer fruit.
Omicho Market – further down the route is the "Kitchen of Kanazawa", a mid-1900s market that squeezes over 170 stores under one rowdy roof, where the freshest catch from the Sea of Japan, and seasonal and local produce from surrounding mountains are still being hawked today.
Takayama – this city in the mountainous Gifu prefecture harbours an old town so picturesque it's like a movie set come to life. There are many sake breweries and miso shops amid its network of quaint little streets, where you are welcome to sample their product offerings.