The idea of solo travel is both exciting and intimidating.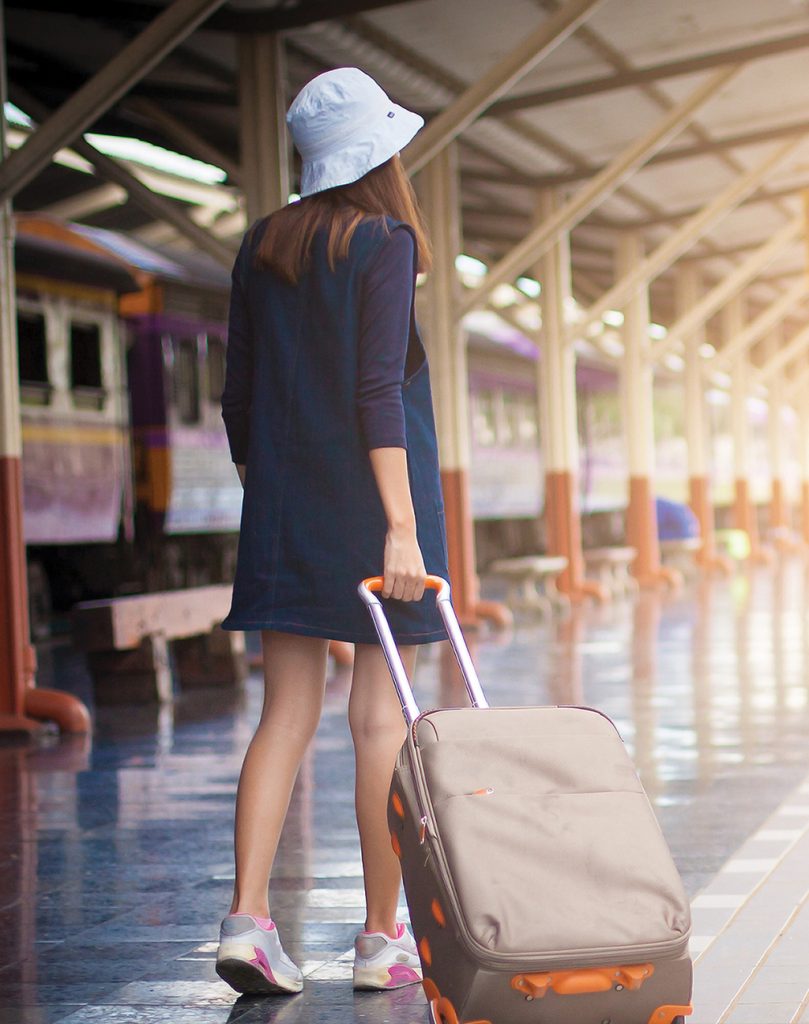 Exploring a city alone gives you a once-in-a-lifetime opportunity to experience a foreign environment. Although you are on your own, this in itself is quite liberating.
Without anyone to influence your thoughts and decisions, you get to spend your vacation exactly the way you want it.
Technology has given seasoned travellers a platform to share their experiences, which has changed our impression of solo travel as a daunting feat. Because things don't always go as planned, the absence of a companion brings out your hidden strengths and resourcefulness. When equipped with a little know-how, a solo trip can inspire and benefit you immensely.
So are you game for a lone adventure? These practical tips will come in handy.
Better prepared than sorry
Before you step out of Singapore's border, prepare yourself logistically and mentally.
Scan important documents, such as your passport and driver's licence, and email them to yourself and someone you trust. Keep printed copies of the scans with you in case of emergencies. Invest in travel insurance with wide coverage, bring adequate medicine and first aid supplies, get the necessary jabs and pack some light snacks like energy bars.
Accommodation, attractions and transport routes are not the only things you need to research. Read up on local customs and etiquette, as well as taboos and scams that you should be aware of. It doesn't hurt to have backup plans. Be prepared for unforeseen circumstances — such as bad weather, transport strikes and missed flights — and opt for Plan B when necessary. Never sacrifice safety for convenience.
Sleep safe and sound
The rule of thumb for solo travellers is to reach your destination before sunset. In daylight, you can better orientate yourself around a new town and acclimate to the environment. Arriving before nightfall also means that you don't have to ply the streets with heavy luggage while looking for your hotel in the dark.
Be extra vigilant when staying at an unfamiliar hotel or a shared facility. Although upscale hotels in developed countries are usually safe, there is no harm in taking precautions. Avoid staying on the ground floor, where non-guests have easy access. Always keep the door security chain engaged and never open the door to strangers, even if the person claims to be a hotel staff. If you are not expecting anyone, verify with the reception.
Leave a trail
Social media not only lets you show off wonderful moments of your journey, it is also a great tool when you travel alone. A location check-in or a photo upload informs your family and friends of your whereabouts. Always let someone know where you are heading and where you are staying. Before leaving a place, give a shout-out on social media or message your loved ones: "If you don't see me posting for three days, something may be wrong. Please contact me!"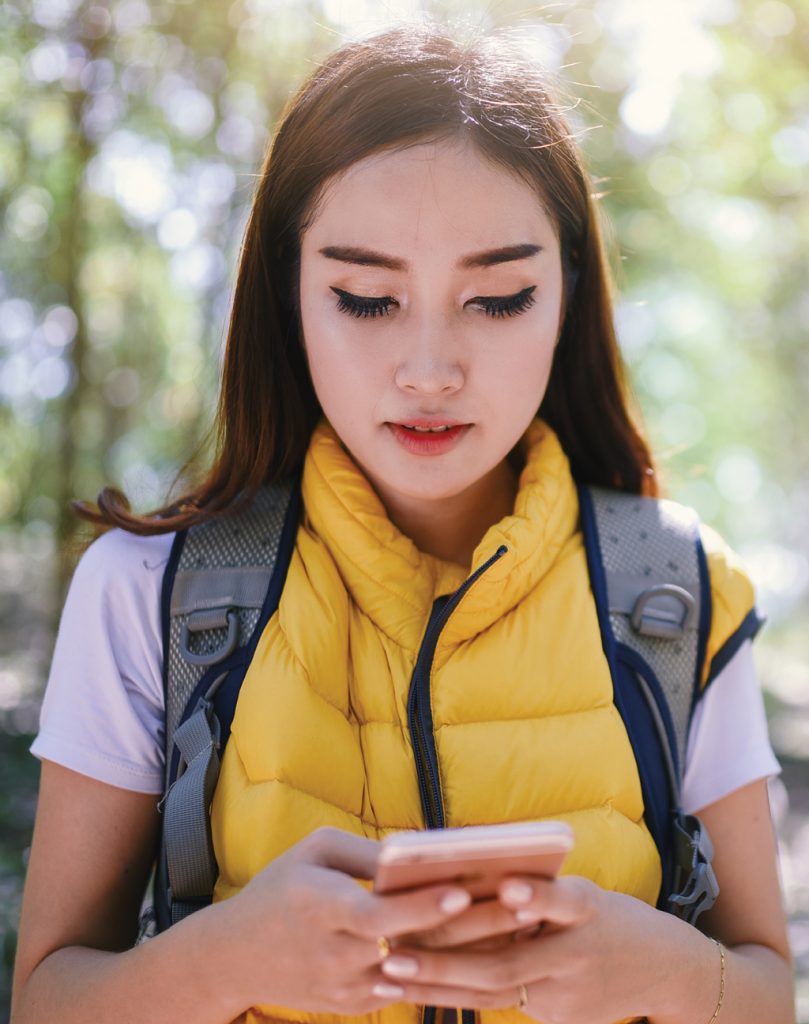 Be aware, not afraid
Tourists make easy crime targets, especially solo travellers.
Hiccups are part and parcel of a journey. If you lose your way or run into problems, stay calm, remain attentive and seek help from local authorities. If you need to look at a map, walk into a store or do it when you are dining at a restaurant. Since most people's eyes are on their phones these days, you can easily navigate around by using an online map, but do so in a way that doesn't make you look like a tourist.
If you are approached by people who make you feel uncomfortable, be assertive and walk to a crowded area. Avoid sharing too much information about yourself. For female travellers, stay away from situations where you may be alone with a man. As some attractions are restricted to group visits, join a group tour for company.
Dress appropriately
Wear clothes that are suitable for the temperature of the area you are visiting; you will feel more comfortable and blend into the crowd easily. In hotter areas such as the Middle East and India, make an effort to wear long sleeves and long bottoms.
Be confident, but don't draw unnecessary attention to yourself. Leave your designer bags and jewellery at home — although single ladies may consider wearing a fake wedding ring! Avoid plugging in to music when you are walking around as it reduces your awareness of the surroundings and increases the risk of accidents, pickpocketing and theft.
Watch your bag
You are the only one to watch over your belongings, so bring only what you can easily carry. As public transportation is a hotbed of pickpockets, use a day bag and carry it close to your body. Ensure that zips are done up at all times and do not put anything in your back pocket.
Buy bags and travel accessories that come with anti-theft features. Keep valuables in an undergarment money belt and separate the notes into different compartments. On crammed buses and trains, lock your arms over your bag. Pickpockets don't wear a stereotypical look — they could be doe-eyed children or a group of women who 'accidentally' bump into you — so always stay alert.
Do your homework or find out from hotel staff how much a cab journey should cost. Use licensed taxis that run on meter and check receipts to make sure there are no extra charges.
Make new friends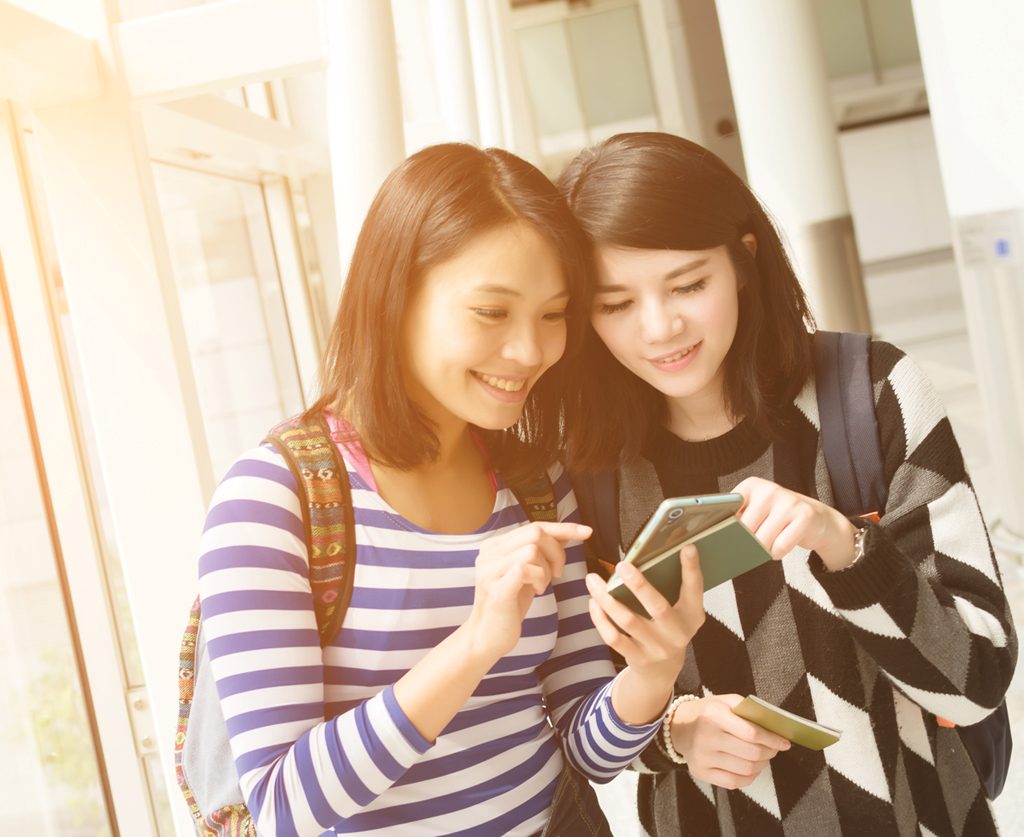 Going solo makes it easier for others — both locals and fellow travellers — to approach you. While a tipple or two can be good fun, do exercise restraint. The last thing you want is to be drunk and alone in a foreign city.
When you appear friendly, people will be inclined to help you, so put on a genuine, radiant smile and make new friends. You'll never know if a chance meeting will blossom into a lifelong friendship. You may even find hosts for your future travels after getting to know people from all over the world.
Embrace your own company
At some point, you would inevitably feel homesick or lonely. This is part of the challenge that you signed up for and a good opportunity to learn to cope with your emotions. Don't let fear get the better of you.
Embrace the pleasure of making your own choices and not having to engage in constant conversation. Wake up at whichever hour you like and plan your day according to your wishes. 'Me' time is just as important as other moments in your life. At the end of the journey, you will emerge a stronger and more independent person.
DESTINATIONS FOR A DAME
While you may feel inspired and delighted anywhere in the world, some places stand out as great options for solo female travellers.
MELBOURNE
Why it's great: Australia is the perfect choice for a first-time solo traveller. There are plenty of accommodation options, the coffee culture is great, the locals are friendly, and everyone speaks English.
TOKYO
Why it's great: In the Land of the Rising Sun, you don't have to worry about eating alone: there are many eateries that cater to solo diners. Plus, authentic Japanese food almost never fails to tickle the palate.
SEOUL
Why it's great: Despite its vibrant nightlife (think club trails and shopping malls that open till morning), you'd feel safe even returning to your hotel late at night
ICELAND
Why it's great: It's the safest country in the world according to the Global Peace Index.
BERLIN
Why it's great: Germany's capital attracts a large number of solo travellers, so you can readily meet like-minded people while relishing the artistic grandeur that it has to offer.
COPENHAGEN
Why it's great: Extremely cycle-friendly (some bikes come with built-in GPS), the capital of Denmark doesn't require a map reading expert to navigate around effortlessly.
ZURICH
Why it's great: Switzerland is renowned for having the lowest crime rate in the world. If safety is your top concern, this peaceful and harmonious city makes an ideal destination.
PRAGUE
Why it's great: Populated by plenty of tourists throughout the year, this city is easily manageable as most major sites are within walking distance.