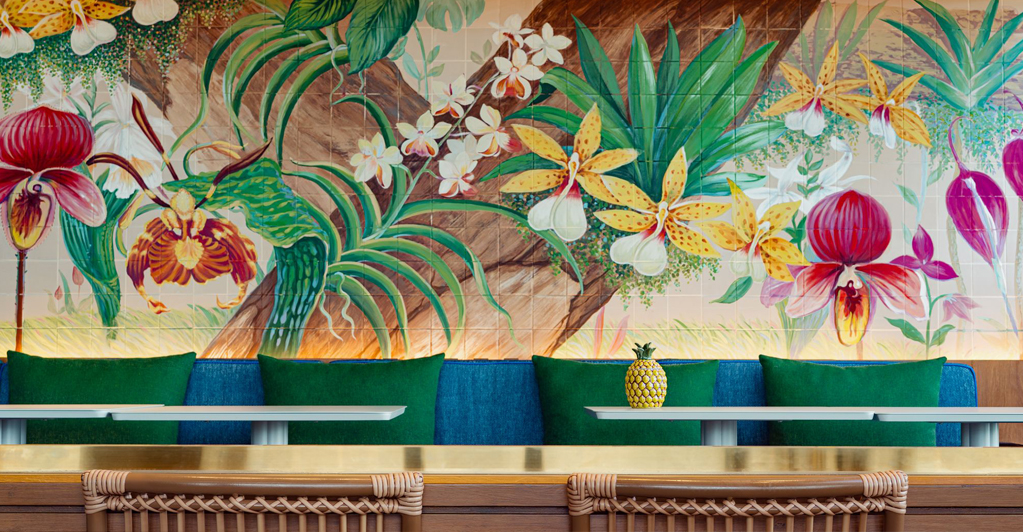 Bar.Yard, a modern day-to-night urban rooftop garden and bar in the heart of Lumphini Park in Bangkok, launches on the 40th floor of the Kimpton Maa-Lai Bangkok.
A Tropical Retreat in the Heart of Bangkok
Sip on playful cocktails inspired by 27 different types of pineapples in this elevated rooftop bar set against the backdrop of the beautiful cityscape and wall-to-wall tropical murals.
A bright and breezy lush haven of greenery, guests can unwind to upbeat electronic music in this oasis beneath the clouds with tiki-influenced cocktails in hand.
Behind the bar counter, surprising local flavours meet familiar spirits to create eclectic and delicious concoctions like the Queens Group Pineapple, a tequila-based showstopper blended with citrusy limes and grapefruit, apple brandy and juice of the local Queens Group Pineapple.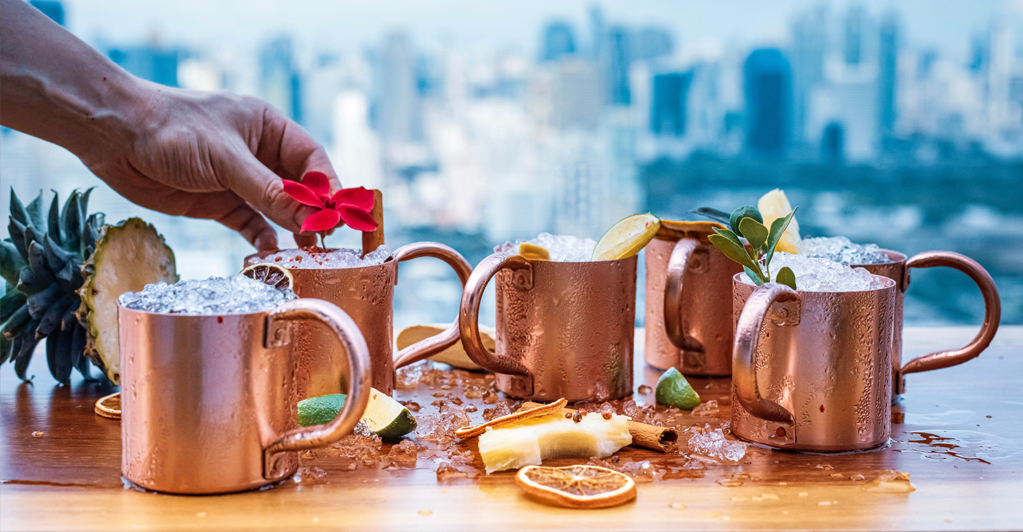 Satisfying Comfort-led Barbeque
Reminiscent of nostalgic backyard barbeques, pair your cocktails with a menu of farm-to-plate, seasonal selections, while enjoying the laid-back oasis in the sky where life is never too serious.
Enjoy this reimagination of a classic backyard barbeque infused with the local touch, from the décor right down to sourcing ingredients and trends.
Crowd favourites include signatures like the Ancho Dark Beer Smoked BBQ Baby Pork Ribs and Seared Fish Tacos.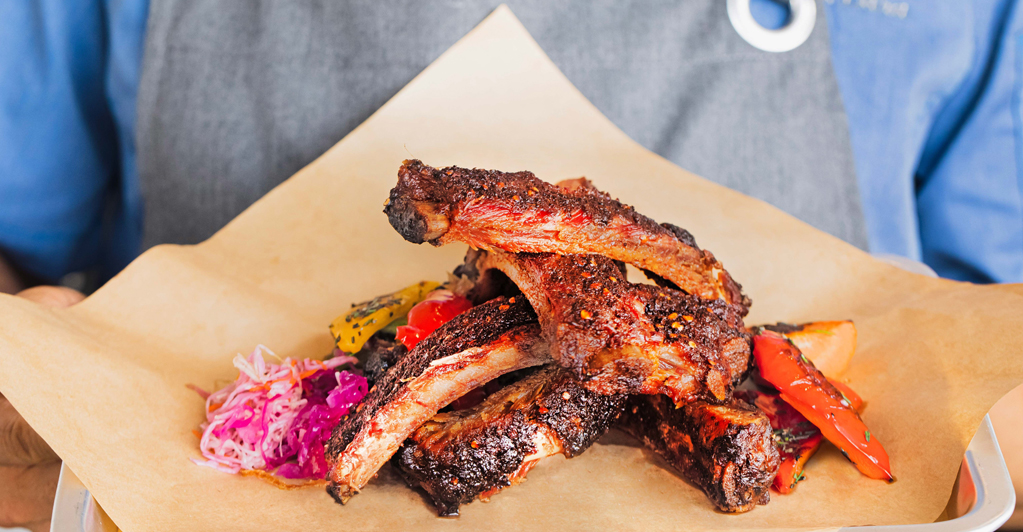 Music to Set the Mood
Music is the soul of Bar.Yard, with a curated playlist designed just for the venue.
Expect exciting line-ups of local and international DJs, playing everything from neo-soul, electro-funk and even contemporary hip hop and disco.
Kimpton Off the Record, the brand's global live music series, will also be launched with a local twist in the coming month.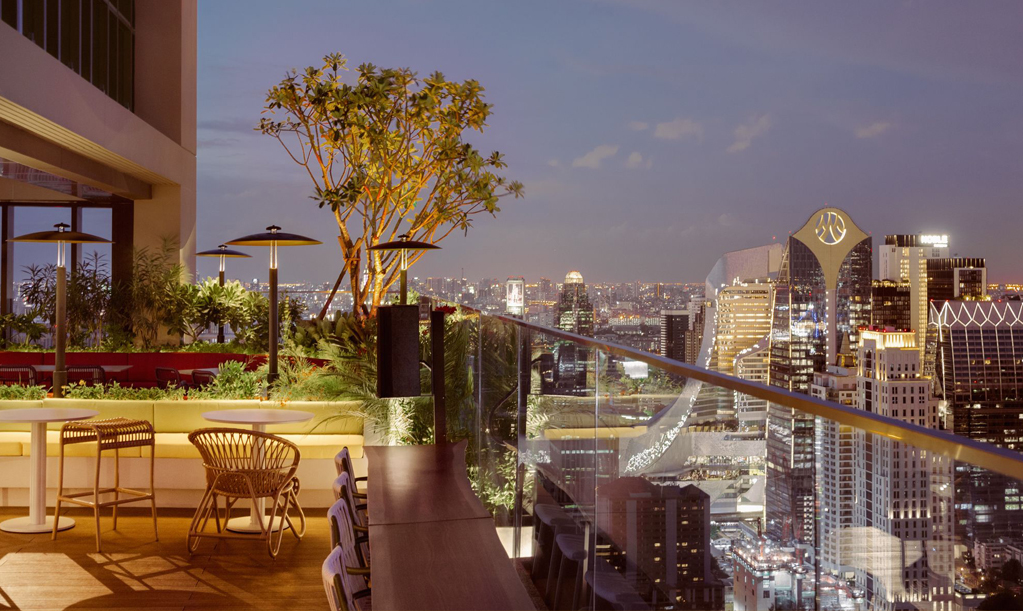 Bar.Yard is open from 4pm until midnight, every Thursday to Sunday. Reservations can be made at +66 ​(0)2 056 9999 or via email at ​taste.kimptonmaalai@ihg.com​. For more information, v​isit ​www.kimptonmaalaibangkok.com/bangkok-restaurants/bar-yard​.