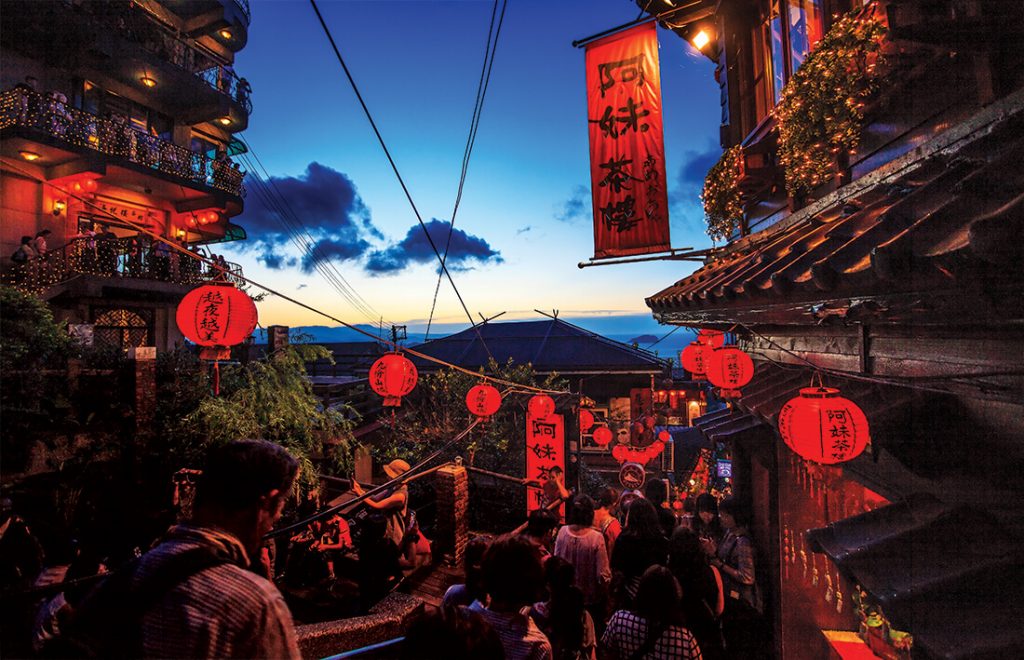 An abundance of nature, a cultural haven, plenty of good food and one of the most hospitable people in the world – you can't go wrong with a vacation in Taiwan. Not convinced? Read on for eight reasons to visit the island, once known as Formosa or beautiful island in Portuguese.
1. WARM, HOSPITABLE PEOPLE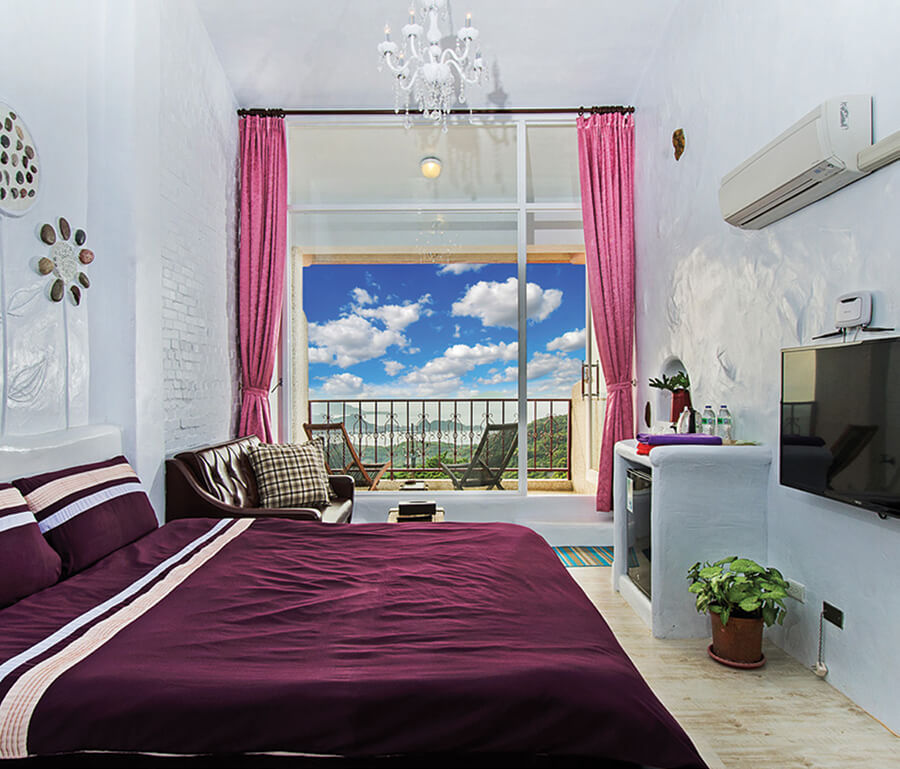 If you are of the camp that believes that the people you meet along the way can make or break a holiday, you will relish the Taiwanese people's reputation for warmth and their friendly nature. For instance, book a taxi for a half-day or even cross-island tour – especially in smaller cities or towns outside Taipei – and the driver will likely also take on the role of a guide and proud ambassador for his hometown, pointing out details not found on tourist collaterals and offering interesting anecdotes about the place that only locals know about. Opt for a stay in a minsu, or homestay, to fully enjoy the experience. There are plenty to be found all over Taiwan except in Taipei, where the minsu business is not allowed. They run the gamut from family-run shared homes to luxurious standalone villas that operate like boutique accommodation, so there's something suitable, whichever experience you fancy.
2. HIKERS' HAVEN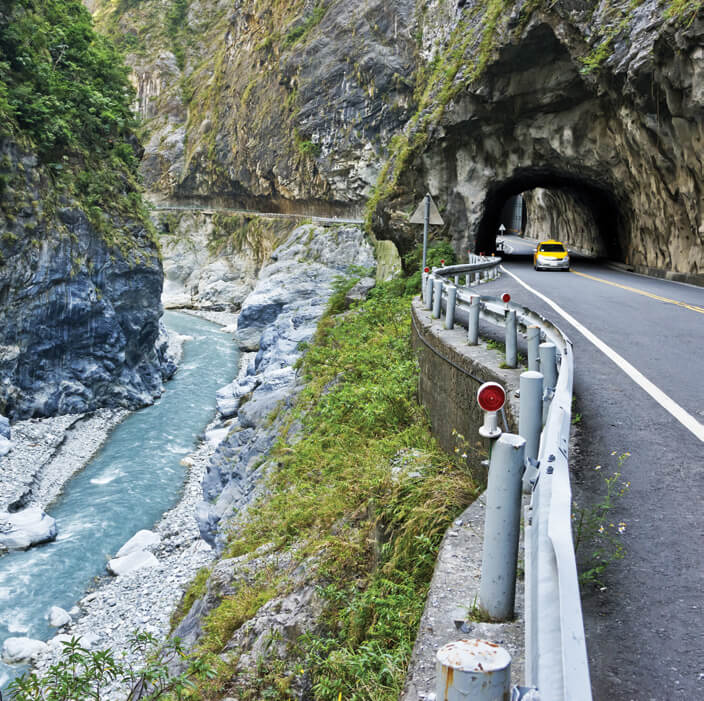 Taiwan has a wide variety of trails for those who want to work up a sweat and get in touch with nature at its lush and breathtaking best. These range from easy walks for anyone who just wants a scenic stroll to beginner hikes and rougher routes that reward tenacity with stupendous panoramas. The nine Yushan peaks form the majestic backbone of the country and can be tackled via two main trails – one from the hot spring town Dongpu and the other from Tatajia. At close to 4,000m above sea level, Yushan is the highest point in Northeast Asia and its otherworldly beauty is compounded by the fact that expert hikers regard it as one of the most straightfoward ascents to make, compared to other mountains in the world of a similar scale. That said, a valid permit and good preparation are still required. For those seeking more relaxing options, the famed Taroko National Park has a number of trails to offer, and even for those in Taipei city, an escape to Yangmingshan National Park is just a short taxi ride away.
3. NIBBLE YOUR WAY THROUGH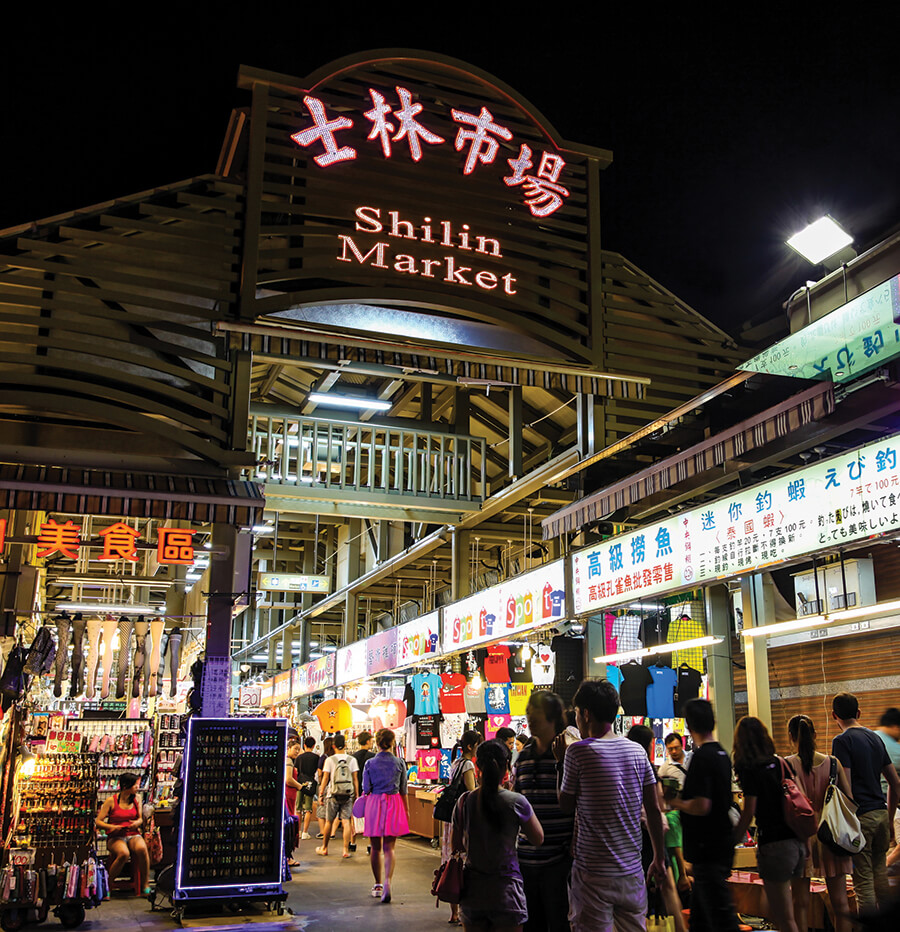 No trip to Taiwan is complete without a visit to the night market. There are numerous ones in Taipei alone. Tourists usually head to Shihlin, the biggest and best-known, as it has both food stalls and shopping but foodies in-the-know tend to prefer the more compact Ningxia, where the sole aim is to eat your way through delicious snacks like oyster omelette, crispy taro balls and sesame chicken noodles. Outside Taipei, there are plenty of famous night markets, some so big it'll take days to eat your way through. Luodong in Yilan county is known for its mutton soup and scallion pancake, Fengjia in Taichung for the da chang bao xiao chang (Taiwanese sausage cushioned in a glutinous rice roll, stuffed with cilantro and other condiments), and seafood at Liuhe in Kaohsiung, just to name a few.
4. SOAK IT ALL IN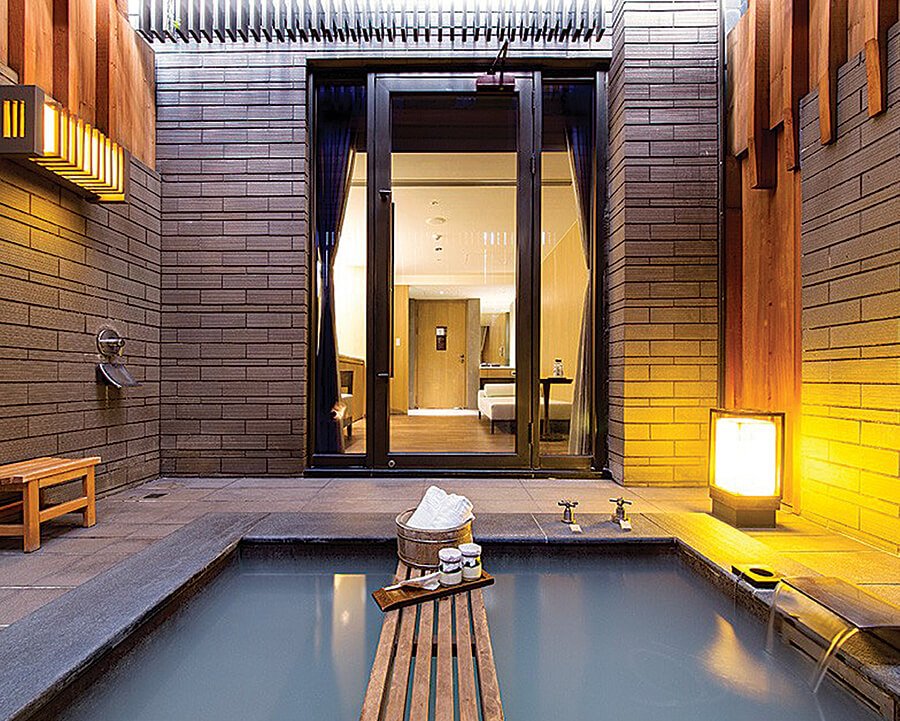 The Taiwanese love their hot springs as much as the Japanese. The island is peppered with hot spring towns such as Beitou, connected to central Taipei by MRT, or Jhihben in Taitung. Book yourself into a luxe resort like Grand View Resort Beitou for an indulgent short stay – rooms come with massive baths so you can soak in the natural, mineral-rich water until your skin is baby smooth and all your weariness has melted away.
For a unique experience, head to Su'ao in Yilan for the cold springs. At 22°c, the clear, colourless spring water is free of the acrid smell of sulphur and will cool you down on a hot summer's day.
5. CELEBRATE LIKE THE BEST OF THEM
One of the best ways to know a country is to join in the crowds. Taiwan is big on festivals, and there are plenty for every occasion and season, ranging from summer music festivals in Kenting, a children's festival in Luodong and a hot air balloon festival in Taitung. Every Chinese New Year, the Taiwan Lantern Festival, a massive display of lanterns and floats that culminates in a light and fireworks show, takes place in a different precinct. The most intriguing – and some say dangerous – festival of all has to be the Yanshui Fireworks Festival. Every year, the small town on Yanshui in Tainan celebrates the last day of Chinese New Year with a cacophony of fireworks and tall racks of tiny but potent "bee hive" firecrackers that roam the town on vehicles, much like a float. It's believed that getting "stung" by a firecracker is a sign of good luck, and you'll see participants crowding around the trucks, decked out in protective gear and helmets. Not for the faint-of-heart.
6. THE RIDE OF YOUR LIFE
Cycling fanatics love Taiwan for its winding mountain climbs and endless bike-friendly highways. The east coast is particularly ravishing for riders, where it's possible to break from the coastal road and cycle through the lush East Rift Valley, famed for its undulating scenery of rolling hills and expansive rice paddies, not to mention the best rice in Taiwan. There are also plenty of cycling paths that cater to recreational cyclists, such as Mr Brown Avenue in Chihshang, which visitors flock to for not just the famed East Rift Valley scenery, but also the Takeshi Kaneshiro tree. The iconic red cedar shot to fame after the Taiwanese-Japanese actor rested under it in a cinematic EVA Air TV commercial, and there's often a queue for photo-taking.
7. SUN, SAND AND SEA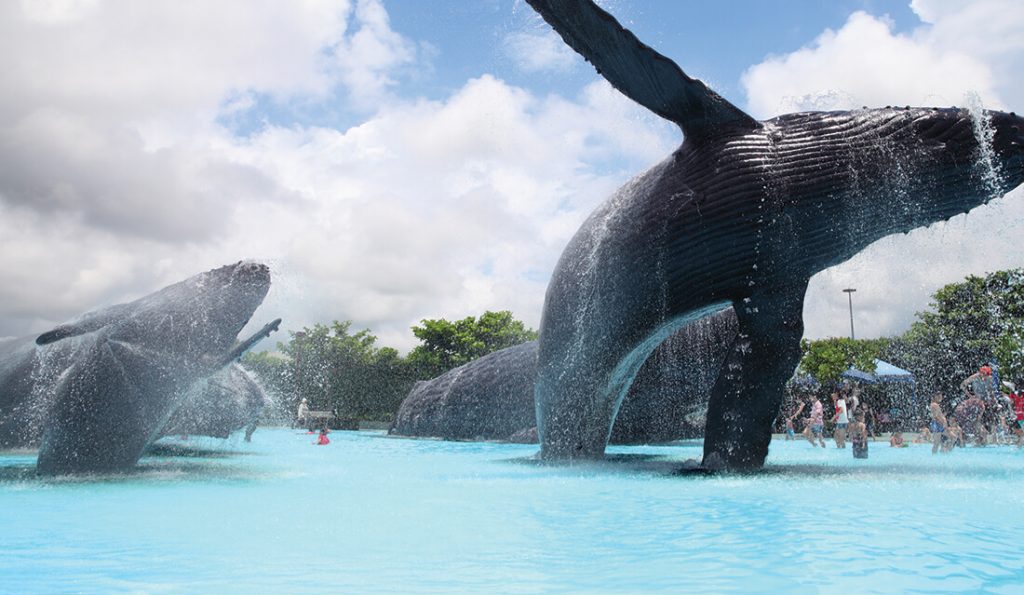 Surfers are often tight-lipped about undiscovered sweet spots for where they can ride the waves, but it's no longer under the radar that Taiwan is one of the best places in the region to surf, not when there is an increasing number of regional and international surfing events and competitions taking place on the eastern and southern coasts of the island. Besides surfing, Kenting in southern Taiwan is a beach paradise for locals. Home also to Kenting National Park and the highly underrated National Museum of Marine Biology and Aquarium, it's as far from city bustle as you can get – although the summer crowds are a different force to be reckoned with.
8. FOR THE LOVE OF ART AND CULTURE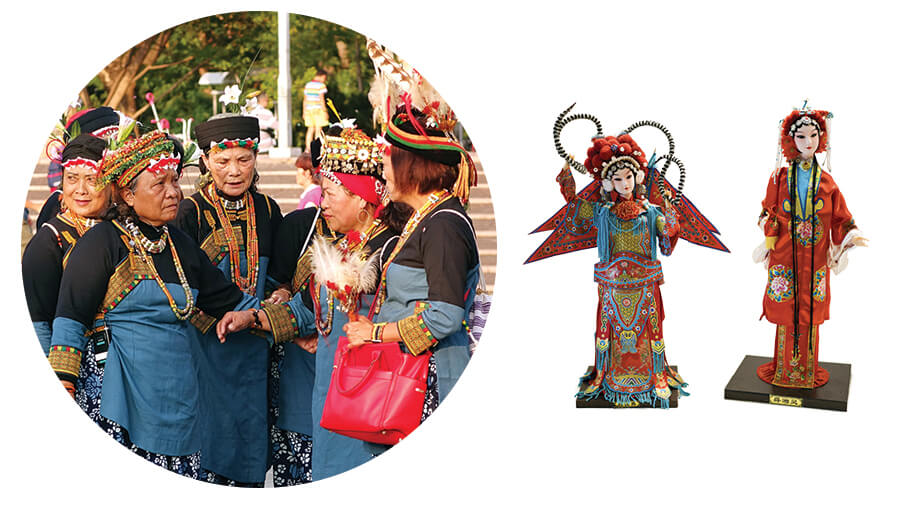 Culture vultures and arts fanatics will find plenty to do in Taiwan. There are a great number of established performing arts troupes, covering everything from contemporary dance and traditional puppetry to Taiwanese opera and aboriginal culture. The best way to find out about what is happening is to head to the nearest tourist office, bookstore, cafe or theatre to pick up brochures or newsletters detailing what's on – this way, you're more likely to discover gems of small shows that may not be as widely publicised. Museum lovers should not miss the Taipei Fine Arts Museum. The building looks a tad shabby from the outside, but the curation and exhibition themes are often both thoughtful and thought- provoking.