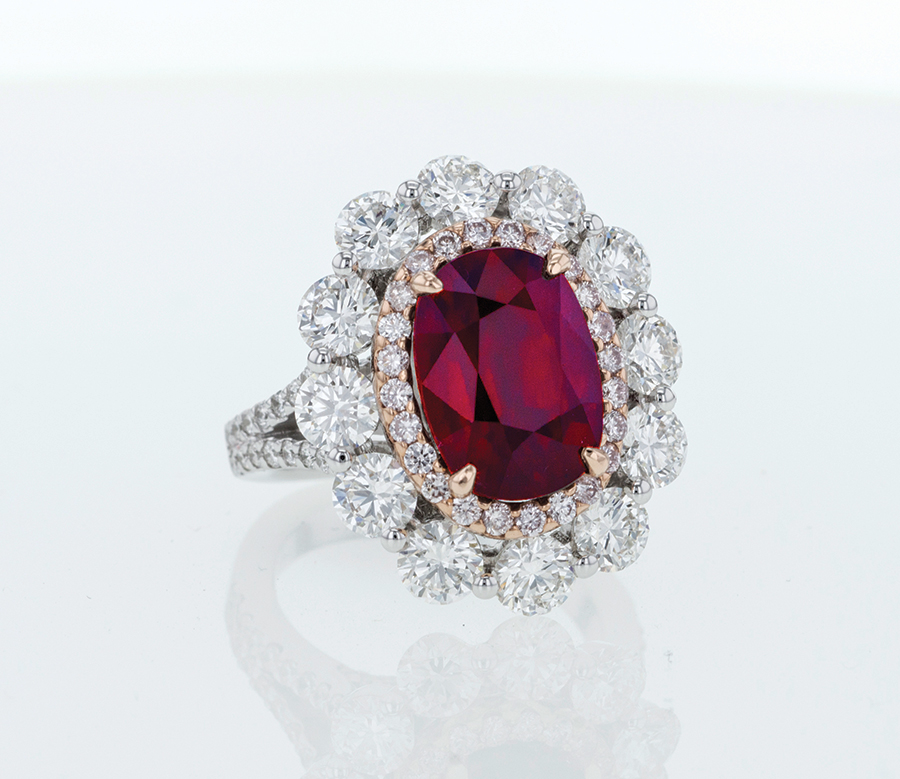 Here's our guide on the important things to consider when buying jewellery for investment.
"But square-cut or pear-shaped, these rocks don't lose their shape. Diamonds are a girl's best friend," cooed Marilyn Monroe in her iconic 1950s ode to materialism that would have sent many women down the sparkly path.
From pop culture and commercials that equate love with jewellery to the Chinese tradition of presenting brides with a betrothal four-piece jewellery set of gold, or si dian jin, jewellery is no longer a luxury accessory. Instead, its value has transcended to become an eternalisation of love, a status symbol, and — in recent years — an investment asset.
Whether you buy jewellery as mementos of milestones in life, or to add to a collection, there is no denying the gravitas that comes with owning a fine art deco sapphire ring or marquise-cut diamond earrings. But there is a difference between splurging on impulse-based on-trend accessories and putting your dollar (and sense) on fine pieces that promise to yield profit down the road.
"It is an investment in your present happiness and your future," says Simon Teakle, founder of Simon Teakle Fine Jewelry & Objects. Teakle was a manager with the jewellery department in Christie's New York for 20 years. "Buying rare and signed one-of-a-kind jewellery is similar to buying fine art; you can invest in it and it becomes part of your pleasure and your portfolio."
Unlike most investment assets, jewellery can be enjoyed any time within ownership — you don't have to stash it away in guarded vaults. So long as they are not at risk of getting damaged, your investment pieces can be flaunted. Hence, commit yourself to something you love and would gladly own as part of your ensemble. Developing a good eye and gleaning knowledge from experts' opinions can also make the difference between landing yourself a quality bauble and a pretty rock.
A shiny future for wearable investment
The value of jewellery has increased by almost 147% over the past 10 years, reports the Knight Frank Luxury Investment Index (KFLII) in 2016.
Although 2016 registered a paltry growth rate of just 3%, 2017 has been a marquee year for jewellery investment, thanks to the high-profile sale of the Pink Star, a 59.60-carat diamond in vivid pink, which became the world's most expensive jewellery piece when it went under the hammer for a cool US$71.2 million. The global jewellery market is also set to sparkle, and is on course to grow at a rate of 5% annually over the next five years, according to Research and Markets' Global Gems and Jewellery Market Forecast and Opportunities, 2018.
With the robust performance of the jewellery sector, coupled with the unabated demand for luxury goods, it looks like a tempting investment asset for some. After all, jewellery has historically been handed down as a valuable asset in the form of heirlooms or gifts. And despite ever-changing trends, jewellery remains perceived as highly portable wealth and its immutable connection with status means it is here to stay.
Making the cut
There's a prevailing notion that the value of jewellery endures over time. While accurate to a certain extent, a good rule of thumb is to avoid getting your bling from retail. New jewellery is subjected to a Value Added Tax (VAT) of 7% in Singapore, along with a retailer's mark-up and output tax for workmanship. These greatly erode the value of your jewellery, and can require many years before you get to sell it at its initial value. The trick is to let someone else pay for these costs by purchasing them second-hand.
A good way to start your jewellery investment portfolio is with pieces most likely to hold their value. Trendy is not always handy; go for pieces by renowned designers and trendsetters. Companies like Cartier, Van Cleef & Arpels, and The Canary Diamond are trusty, low-risk options that provide a guarantee of quality. When it comes to diamonds, consider the four Cs: cut, clarity, colour and carat. A piece with a classic shape will hold value better than a trendy one, and anything over one carat will stand you in good stead in the resale market.
To make smarter jewellery investment choices, it pays to get yourself schooled. Sign up for classes or visit jewellery previews at auction houses and chat with experts. Decide on one or two themes (eras, designers, origins or types of gemstone) for your portfolio and monitor their performance on the market. Every purchase count, so a little time and due diligence goes a long way.
UNDER THE HAMMER
When it comes to jewellery ownership, it is all about substance. A gemstone of great value should be at once a show-stopper, a conversation-starter with the ability to make a statement over time. As with all commodities of worth, the rich spare no expense in trying to own the priciest and most prestigious pieces, and auction houses are where records are made and broken. Between auction heavyweights Christie's and Sotheby's, some of the world's most priceless and jaw-dropping diamonds and jewels have gone under the hammer over the years. We take a look at the ones that have scaled new heights on the jewellery ladder.
The Pink Star (US$71.2 million)
A serial record-breaker, this 59.60-carat pink diamond sets the record as the world's most expensive gemstone and the highest price item ever sold at auction in Asia. The largest internally flawless, fancy vivid pink diamond ever graded by GIA — the world's foremost authority on diamonds, coloured stones and pearls — it was sold to jewellery retailer Chow Tai Fook in 2017 at Sotheby's in Hong Kong.
Oppenheimer Blue (US$57.7 million)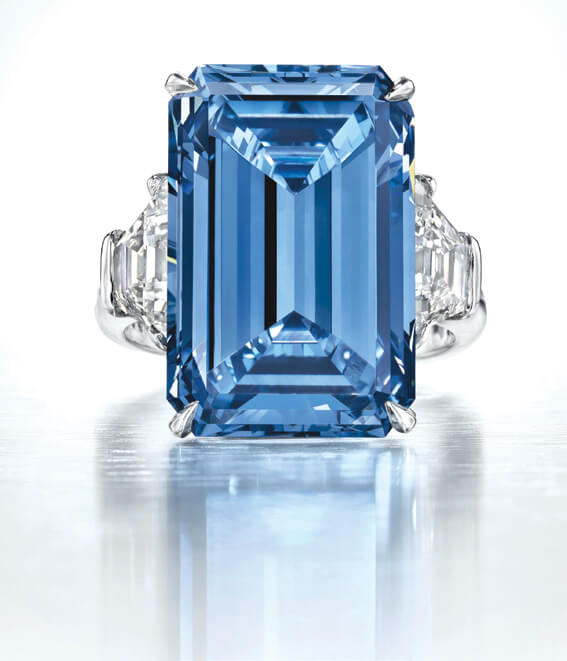 At 14.62 carats, the Oppenheimer Blue was the previous world record holder for the most expensive jewel sold under auction before it was dethroned by the Pink Star. The largest fancy vivid blue diamond to ever appear on the auction block, it went under the hammer for US$57.7 million at Christie's in Geneva in May 2016.
The Blue Moon (US$48.5 million)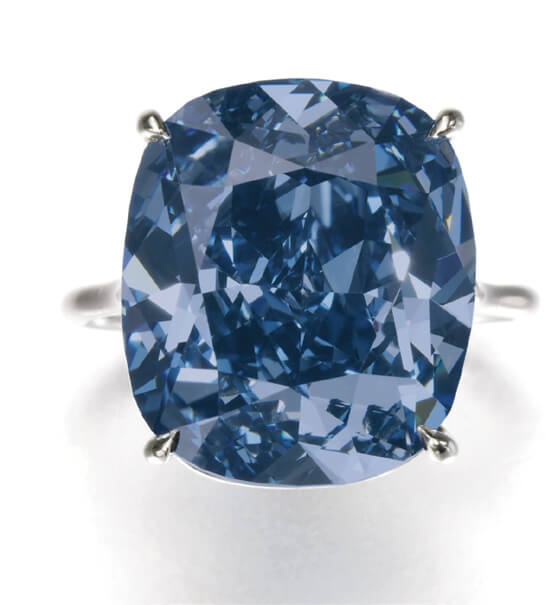 Bought at a Sotheby's auction in 2015 by a Hong Kong billionaire as a gift for his daughter, this cushion-cut 12.03-carat diamond was the largest fancy vivid blue diamond at an auction before it was eclipsed by the Oppenheimer Blue.