From 8th to 31st August, celebrate Singapore's 57th National Day at the Gyu Bar with the limited-edition Spicy Tomato Sukiyaki set, which seamlessly integrates Singaporean flavours that are both well-known and highly loved into a sukiyaki dish. The warshita broth boasts its tantalising taste with its fresh, natural tangy and sweet flavour of peeled tomatoes.
Each set boasts four choices of wagyu sirloin, namely the Hida Wagyu Sirloin, Miyazaki Wagyu Sirloin, Olive Wagyu Sirloin, all 250g each; for diners who are unable to decide on which type is best, they can have the option of having a platter of all three. Should they want to opt for another meat type, they can pick the 300g Hokkaido Pork.
Each set serves two, and comes with assorted vegetables and tofu, konnyaku noodles, two bowls of Hokkaido rice, and raw Okinawa egg that serves as a dip. Spice-lovers have the option of add-ons such as chili padi and deep-fried garlic chips as sides.
Dine-in to not only enjoy the Spicy Tomato Sukiyaki Set and their various varieties of meat, but also, seasonal starters presented on a platter, which includes a crowd favourite, the uni yukke cone, will be served as well.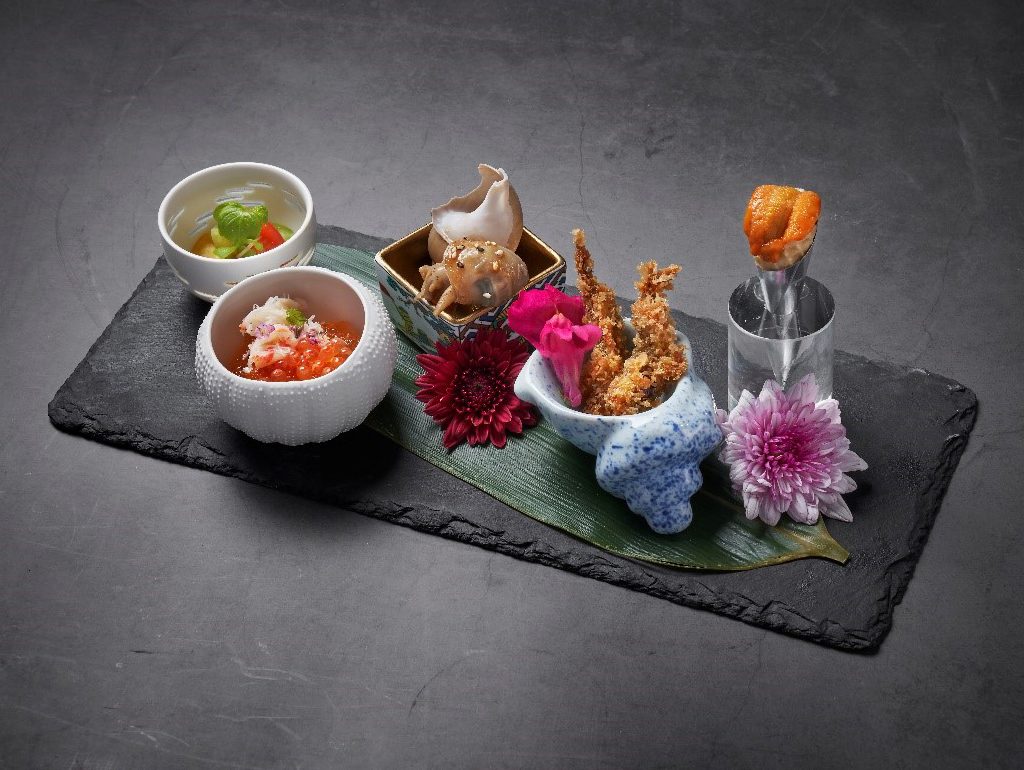 The Gyu Bar also offers a portable tabletop gas stove and pot available for rental should diners wish to bring the Japanese fine-dining experience to their homes.
Since 2018, the Gyu Bar draws beef lovers by providing a world-class wagyu experience. The 35-seater bar, sporting a modern livery and co-founded by Chef Tomoo Kimura of his self-named restaurant at Palais Renaissance, is located at Stevens Road, and features exceptional-quality wagyu stemming from Chef Kimura's own close influences; diners can enjoy both the food and a highly meticulous and detail-oriented service standard based on the Japanese concept of omotenashi.


Explore more at https://www.thegyubar.com.sg/.