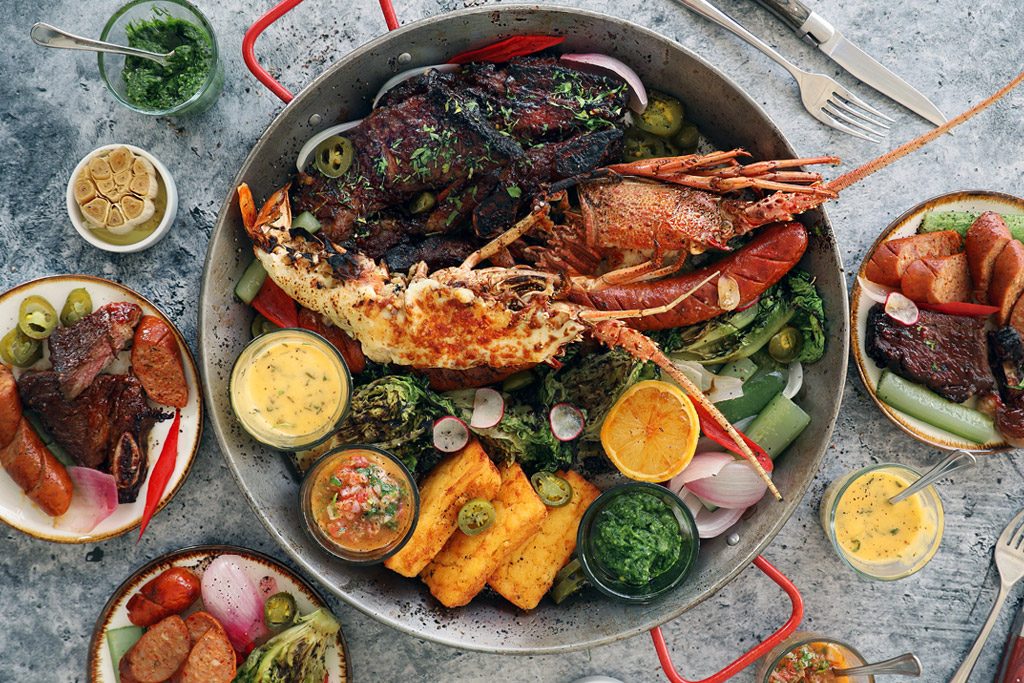 This festive season of Christmas and New Year's Eve, Bedrock Origin Bar & Grill is pleased to showcase a selection of specialty dishes and new launches, guaranteed to satisfy your tastebuds. This is further enhanced by the option to dine at Bedrock Origin's outdoor alfresco terrace under the night sky, or at their breezy verandah under a shade – which further mimics a holiday atmosphere by the seaside.
Inspired by the seaside locale, Bedrock Origin dishes out high-quality seafood on top of their signature flavourful steaks. Available from 1 December 2022 to 31 January 2023, the restaurant has curated a sumptuous new range of specials, which includes its Surf & Turf Platter, Dynamite Bombe Alaska, Nutty Chocolate Crumble Cake in a Box, and much more.
Complementing its scrumptious food is its wide range of drinks to choose from; including the Cazes Alter Côtes du Roussillon 2019, and more.
For enquiries and reservations visit https://www.bedrock.com.sg/